🏆 Someone had to win. It might as well be our LADY ZEBRA VOLLEYBALL TEAM, who now holds the title of REGIONAL CHAMPS! With this win, they secured a place at the State Tournament. They play at Verdigris next Monday, October 18th - opponent and time TBA. #CPSZEBRAPRIDE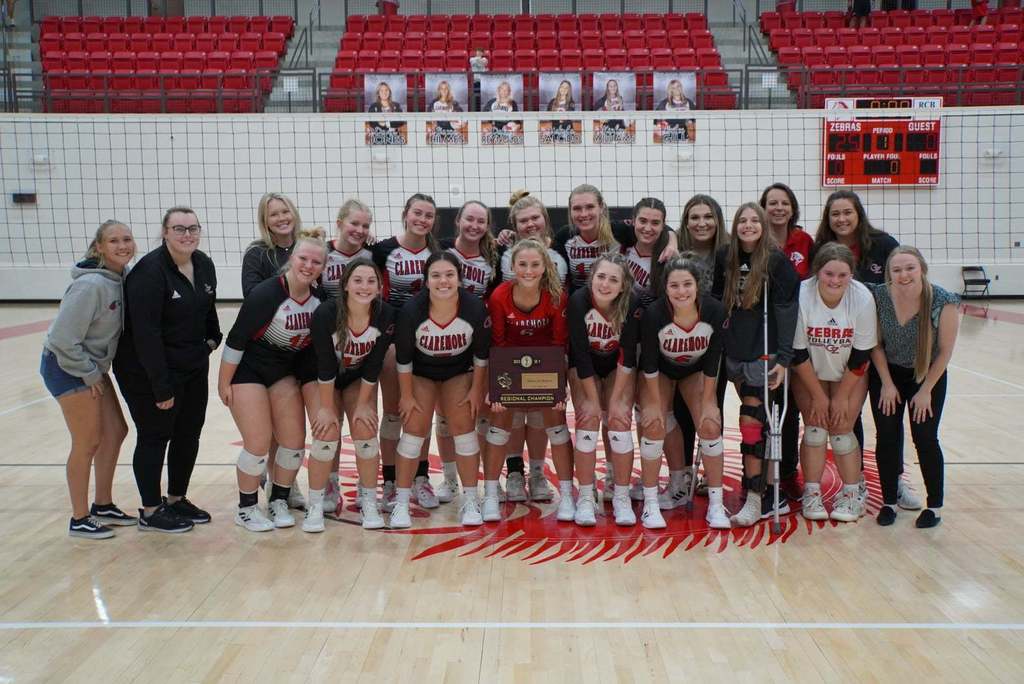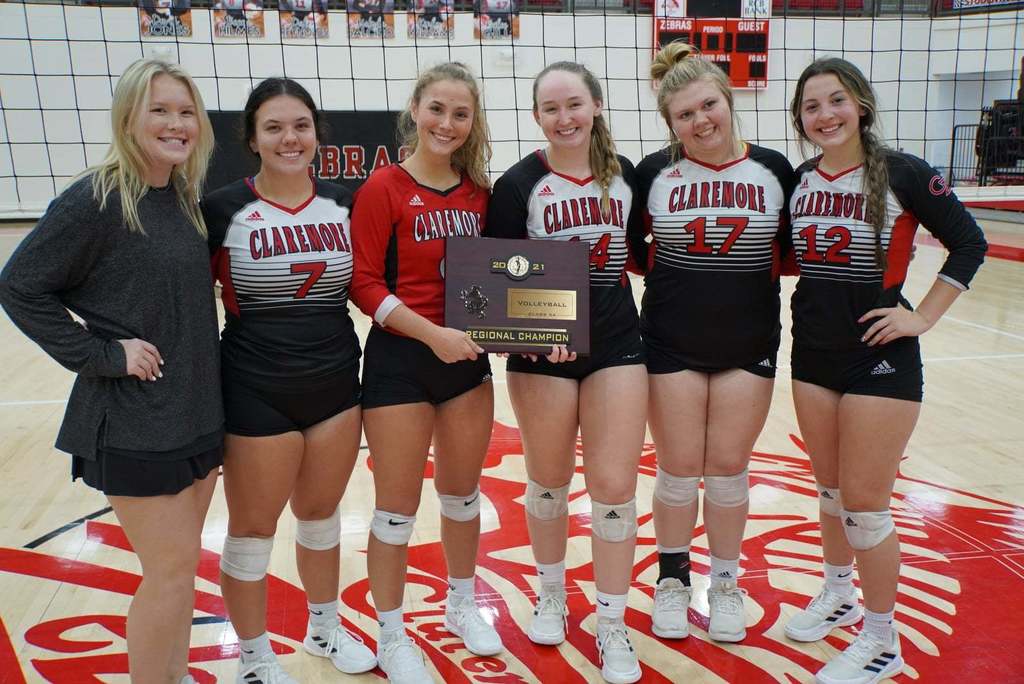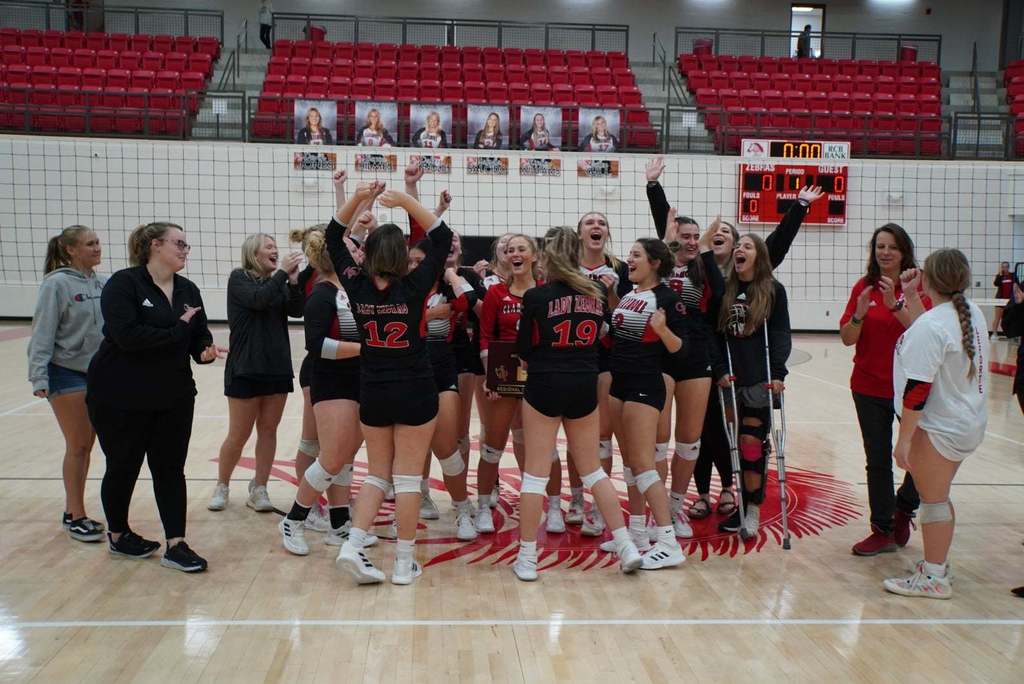 New practice jerseys are in for CHS baseball! Look Good = Play Good! #CPSZEBRAPRIDE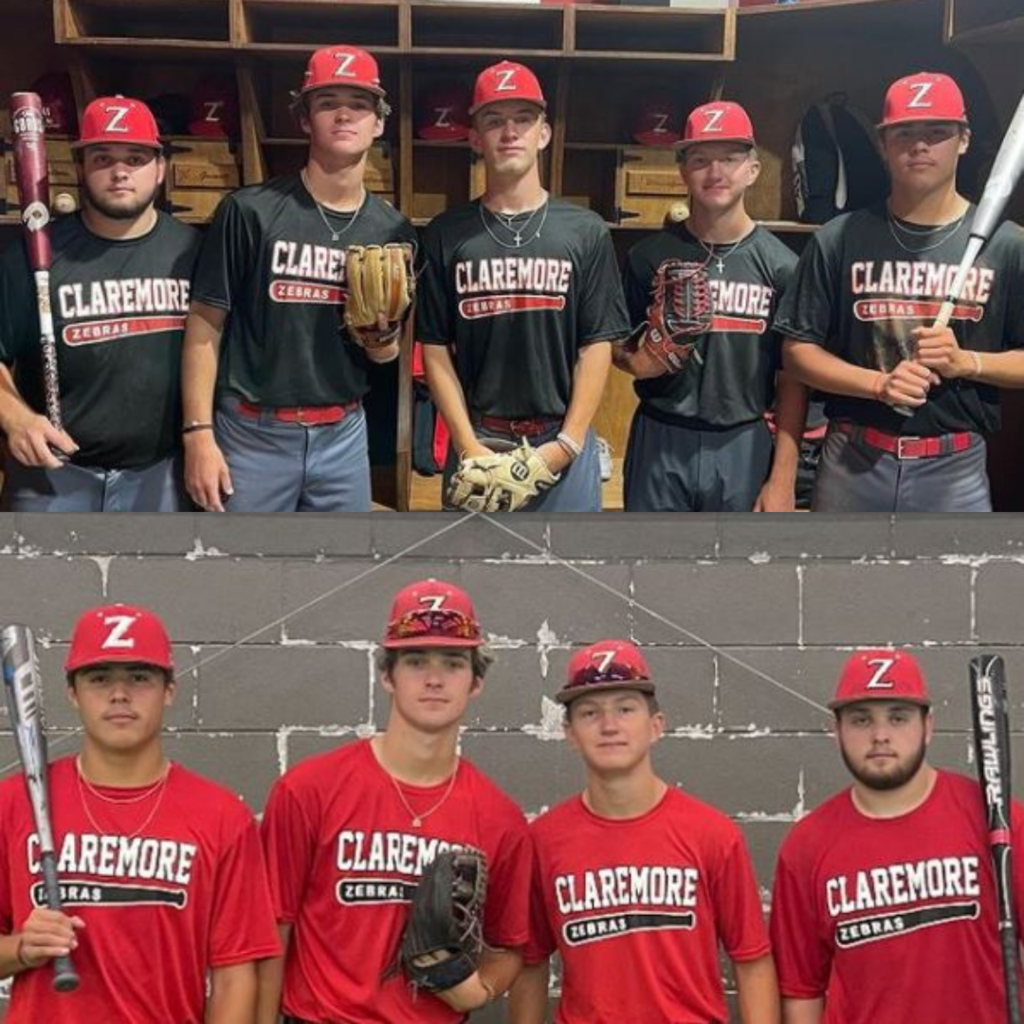 These girls are playing in the Regional Tournament today (10/11/21) !!! Come out and show your #CPSZEBRAPRIDE tonight at 4:30 PM and 7:30 PM at home!!!

If you have not been out to watch the future of Claremore football we encourage you to check out the Claremore vs Collinsville JV game tonight at Lantow Field. Kickoff begins at 6PM. If you can't be in the stands you can still catch it on ZTV -
https://youtu.be/BVaAVHGyEs0
#CPSZEBRAPRIDE

Mrs. Howell's 2nd grade students at Claremont practice "Buddy Reading." To buddy read, students practice reading aloud to one another. This research-based strategy increases fluency and confidence in new readers. #CPSZEBRAPRIDE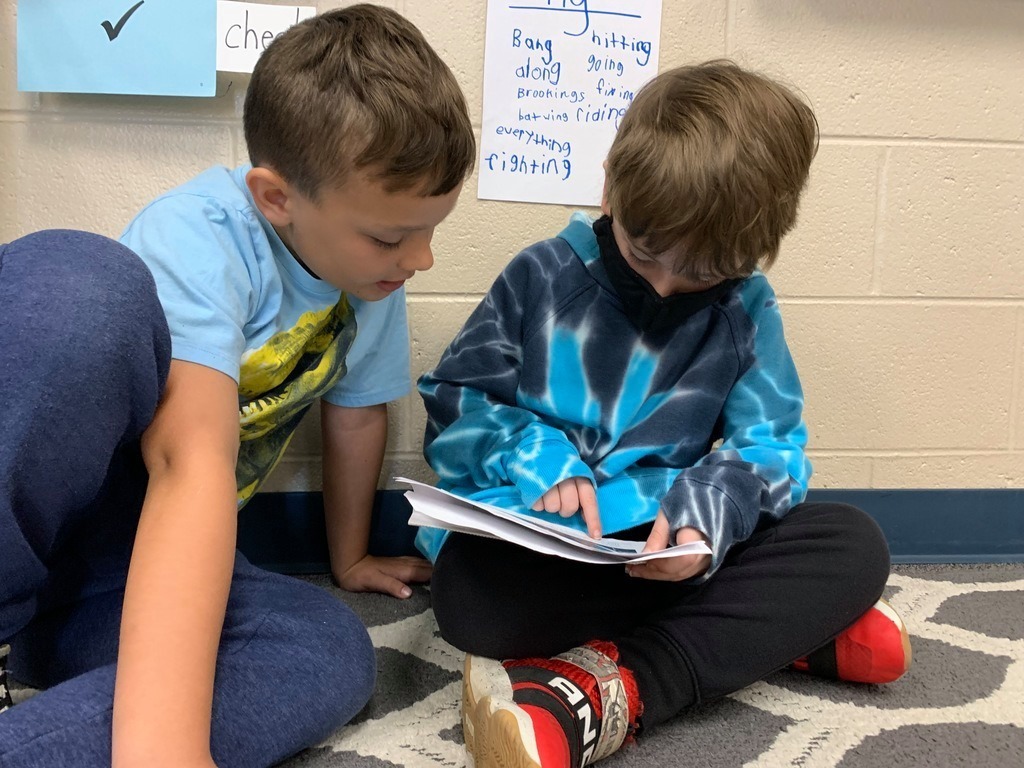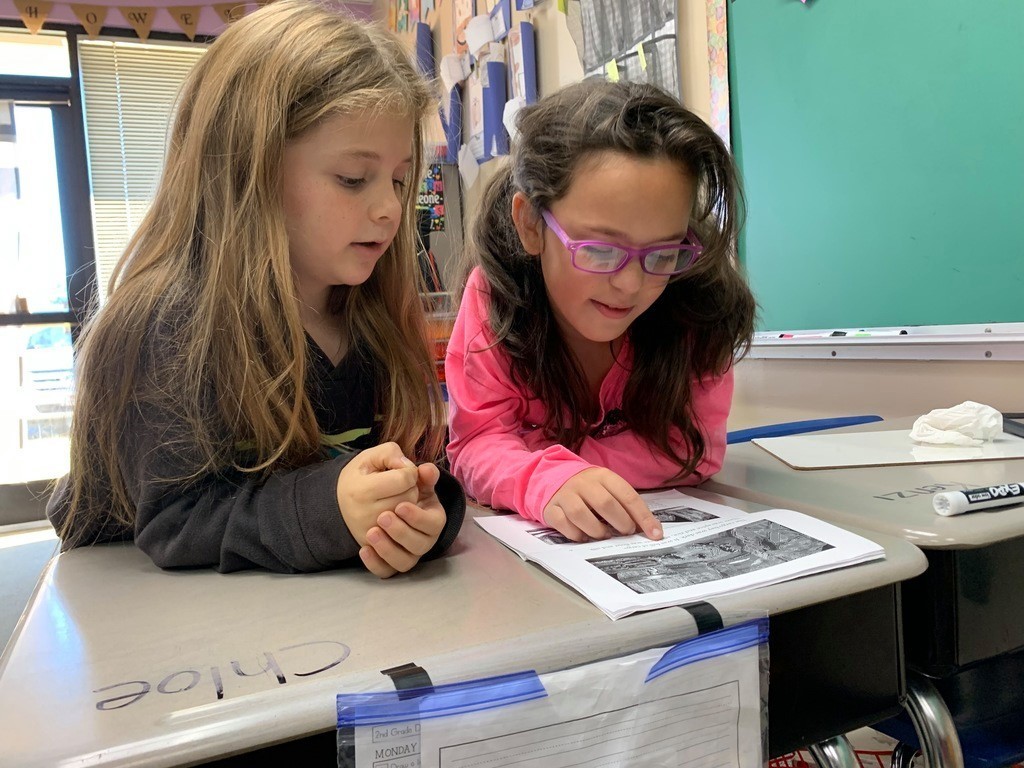 Today we celebrate the people who first called this land home. We remember the struggles and tragedies they endured. We honor their place in and contributions to the shared story of America. #CPSZEBRAPRIDE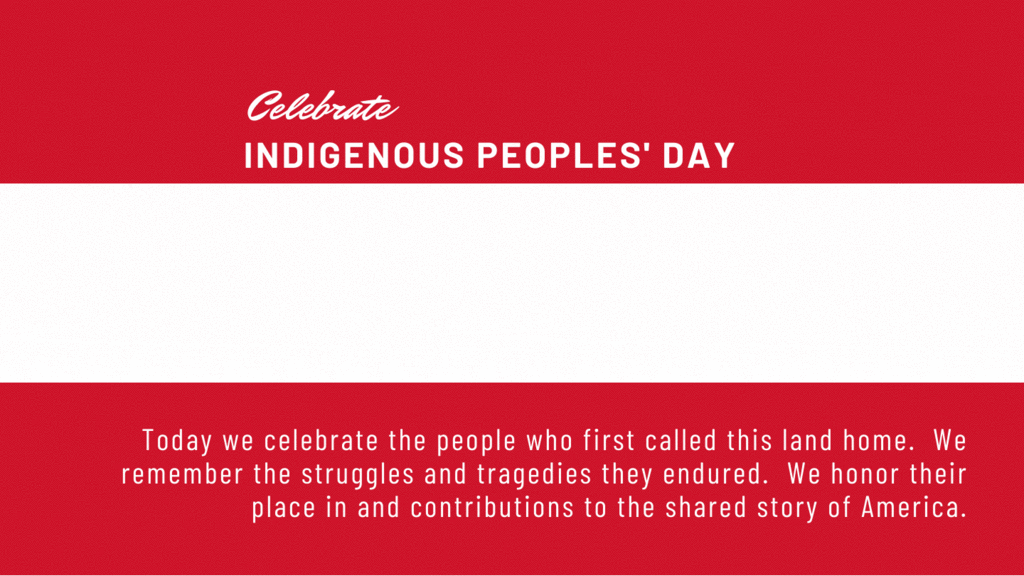 💜 Compassion 💜 Empathy 💜 Community 💜 Humanitarianism GE Life Principles that create a climate of mutual respect in our schools. Last week Roosa Elementary students and staff demonstrated these principles and wore purple for Payge and Sage to bring awareness about Chiari disorder. Chiari Awareness: Chiari is a severe neurological disorder where the bottom part of the brain, the cerebellum, descends out of the skull and crowds the spinal cord, putting pressure on both the brain and spine, causing many symptoms. Two students at Roosa Elementary, Payge Henderson and Sage Roper, have this rare diagnosis. #purpleforchiari #chiarilife #CPSZEBRAPRIDE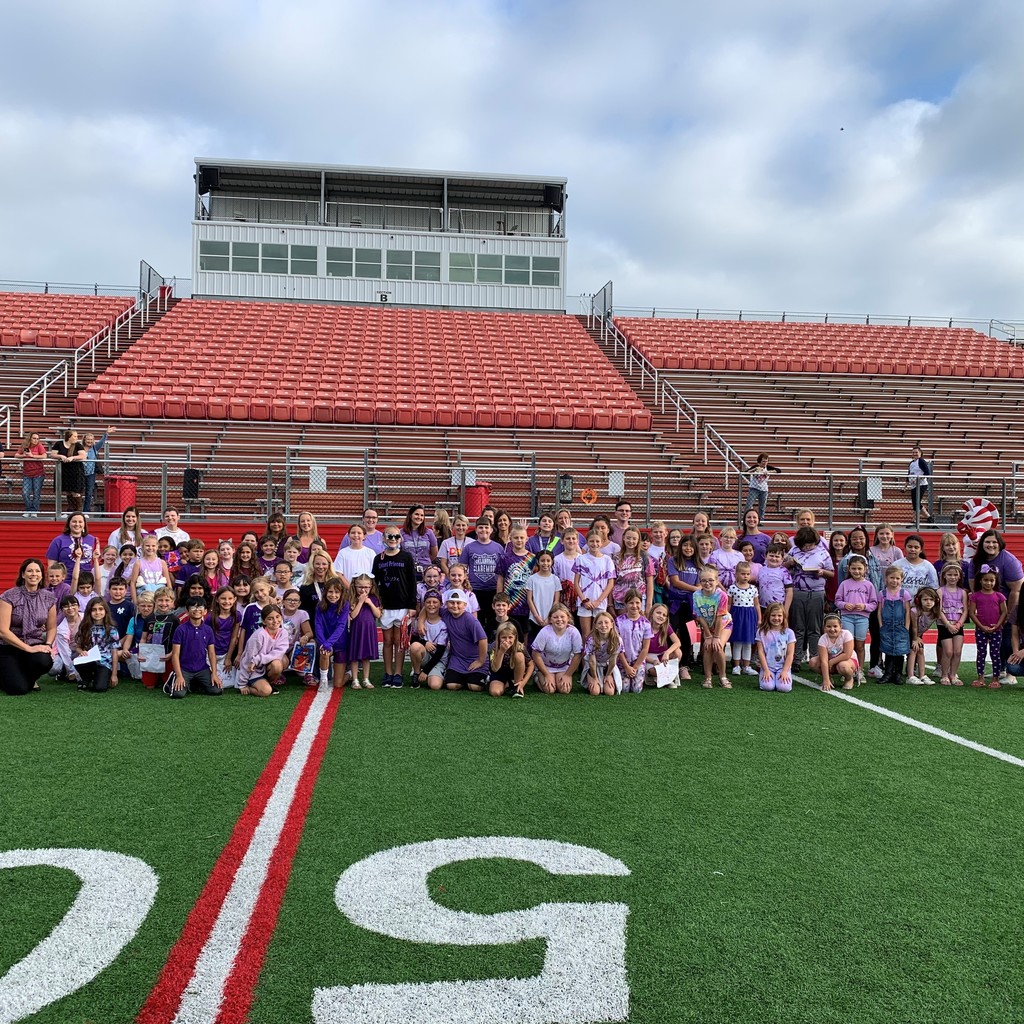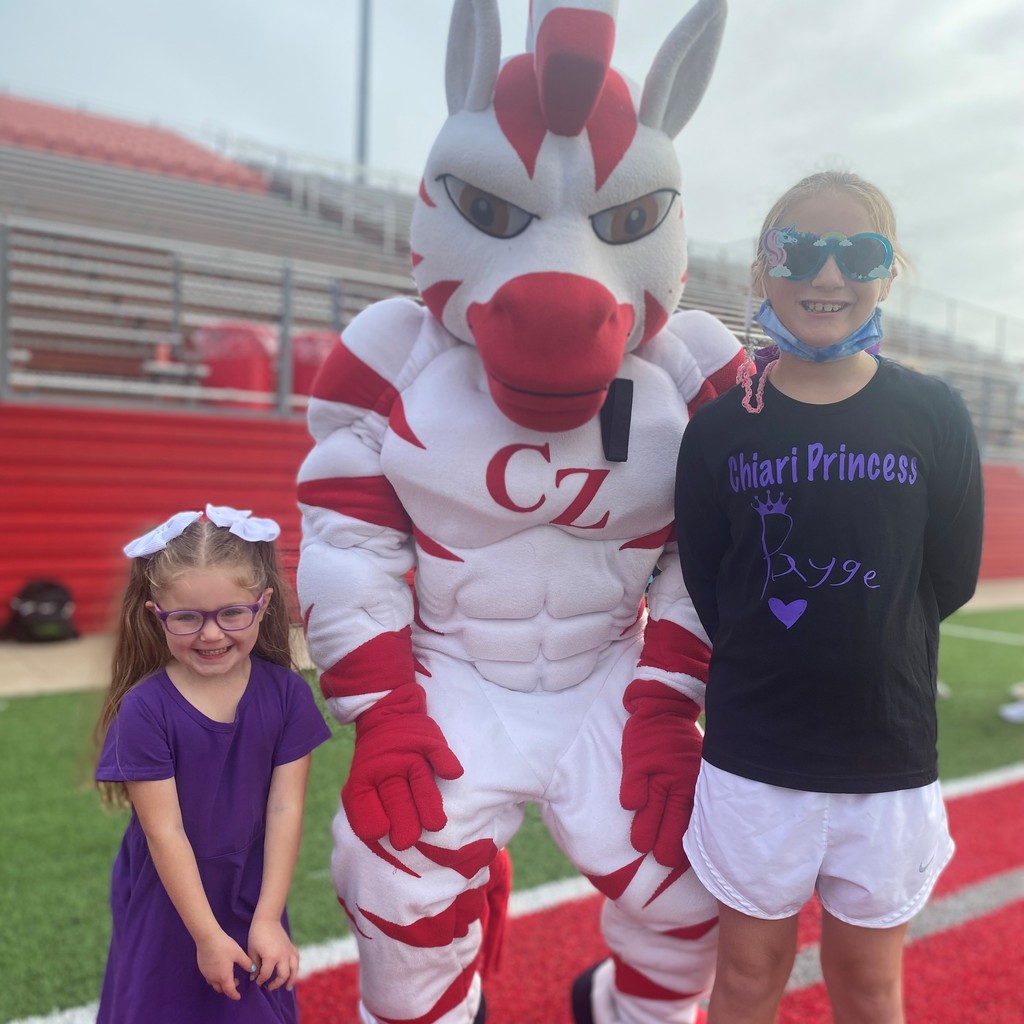 Education spans far more than what a teacher teaches from the board. Mrs. LaValley's 2nd grade class at Roosa took ownership of their learning by reading books on their level during "cookie bookie." This activity requires students to select books in their range, find a spot around the room that meets their learning style, and enjoy cookies while they read. Students stay engaged and focused on reading when their needs are met academically, environmentally, and socially. #CPSZEBRAPRIDE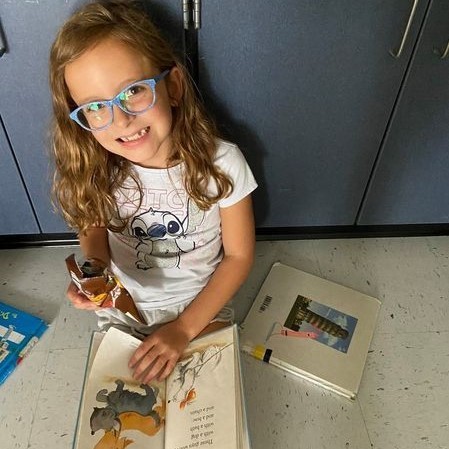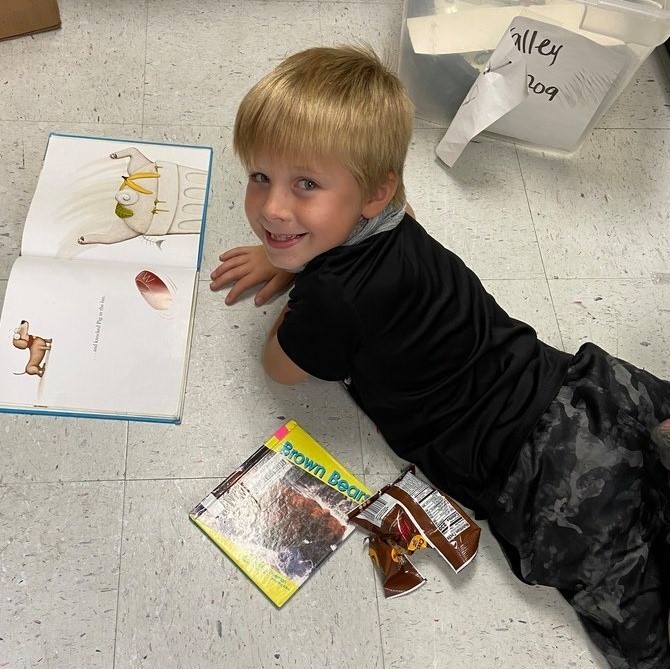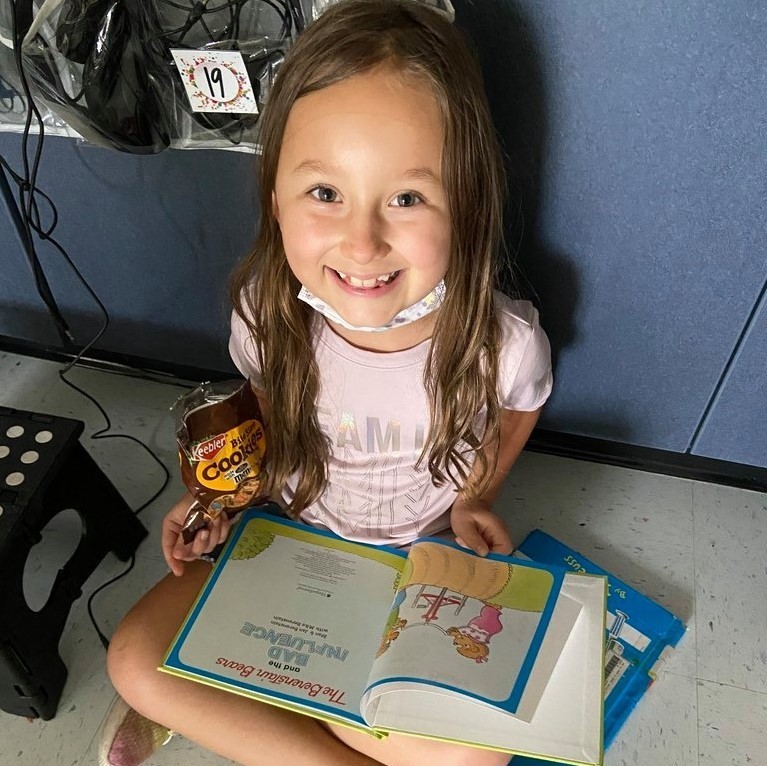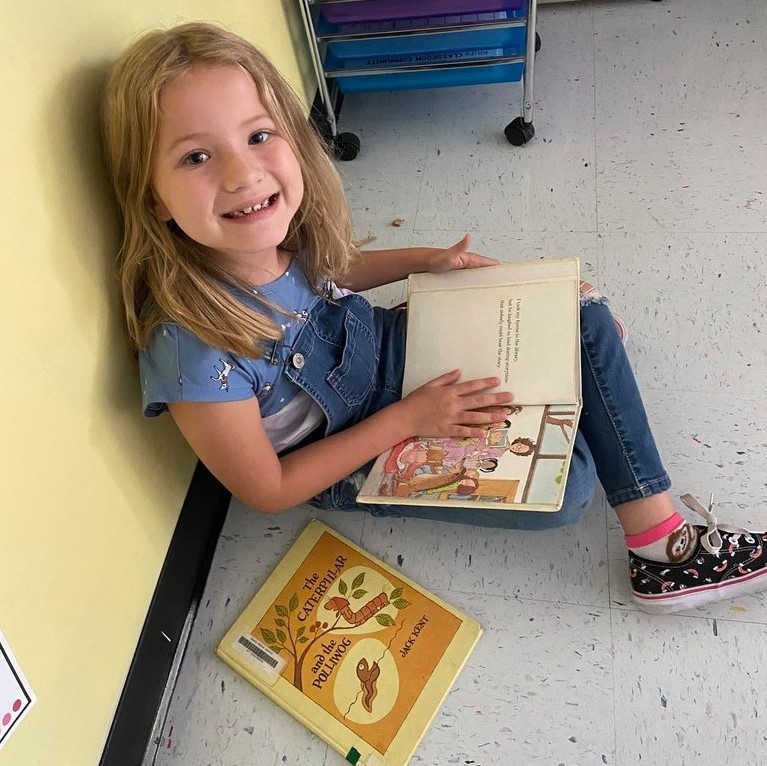 2022-23 FAFSA Now Available to Oklahoma Students High school seniors and current college students looking for federal and state financial aid to attend college next fall should complete the 2022-23 Free Application for Federal Student Aid (FAFSA) as soon as possible. View entire release at
https://www.okhighered.org/news-center/2022-23-FAFSA-2021.shtml


Music is excellent for academic success. Studies show that music lessons can enhance language skills, cognitive ability and even memory! Mrs. Keener's 3rd-grade music students had a blast getting to play on instruments during class. Did you know xylophone means "sound of wood?" #CPSZEBRAPRIDE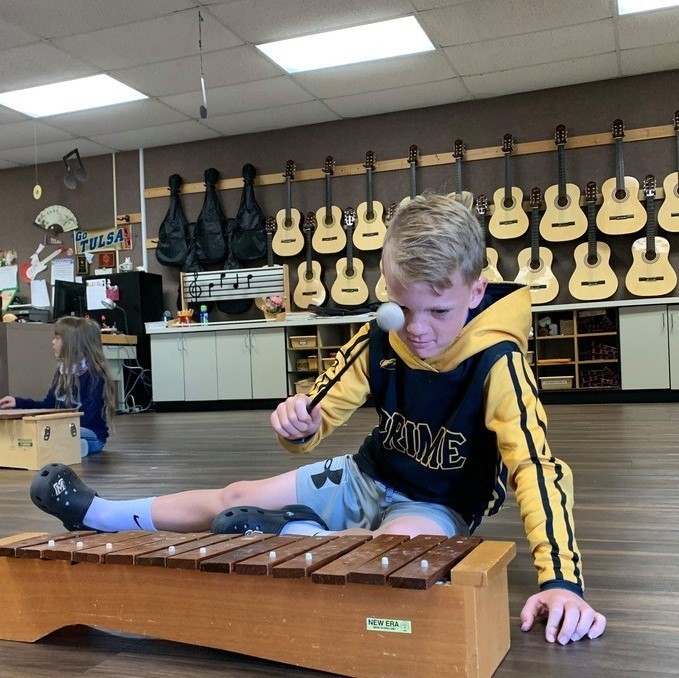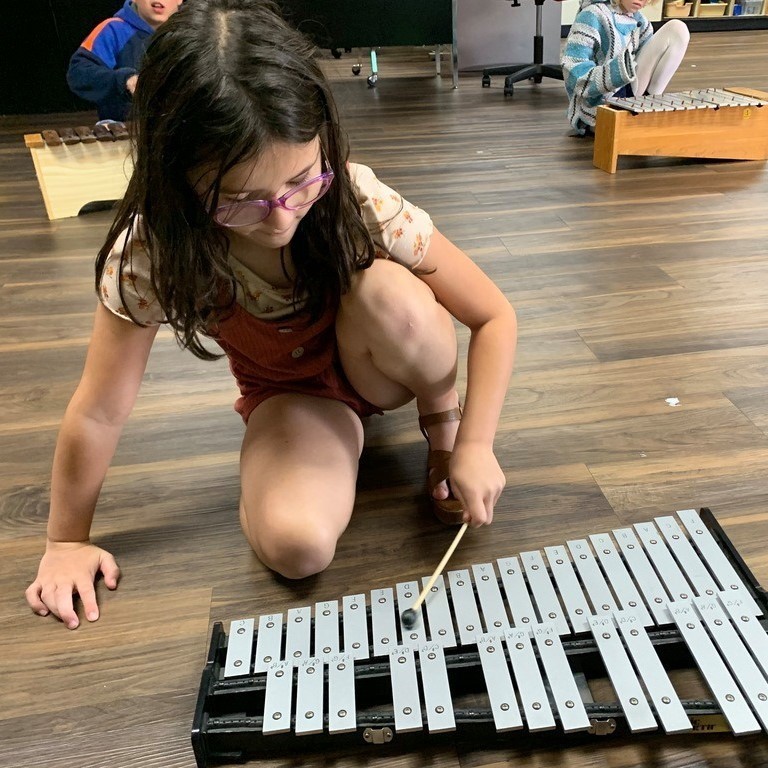 🚒 FIRE SAFETY WEEK 🚒 Mrs. Page's 1st grade class at Roosa watched their iPads as Mr. Page, Tulsa Firemen, read 𝘚𝘵𝘰𝘱 𝘋𝘳𝘰𝘱 𝘢𝘯𝘥 𝘙𝘰𝘭𝘭 a book about Fire Safety. #CPSZEBRAPRIDE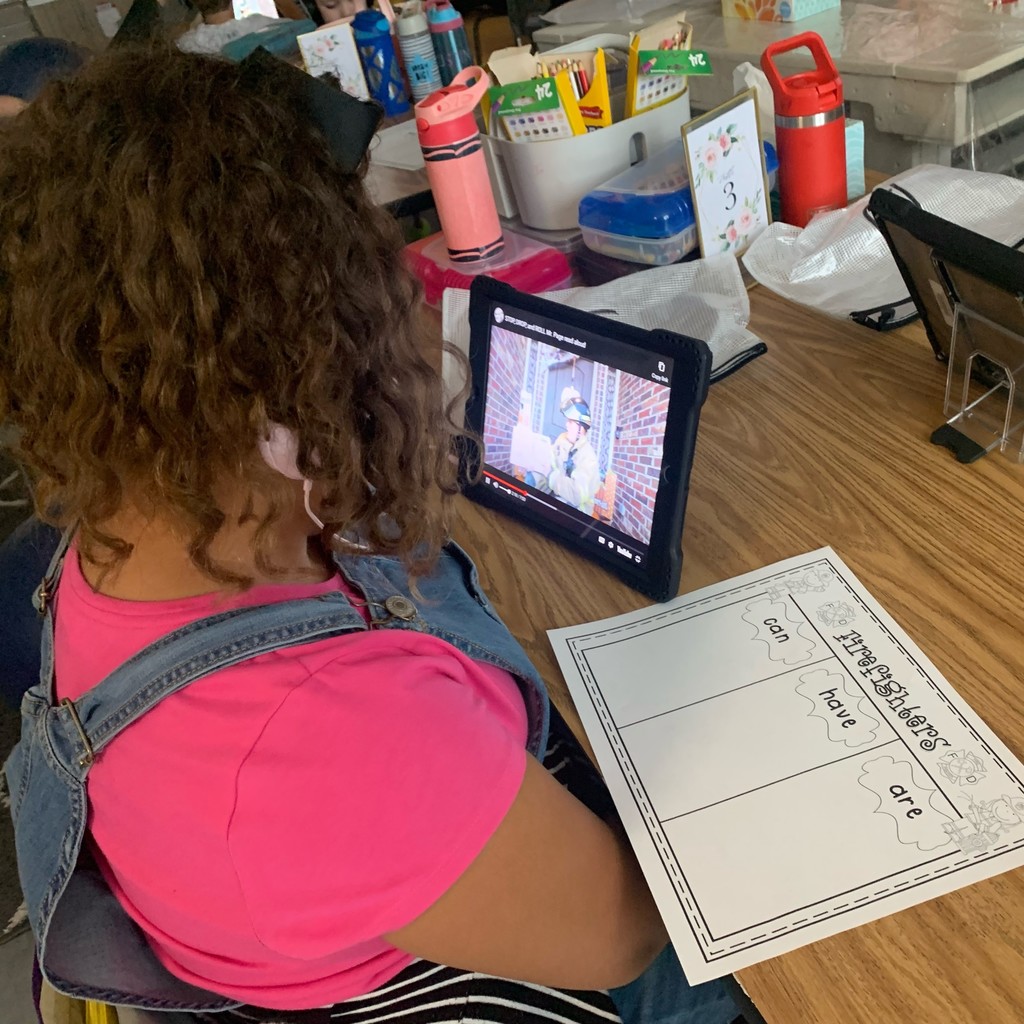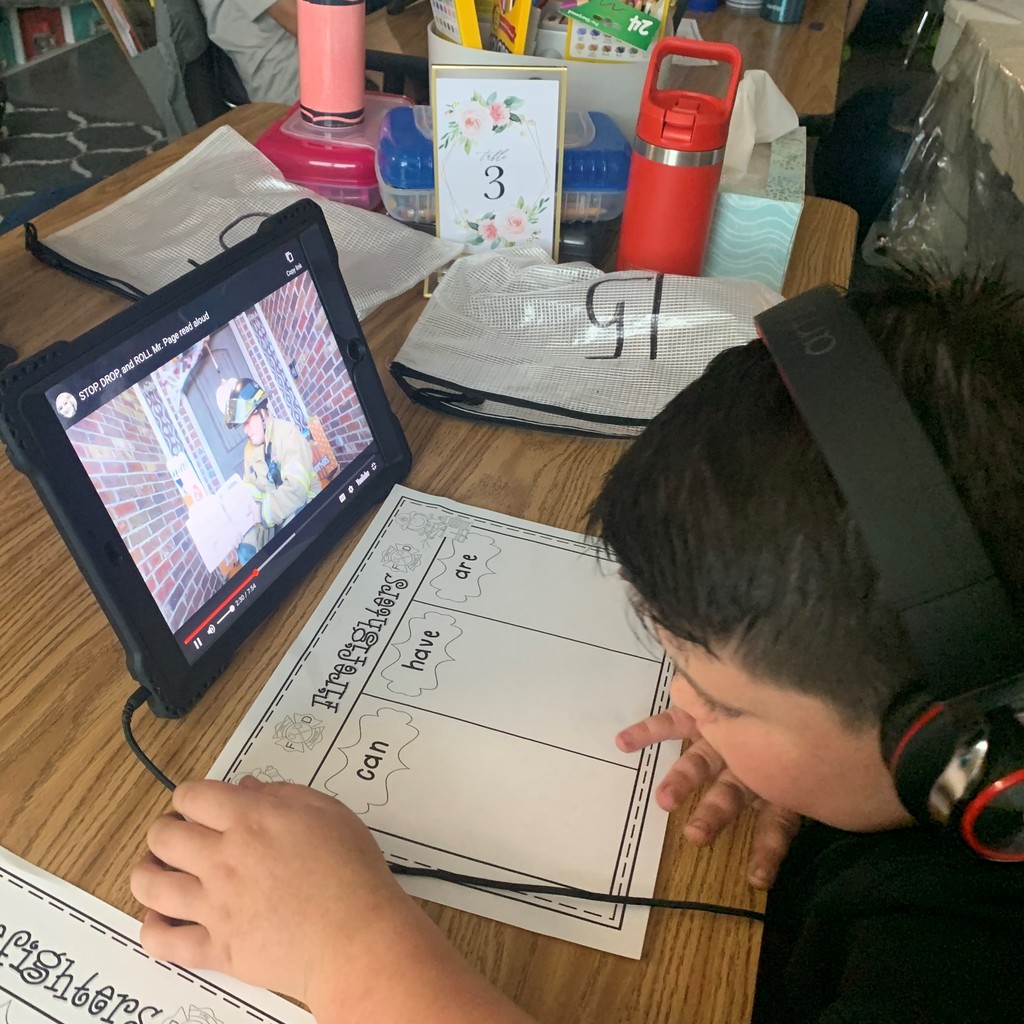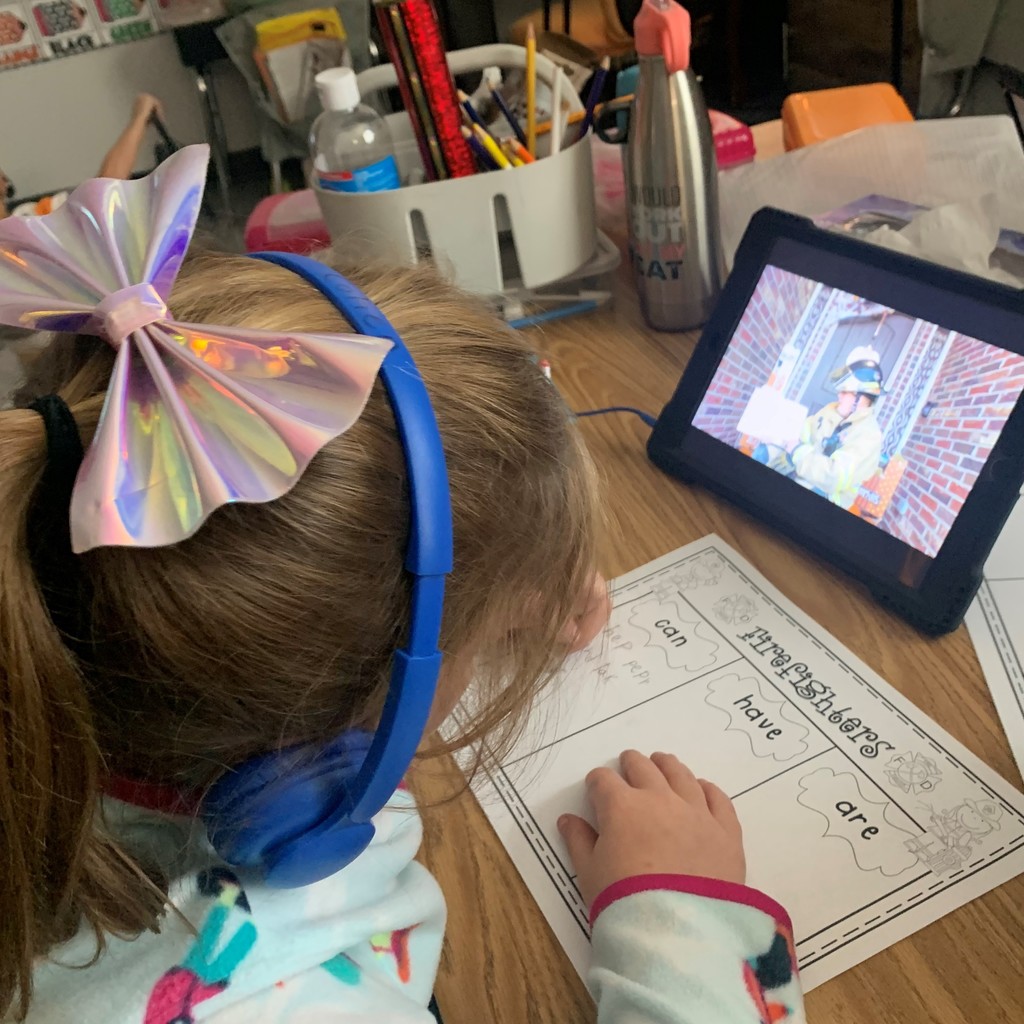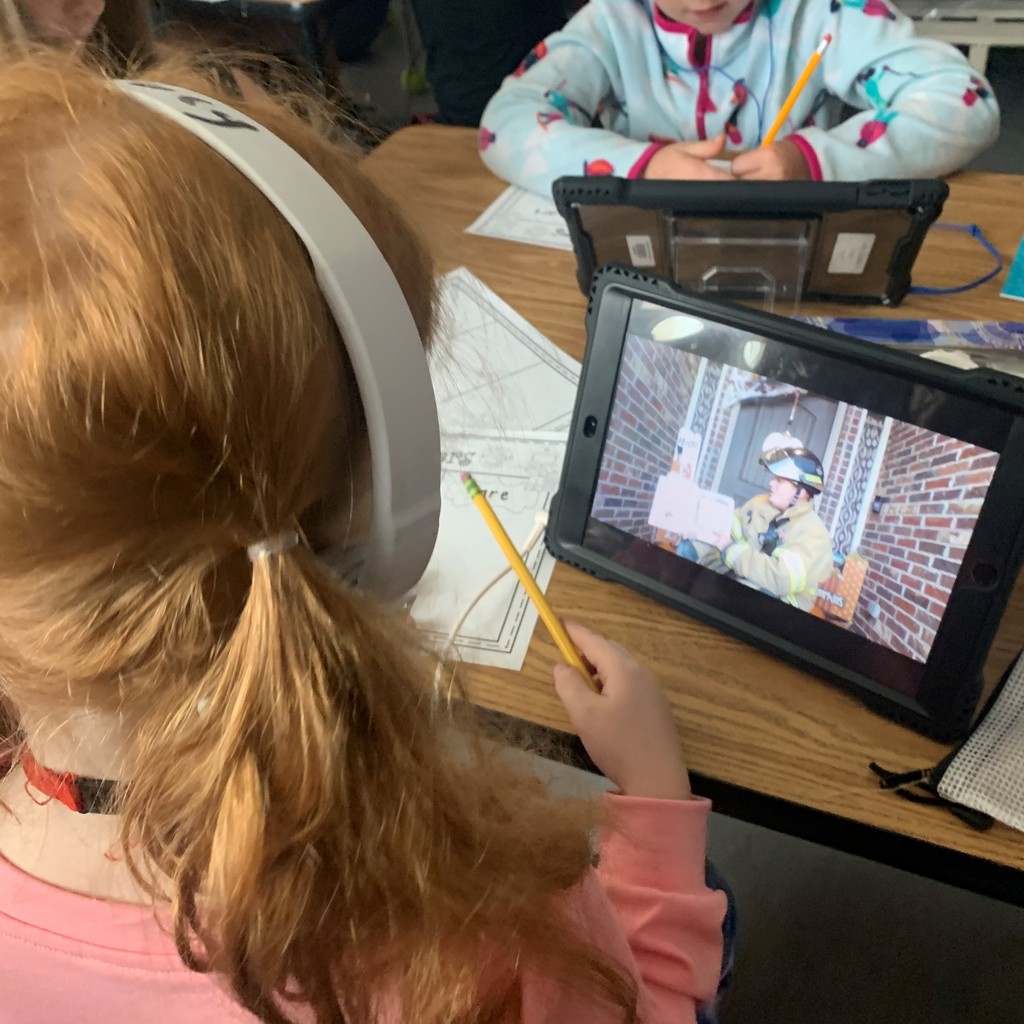 4th graders at Catalayah enjoy their time in the Innovation Lab. They worked in groups and starting using pixie 4 software! What is pixie? " Pixie is exciting creativity software students can use to share ideas, imagination, and understanding through a combination of text, original artwork, voice narration, and images. Creating with technology appeals to diverse learners, and encourages thinking, creativity, and communication skills. Project work with Pixie engages students in the curriculum and helps you meet the goals of your curriculum." - Tech4learning.com Just look at those #CPSZEBRAPRIDE smiles!!!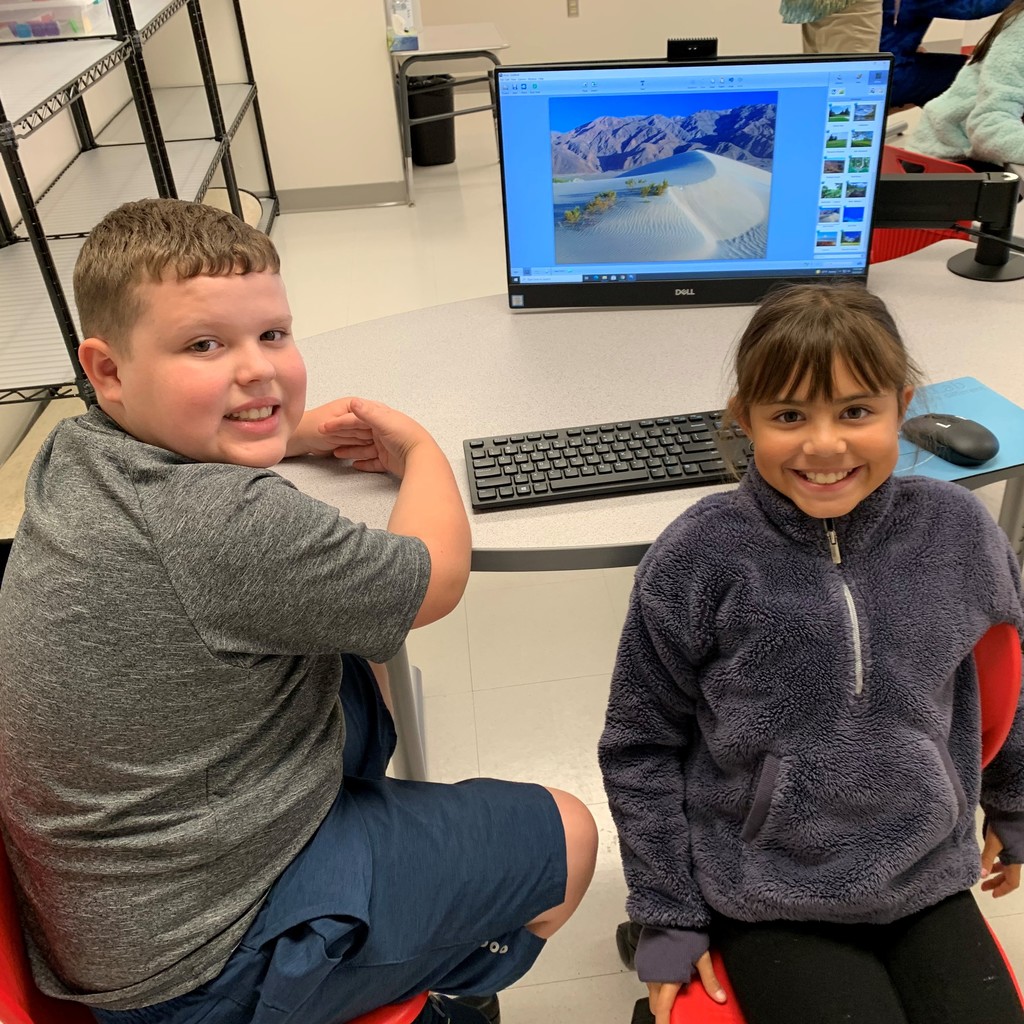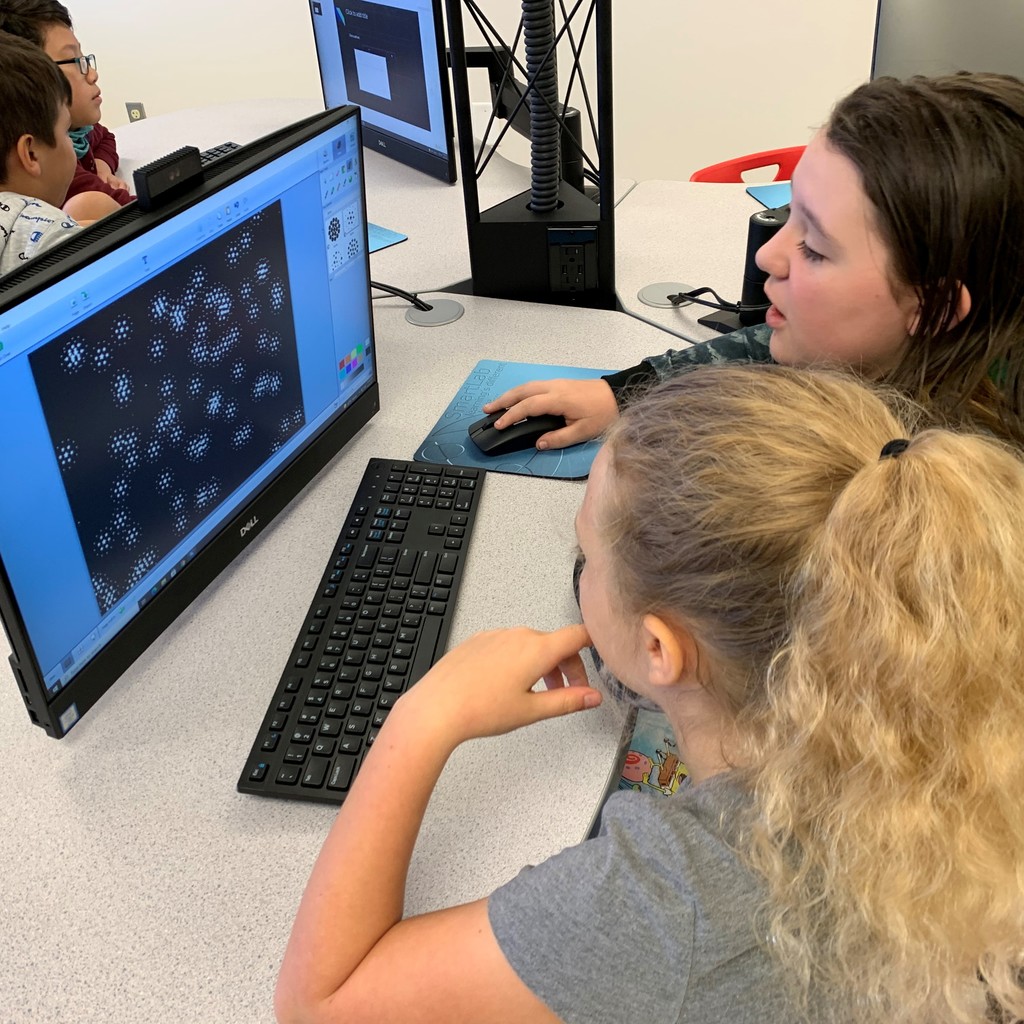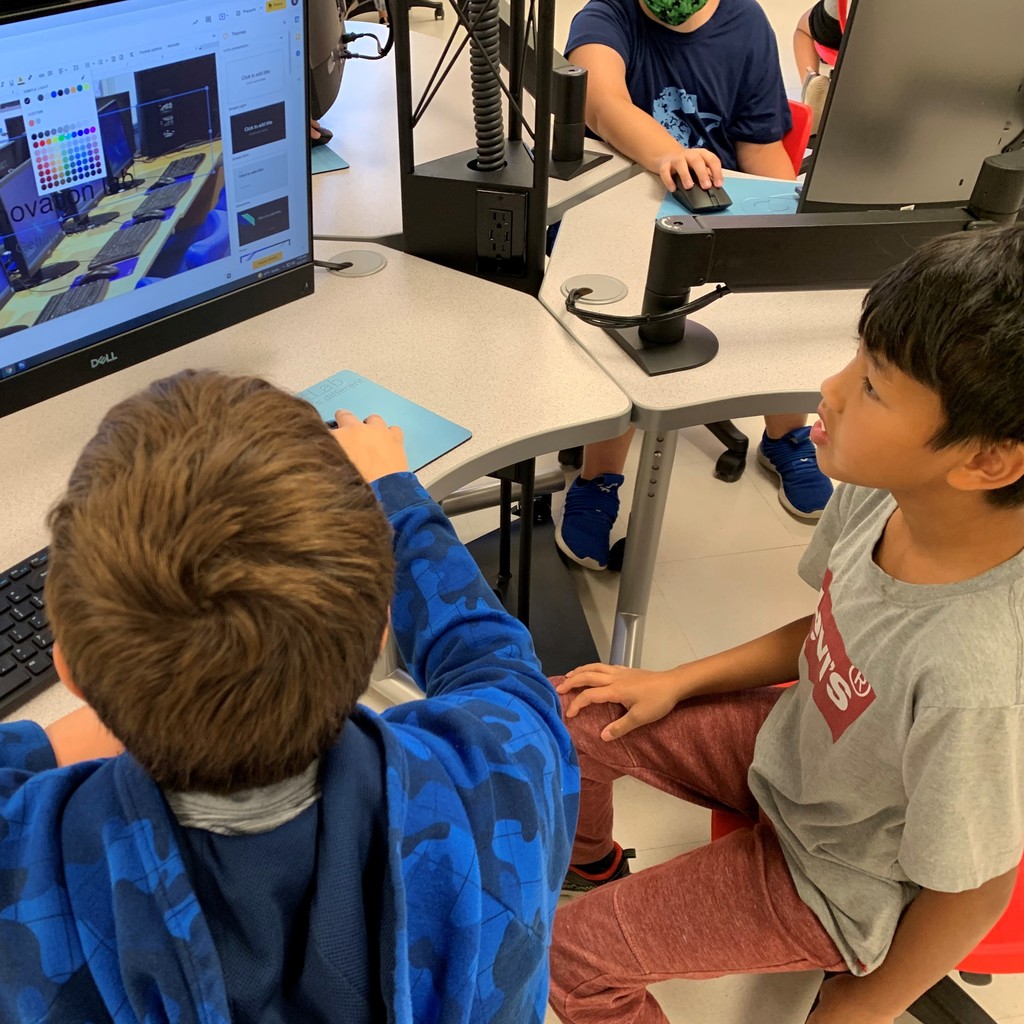 We can confidently say that we have some of the best! To show their appreciation to Mr. Lee and Mr. Brad, the staff at Claremont took up a donation and presented them with cards and gift cards. The students made them thank you cards! #CPSZEBRAPRIDE Thank you BOTH for all you do! #CPSZEBRAPRIDE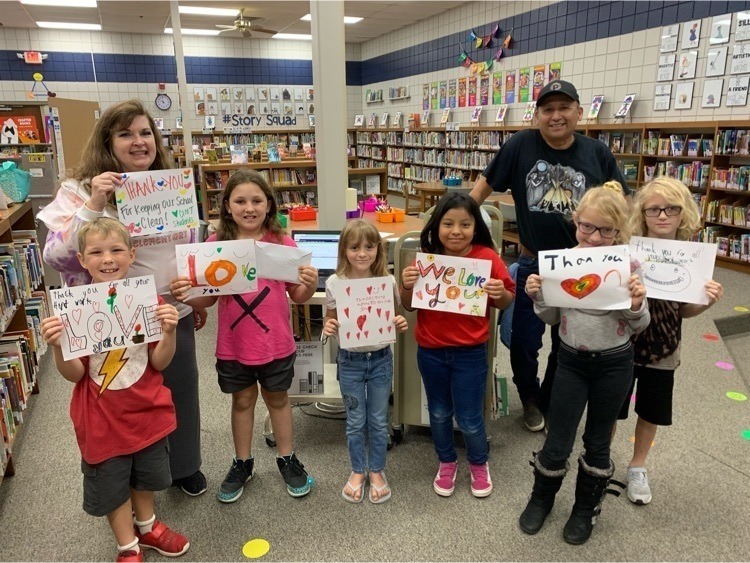 CPS staff members are leaders inside our walls and outside our walls. We are honored to celebrate women in leadership at the Claremore Area Chamber of Commerce Leading Ladies Gala. It is exciting to see a table full of leading ladies from the Claremore Public Schools! Congratulations to all of the winners! Left to Right: LaRonna Hurt - Will Rogers Junior High, Andrea Ratcliff -Westside Elementary, Shanna O'Shields - CPSF, Jennifer Levesque - Westside Elementary, Robyn Foxworth - Project CEEP, Ranetta Eidson - Catalayah Elementary. #CPSF #LeadingLadiesGala #ClaremoreAreaChamber #CPSZEBRAPRIDE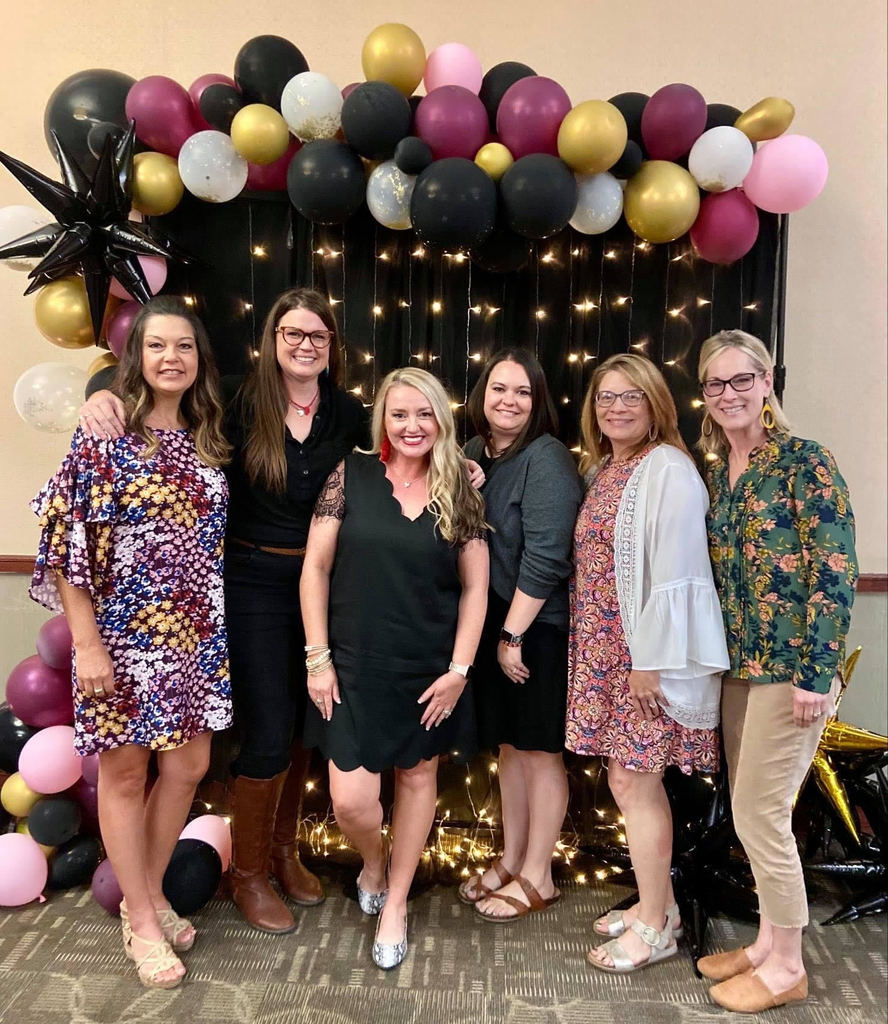 "We've got spirit, yes we do!" Claremont students supported their favorite teams for Team Shirt Day during homecoming week! We had several OU, OSU, MLB teams, NFL teams, and everybody's favorite - Zebra gear! #CPSZEBRAPRIDE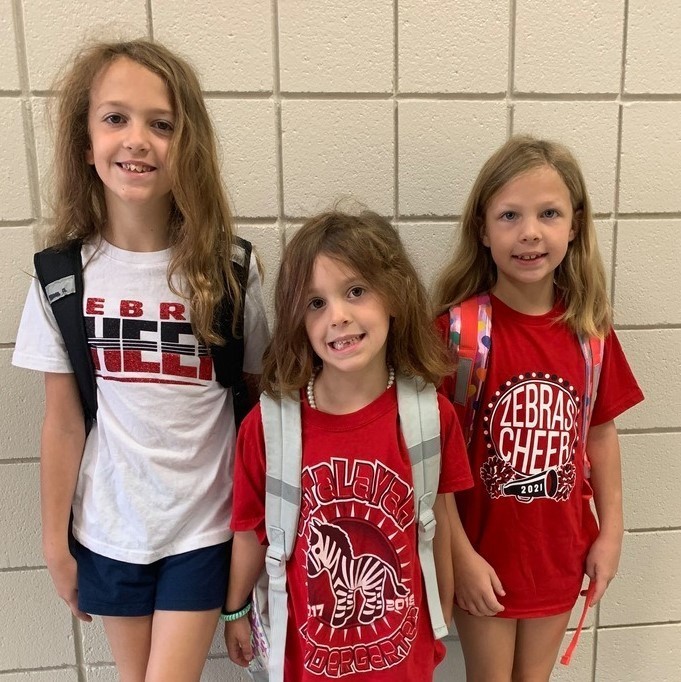 Classrooms from across the district celebrated Johnny Appleseed and learned about fruit, agriculture, measurements, taste, graphing, and more.
https://youtu.be/0h6CfFQapOQ
#CPSZEBRAPRIDE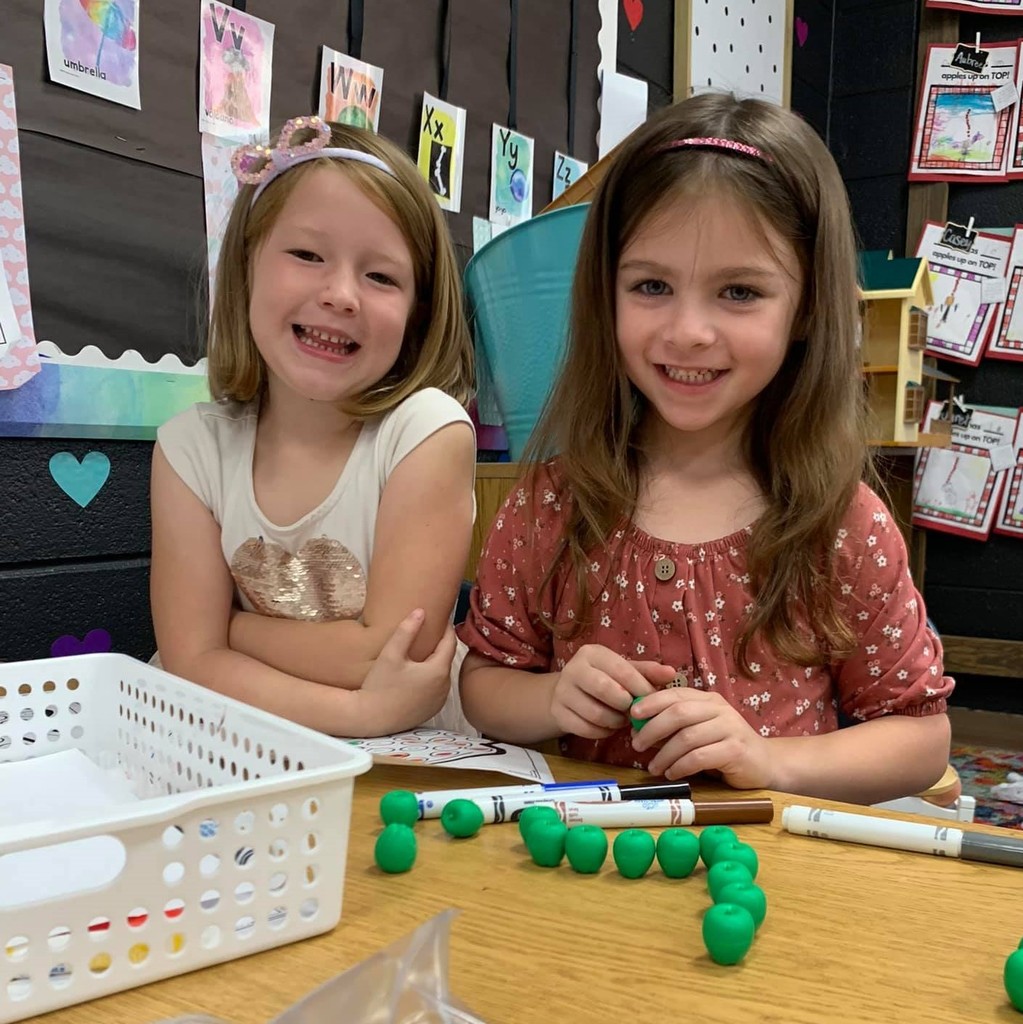 Lady Zebra softball beats Tulsa Rogers 16-0 in first round of regionals play again at tonight at 6:00 vs Durant. #CPSZEBRAPRIDE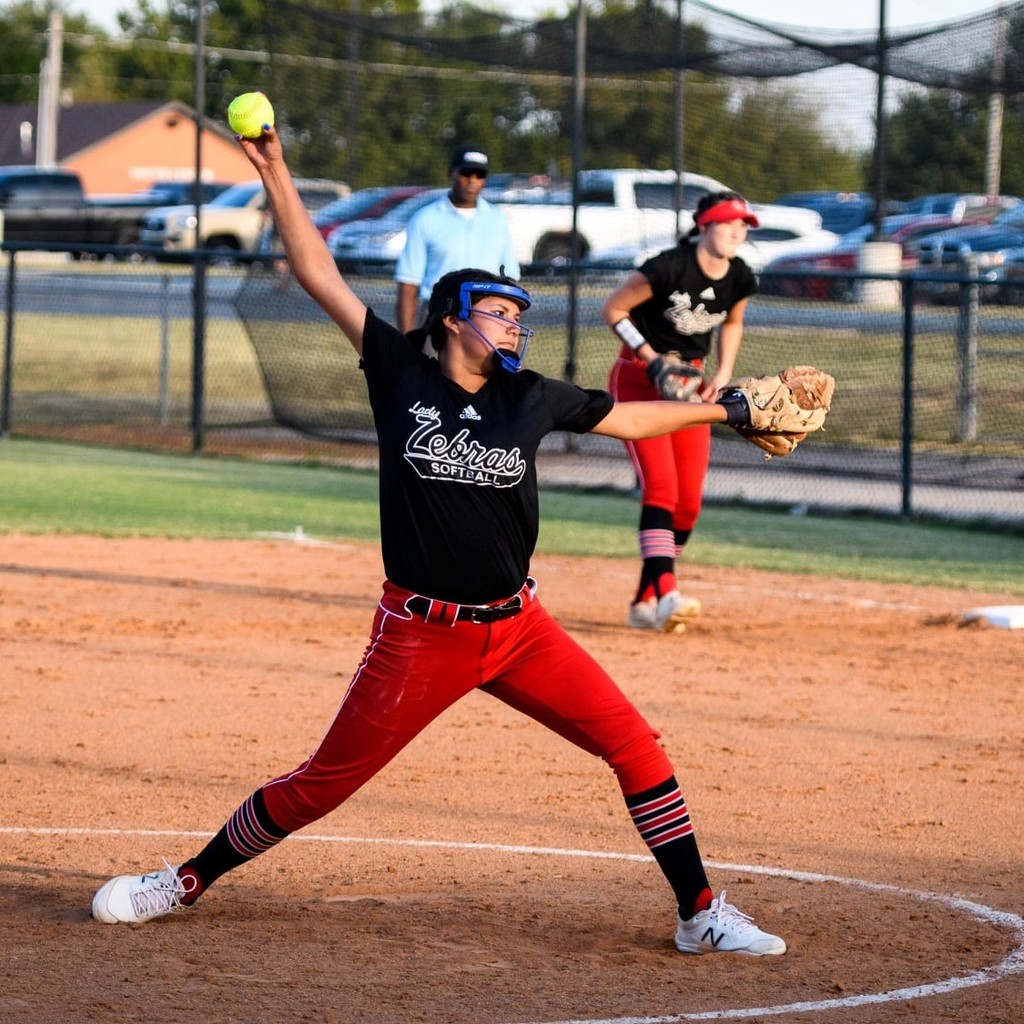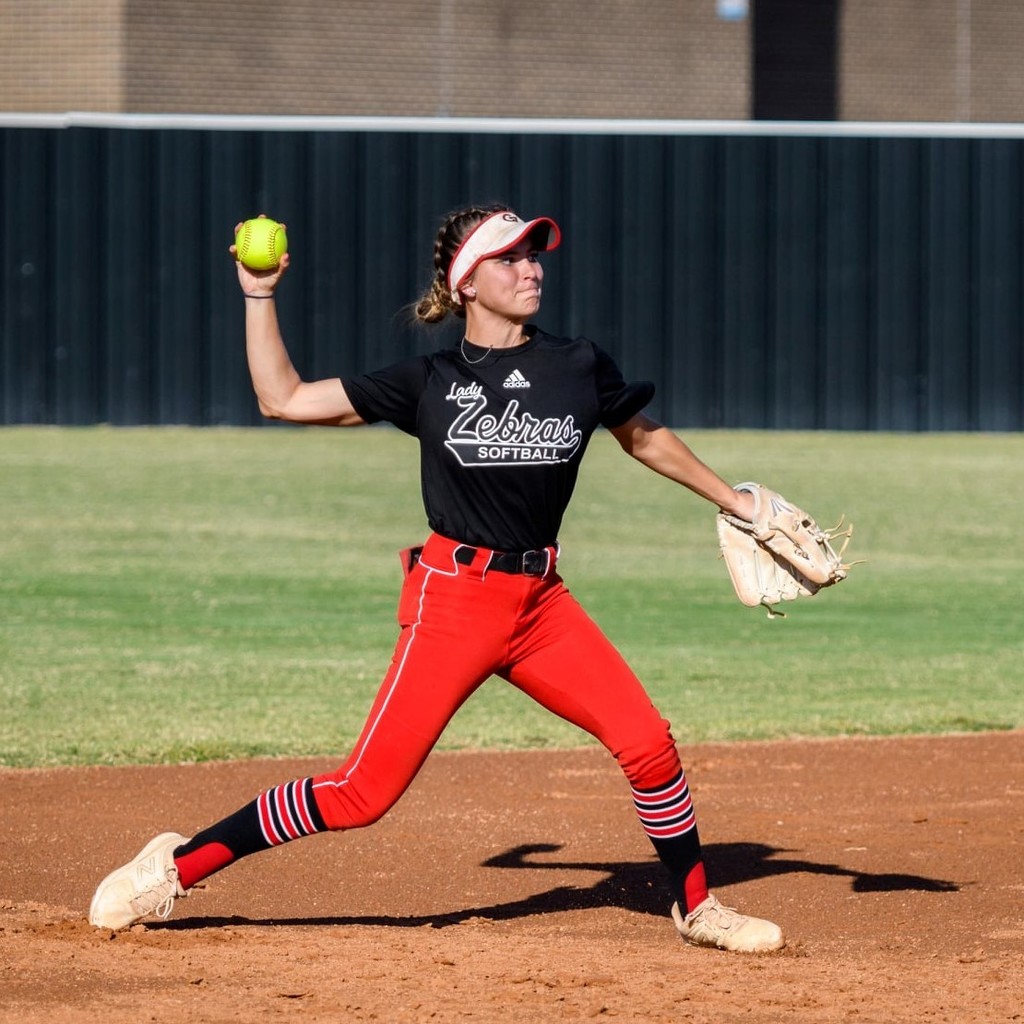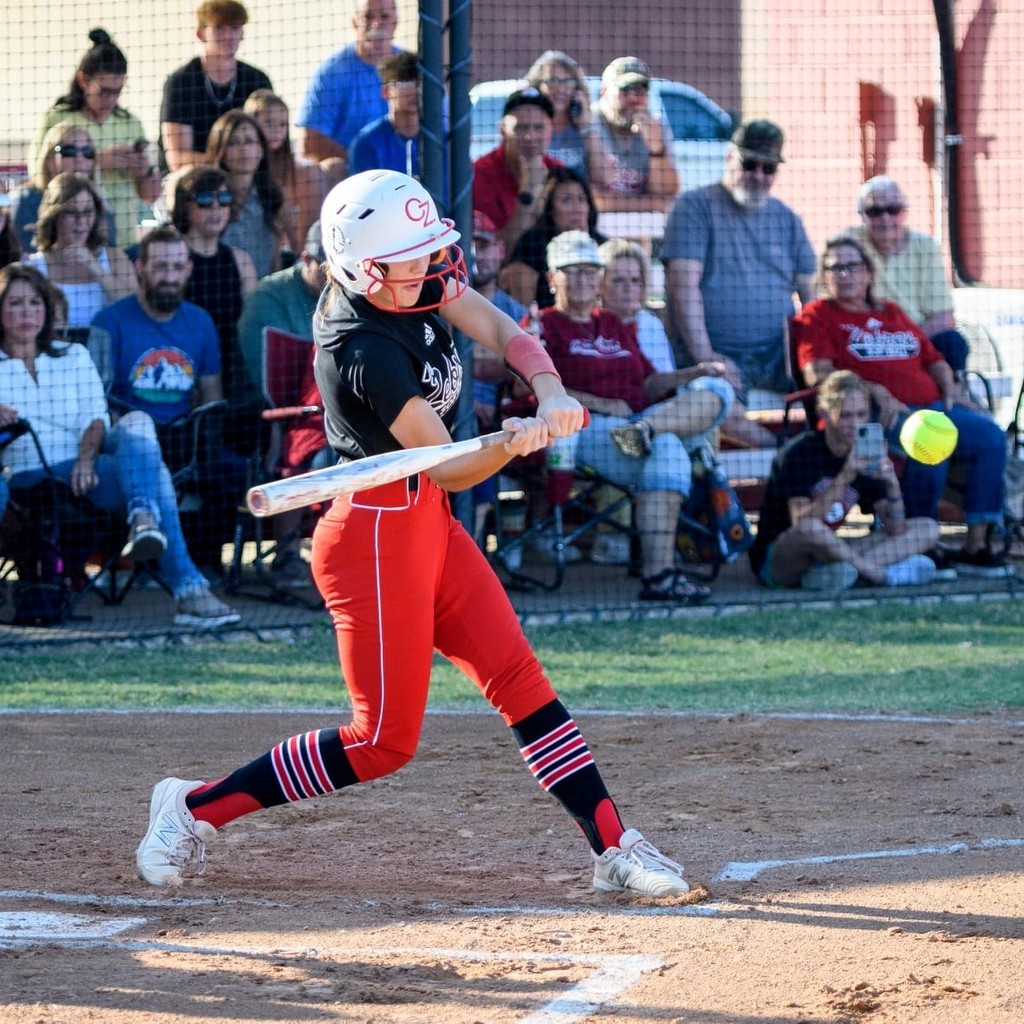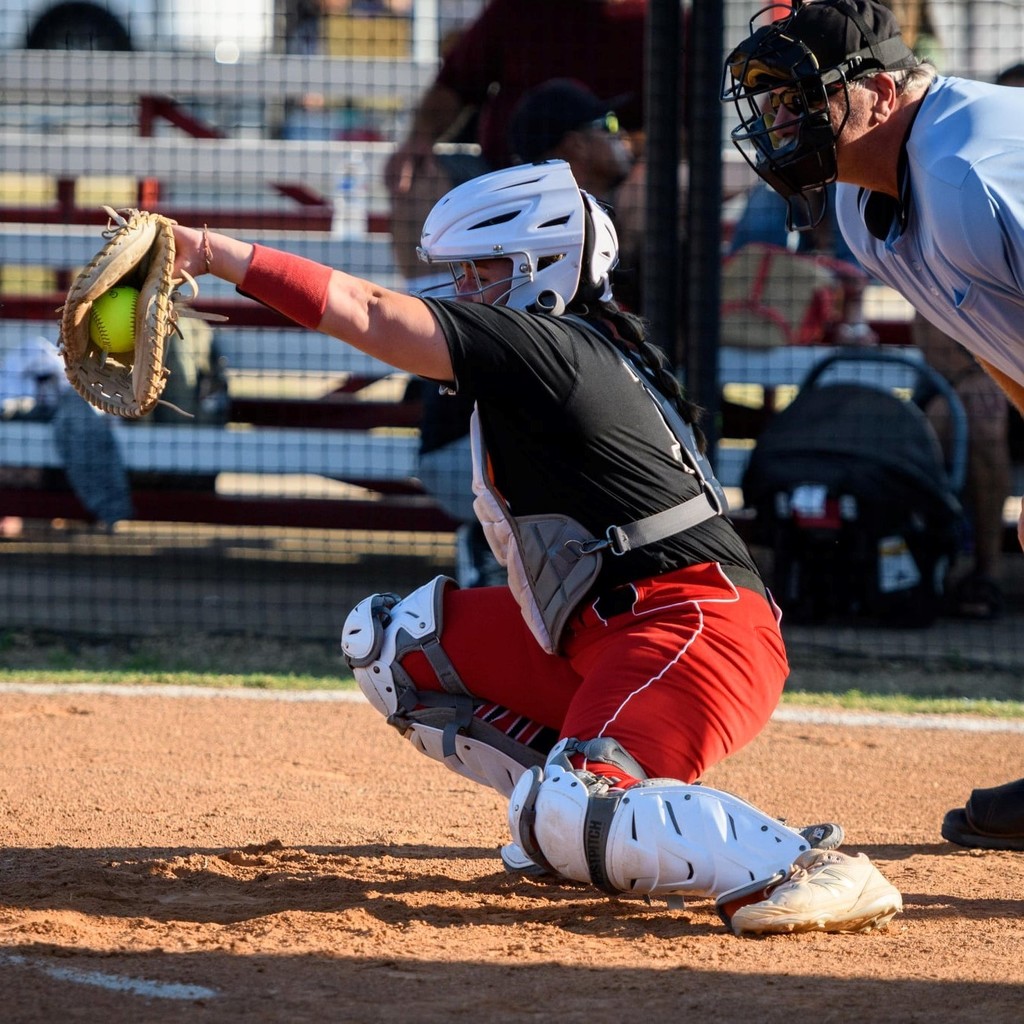 Happy National Walk to School Day! Volunteers for Youth enjoyed walking to Claremont Elementary this morning alongside students, the Chick-fil-A Claremore Cow, Claremore Public Schools Zebra, the Rogers County TSET Healthy Living Program, community leaders, and parents. Thank you to all who participated! Joining your child in the walk to school can help reinforce the importance of physical activity and make it a fun family event. #CPSZEBRAPRIDE