It's READ ACROSS AMERICAN WEEK - Check in with your site to how they are celebrating. Tips for Reading to Young, School-Age Children Your child has started school but still needs you to read to him or her at home. Your child will do better in school, and you'll enjoy the time spent together. Here are helpful tips for reading to and with young children in school, kindergarten through third grade: 📕 Keep reading to your child even when he can read. Read books that are too difficult or long for him to read alone. 📗 Try reading books with chapters and talk about what is happening in the story. Encourage your child to make predictions about what will happen next, and connect characters or events to those in other books and stories. 📘 Talk with your child about reading preferences that are beginning to develop. Ask whether she likes adventure stories, mysteries, science fiction, animal stories, or stories about other children. Encourage her to explain the reasons for preferences. 📙 Talk with your child about favorite authors and help him find additional books by those authors. 📕 Take turns reading a story with your child. Don't interrupt to correct mistakes that do not change the meaning. 📗 Talk about the meaning of new words and ideas introduced in books. Help your child think of examples of new concepts. 📘 Talk with your child about stories using the notions of the beginning, middle, and end of the story to organize thinking and discussion. 📙 Ask your child to tell why a character might have taken a specific action. Ask for information from the story to support her answer. 📕 Enjoy yourself and have fun. The most important thing you can do to help your child become a successful reader is communicate that reading is valuable and enjoyable. Resource: National Education Association, Published: 01/28/2021 #CPSZEBRAPRIDE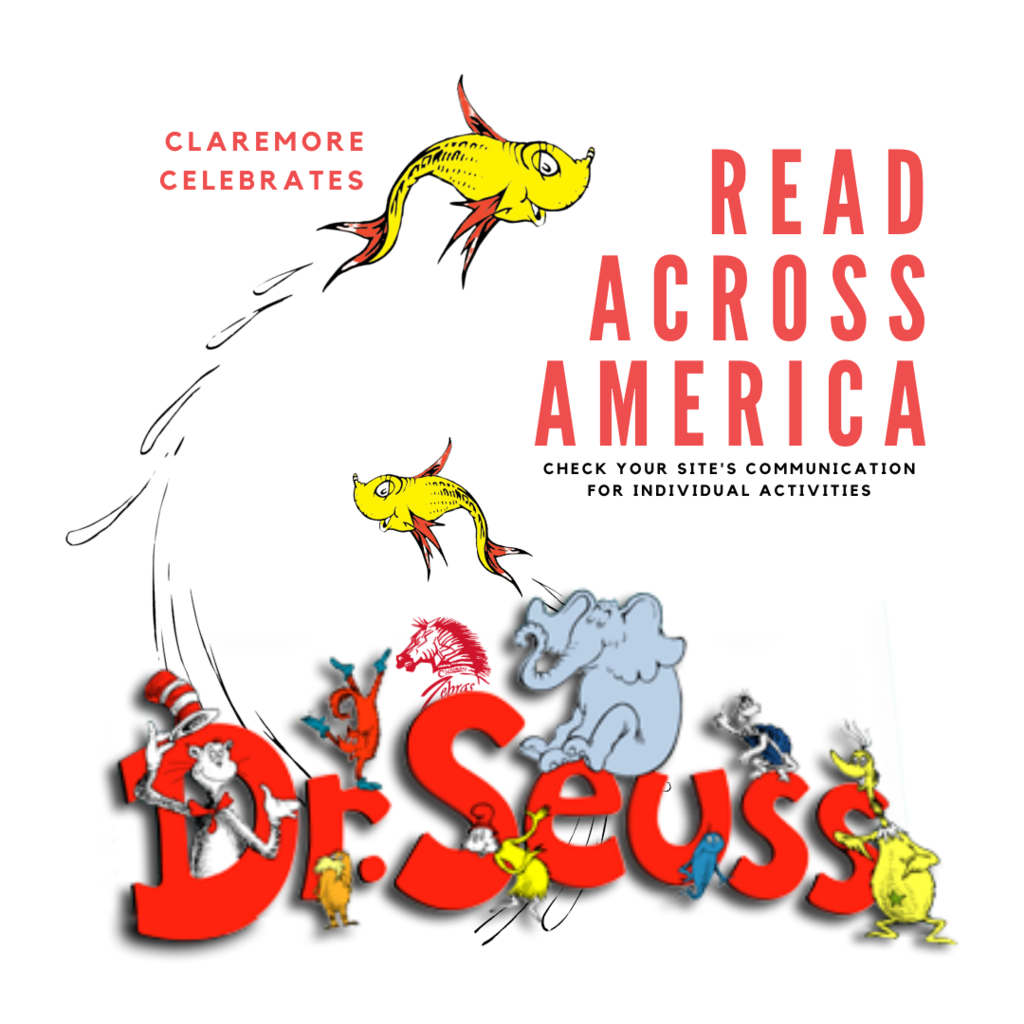 Claremore High School's yearly ZAP (Zebra Advisement Program) will conclude their year-long process with their annual enrollment night for all current 8th - 11th graders on March 25th. Find out more here:
https://www.claremore.k12.ok.us/article/192385
#CPSZEBRAPRIDE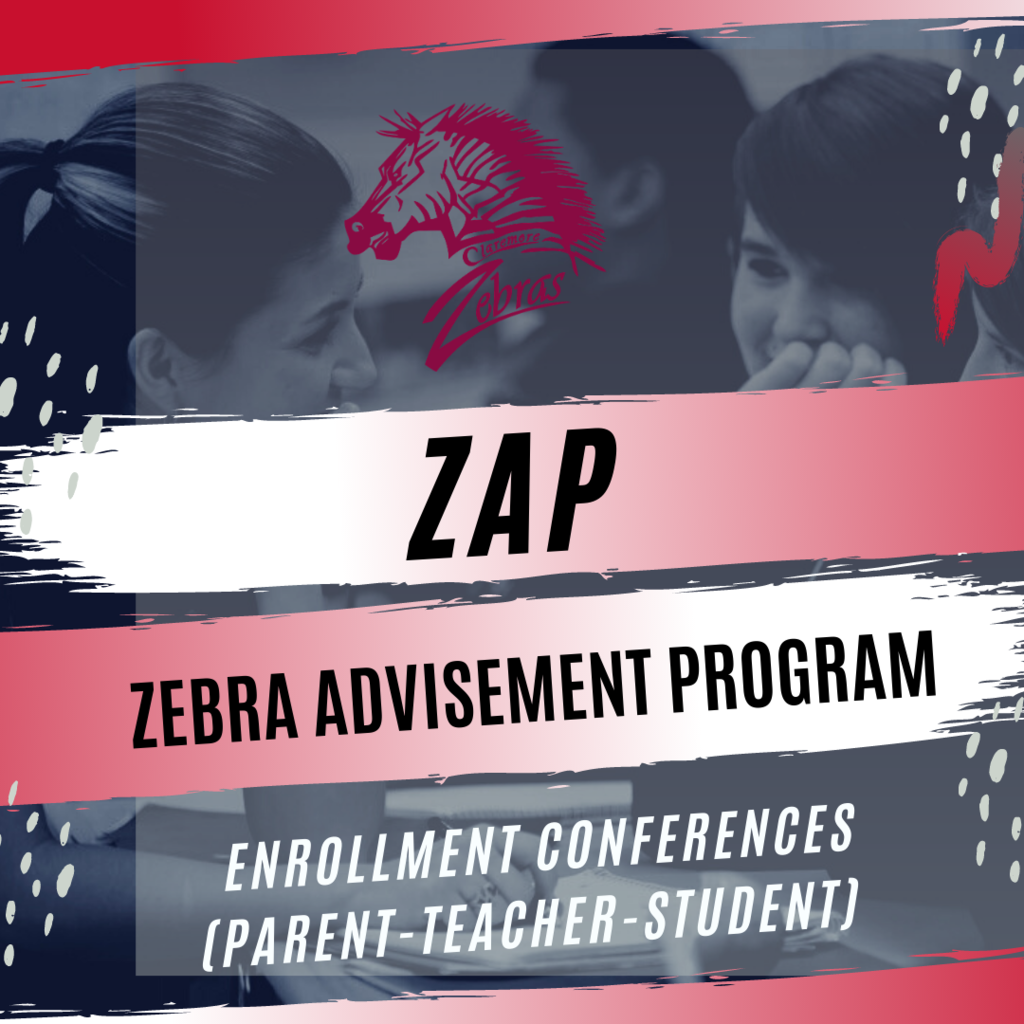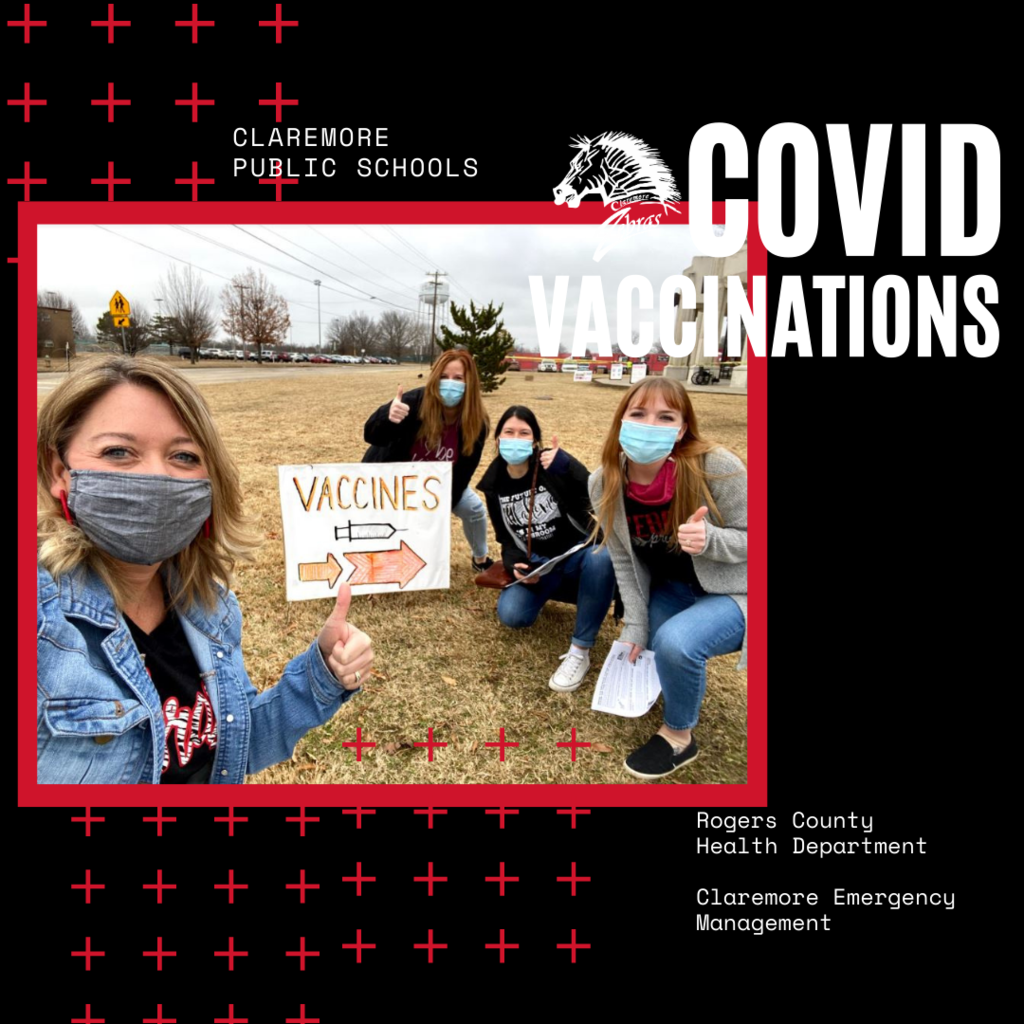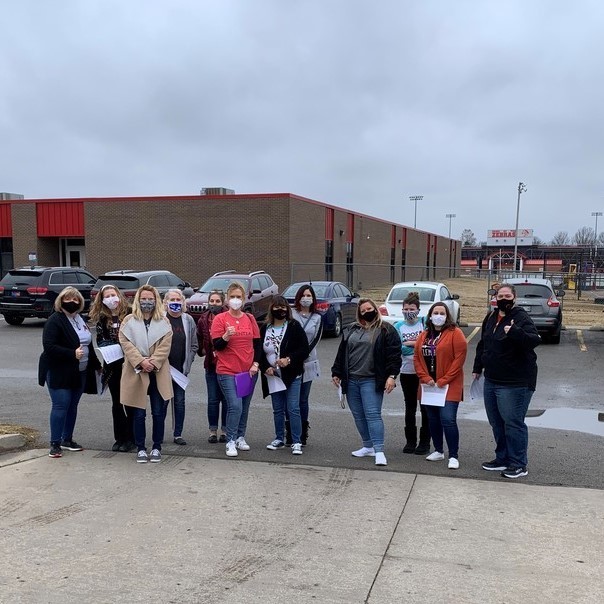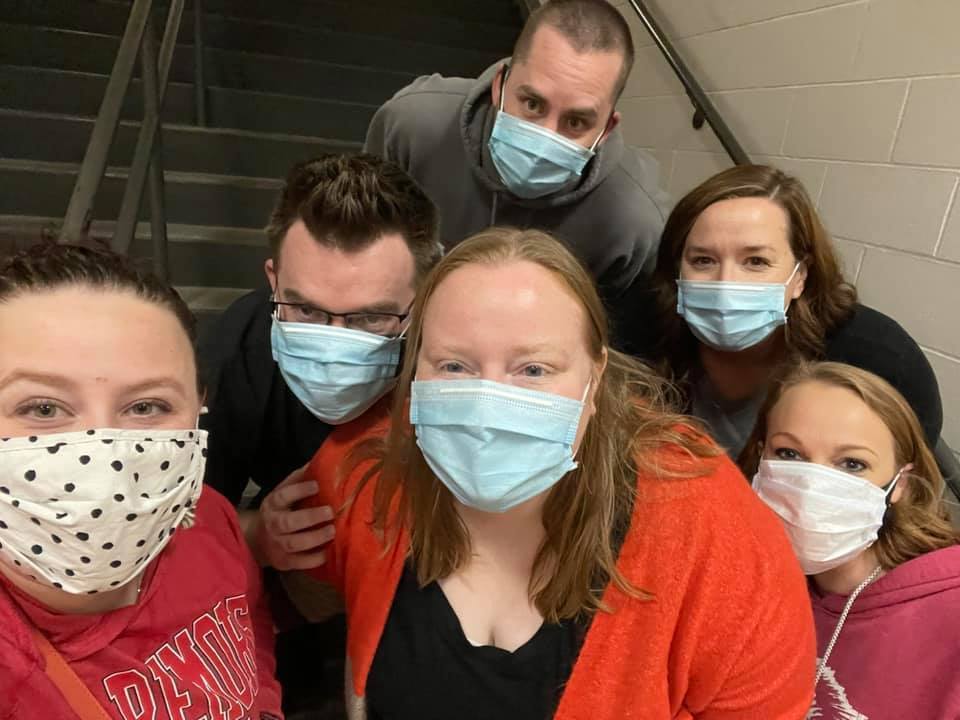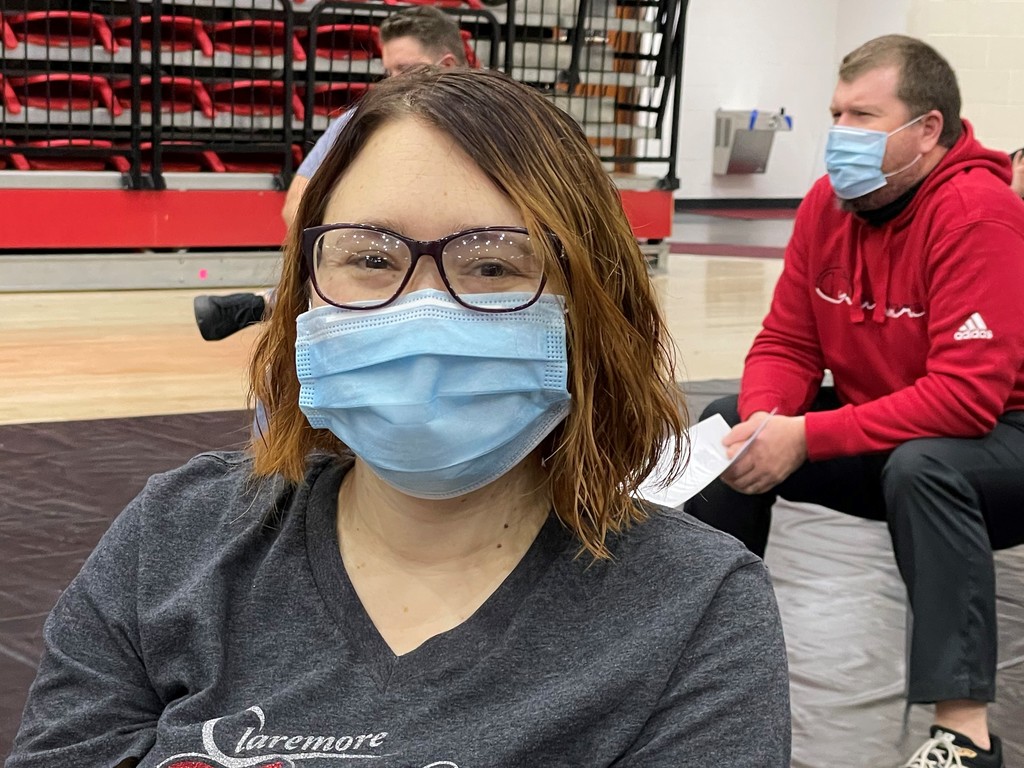 State Wrestling Results Kaden Stanley, 138 lb - 5A State Champion BK Seago, 182 lbs 5A State Champion Ashton Stevenson, 170 lbs - 5A State Runner-up Aiden Boyd, 120 lbs 5A State Runner-up Kai Shultz, 145 lbs - 5A State 4th place #CPSZEBRAPRIDE

Final Tahlequah 61 Zebras 50

CPS is committed to raising achievement for ALL students and close the achievement gap. WIN time is an integral part of our students' day in our elementary and junior high sites. It gives them time to participate in targeted instruction that works to increase student achievement and academic success. Ask your child what they did in WIN time today. #CPSZEBRAPRIDE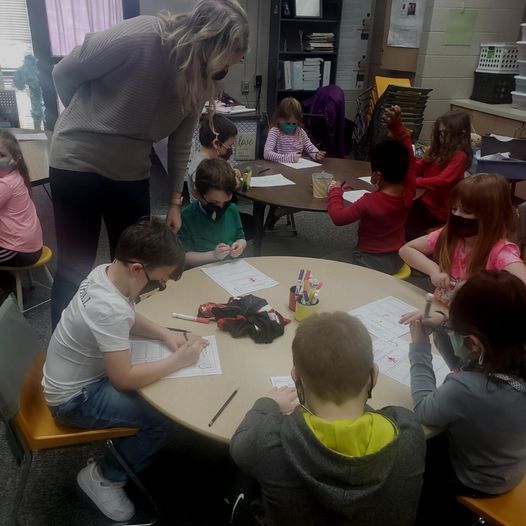 Mrs. Brasher's 3rd Grade Google Meet at Roosa was all about idioms. The class can now say that "Having Cold Feet" during this winter weather will not "Stir Up A Hornet's Nest" learning about idioms because idioms are a "Piece of Cake." #CPSZEBRAPRIDE

Did you know... 55% of CHS graduates enrolled in college in 2019? 153 CHS graduates were able to participate in a college bridge program before their freshman year FREE? The OK Gear Up Grant is designed to fill in the gap for students that want to go to college. It's purpose is to educate, support, facilitate, and students, parents and staff in this process. Want to get college updates from Gear Up? Reminders about services, FAFSA, and other updates. Watch this video with our Gear Up College Coach to find out how.
https://animoto.com/play/FG1XRi0BoJedbyUmazBhww
#CPSZEBRAPRIDE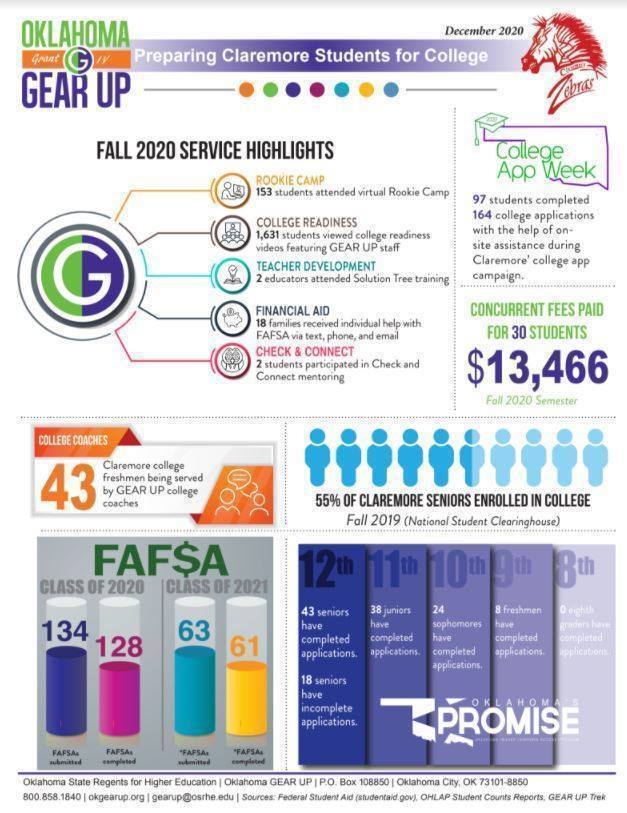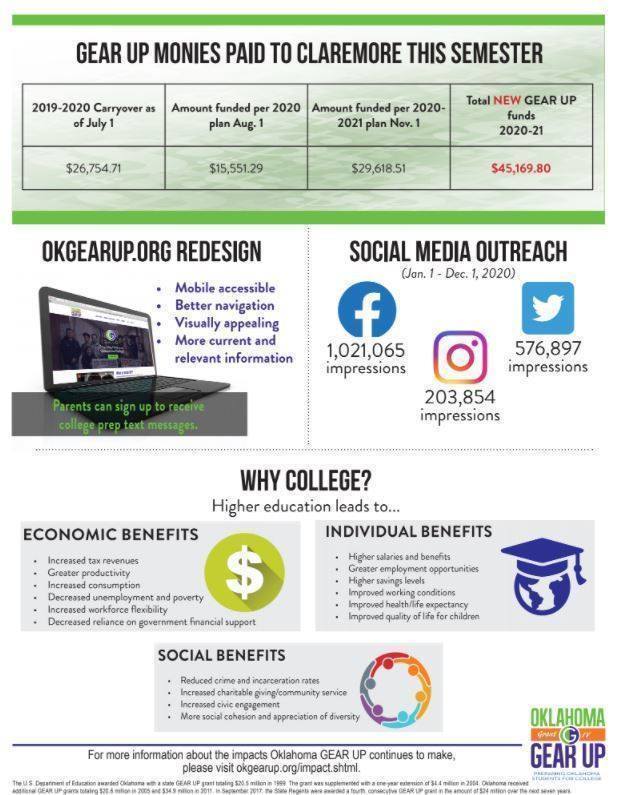 REMINDER to all JOM participants. CPS JOM program will be hosting a spring school supply distribution today from 9:00 -10:30 AM and 12:30 - 2:00 PM. They will distribute the packets while supplies last. Please pull into the Enrollment Center's circle drive at 101 W 11th St., and a JOM volunteer will bring out the supplies. This will be the last distribution until next August. #CPSZEBRAPRIDE

You're looking at the first ever 127lb Girls Champion and Outstanding Wrestler in the state of Oklahoma! We are incredibly proud of you Kearanie Johnson! #CPSZEBRAPRIDE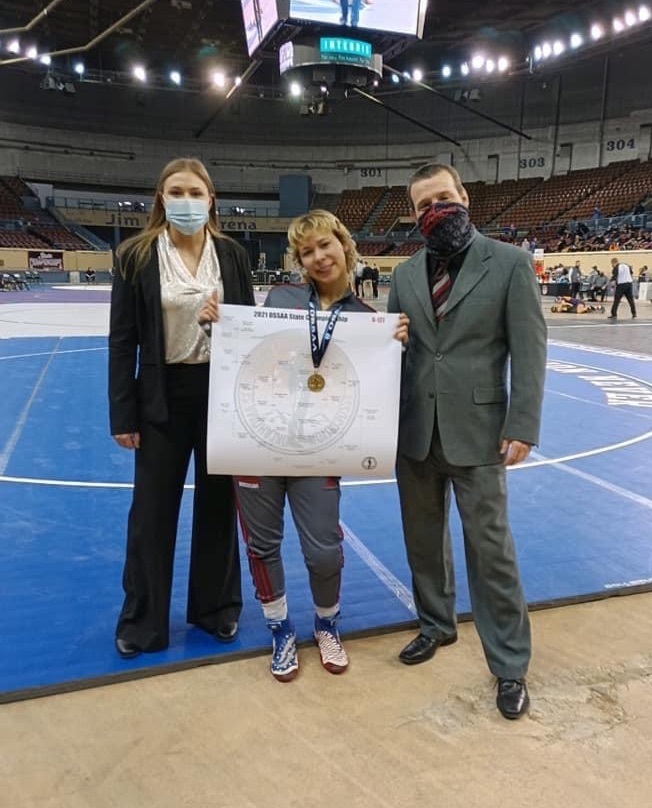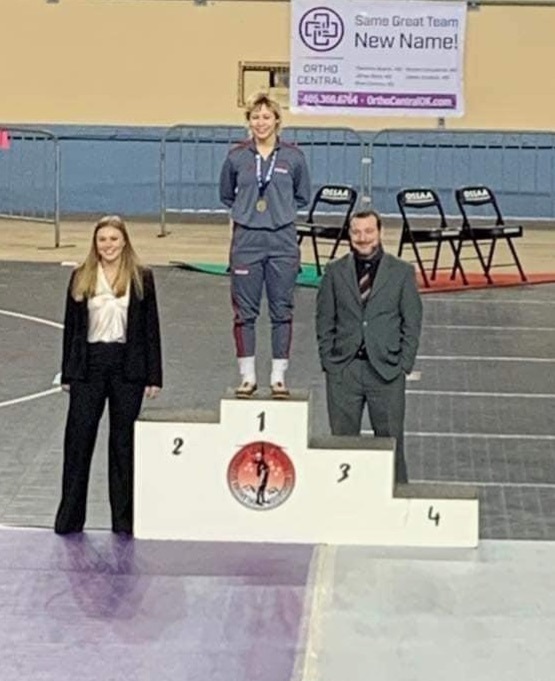 THIS JUST IN.... CHS Lady Zebra Swim Team 6A State results! 🥈🥉Sylvia Admire finishes 2nd in the 500 Free and 3rd in the 50 Free and stopped the clock with her personal best in the 50 Free. 🎉 Kaylee Ward finishes 8th in the 100 backstroke and 9th in the 200 IM reaching her personal best in both events. #CPSZEBRAPRIDE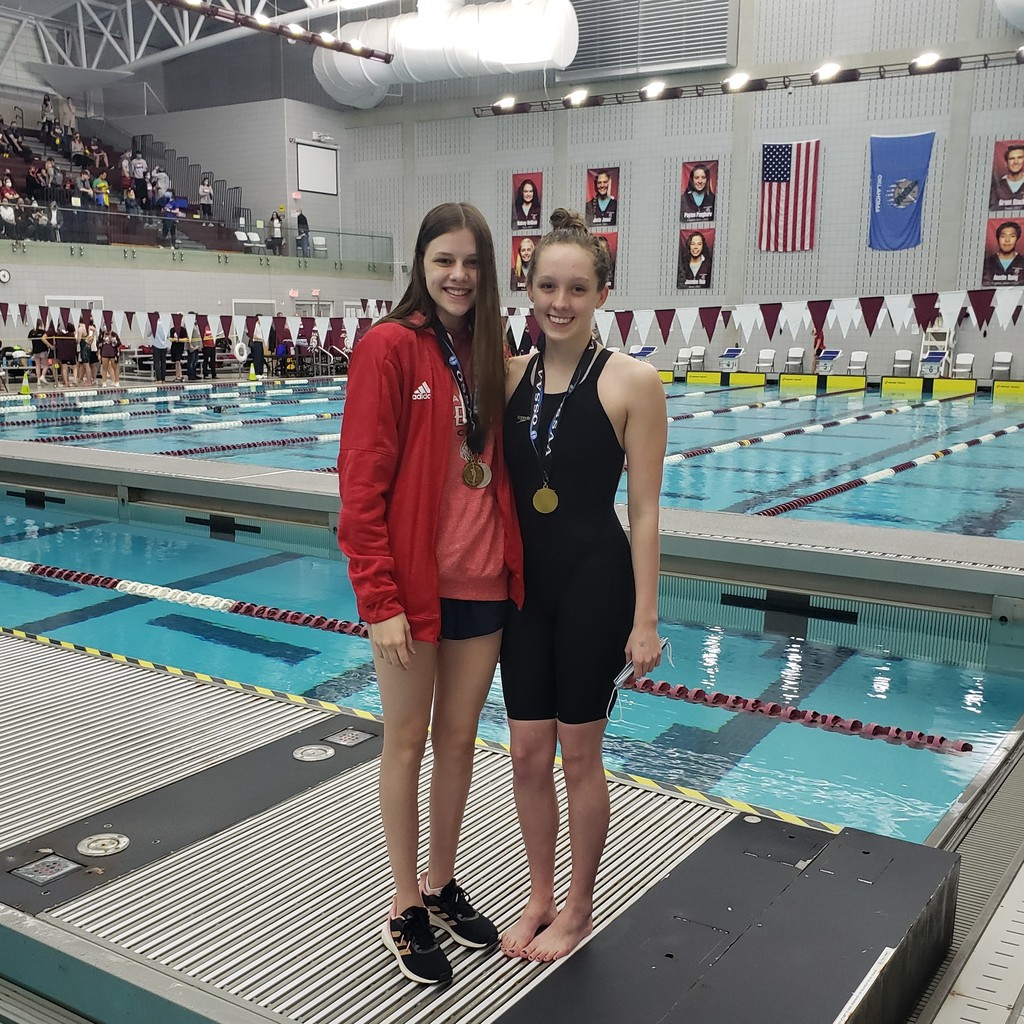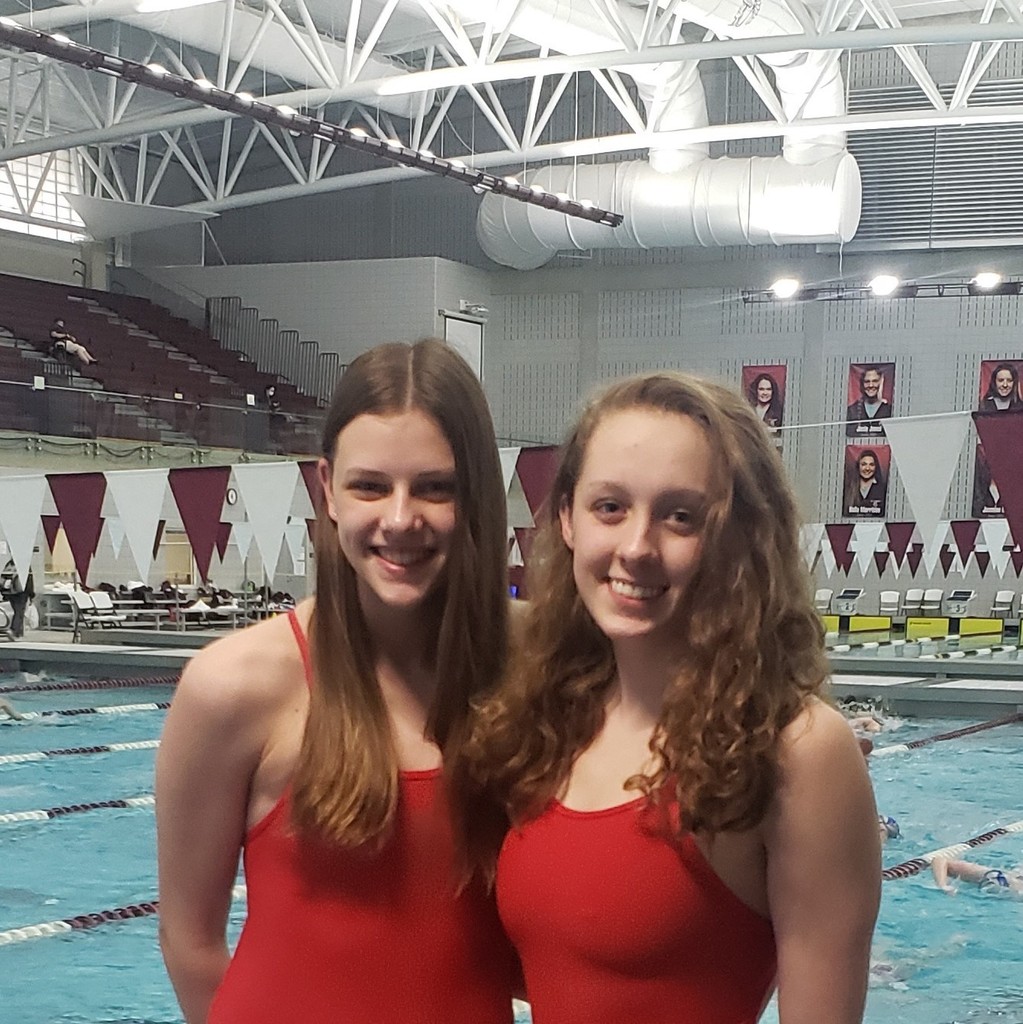 💙Oh boy 💙Oh boy 💙OH...BOY! That makes 3 boys for the staff at CHS this school year. Congratulations to Mrs. Hillary Baldwin & her husband, Chris! Also, welcoming Sutton Koe home will be big brother, Lane. #CPSZEBRAPRIDE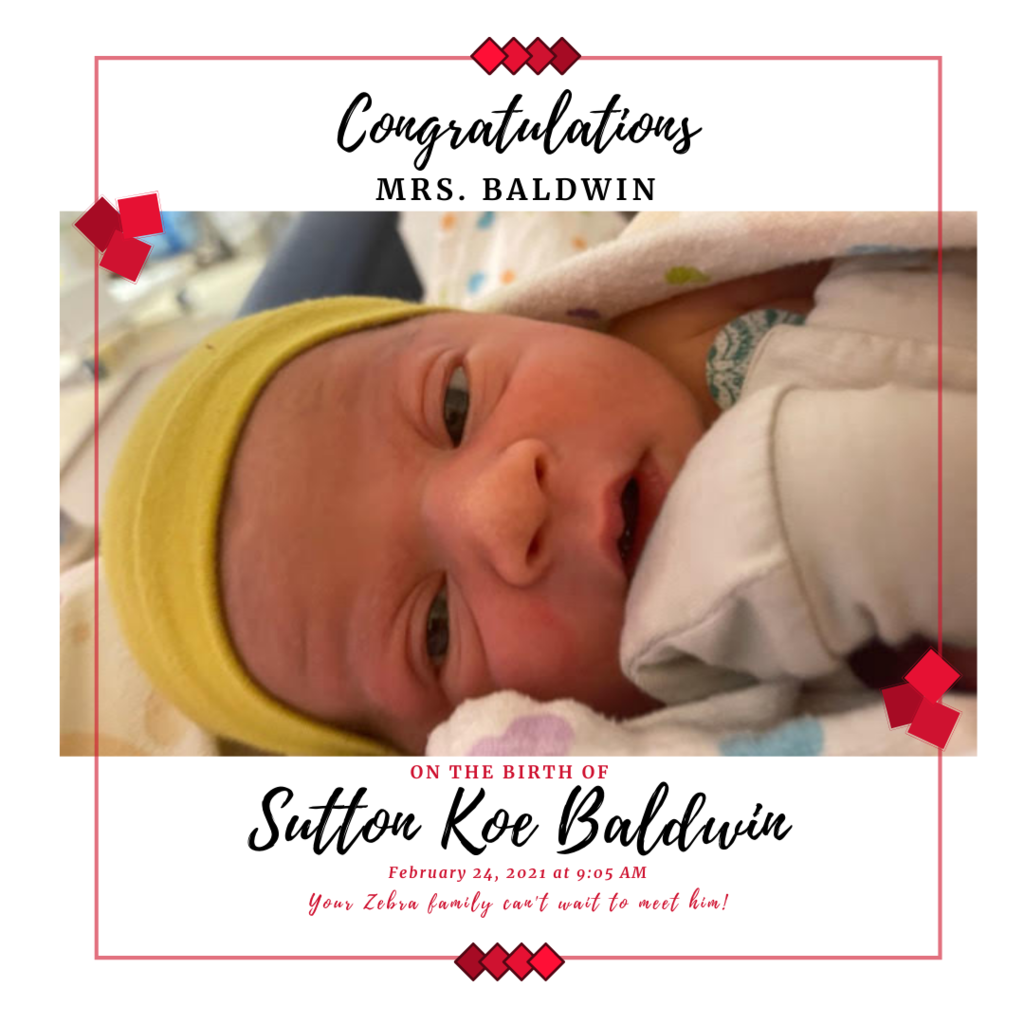 Sara Faye Lahr is the Claremore High School Site Teacher of the Year. Mrs. Lahr teaches Sophomore Pre-AP and on-level English. Mrs. Lahr's teaching style encompasses humility, self-awareness, and authenticity. She strives to use her humanity as an example for students, allowing them a safe place to grow, make mistakes, express themselves, learn…" Put what you know in motion...apply what you've learned" (Hill). Mrs. Lahr has a knack for challenging students to take the English text and apply it to their current and future lives. To filter through their biases, challenges, and victories, and identify what they believe - to ignite the fire within. "Each of my students is unique, and I work to individualize methods to help light their drive and passion. To create self-thinkers, who want to be passionate about their futures." "I don't want only to unlock a love of literature, but I want to be someone in their life that makes them feel safe, loved, valued, and wanted. The greatest reward is seeing my students having an epiphany about the world, themselves, the deeper meaning, or an applicable lesson in a story." Mrs. Lahr truly understands the meaning of being part of the Zebra family. She actively collaborates with her fellow teachers (or siblings, as she calls them), coordinates the Zebra Advisement Program (ZAP), and sponsors the Freshman mentoring program (FUZE). "If you want A+ students, you need A+ teachers," she added. She models that by continually striving to find innovative ways to elicit student understanding, whether through technology, dressing up as a character in a book, or collaborating with her fellow teachers. Bottom line - her #CPSZEBRAPRIDE is apparent to all who know her.
https://youtu.be/L76l0zF00F4

Cc Ll Aa Rr Ee Mm Oo Rr Ee - Pp Rr Ee Kk matches lowercase and uppercase letters, sort items into categories practice patterns, and the letter 'T' for "train" or Mrs. T. #CPSZEBRAPRIDE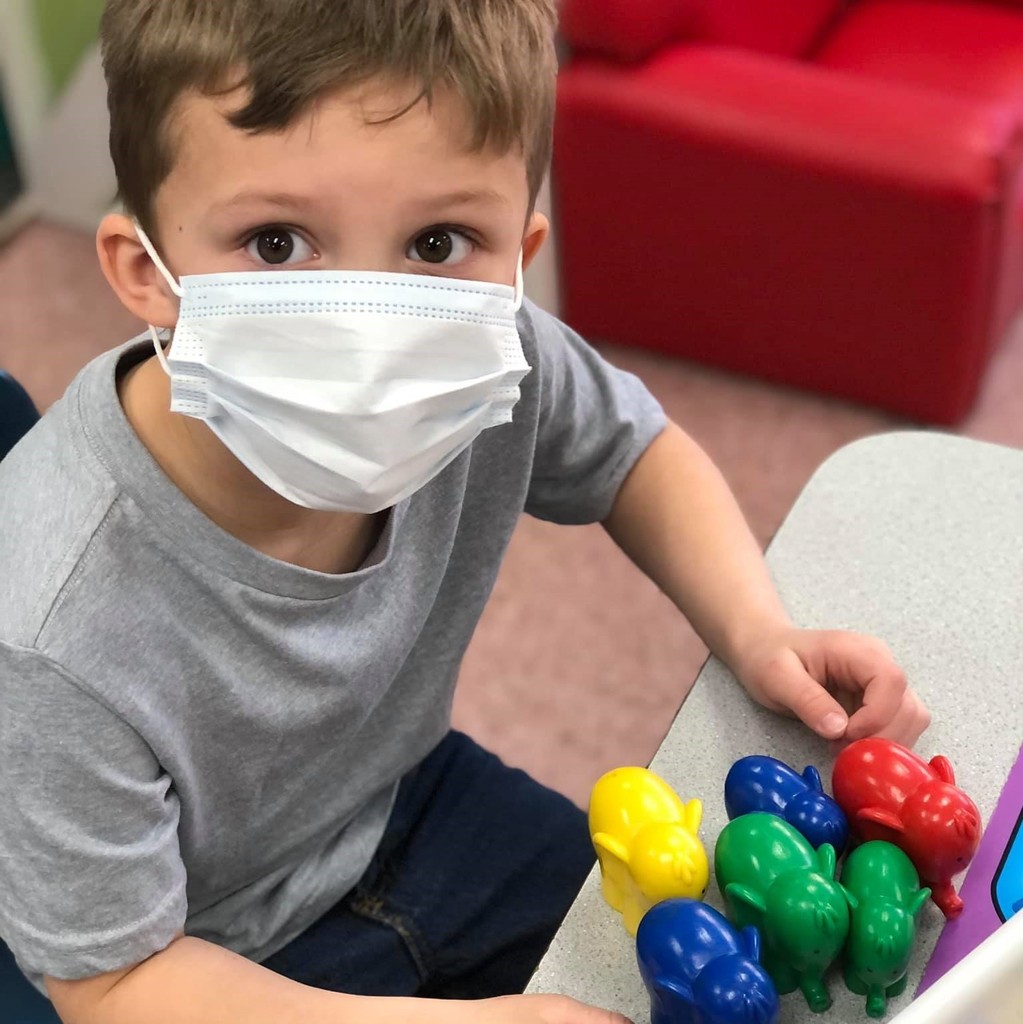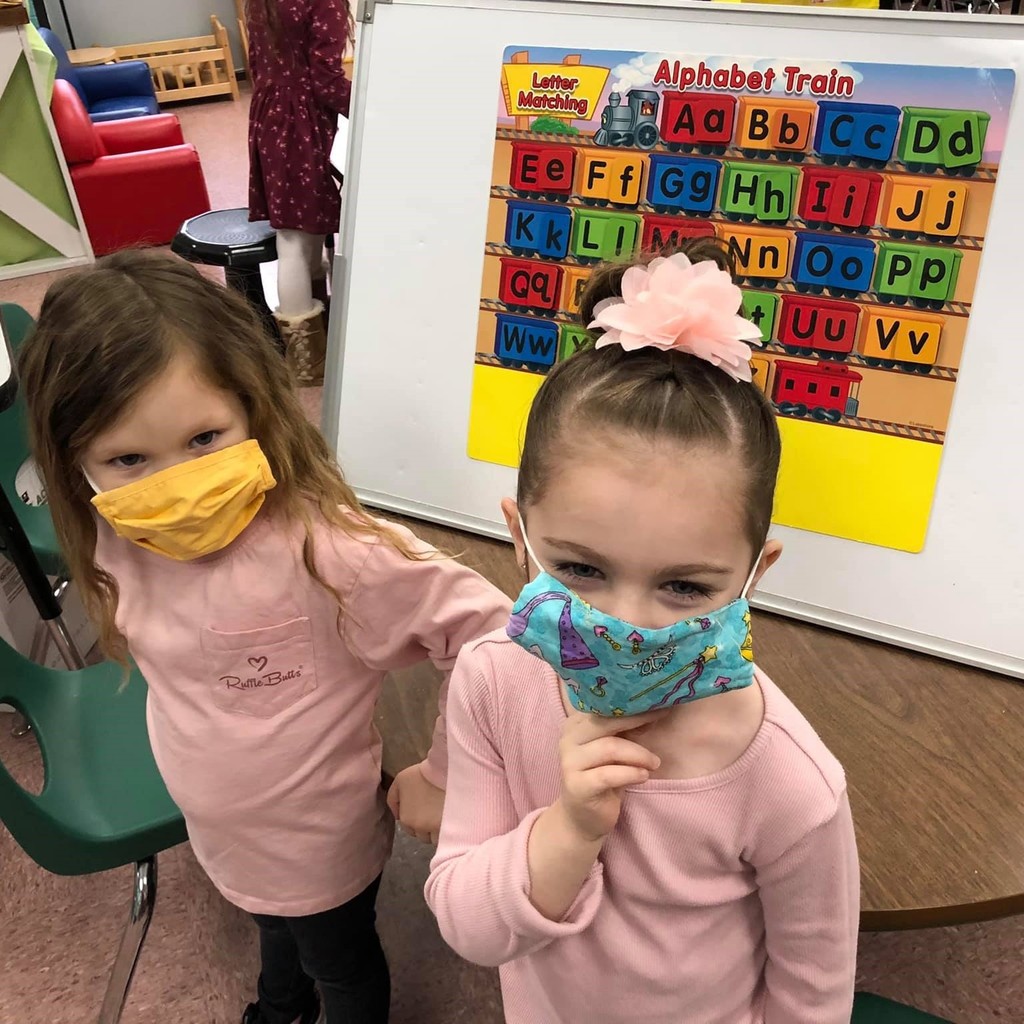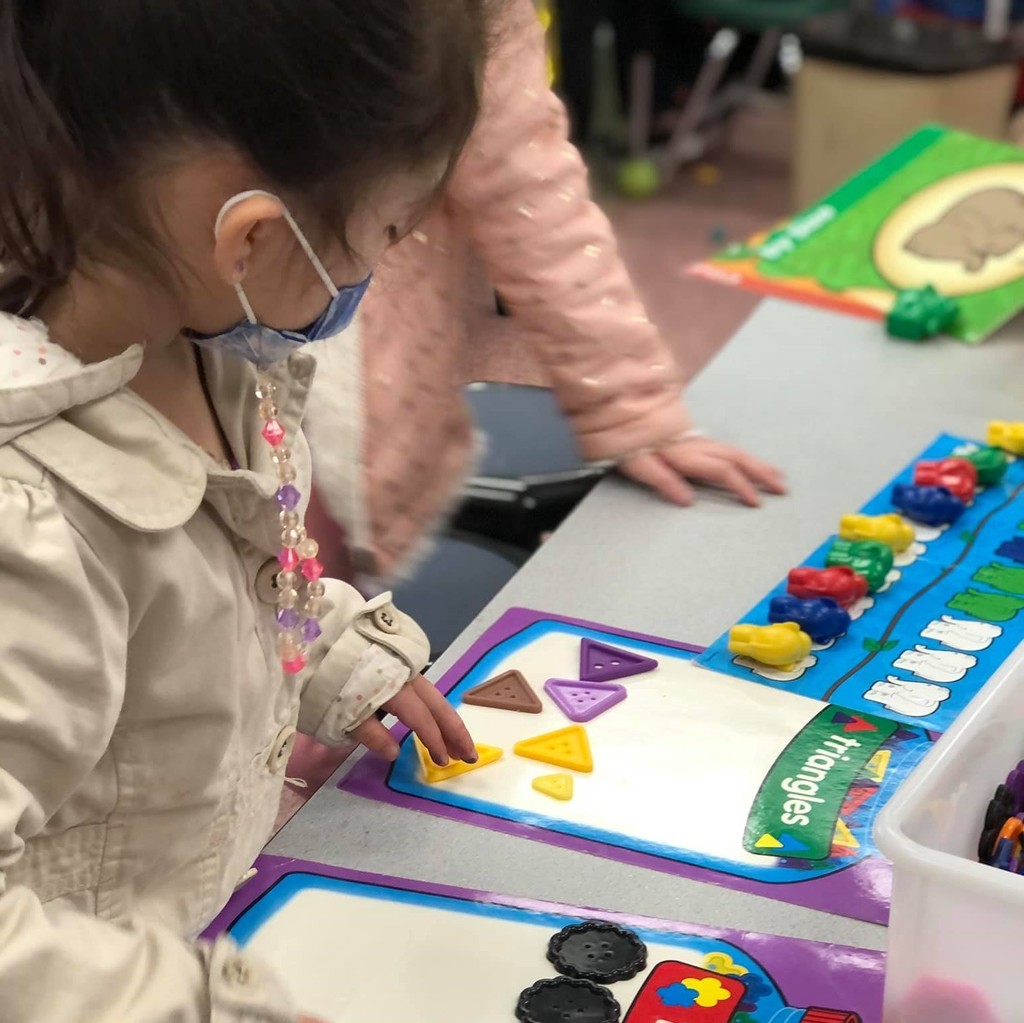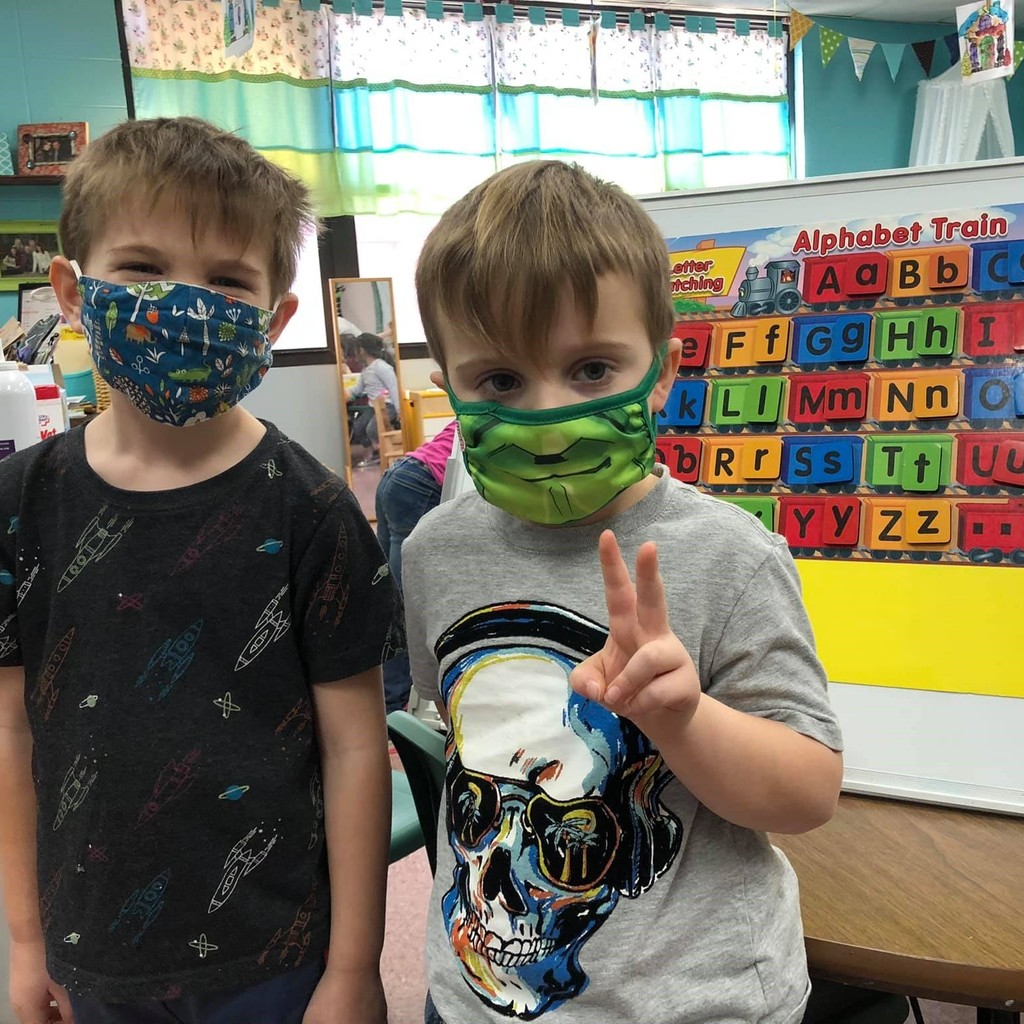 Practice makes permanent! The digital IG of our staff and students is improving every day. In the last six months, students and teachers have made the 1:1 technology, provided by the #ZebraBond2019, part of their everyday instruction. Distance learning Fridays could also be called Digital Learning Fridays because they have allowed students to take home and practice these 21st-century skills. Some parents might have learned a few technical skills along the way. These Roosa students got caught learning with iPads. Kindergarten through 2nd grade students work with their iPads at home and school. These little Zebras are using their technology to advance their knowledge. #CPSZEBRAPRIDE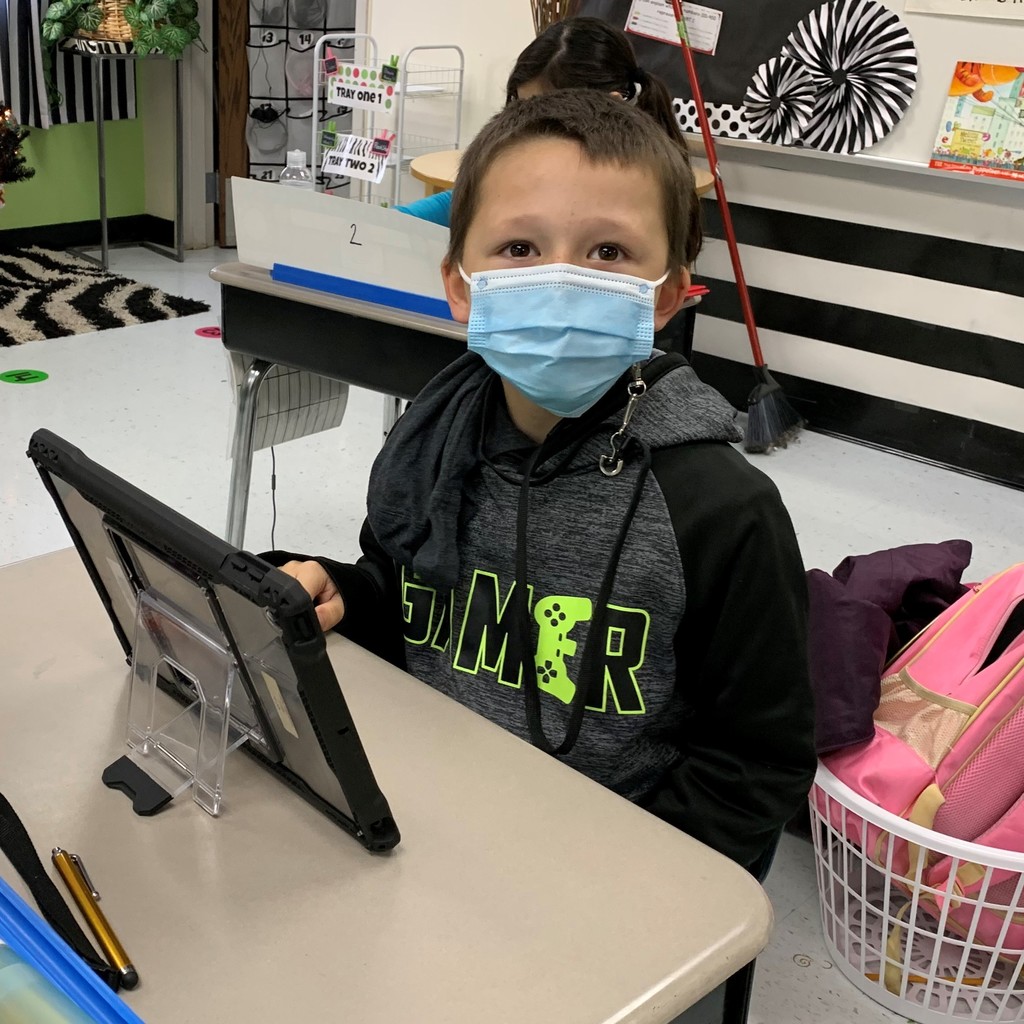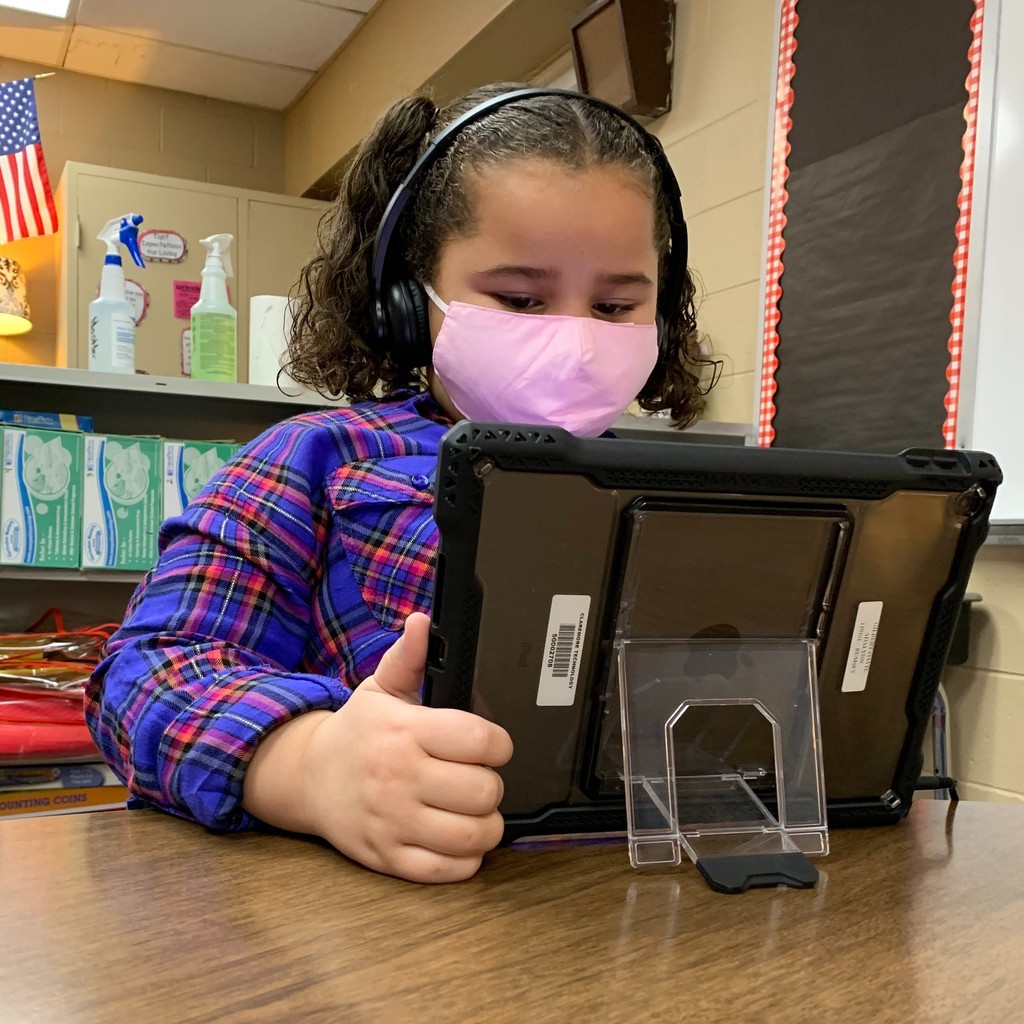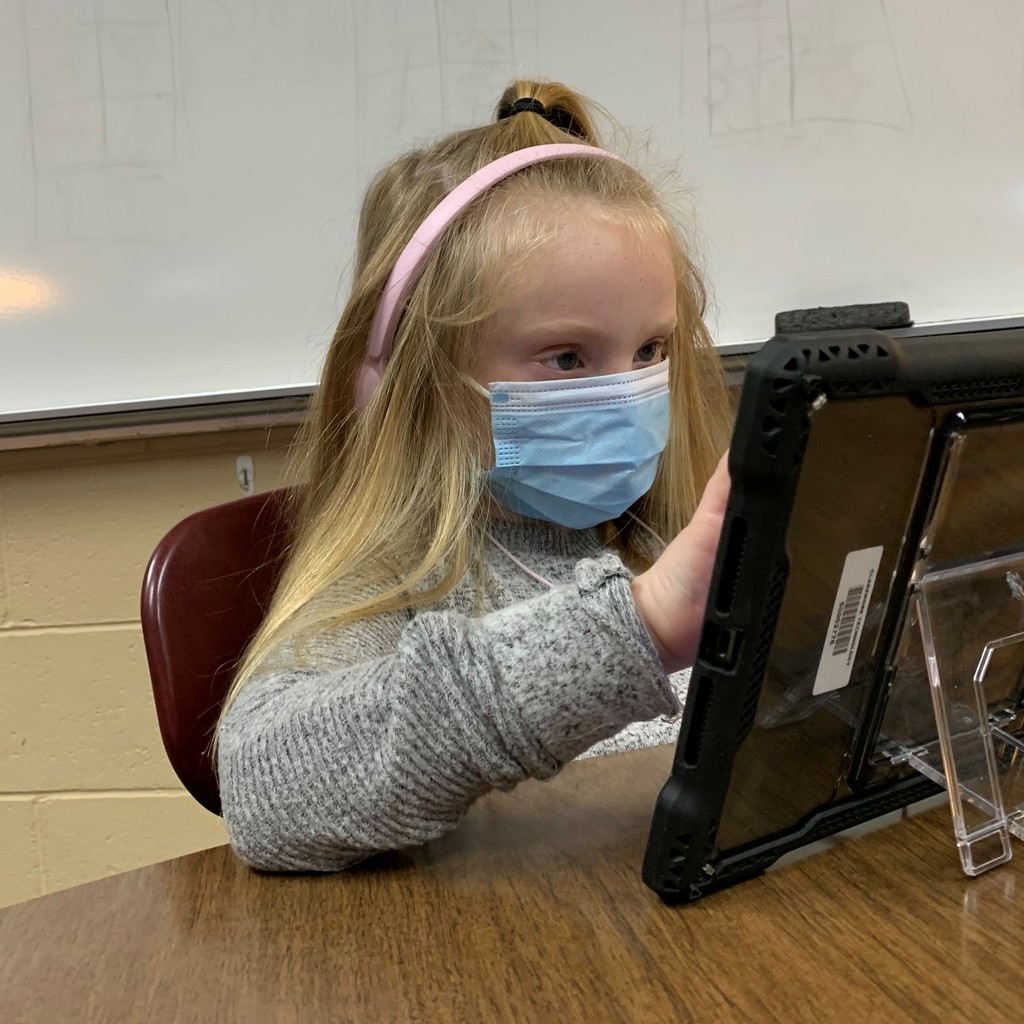 BECOMING A ZEBRA - EARLY ENROLLMENT for Pre-K & New K Who: New PK - New Kindergarten students that did not attend PK here in Claremore Schools. Date: March 8-12, by appointment. Bring: Documents required for enrollment at Claremore Schools. No child will be enrolled without the following information and up-to-date immunization records. ✅ Birth Certificate - Age Requirements are: Early Childhood students must be 4 years old by September 1st. Kindergarten students must be 5 years old by September 1st. ✅ 2 Proofs of Residency (may include utility bill or utility deposit, and a lease agreement, mortgage statement, or county tax statement. P.O. Box addresses are NOT acceptable.) ✅ Immunization Record (must be up-to-date) ✅Parent/ Guardian Driver License ✅CDIB Card (Native American citizenship registration card) if applicable. For more info go to bit.ly/2Mg8Lbv #CPSZEBRAPRIDE

Anyone else ever tried to escape during English class? Mrs. Talbert, English teacher at CHS, not only allowed but encouraged her students to escape. This time the escape was a learning activity used to review for their Crucible assessment. Students had a total of 5 tasks to complete to escape. The young scholars had to use clues to find the hidden activities throughout the class. The students completed a crossword puzzle to review significant characters from the play. They read quotes to determine literary devices. The teams read a nonfiction article from Arthur Miller to evaluate how his writing on McCarthyism reached different conclusions because of differences in assumptions, evidence, reasoning, and viewpoints. Moreover, the students had to make connections from the play to The Red Scare/McCarthyism, and additionally, they had to determine the theme of the work. The final task required a little bit of imagination. The team had to pull an Abigail Williams and act as if a yellow bird was afflicting them to win. Everyone embraced the challenge and did a great job; these young men were able to ESCAPE THE HYSTERIA! "Yesterday was a teacher win!!" - Mrs. Talbert #CPSZEBRAPRIDE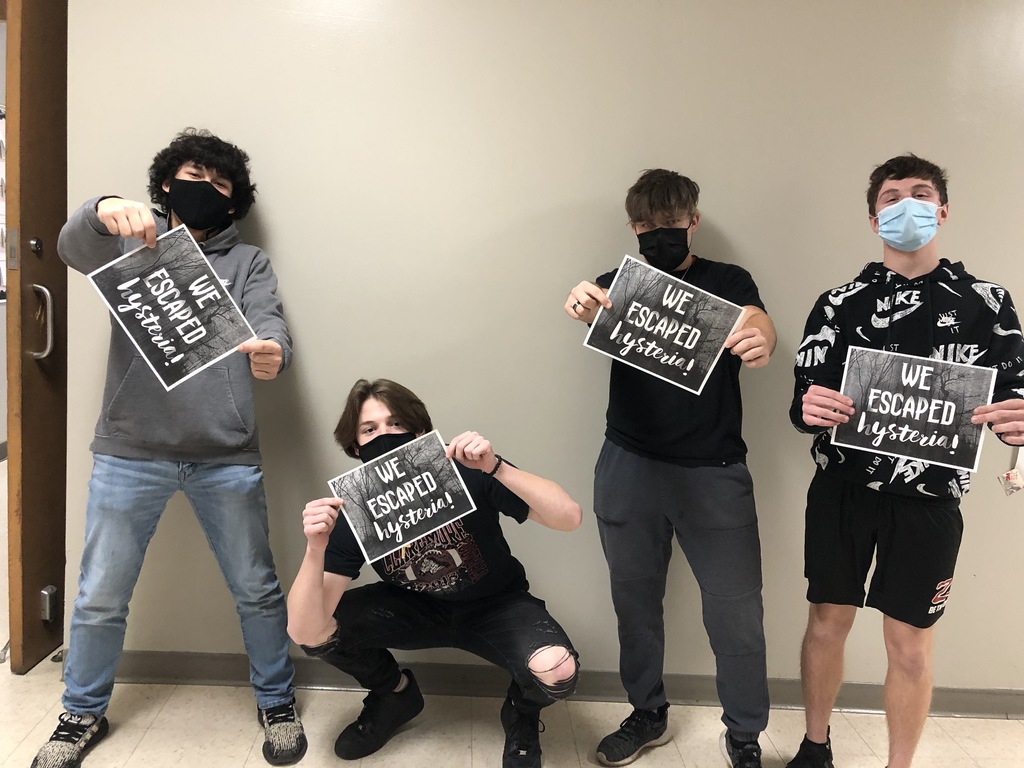 WE KNOW - innovative instruction can be used to promote achievement across content areas, establish long-term learning, encourage creative thinking and problem solving, and foster motivation and engagement for all students. STUDENTS KNOW - the STEM Innovation Lab is cool and fun! It's a WIN-WIN! Mrs. McCracken's class spent some time in the Innovation Lab at Catalayah, last week. The kids really enjoy participating in the hands on activities Mrs. Hall facilitates. #CPSZEBRAPRIDE #ZebraBond209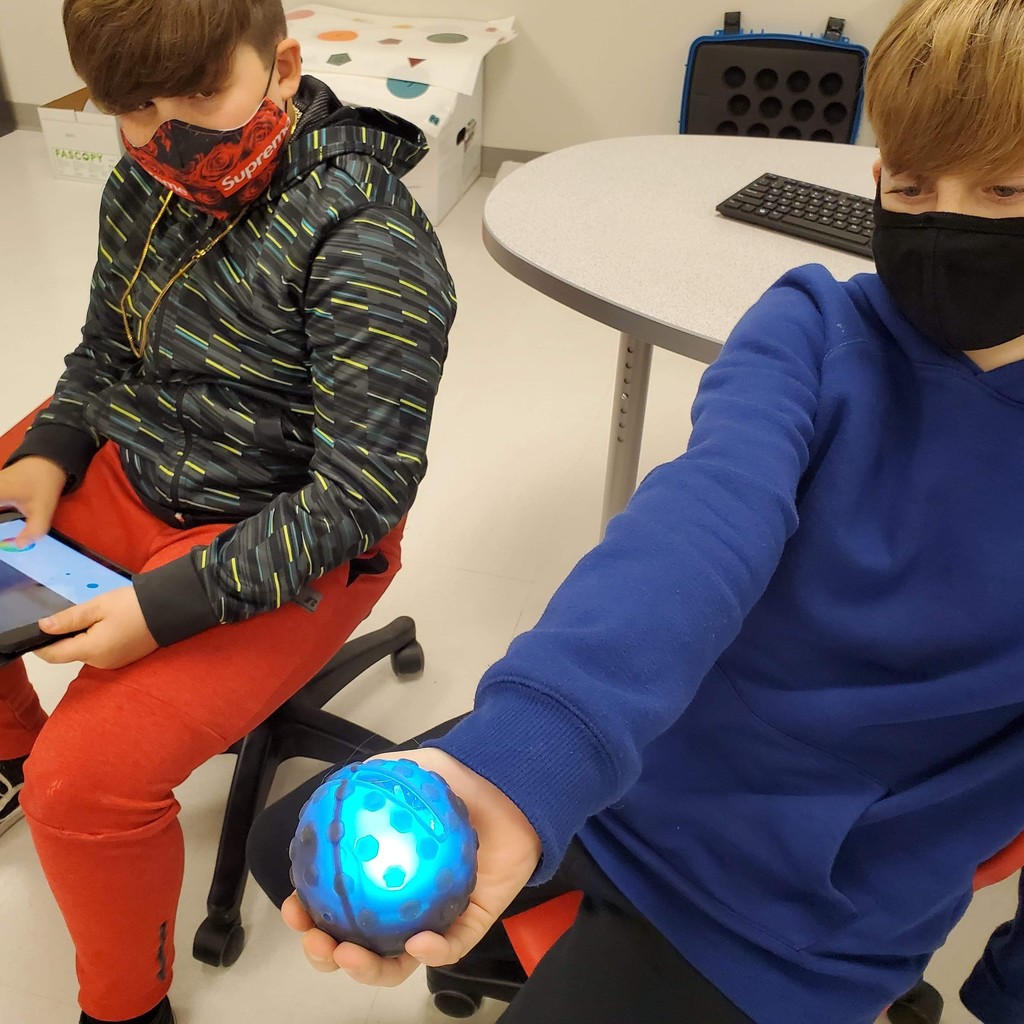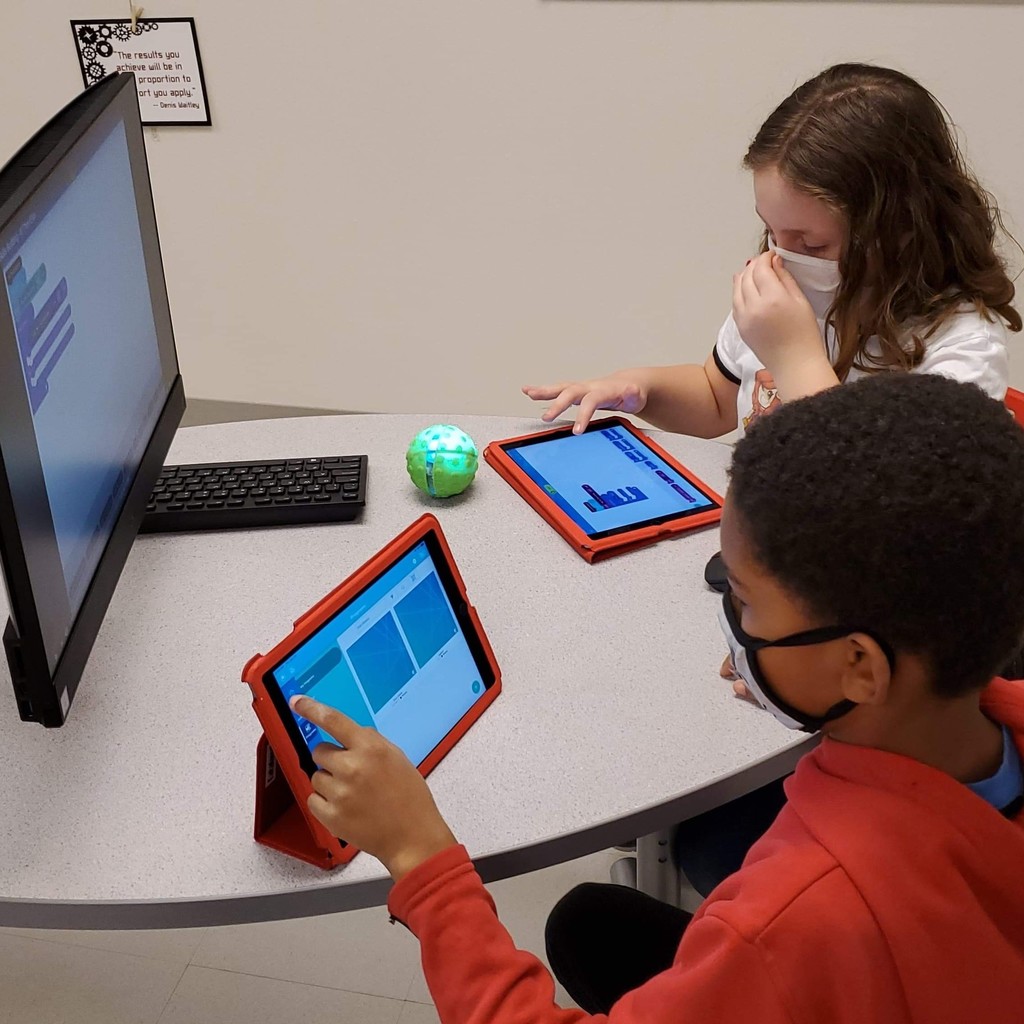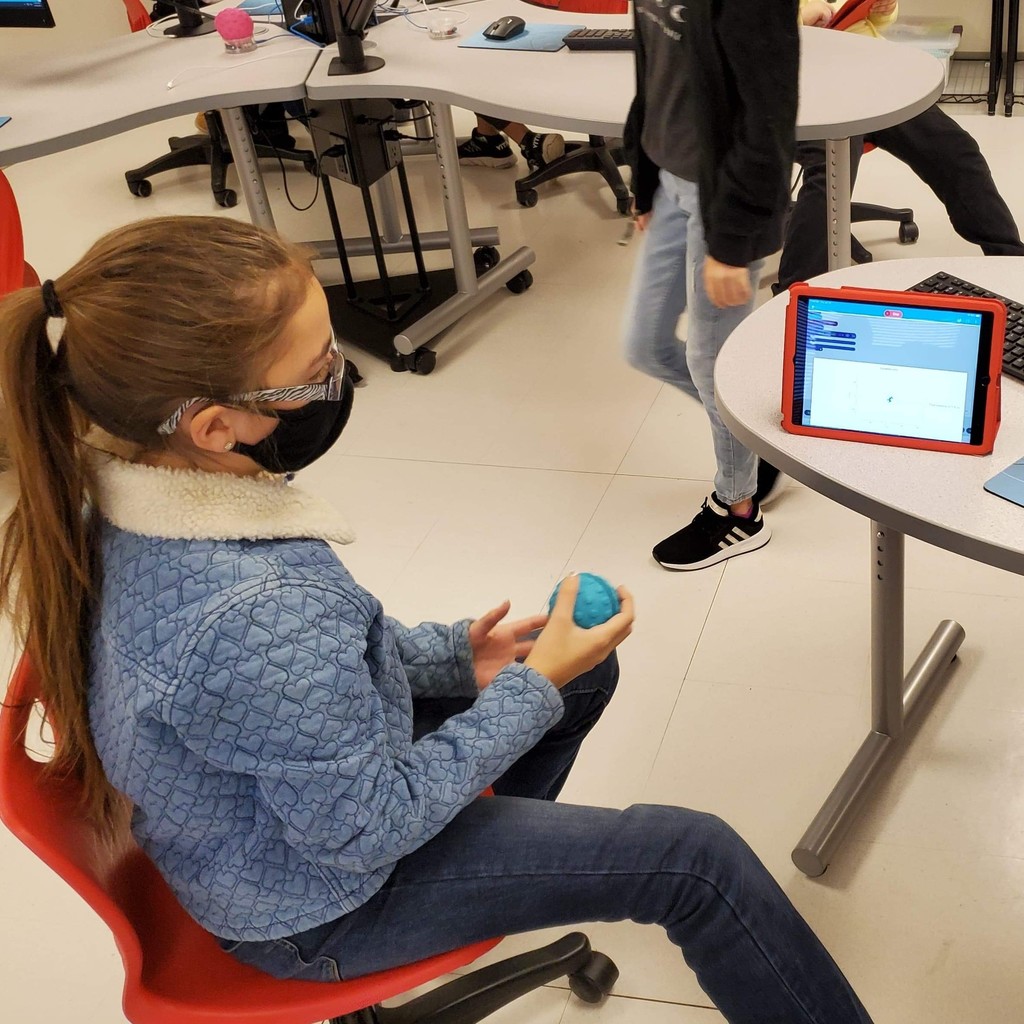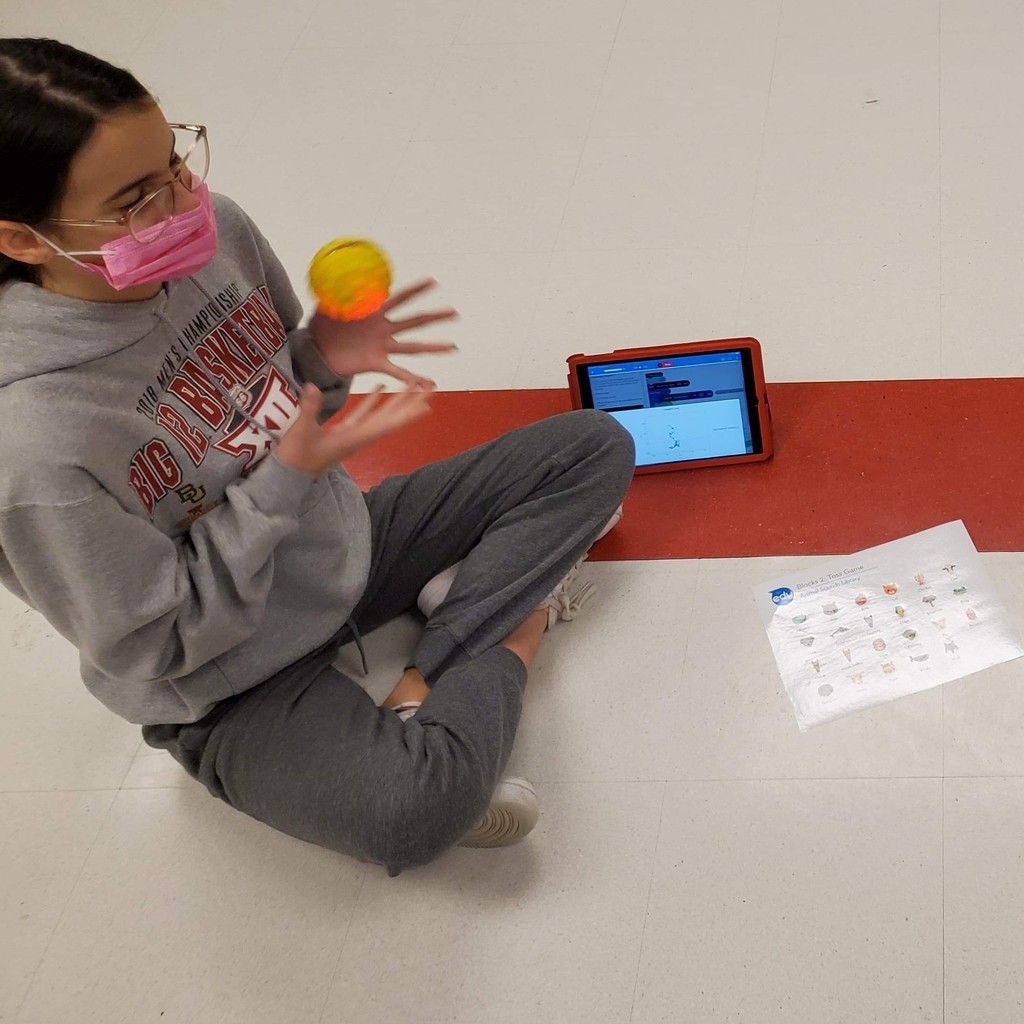 Mrs. Ward's first grade class has a classroom spider plant named "Spidey." Spider plants put off runners that grow smaller plants that when put in water grow roots and can be replanted! Spidey has grown enough that 16 plants have been harvested and put in water to root. Some students have already been able to take their very own spider plants home . #CPSZEBRAPRIDE