Our next entry into our Spring Break #ZebraTravelDiaries is Isaac Thomas a 7th grader at WRJH who took his #CPSZEBRAPRIDE skiing at Red River, NM. Remember, it does not matter how far you go - just wear your Zebra logo and send it to
jbrace@claremore.k12.ok.us
.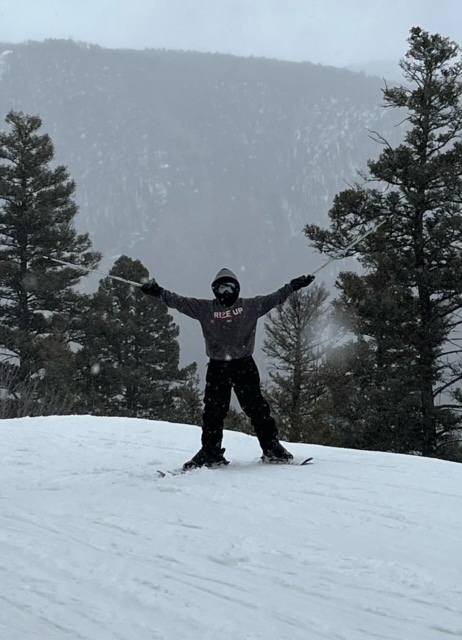 🧩April is AUTISM AWARENESS MONTH 👩‍🚒Claremore Firefighters L1077 is teaming up with Claremore Public Schools.👩‍🏫 👕Claremore Firefighters L1077 is selling AUTISM AWARNESS shirts. ALL PROCEEDS will be donated back to Claremore Public Schools Special Education. 💲Cost: $20 🚒Claremore Firefighters will be wearing autism awareness shirts for the month of April to show support for autism. 🟢🟠🔵🟡🔴⚫6 color options T-shirt style, material and pick-up information are posted on the online store site. Order ➡
https://cfdautismaware.itemorder.com/shop/home/
Orders are due March 22, 2023. Shirts will be printed in the last week of March. Contact: Robert Casey at
Robert.Casey@claremore.com
#CPSZEBRAPRIDE #autismawareness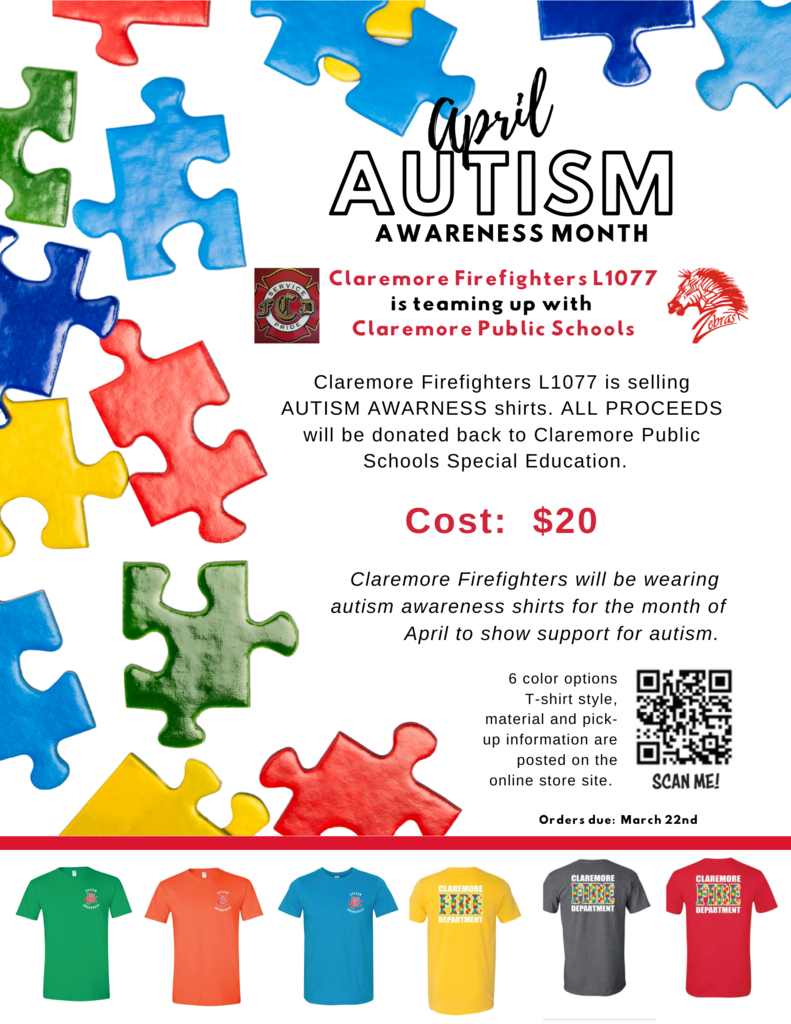 Today is the first entry in our Spring Break #ZebraTravelDiaries for 2023! Valentina R. wore her #CPSZEBRAPRIDE to Texas. Remember, it does not matter how far you go - just wear your Zebra logo and send it to
jbrace@claremore.k12.ok.us
.

It's time for some SOCIAL MEDIA TAKEOVERS. Over the next few weeks, we will have several students, organizations & staff "take over" the CPS social media stories and show you what it's like to be a part of the Zebra Family! MONDAY - BASEBALL AND BEACHES! Claremore baseball manager, Hailey Pickup will take us to Alabama as the Zebra baseball team competes in the annual Gulf Shores tournament. Follow:
https://www.instagram.com/claremore.zebras/
#CPSZEBRAPRIDE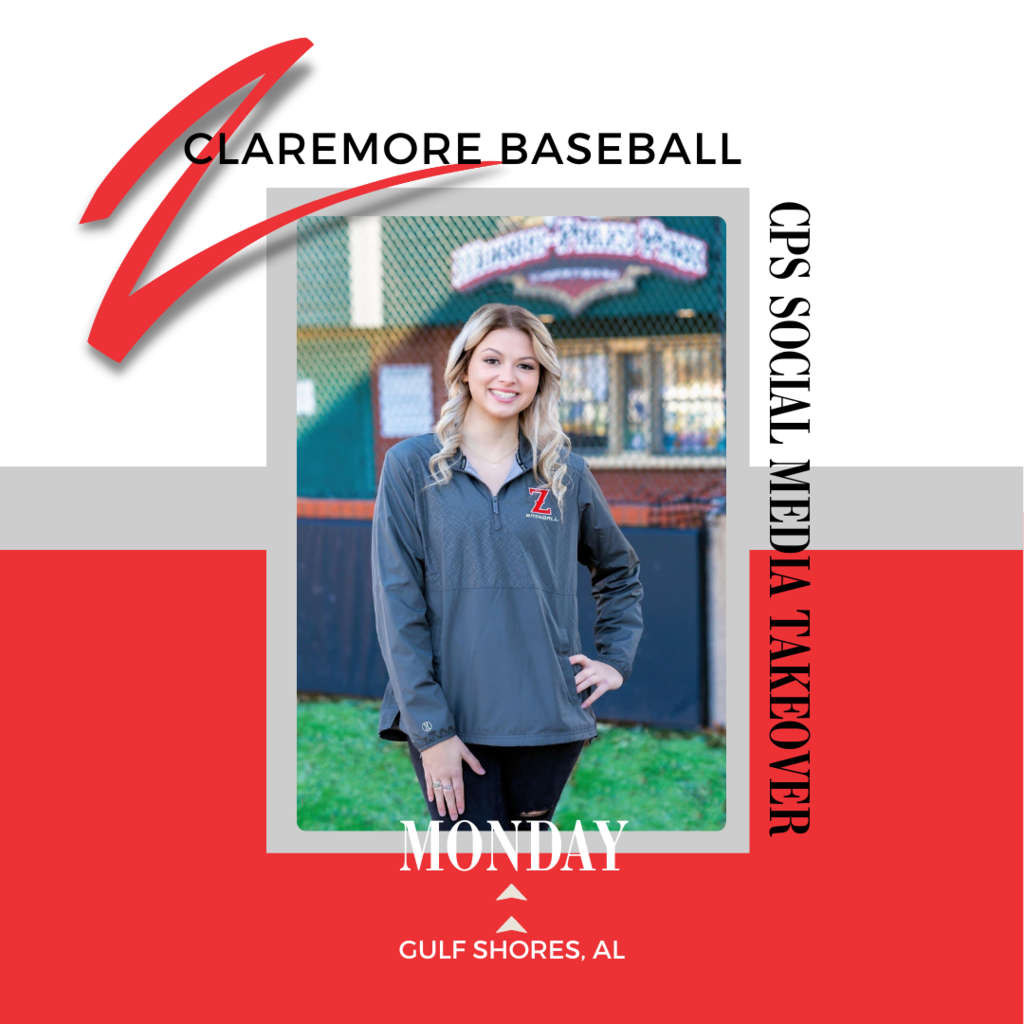 PSA - The Rogers County Health Department (RCHD) will host a Family Fun Day event from 9 a.m. to 1 p.m. on Friday, March 17 at 2664 N. Highway 88 in Claremore. At the second annual ShamRockin' Family Fun Day, families can enjoy outdoor games and activities including bubbles, chalk art, rock painting, yoga, balloons, cornhole, badminton, raffles, giveaways and more. The all-ages event is free and open to the public. "We are excited to bring our ShamRockin' Family Fun Day back to our community again this year," said Chrissy Swift, health educator at the Rogers County Health Department. "We're hoping for beautiful weather so everyone can enjoy the outdoors, but we have a backup plan to move our event indoors to the annex (former DHS building) in case of inclement weather." Free car seat checks and installations will be provided by certified technicians, and a limited number of free car seats will be available. Those interested MUST call to schedule an appointment in advance of the event. For an appointment, call (918) 341-3166. Booths will feature the RCHD's many health programs (Children First, Child Guidance, SoonerStart, WIC and more), as well as partners from the community. For more information, contact the Rogers County Health Department at (918) 341-3166. #CPSZEBRAPRIDE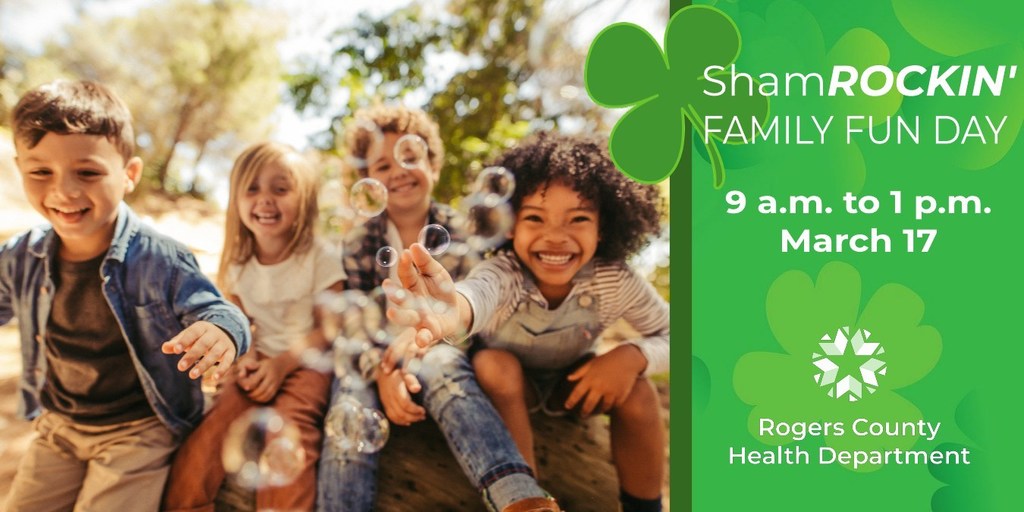 #ZebraTravelDiaries - SPRING BREAK SERIES As you head out on vacations, staycations, day trips, camp, or any other spring break fun, send us your pictures in your ZEBRA GEAR and tell us where you are and we'll share them with our community. You don't have to be going far, you just have to show your #CPSZEBRAPRIDE when you are there. Stay safe, have fun, and email photos to
jbrace@claremore.k12.ok.us
.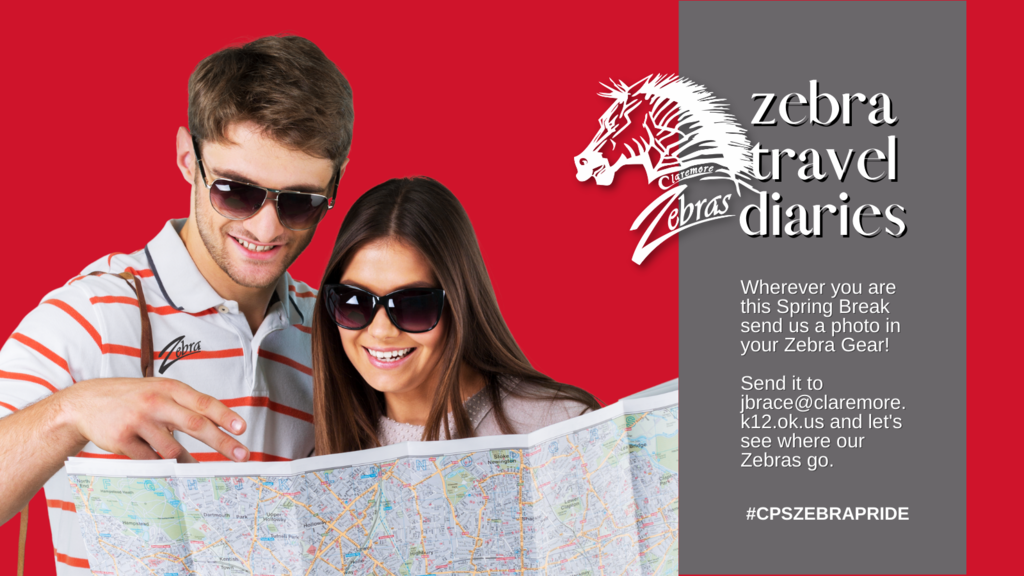 It's time for some SOCIAL MEDIA TAKEOVERS. Over the next few weeks, we will have several students, organizations & staff "take over" the CPS social media stories and show you what it's like to be a part of the Zebra Family! Sunday - Claremore Band will take us to the greatest place on earth (outside of Claremore) DISNEY WORLD as they march along Follow:
https://www.instagram.com/claremore.zebras/
#CPSZEBRAPRIDE

I'm Ready to be A ZEBRA PRE-ENROLLMENT IS OPEN for 2023-2024 PREK - KINDERGARTEN STUDENTS! New PK - New Kindergarten students are those who did NOT attend Claremore Schools in 22-23. Enroll in person and meet the administration, nurses, counselors and other staff members from your school. Get 1:1 help with the enrollment process, ask questions, and experience what it's like to BE A ZEBRA! 📷Oh, and don't forget those Class of 2037 photo ops! We have a photo booth set up. We've set aside a specific day for each elementary school at the Enrollment Center. Read more ▶
https://www.claremore.k12.ok.us/article/1022007.​
#CPSZEBRAPRIDE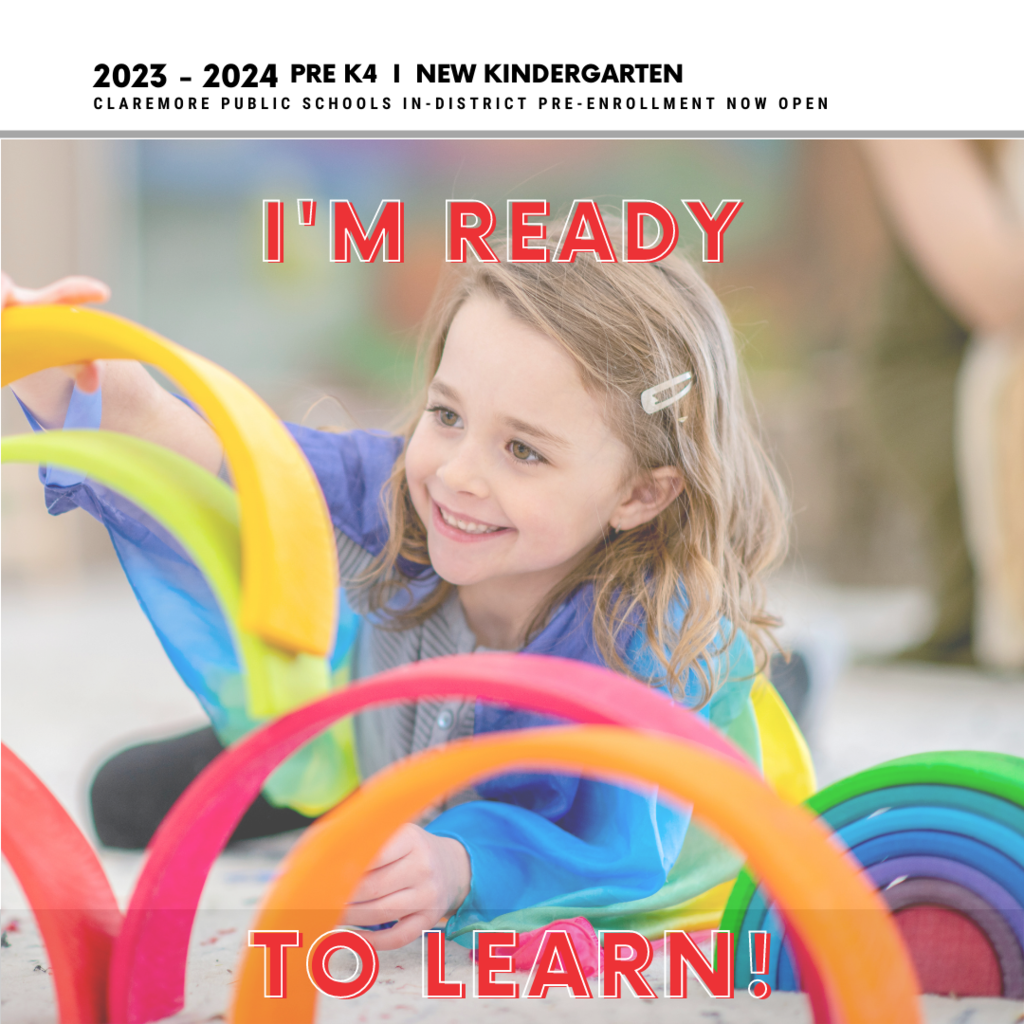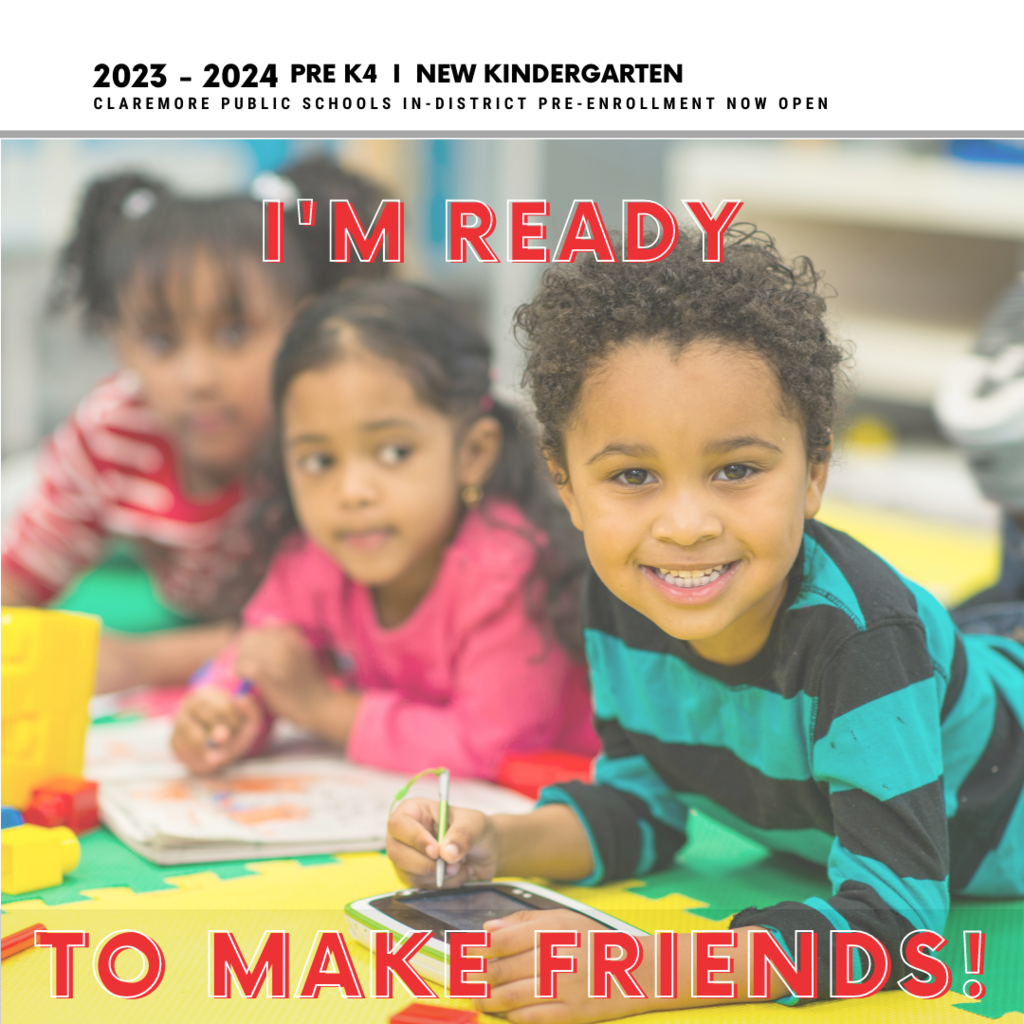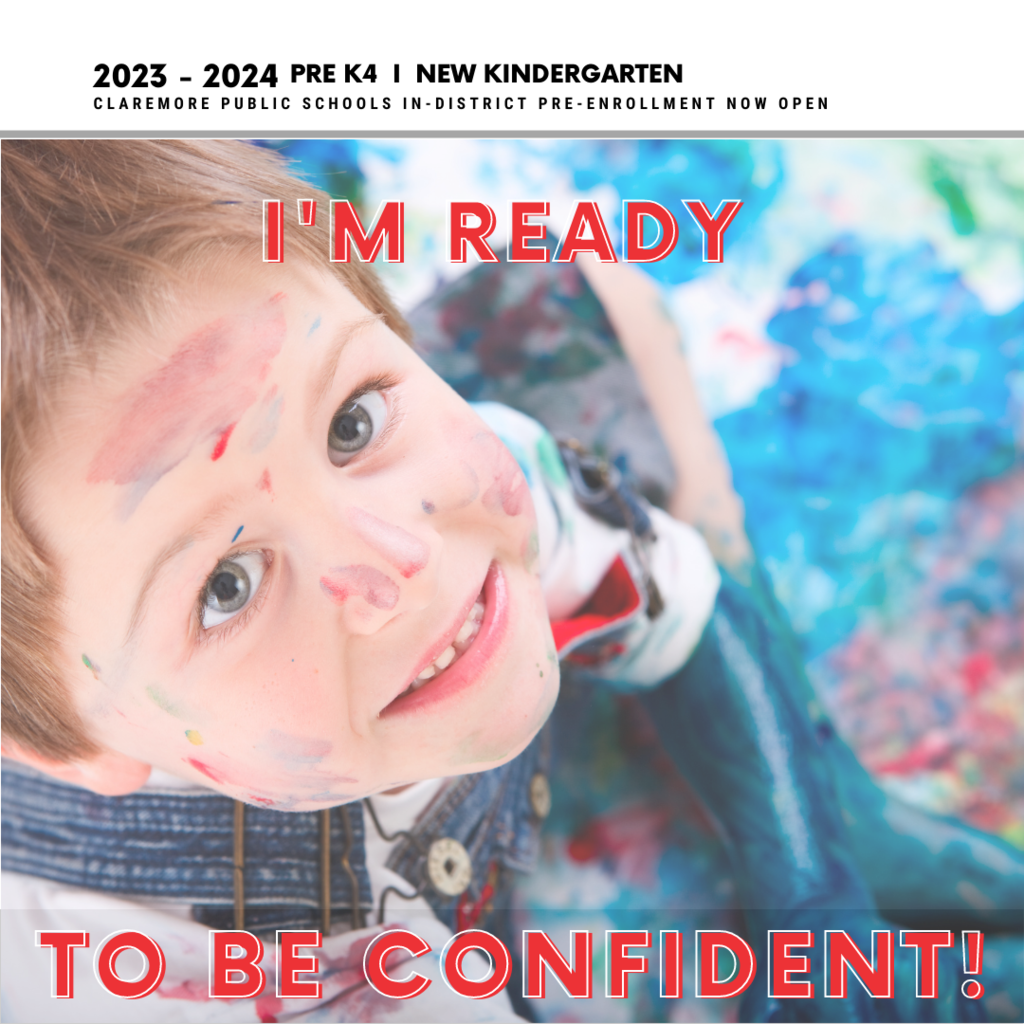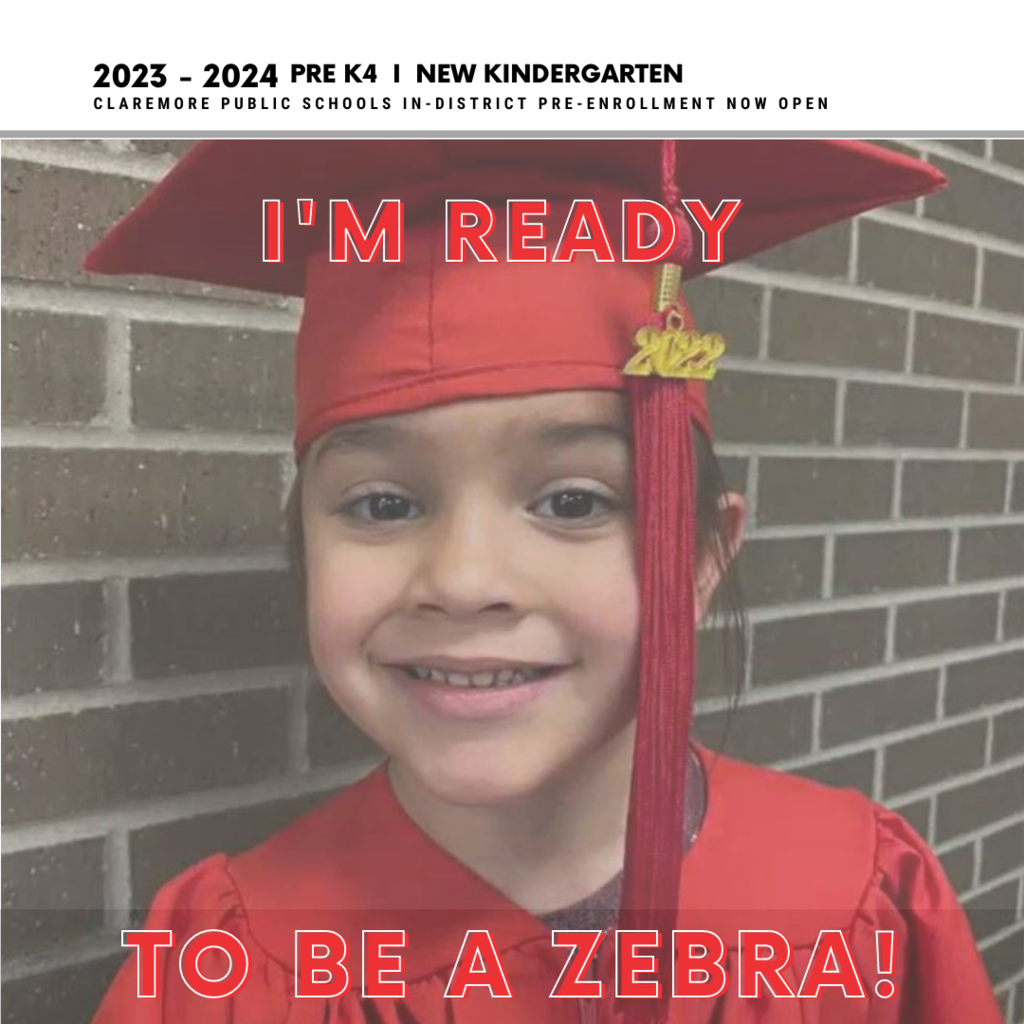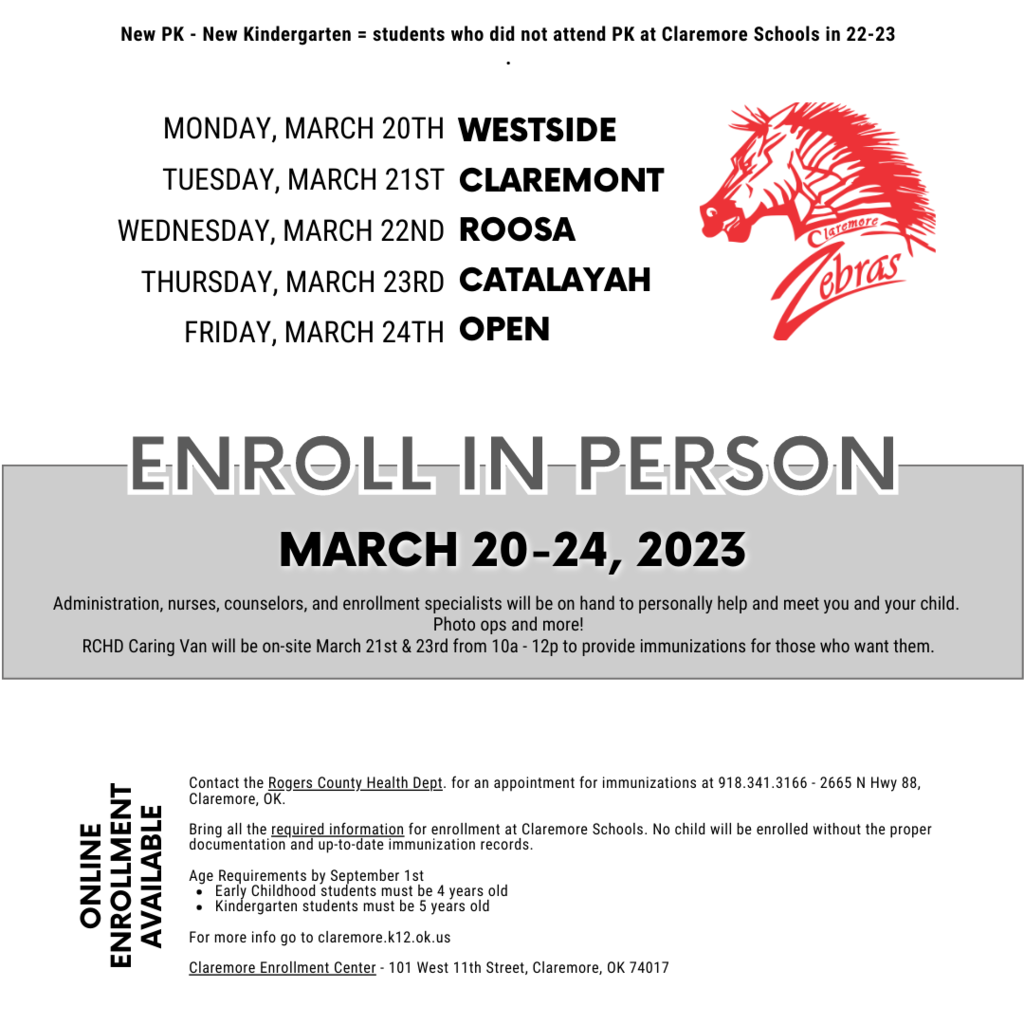 Building a dynasty! The Claremore High School volleyball team visited several schools this week to introduce students to the sport. Players showed off their dance moves at Rise and Shine and then demonstrated some volleyball skills. The high school volleyball team is hosting a camp during Spring Break and one this summer. You can register at the door. Here is what you need to know:
https://5il.co/1pp0i
#CPSZEBRAPRIDE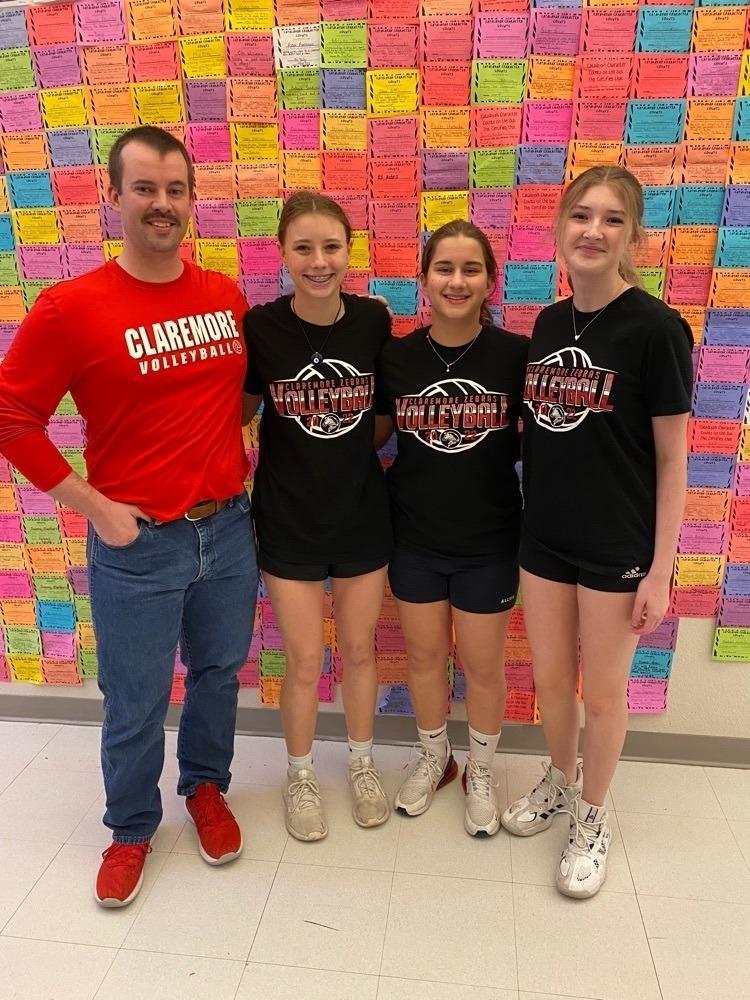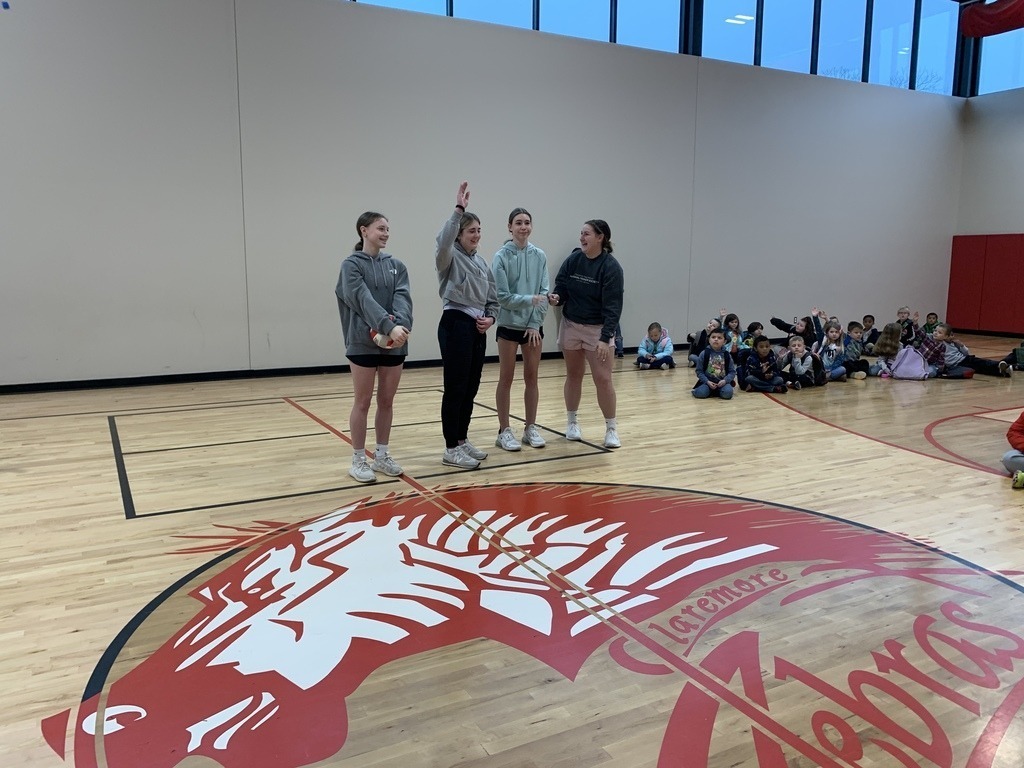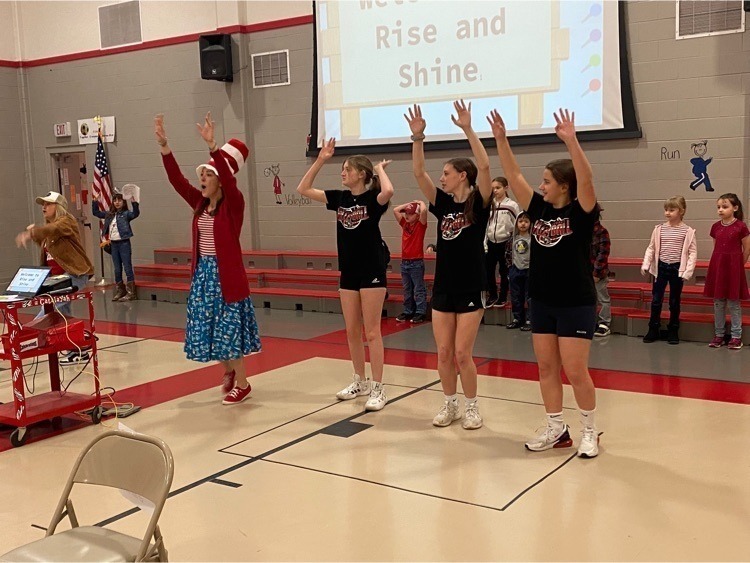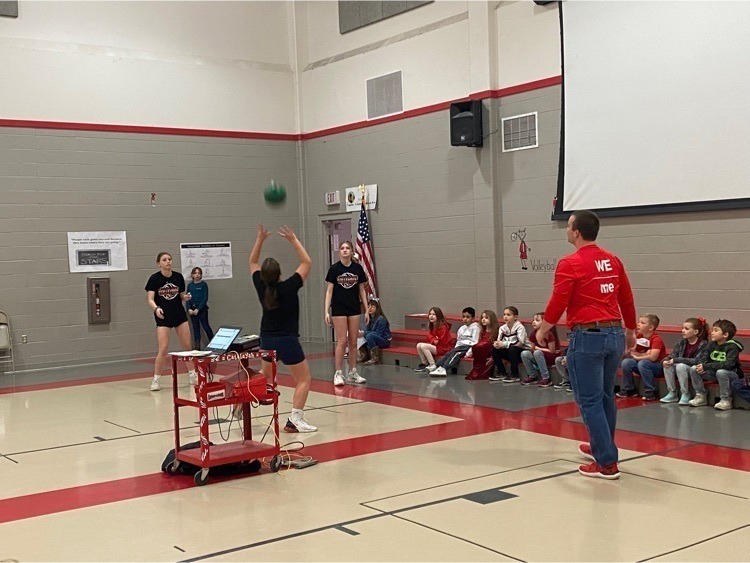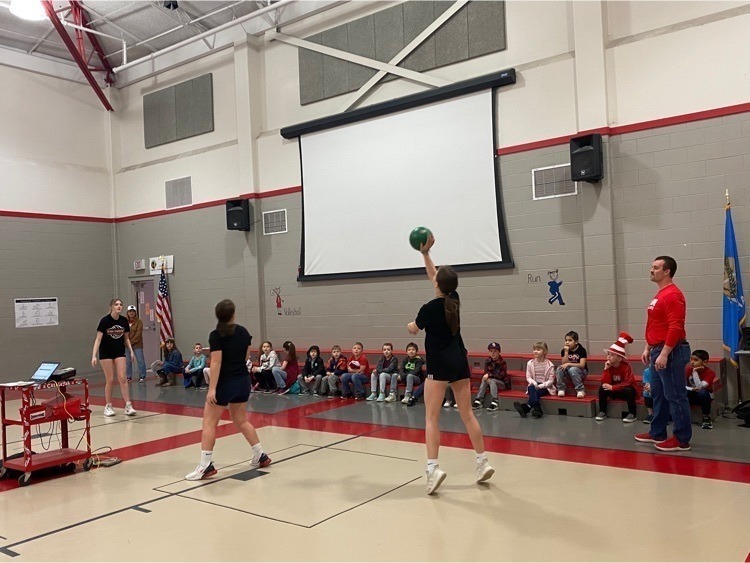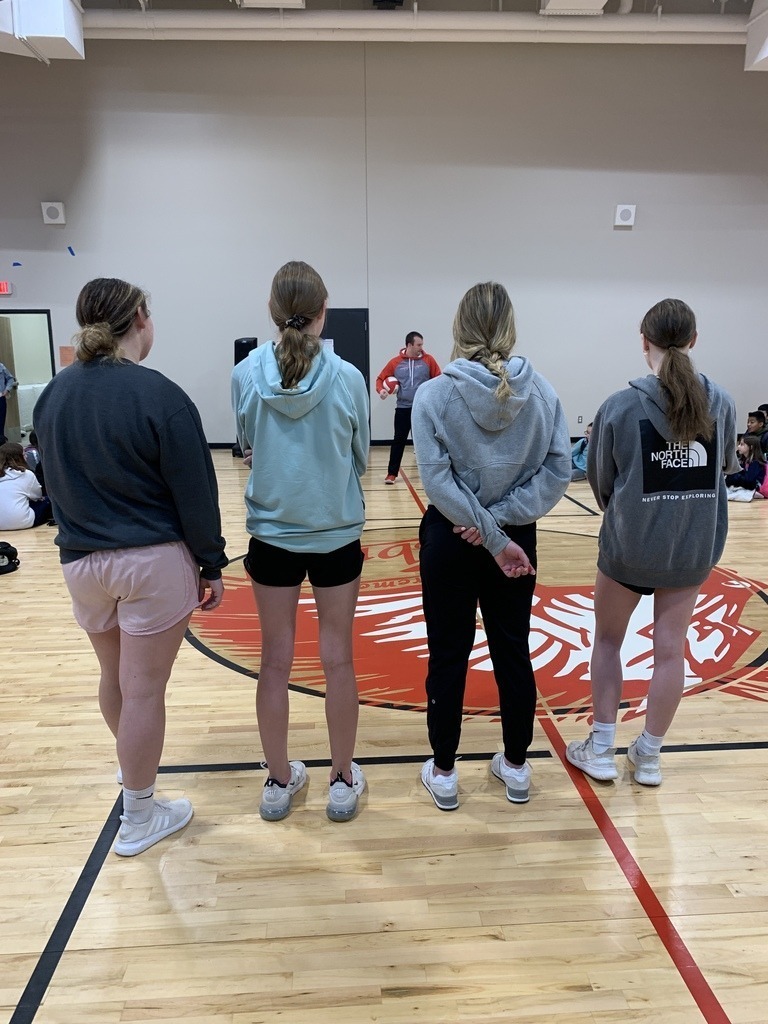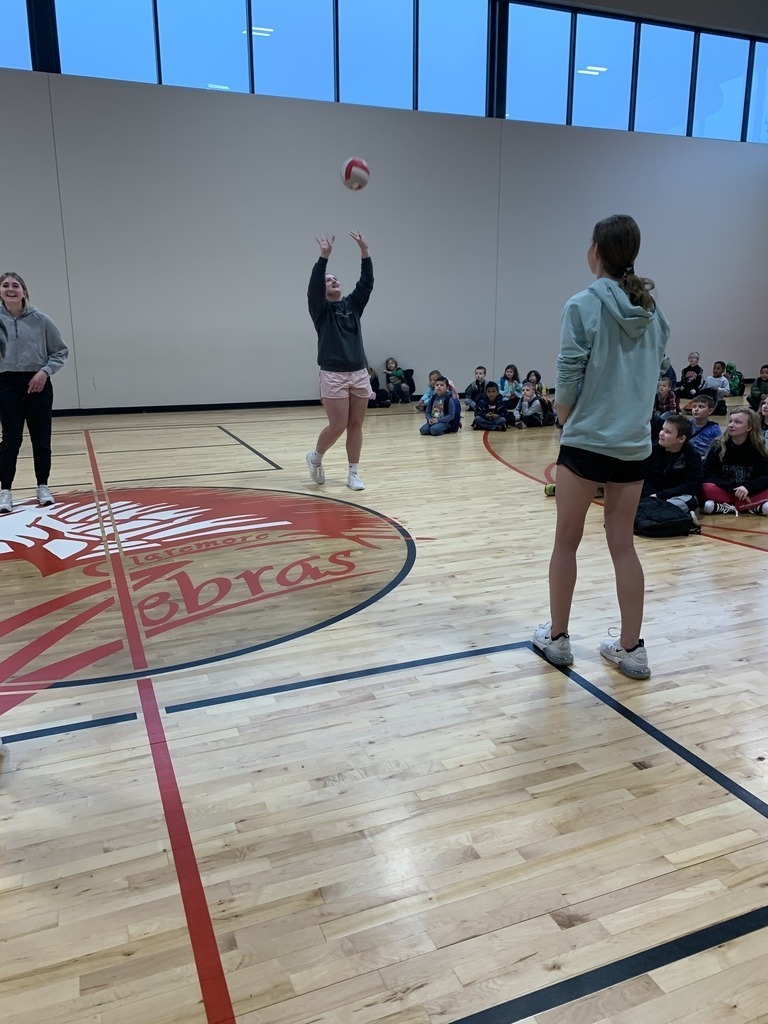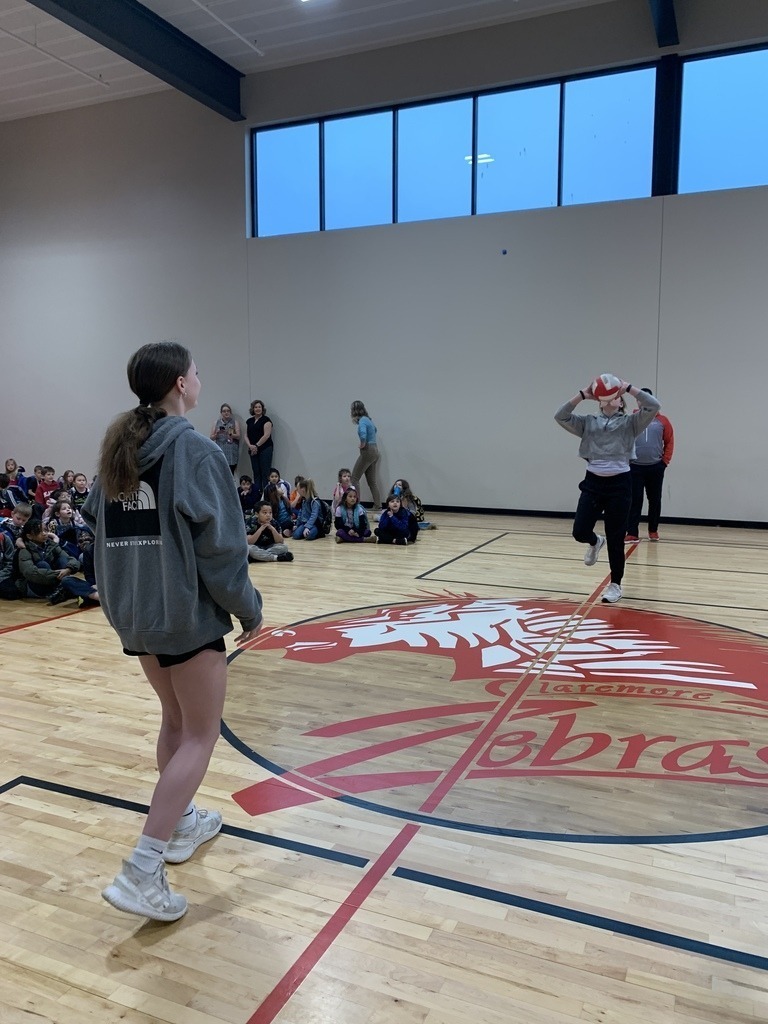 Claremore Robotics took 9 teams to the VEX State Robotics Tournament. At each level, there are only 24 teams allowed to attend from the entire state. We did well just to get here but we also did well at the tournament. Here are our results. HIGH SCHOOL - All 5 teams qualified for the VEX World's Championship in April. 9142A- 7th in Skills and 5th in Qualifications: Jared Young, Kinsey Singer, Ashton Keegan, and Edward Alexander 9142B- 5th in Skills and 4th in Qualifications and were the Tournament champions in finals: Raegen Hoffstetter, Chloe Reedy, Adeline Tripp, and Korben Fortna. 9142C- 4th in skills and 6th in Qualifications and won the Amaze Award: Isaac Reedy, Gannon Riggs, Kenadie Hoffstetter, and Ethan Hayes. 9142D- 6th in skills and 8th in Qualifications and won the Innovate Award: Caden Fox, Gage Brooner, Alex England, and Jacob Wright. 9142W- 1st in skills and set a new state record, placed 2nd in Qualifications, awarded tournament finalist, and won the excellence award: Izzy Schweitzer, Kynden Stone, Alex Moore, and Elizabeth Reedy. JUNIOR HIGH 9142S-16th in Qualifications and won the Create Award: Mady Sharp, Xavier Duncan, and Issac Higgins 9142K-12th in Qualifications and won the Innovate Award: Jaylee Shilling, Kaylee Peters, and Dakota Choate. 9142P-17th in Qualifications: Margret Lee, Ella Ralsten, and Jordan Cutsinger 9142X- 3rd in Qualifications and won the Sportsmanship Award and made it to the semi-finals in the tournament: Ellis Fears, Preston Heide, and Cole Thomas. #CPSZEBRAPRIDE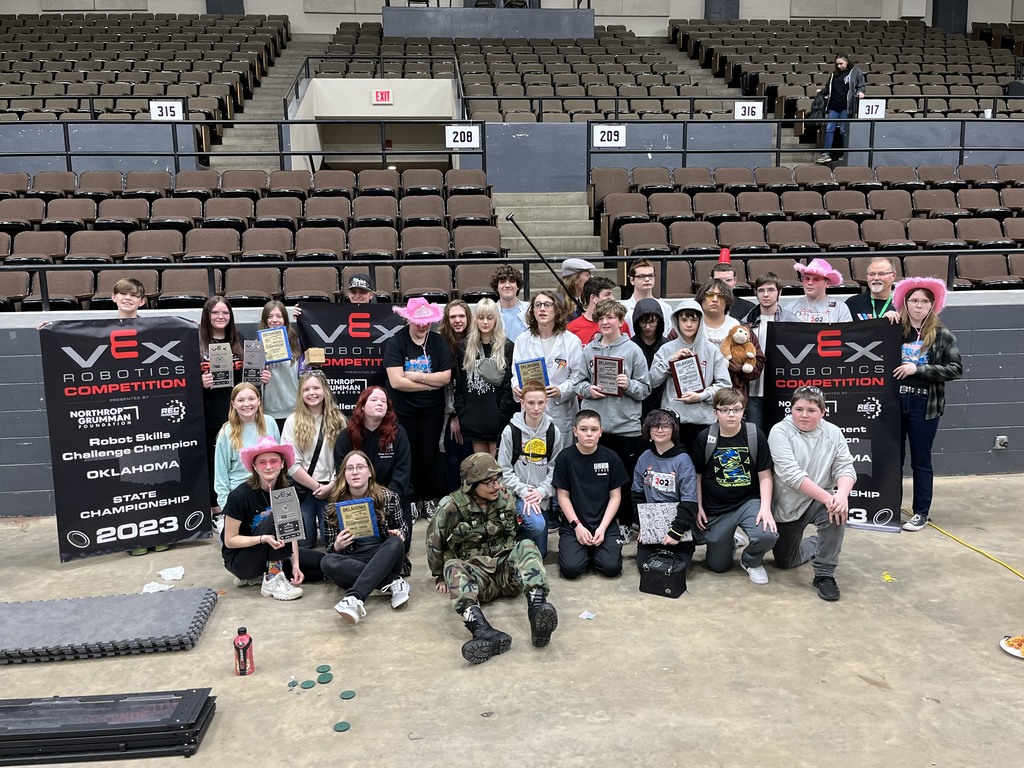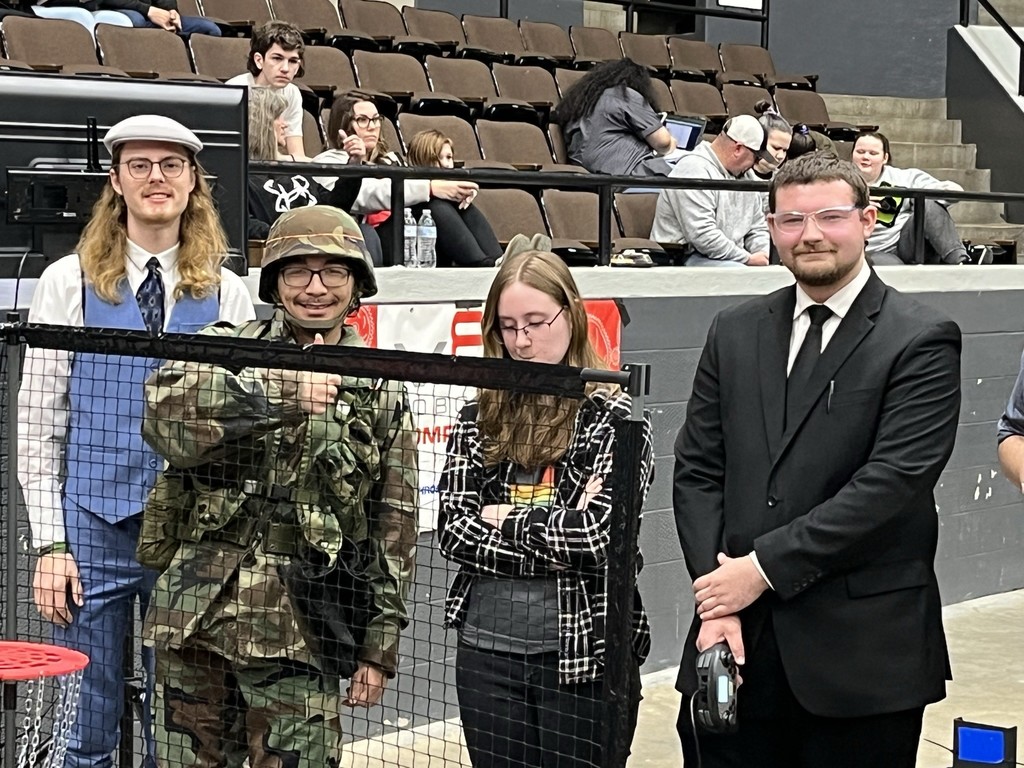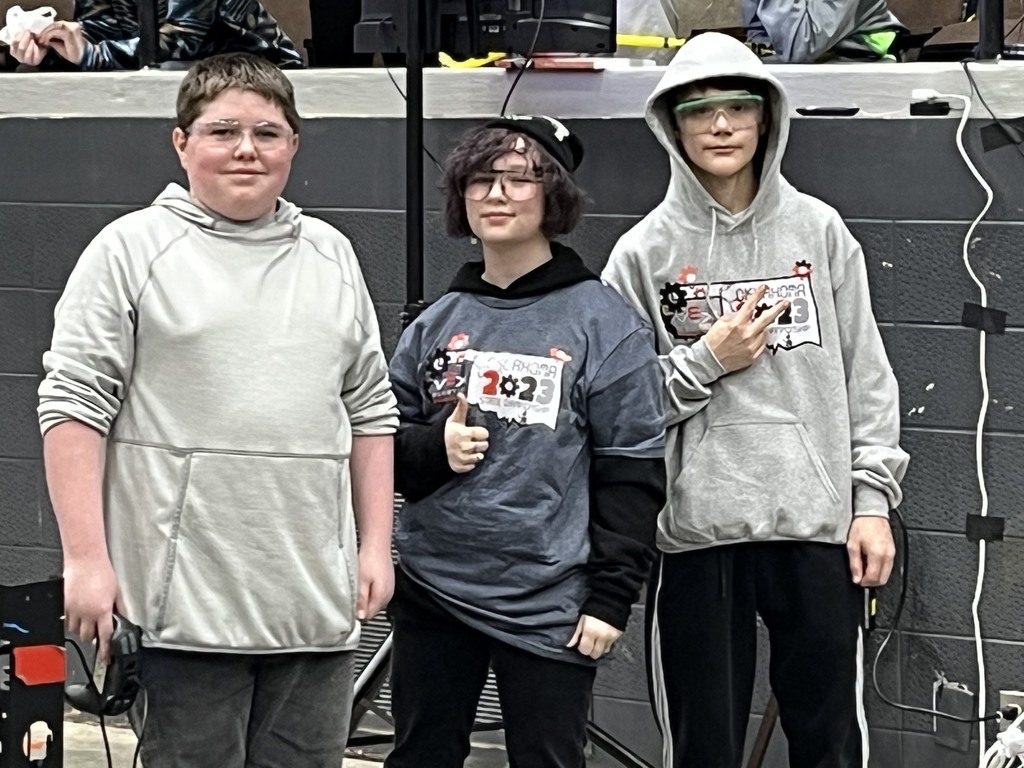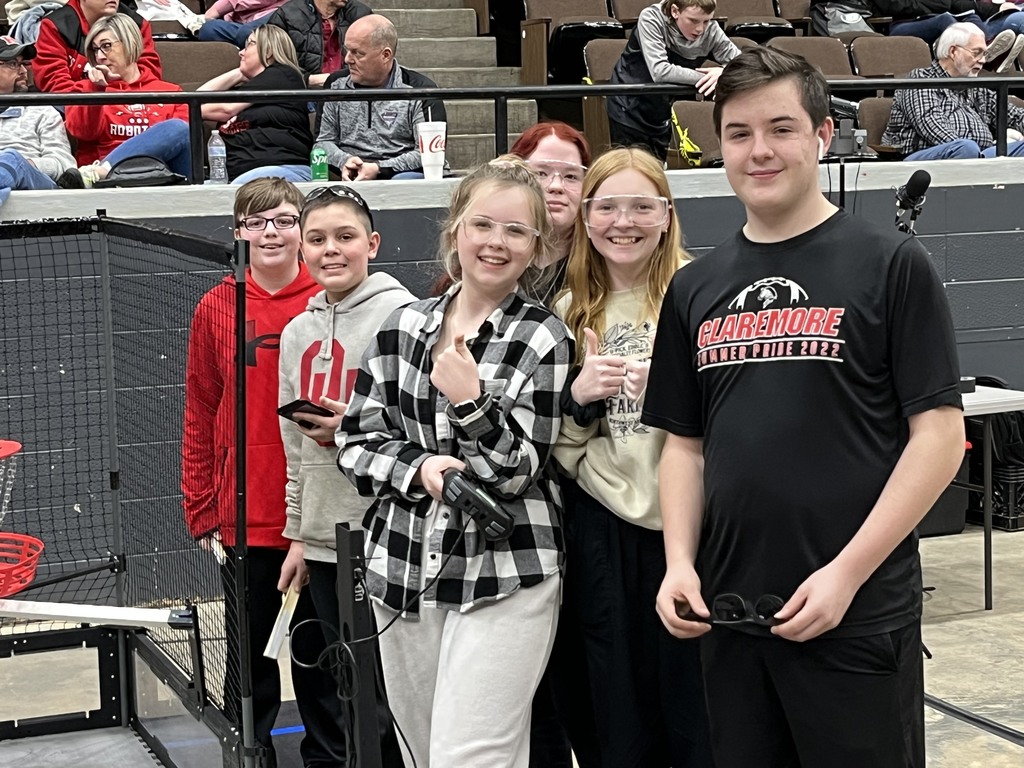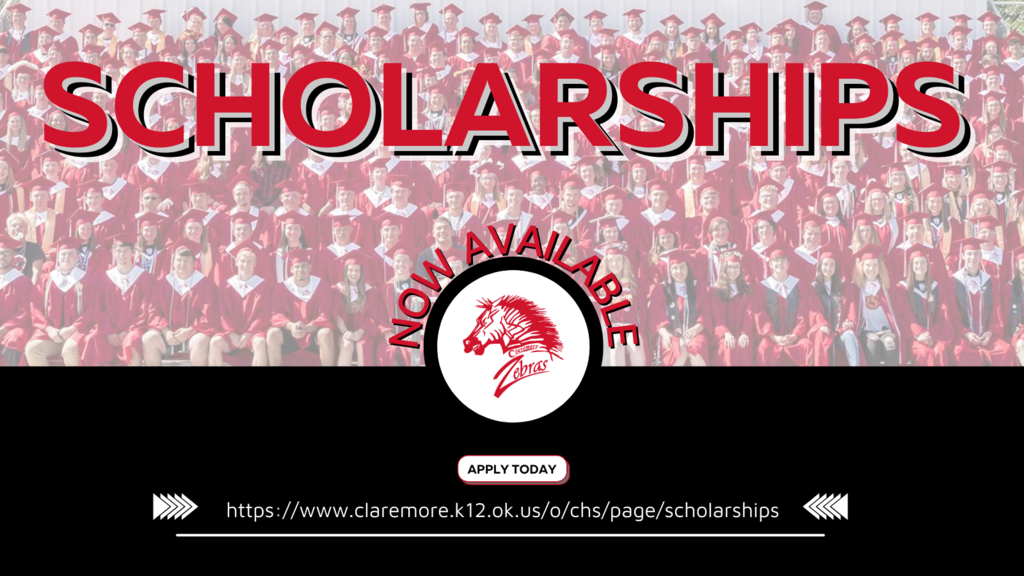 What family-friendly trick would you play if you were a leprechaun for a day? Leprechaun are mischievous so when Lenny came to Claremore to recruit some co-workers he brought some applications and asked that very question 🍀 #CPSZEBRAPRIDE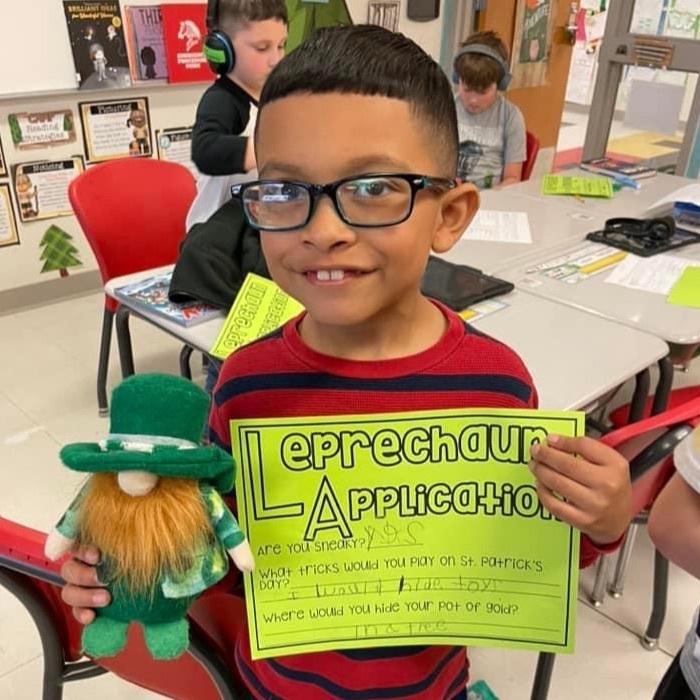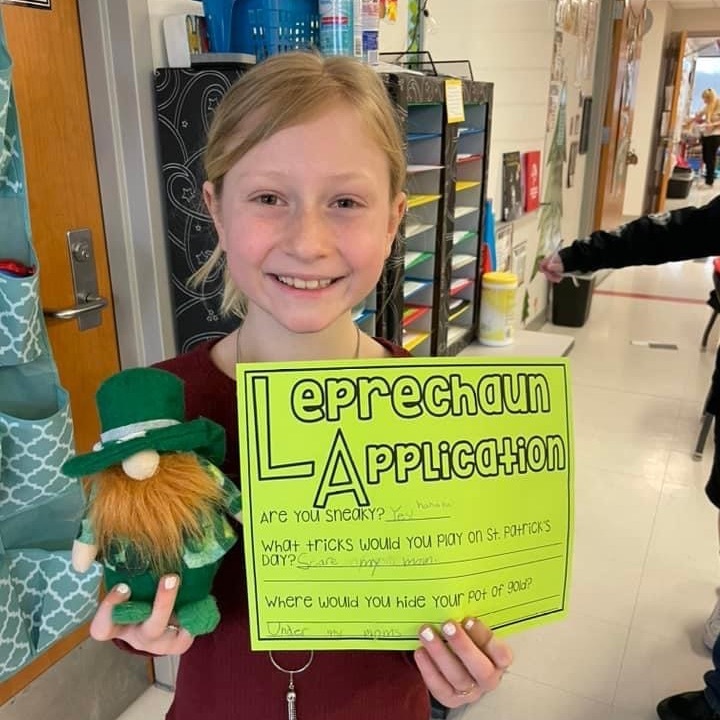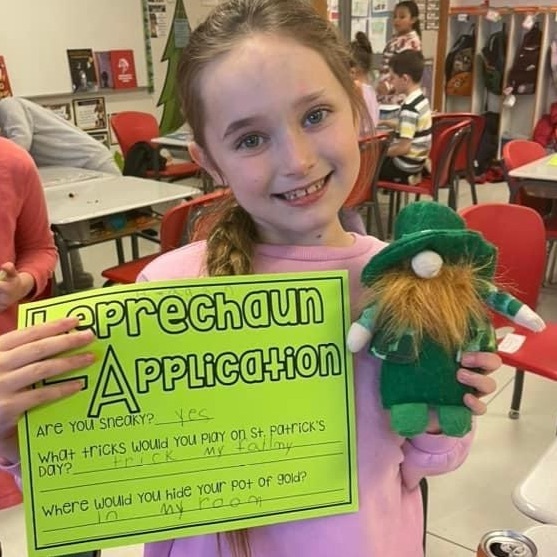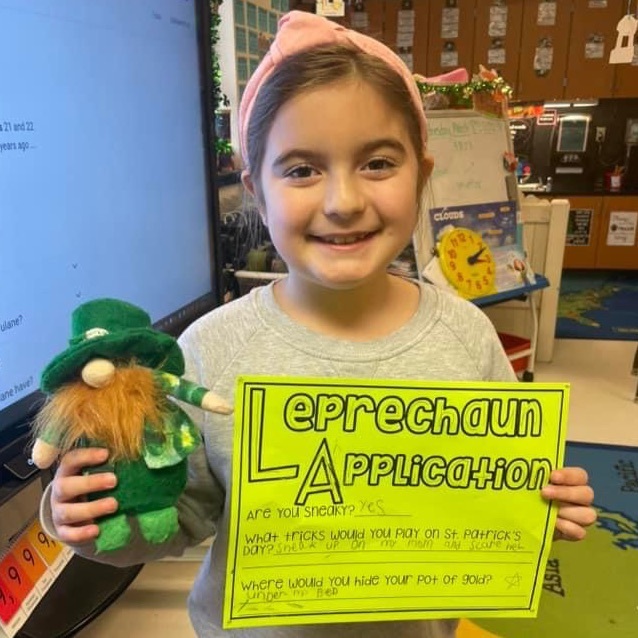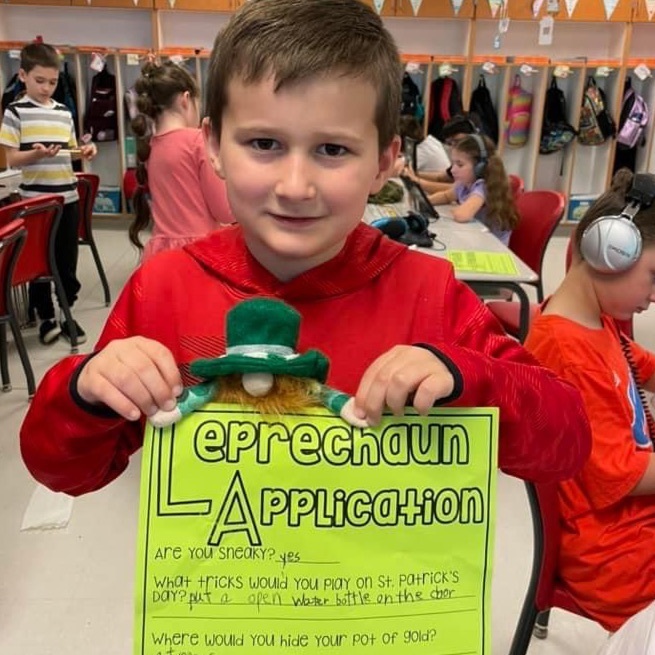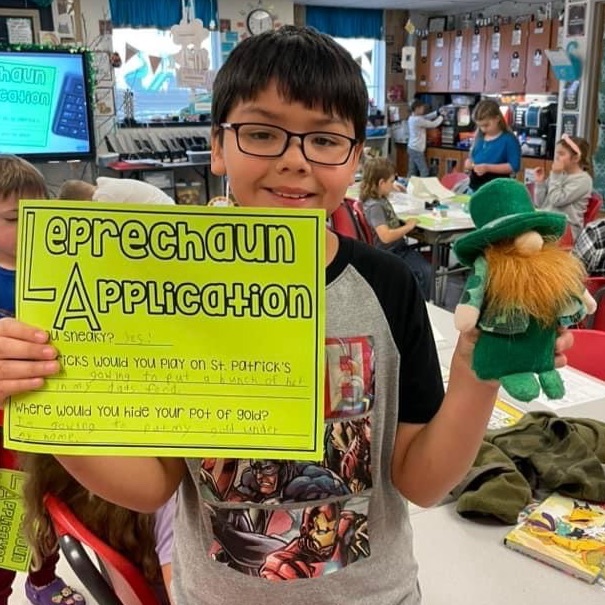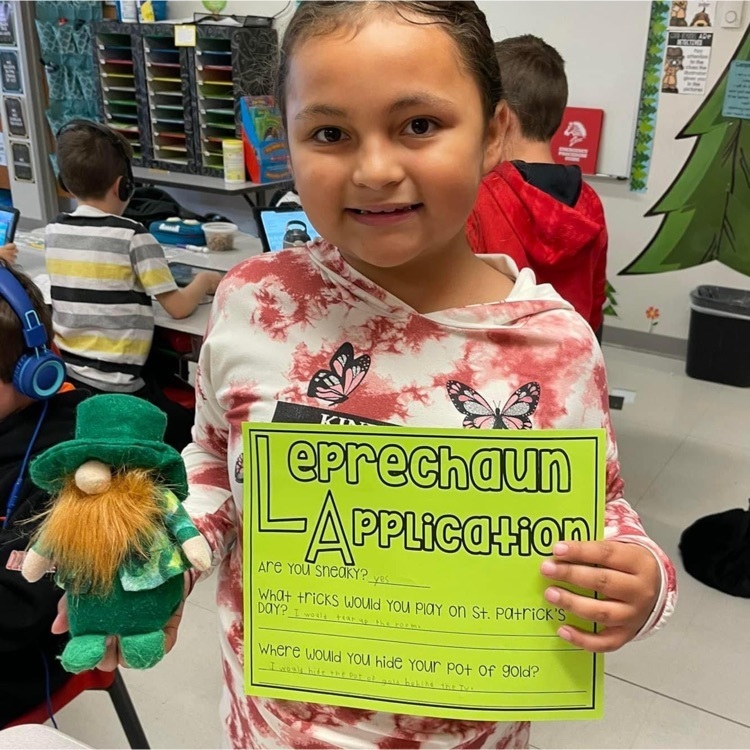 Mrs. Shelby Campbell's 3rd grade WIN group wrote persuasive letters to Mrs. Hinds & Mrs. Ratcliff making requests to improve Westside - one big request from the kids was soccer nets for our goals. 🥅🦓⚽️ We reached out to Coach Derek Larkin and the RSU Men's Soccer team. They generously donated and installed soccer nets for our playground goals!! ❤️⚽️💙 The RSU soccer team then came to Westside, met our 3rd grade persuasive letter writers and ✍🏽signed autographs. What an incredible gift, Westside is so grateful for RSU Hillcats!! ❤️🦓⚽️💙 #CPSZEBRAPRIDE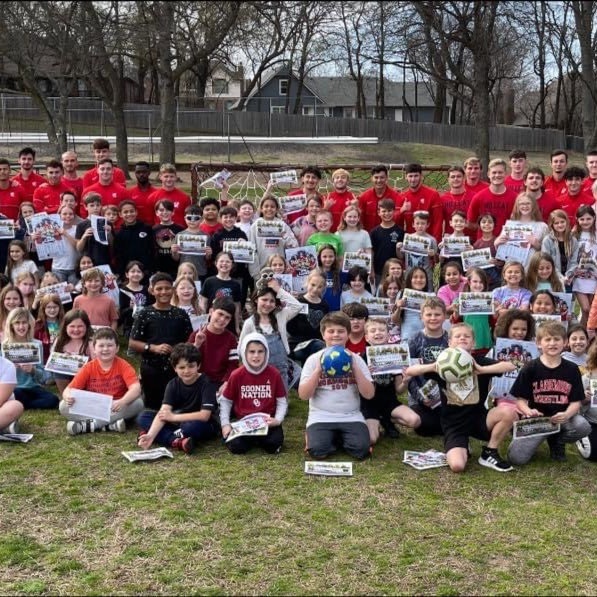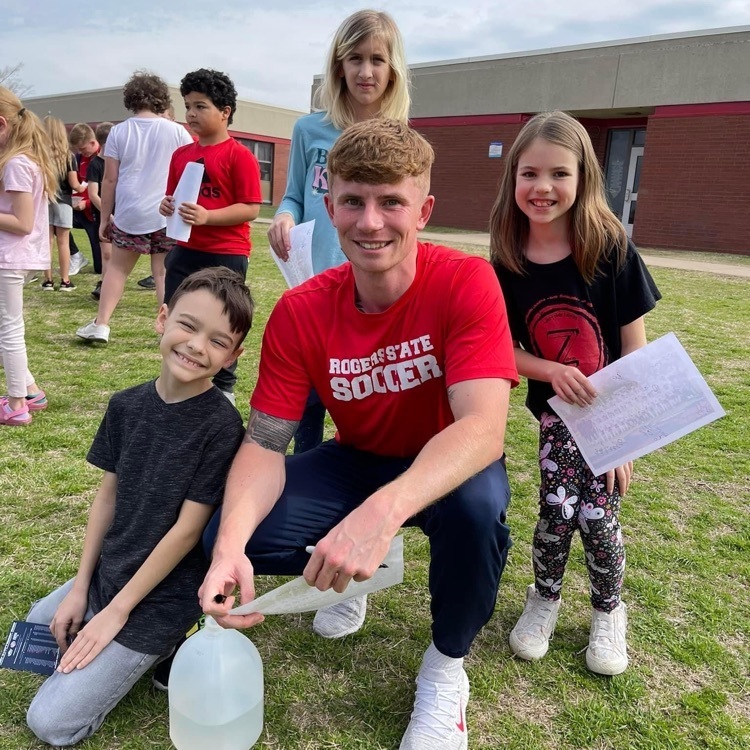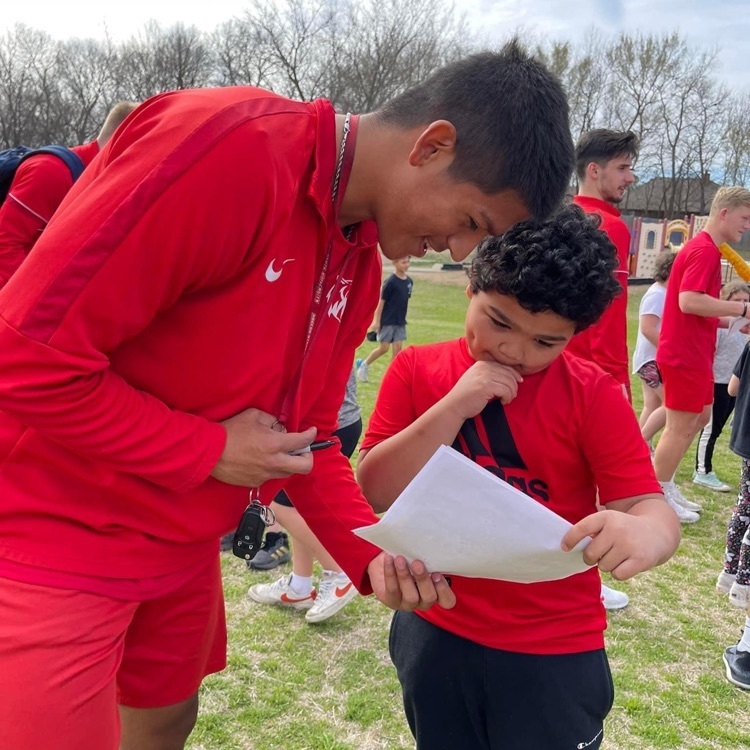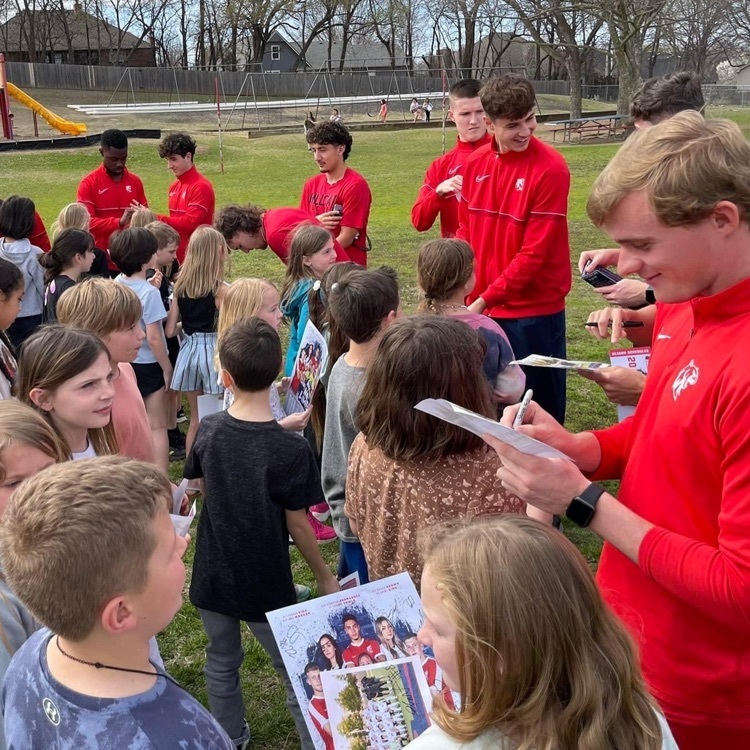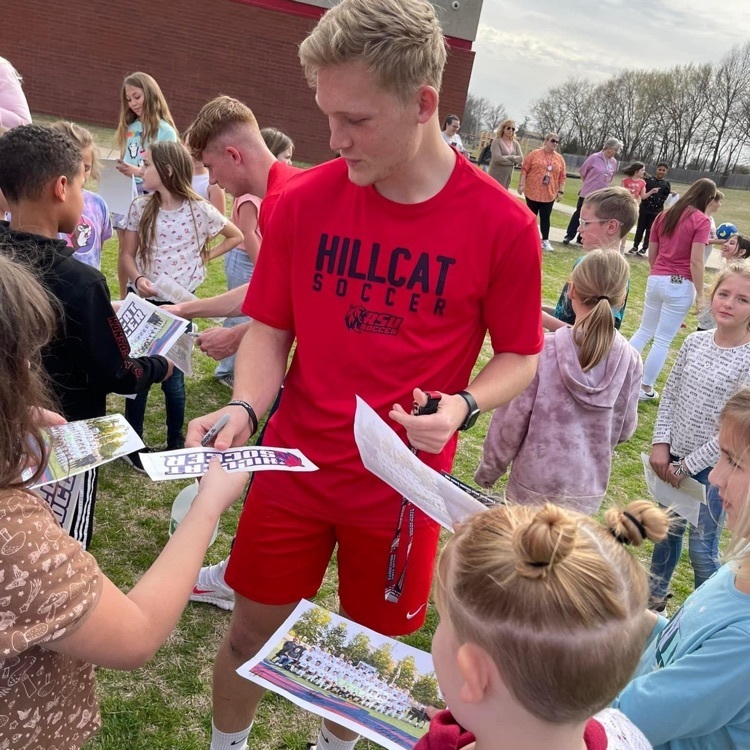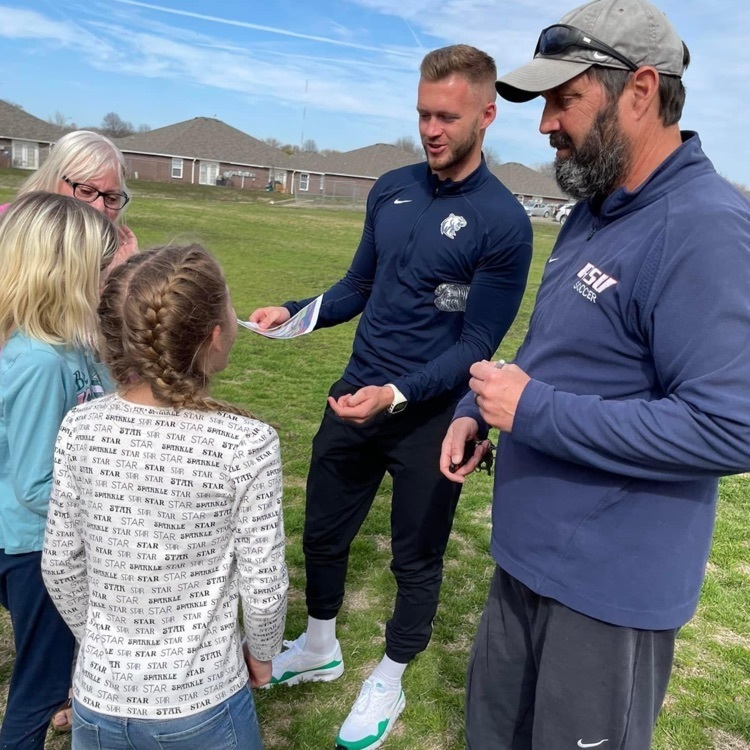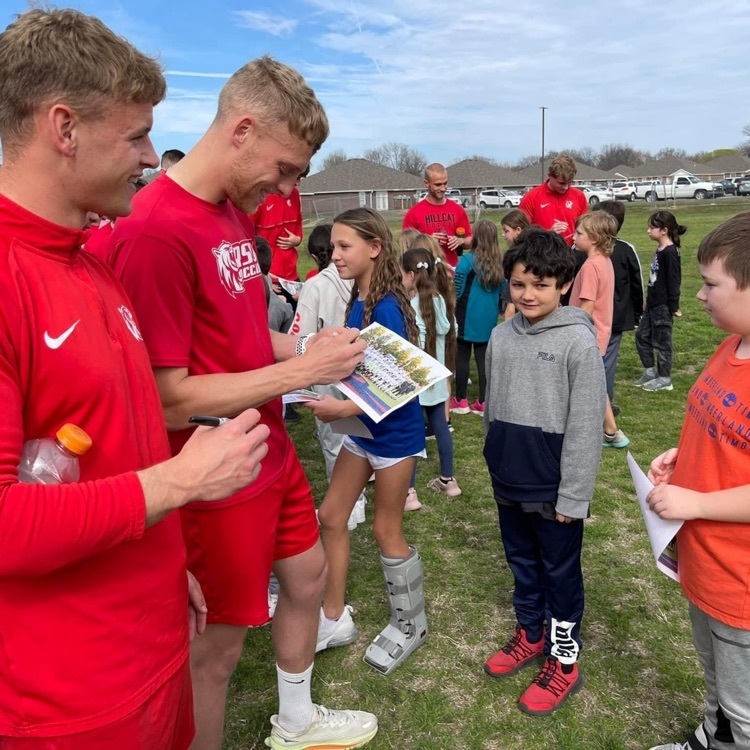 Boys golf team started the season off finishing Second place as a team. The boys had a team score of 340. First place had a score of 339. ⛳️🦓 Jack Williams tied for first place individually and ended up taking second after a playoff hole Blaine Bunney, Tripp Jackson, Jack Williams, Gage Hall, Alex Countryman #CPSZEBRAPRIDE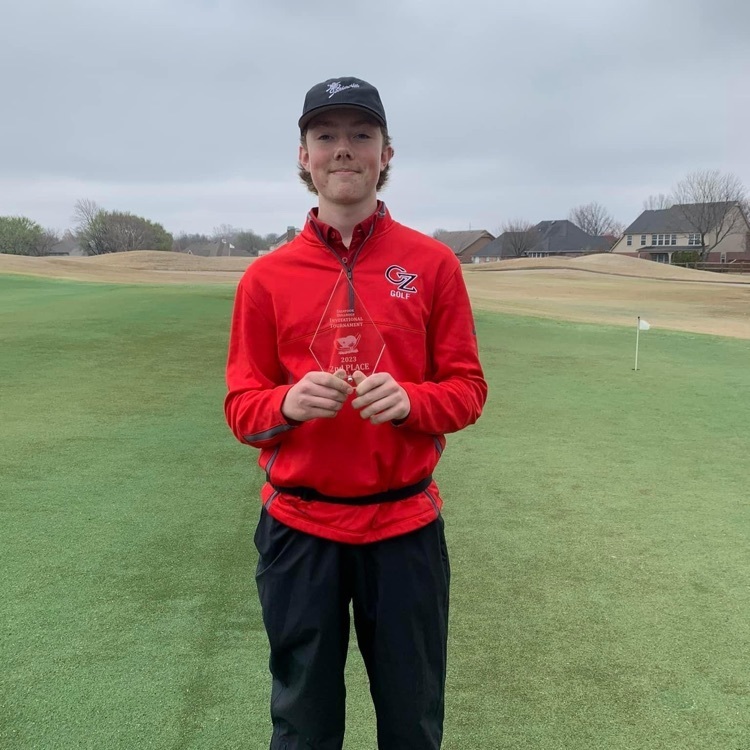 👨‍🍳Look out, Gordon Ramsay... Landon Wheat has been named the winner of the CPS Sudexo Future Chef Competition! Landon (1st grader)represented Claremont with a recipe for cheesy cauliflower tots with zesty yogurt dip. Landon will represent CPS at the regional competition, next. #CPSZEBRAPRIDE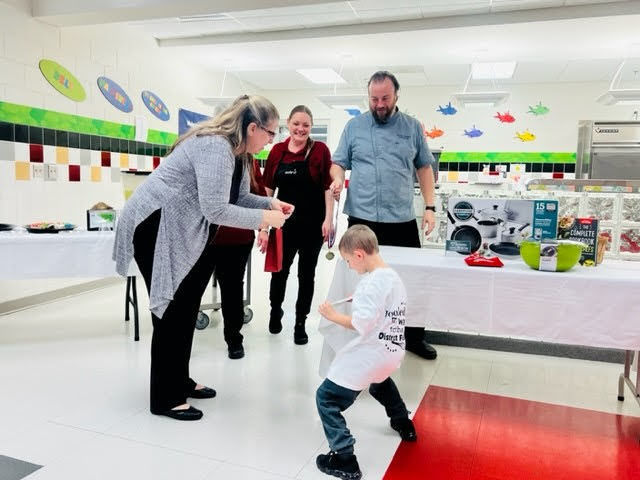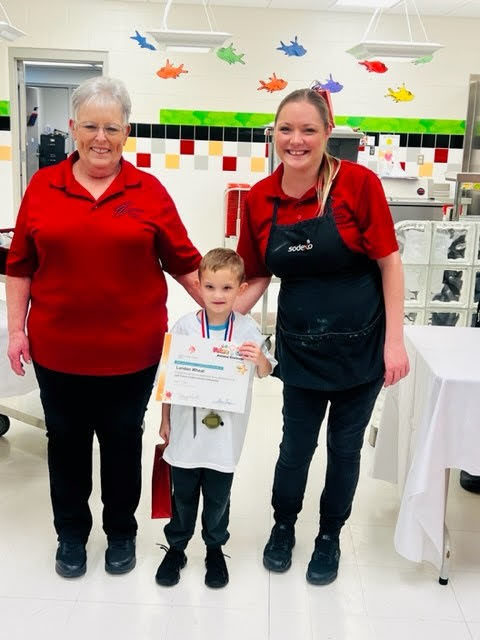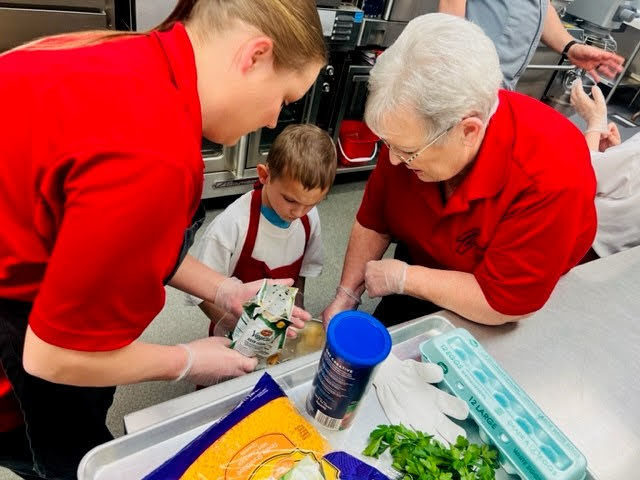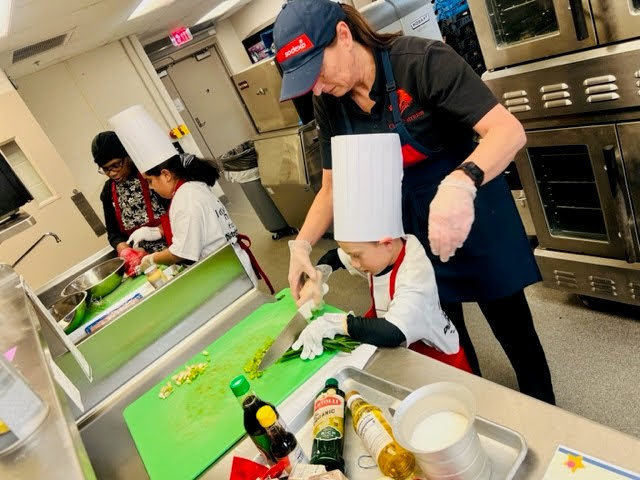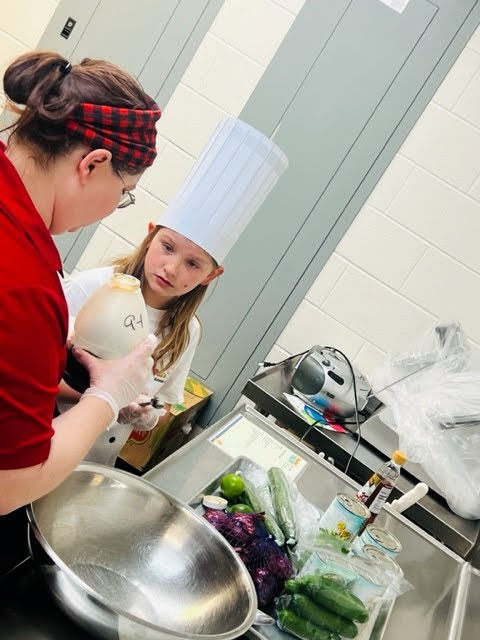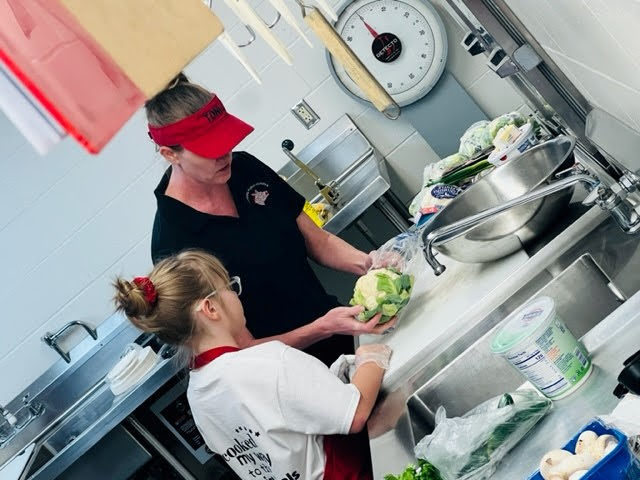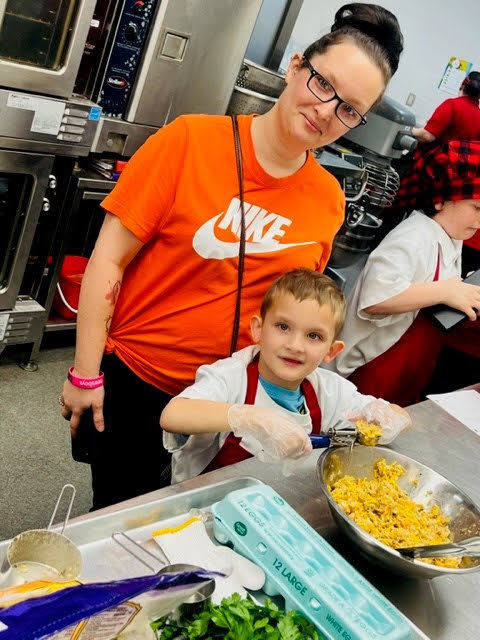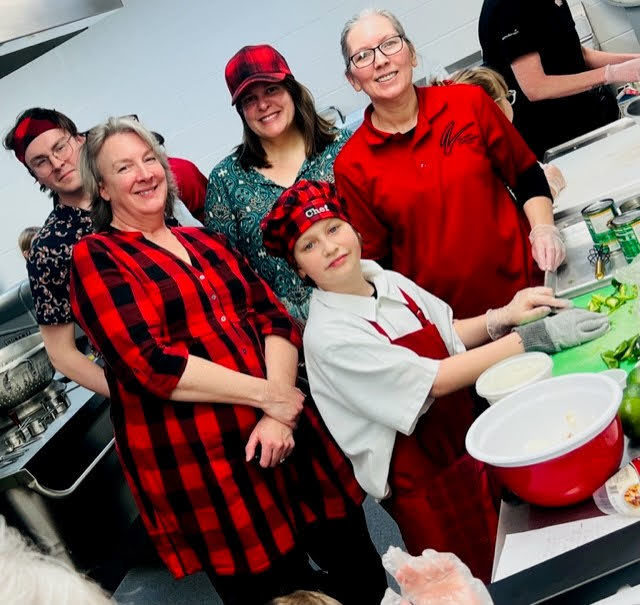 Teaching these skills increases students' independence, improves social skills, creates greater self-esteem and improves the quality of life. Students in Mrs. Schaub's class continue to learn life skills including grocery shopping, one of their favorite activities, and office skills (classroom jobs). #CPSZEBRAPRIDE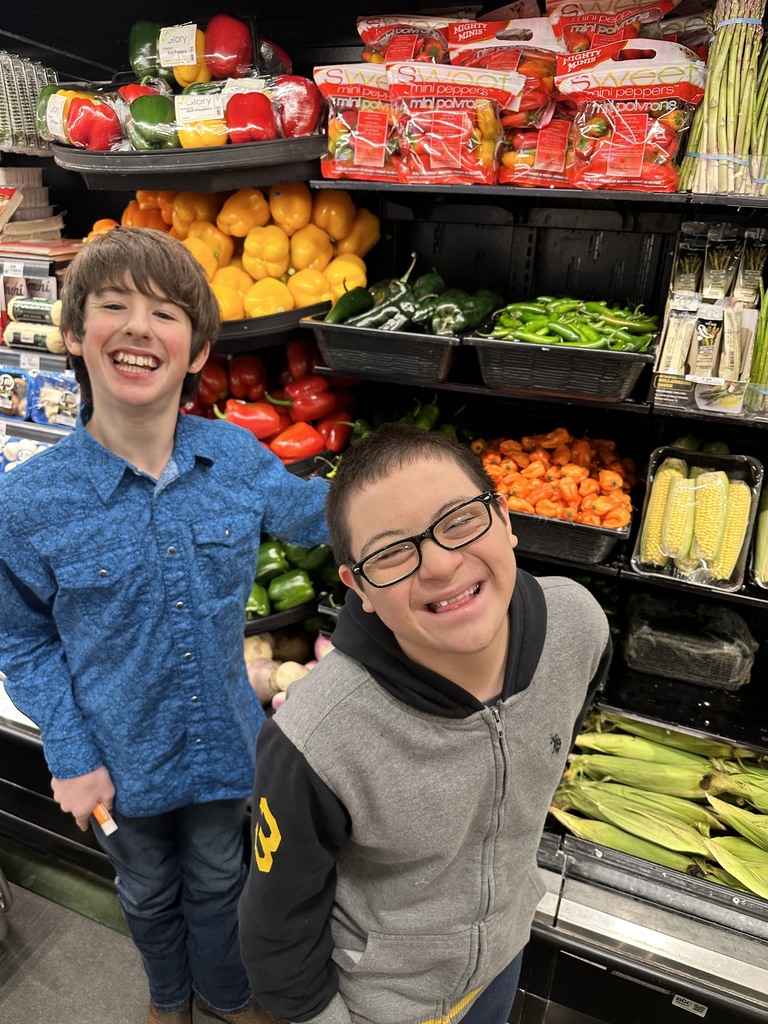 Yesterday was International Women's Day and Catalayah celebrated several amazing women in their school!❤️🖤❤️ Each student chose an amazing woman that has made a difference in their life. Then they wrote them a nice note and gave them a sweet treat! THIS IS OUR WHY!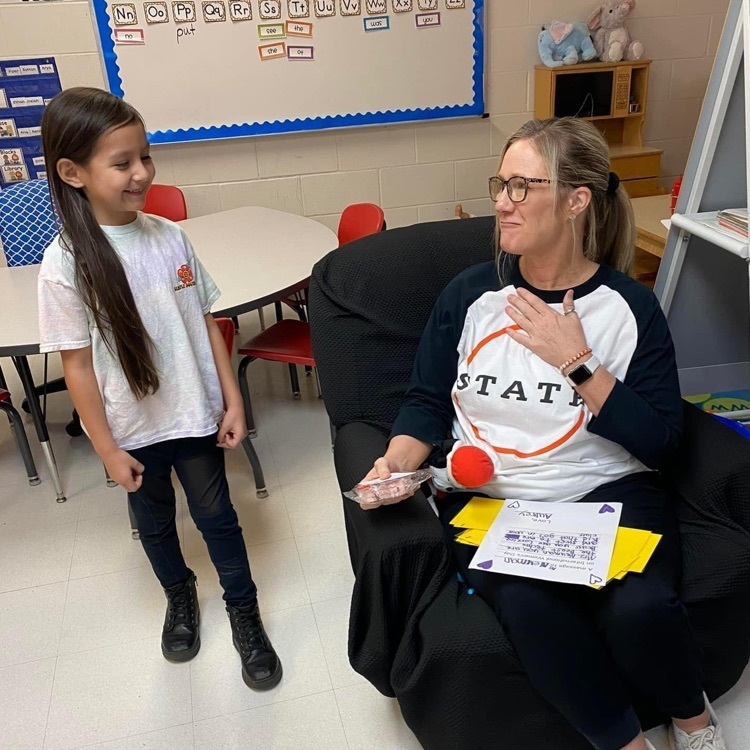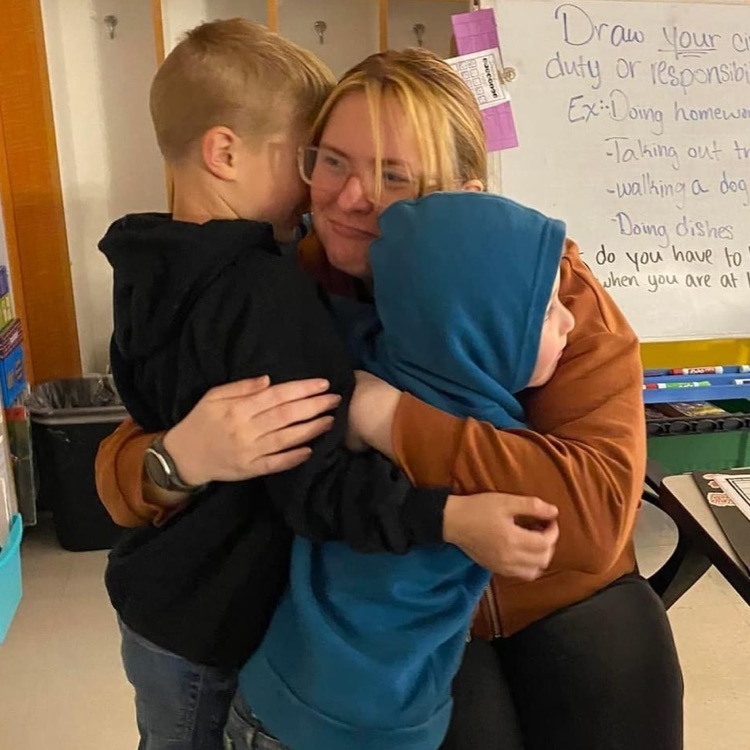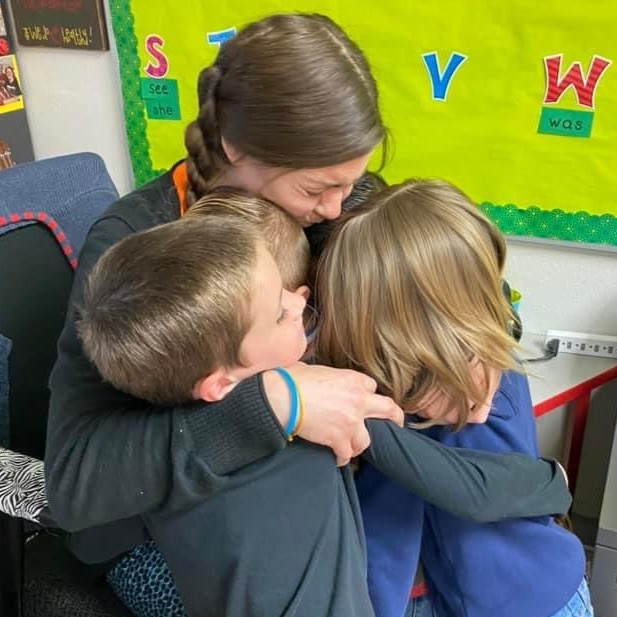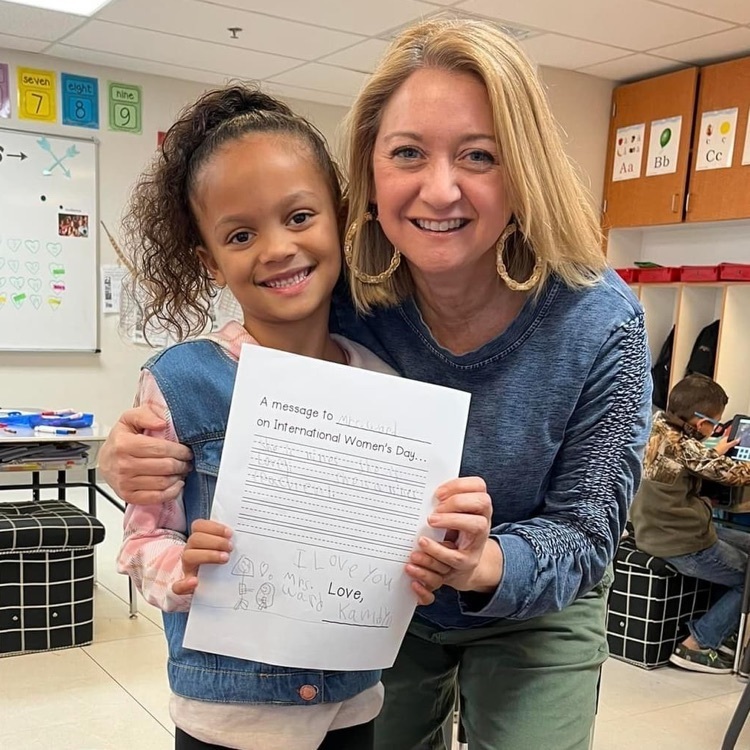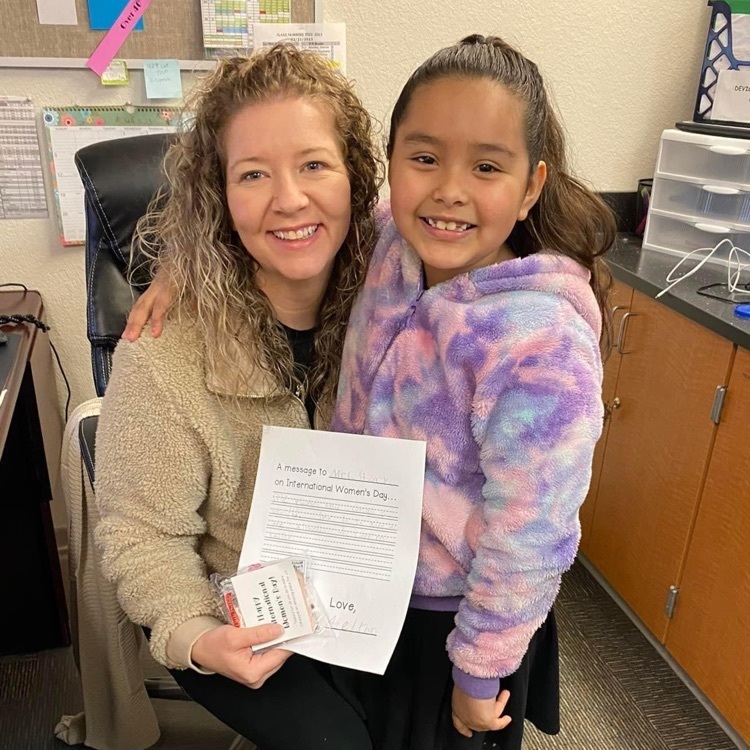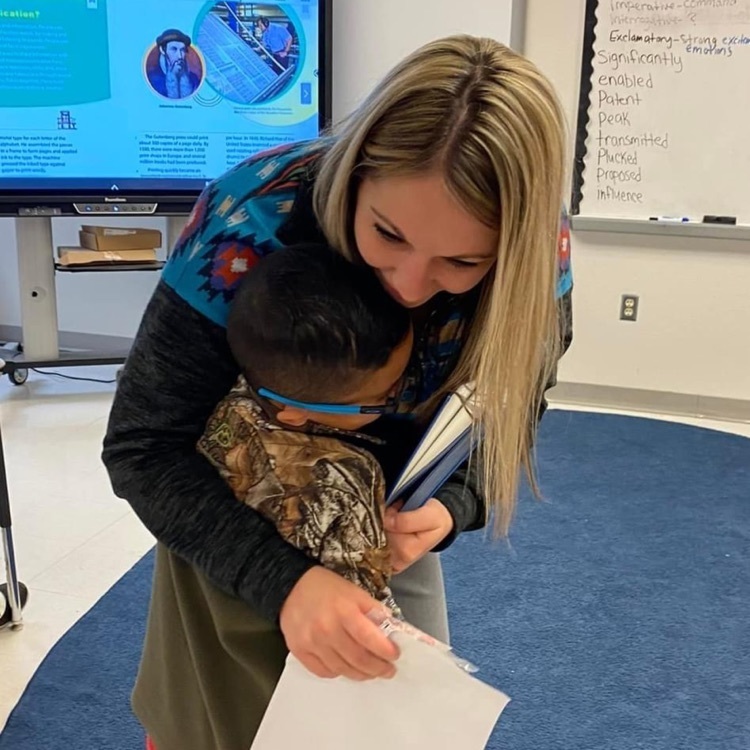 🎼Several CHS band members were able to attend the The Count Basie concert in Stillwater. #CPSZEBRAPRIDE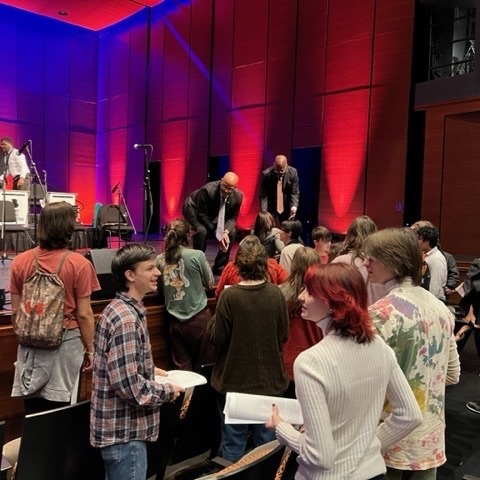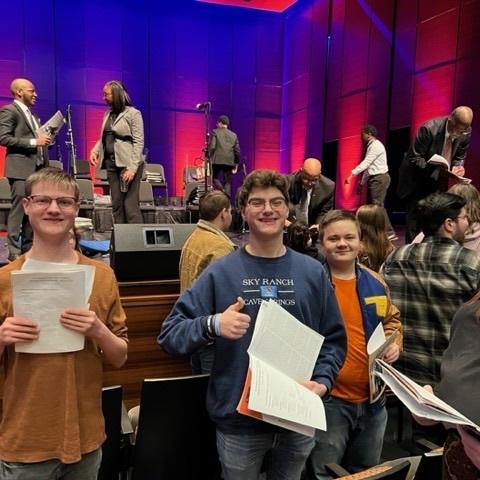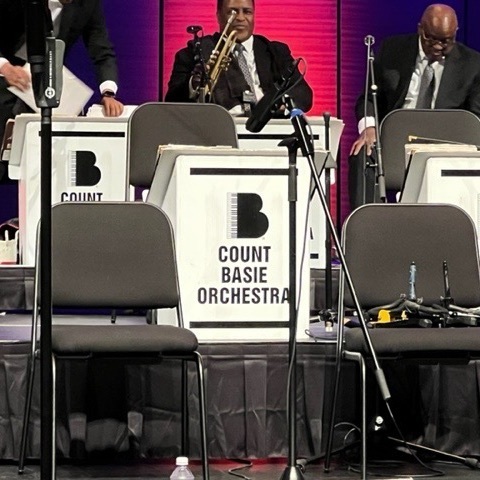 How do you beat an Oreo? March 6th was National Oreo Cookie Day and Mrs. Ward's class celebrated by eating Oreos and writing about it! They used the transition words first, then, and last to describe how they like to eat an Oreo! #CPSZEBRAPRIDE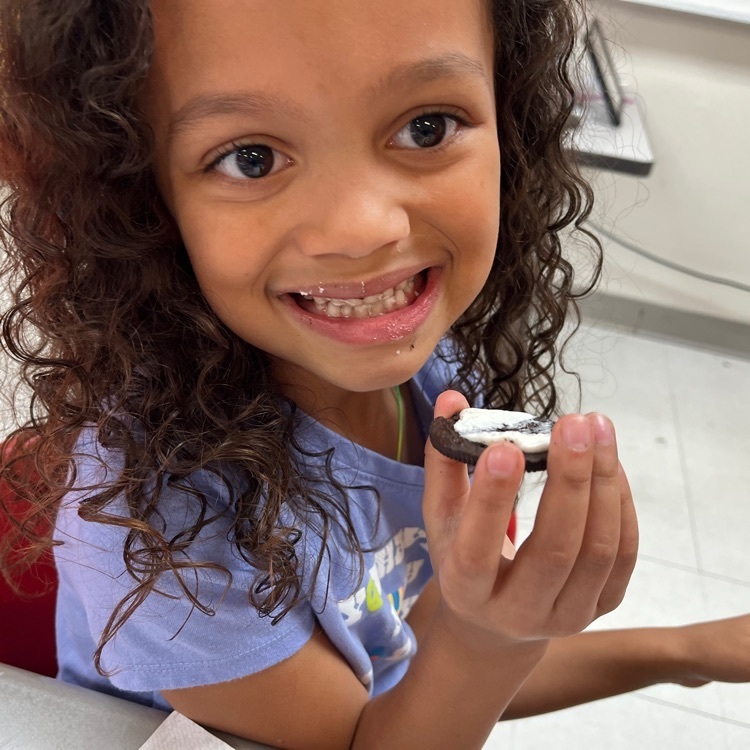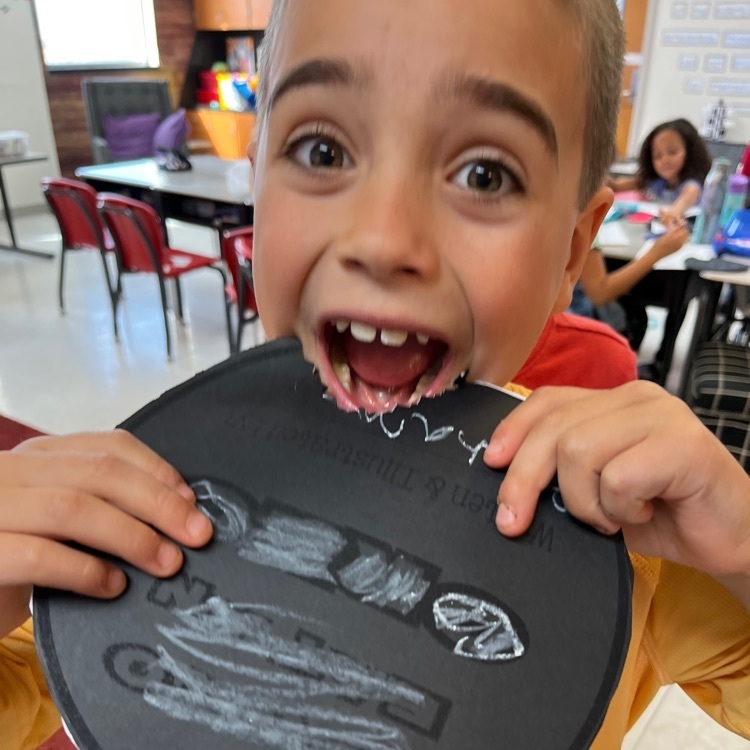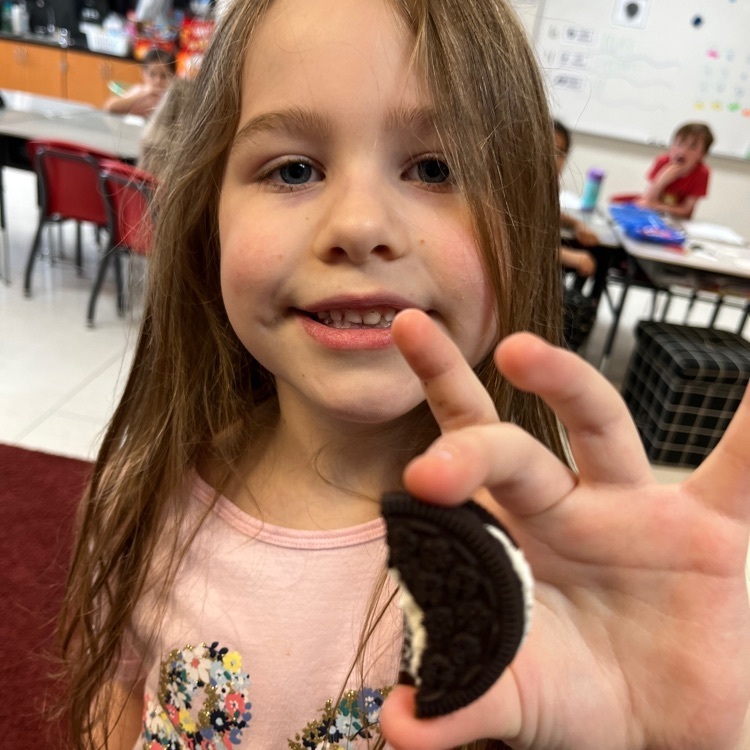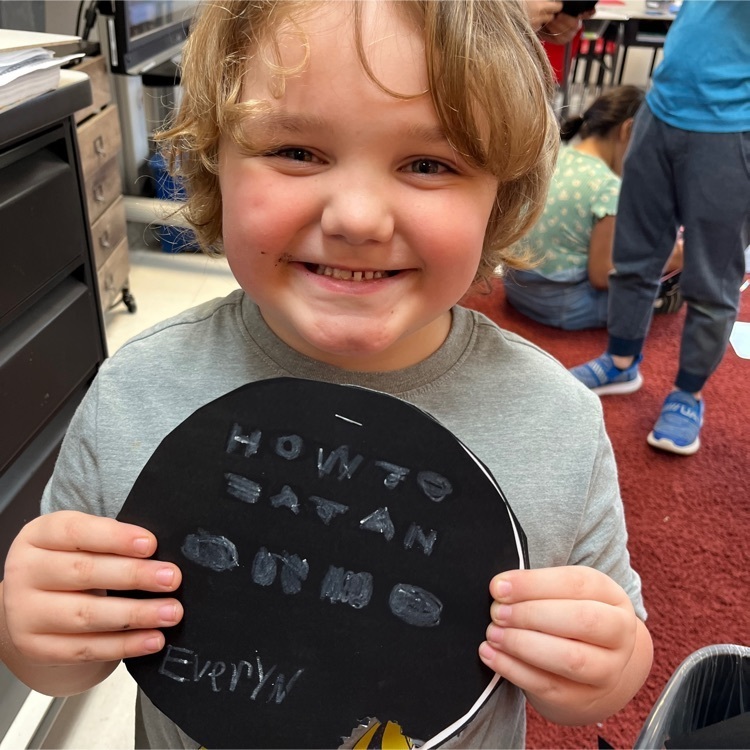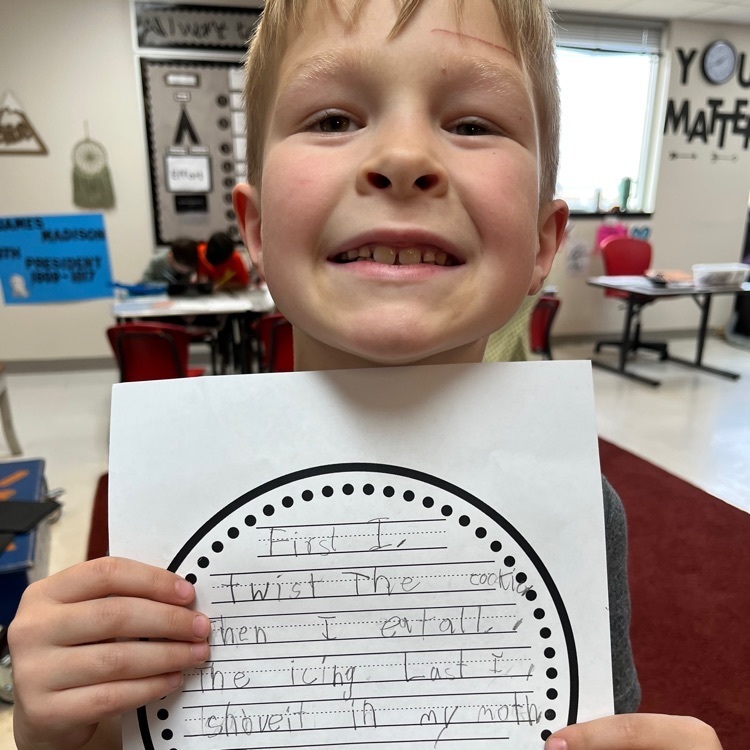 Technology makes our world smaller and our gives our students more opportunities to learn directly from authors, astronauts, and animal lovers. Kindergarten had the privilege of meeting author Laureanna Raymond-Duvernell, author of Under in the Mud in a virtual author visit! Students loved hearing the book read aloud by the author and learning about the little "secrets" embedded in the illustrations! #CPSZEBRAPRIDE