Building a new generation of Lady Zebra Volleyball players! Thanks to all of our friends that joined us for our summer volleyball camp! We hope you gained some skills, made new friends, and had fun! See you all in the stands this season cheering on our Zebra Volleyball players and showing your #CPSZEBRAPRIDE! You can find all the sporting events on the mobile app or our website. All sports event schedule:
https://www.claremore.k12.ok.us/o/athletics/events
Zebra Athletics webpage:
https://www.claremore.k12.ok.us/o/athletics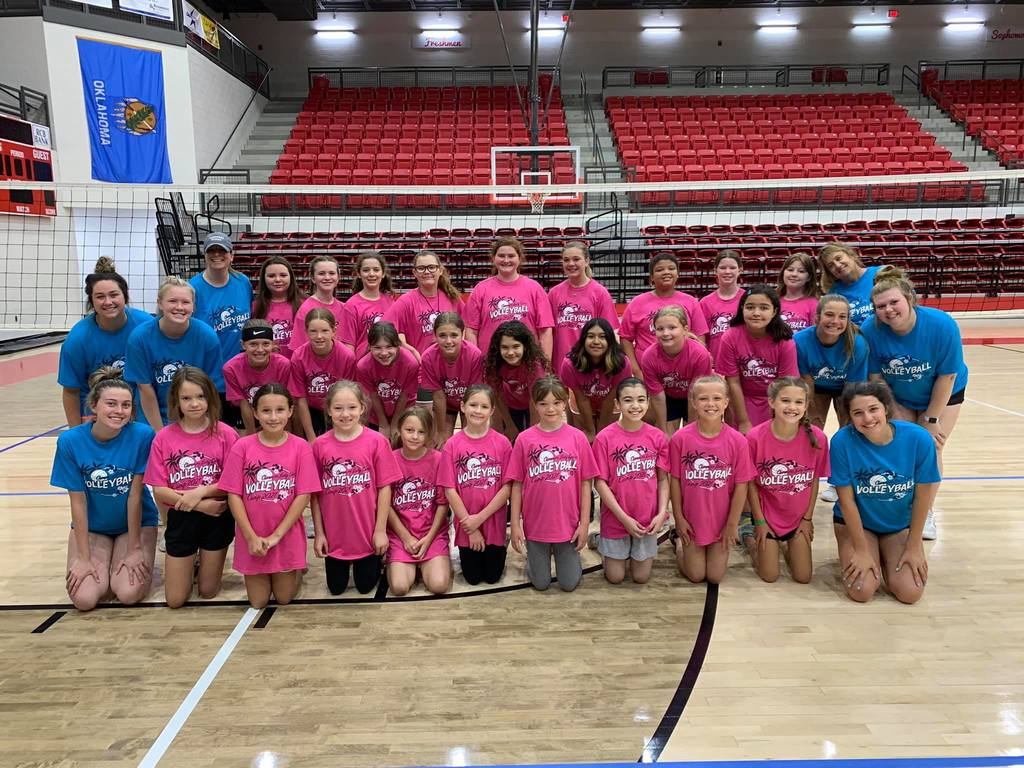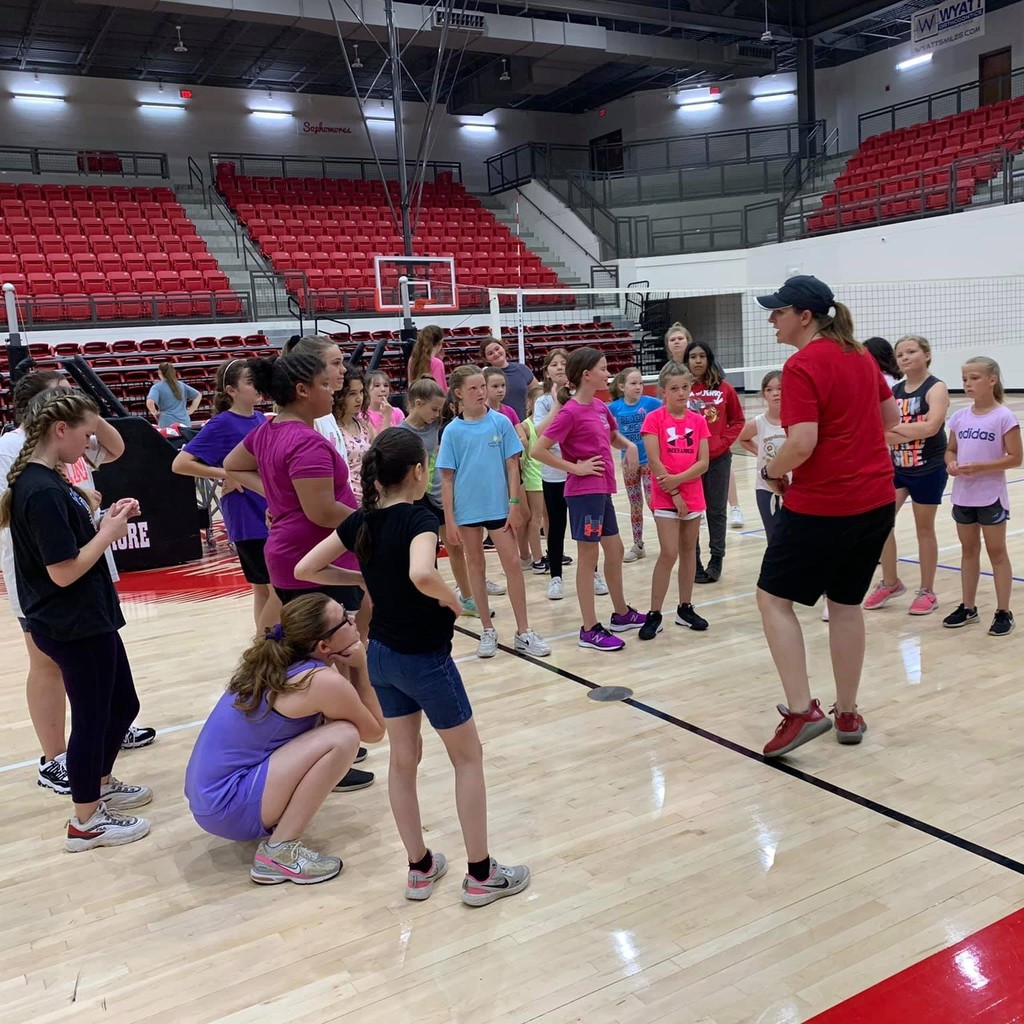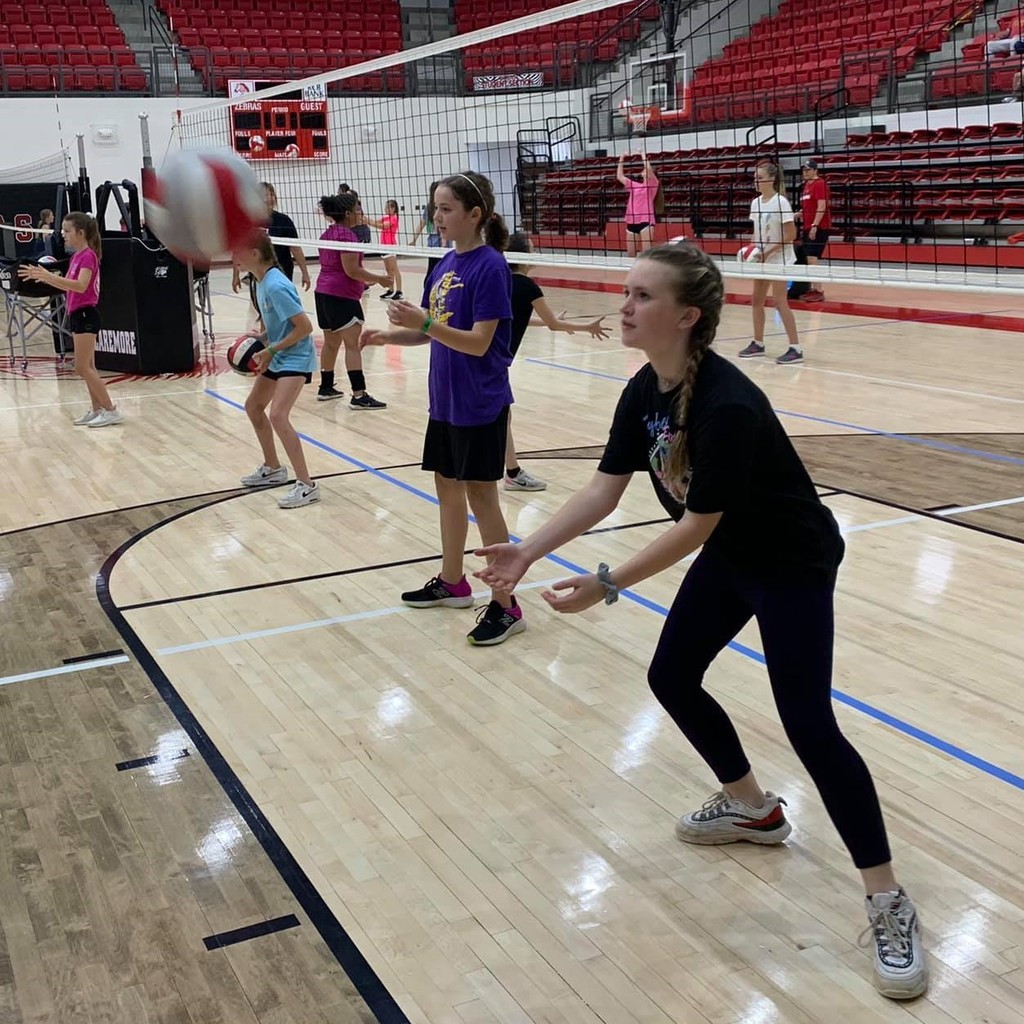 ** NEW SUMMER SPORTS CAMP ADDED TO THE LIST"" August 2 – 5, 2021: Youth Soccer Camp, hosted by CHS Soccer program, is the perfect camp for girls and boys to improve in all areas of the game and is beneficial for beginners as well as advanced players for grade levels K-6. Intensity, skill mastery, life-skills, training, and coaches all help create a camp that can be utilized throughout your soccer. MORE INFO >
https://5il.co/vag8
#CPSZEBRAPRIDE

Today's entry in our #ZebraTravelDiaries is our first from Tennessee. Mrs. Beasley, a math teacher at CHS, and her son, Hank, who attends Roosa Elementary, are exploring one of Tennessee's national parks in their #CPSZEBRAPRIDE gear with their family. Send in pics of you showing your #CPSZEBBRAPRIDE to
jbrace@claremore.k12.ok.us
, so we will know where our dazzle of zebras has visited this summer.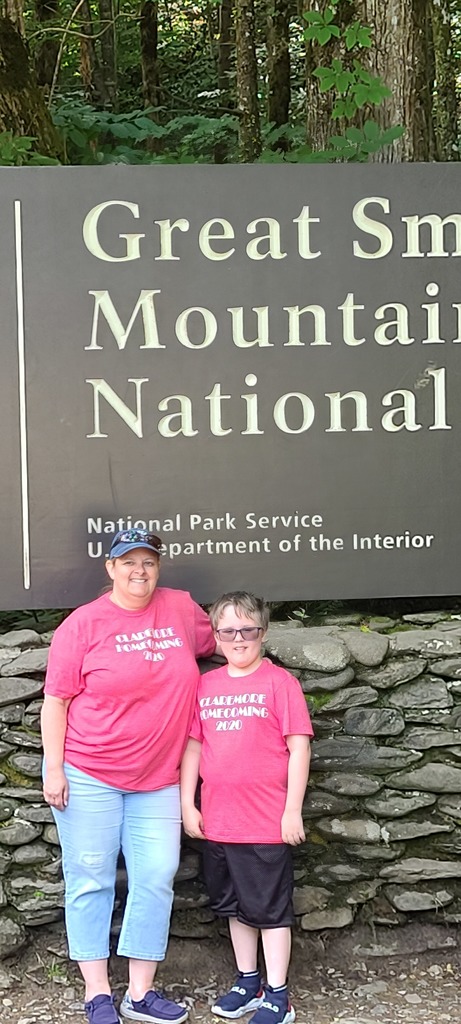 🏈🏈Zebra Nation!!!!🦓🦓 It's PIGSKIN PIGOUT time!!!!! Sponsored by Billy Sims BBQ!!! August 7th in the High School Cafeteria. Please get your tickets through the link below, or buy them from any high school football player. We appreciate your support as we prepare for a great 2021 season. All proceeds benefit the 7th-12th grade football program.
https://form.jotform.com/211718965329162

We saw a whole lot of #CPSZEBRAPRIDE in Atlas Nutrition when the Lady Zebra Volleyball Team dropped in before heading to ORU camp this week. Thanks, @Atlas Nutrition, for sending them off with some extra energy.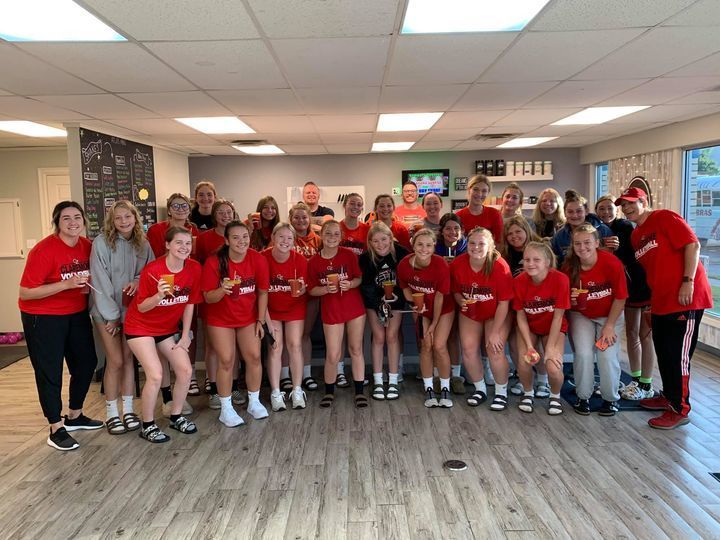 It's that time of year again... SCHOOL SUPPLY TIME! If you want to get a head start or pick up a few things before the rush, we have updated the 21-22 supply lists. You can find them on our website here:
https://bit.ly/2Sc97TD
🖍 ELEMENTARY posted 📐 WRJH posted 🎒 CHS students will receive their lists the first week of school. #CPSZEBRAPRIDE

Today's entry in our #ZebraTravelDiaries includes Lekoda and his family, who visited Bangor/Bar Harbor, Maine! He's sporting his Westside alma mater to show his #CPSZEBRAPRIDE. Lekoda will be a WRJH this coming school year. 𝘞𝘩𝘦𝘳𝘦 𝘢𝘳𝘦 𝘺𝘰𝘶 𝘸𝘦𝘢𝘳𝘪𝘯𝘨 𝘴𝘩𝘰𝘸𝘪𝘯𝘨 𝘺𝘰𝘶𝘳 #𝘊𝘗𝘚𝘡𝘌𝘉𝘙𝘈𝘗𝘙𝘐𝘋𝘌 𝘵𝘩𝘪𝘴 𝘴𝘶𝘮𝘮𝘦𝘳? 𝘚𝘦𝘯𝘥 𝘶𝘴 𝘢 𝘱𝘩𝘰𝘵𝘰 𝘢𝘯𝘥 𝘴𝘰𝘮𝘦 𝘪𝘯𝘧𝘰 𝘢𝘯𝘥 𝘸𝘦 𝘮𝘢𝘺 𝘶𝘴𝘦 𝘪𝘵 𝘪𝘯 𝘰𝘶𝘳 #𝘡𝘦𝘣𝘳𝘢𝘛𝘳𝘢𝘷𝘦𝘭𝘋𝘪𝘢𝘳𝘪𝘦𝘴 𝘴𝘦𝘳𝘪𝘦𝘴. 𝘚𝘦𝘯𝘥 𝘵𝘰 𝘫𝘣𝘳𝘢𝘤𝘦@𝘤𝘭𝘢𝘳𝘦𝘮𝘰𝘳𝘦.𝘬12.𝘰𝘬.𝘶𝘴.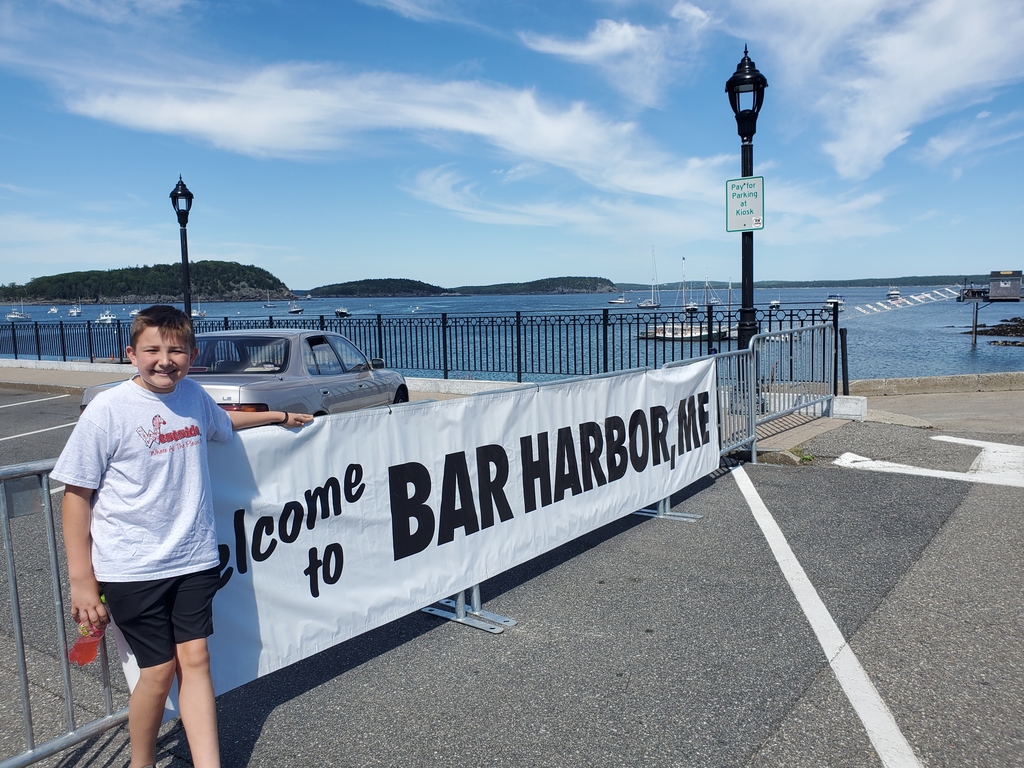 Today's entry in our #ZebraTravelDiaries comes from the Schornick family. Shayne, a WRJH student, is hanging out by the pool in her #CPSZEBRAPRIDE gear in Cancun, Mexico. 𝘞𝘩𝘦𝘳𝘦 𝘢𝘳𝘦 𝘺𝘰𝘶 𝘸𝘦𝘢𝘳𝘪𝘯𝘨 𝘺𝘰𝘶𝘳 𝘡𝘦𝘣𝘳𝘢 𝘨𝘦𝘢𝘳 𝘵𝘩𝘪𝘴 𝘴𝘶𝘮𝘮𝘦𝘳? 𝘚𝘦𝘯𝘥 𝘶𝘴 𝘢 𝘱𝘩𝘰𝘵𝘰 𝘢𝘯𝘥 𝘴𝘰𝘮𝘦 𝘪𝘯𝘧𝘰 𝘢𝘯𝘥 𝘸𝘦 𝘮𝘢𝘺 𝘶𝘴𝘦 𝘪𝘵 𝘪𝘯 𝘰𝘶𝘳 #𝘡𝘦𝘣𝘳𝘢𝘛𝘳𝘢𝘷𝘦𝘭𝘋𝘪𝘢𝘳𝘪𝘦𝘴 𝘴𝘦𝘳𝘪𝘦𝘴. 𝘚𝘦𝘯𝘥 𝘵𝘰 𝘫𝘣𝘳𝘢𝘤𝘦@𝘤𝘭𝘢𝘳𝘦𝘮𝘰𝘳𝘦.𝘬12.𝘰𝘬.𝘶𝘴.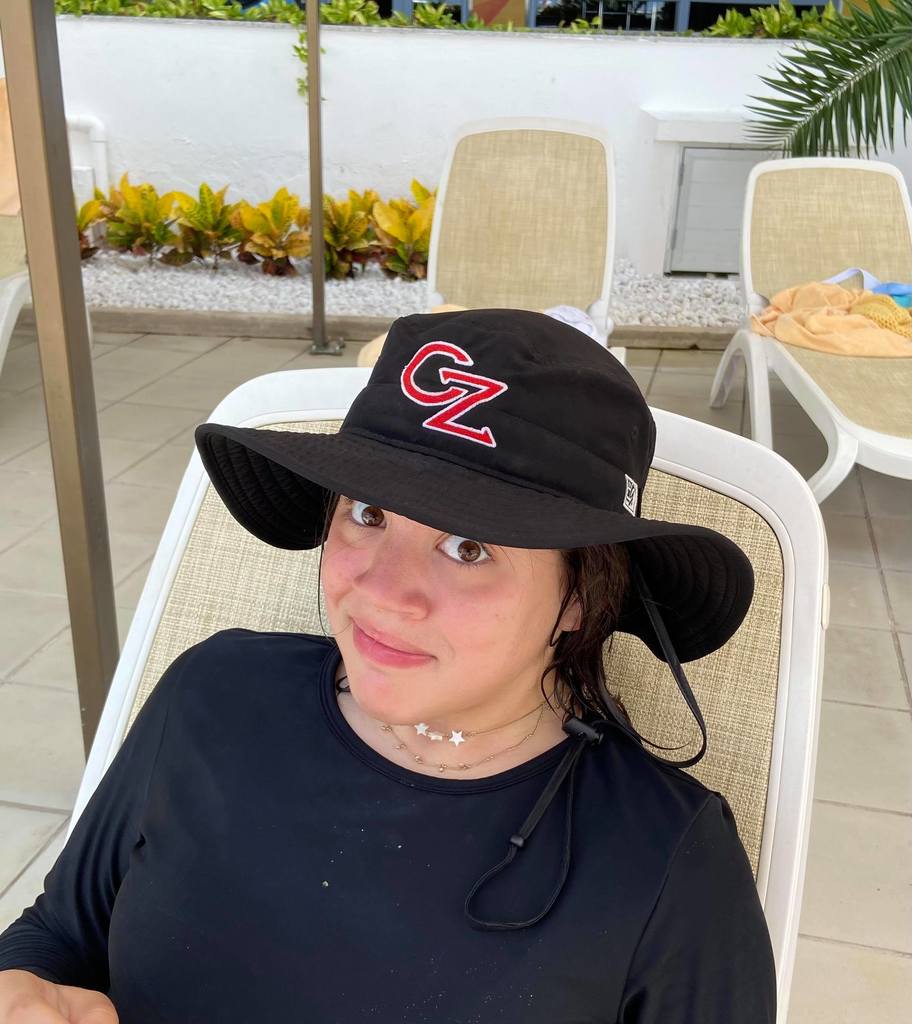 One of the greatest honors as an FFA Advisor is to present an individual with the Chapter Honorary Degree. As stated in the official ceremony, "It's always a pleasure to receive honorary members into the FFA. The purpose of this ceremony is to recognize, from time to time, the efforts of others made on our behalf." This prestigious award goes to those helping to advance agriculture education and the FFA and who have rendered outstanding service and may be elected to honorary membership by a majority vote of the members. When it came time to select this year's recipient, it didn't take long for the members to unanimously agree that the one person to receive this award was Coach/Principal Jarrett Hurt. Coach Hurt buzzes through the ag building weekly to check up on the students, find out what activities or events the chapter is headed to that week, and always ask how the students are doing. He always attends the County Fair to support all FFA members. Coach Hurt was Ms. Hankins evaluating principal and has been Mr. Boyer's in previous years. He's always asking the teachers what they need to be successful and that he appreciates what they do for the members of Claremore FFA. If you know Coach Hurt, then you know he's the biggest "cheerleader" for all students of Claremore High School. So Coach Hurt, the members and advisors of Claremore FFA thank you and appreciate YOU!! #DontMeanToBrag #buildthemup #whatsyourwhy #CPSZEBRAPRIDE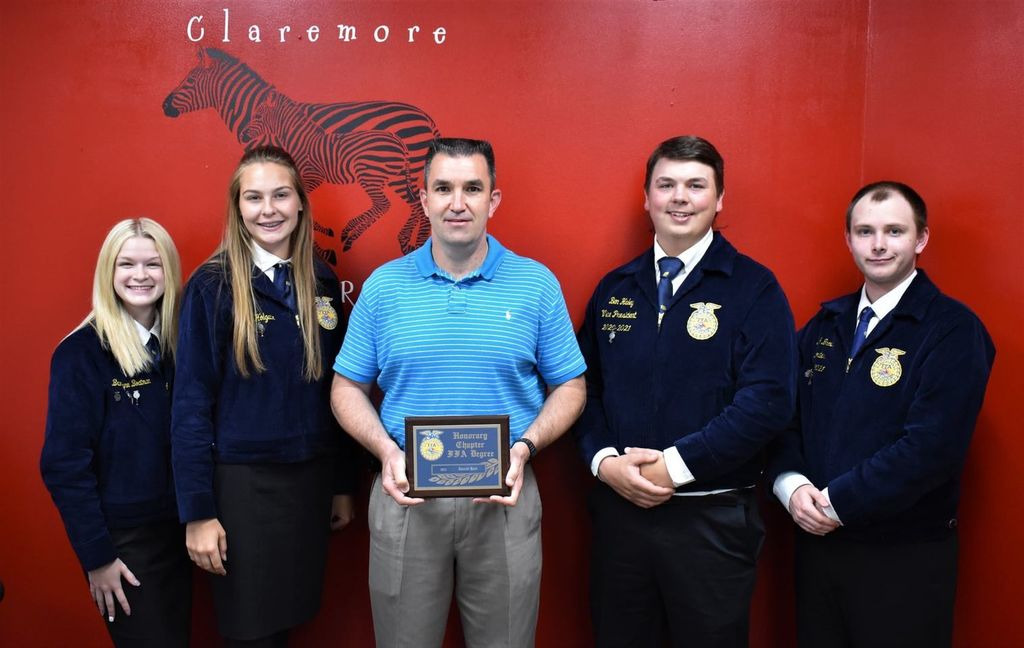 🚶🏻‍♂️🚶🏼‍♀️🚶🏾‍♂️𝙋𝘼𝙍𝘼𝘿𝙀 𝙊𝙁 𝙋𝙊𝙎𝙄𝙏𝙄𝙑𝙄𝙏𝙔 for Commander on 𝗦𝗮𝘁𝘂𝗿𝗱𝗮𝘆, 𝗝𝘂𝗹𝘆 𝟭𝟬𝘁𝗵, 𝗮𝘁 𝟭𝟬 𝗔𝗠 🚶‍♀️🚶🏽‍♀️🚶🏿‍♀️ Cancer knows no boundaries - age, race, gender, socioeconomic level - is no guaranteed armor to ward off its attack. The weapons we can use to help those fighting are our fervent friendship and fortitude. Our fearless and faithful Commander Estabrook is a beacon of service to others and amplifies what a positive attitude can do in a person's life. Today he was moved from ICU to his house under hospice care. Chief Jasper is coordinating a 𝙋𝘼𝙍𝘼𝘿𝙀 𝙊𝙁 𝙋𝙊𝙎𝙄𝙏𝙄𝙑𝙄𝙏𝙔 for Commander on 𝗦𝗮𝘁𝘂𝗿𝗱𝗮𝘆, 𝗝𝘂𝗹𝘆 𝟭𝟬𝘁𝗵, 𝗮𝘁 𝟭𝟬 𝗔𝗠. This parade is a celebration to show him we care! Please park on the side of the road we will begin walking down the street at 10 AM! Bring signs & flags so he can see them from his front porch. His address is 754 Christmas Lane, Claremore. #CPSZEBRAPRIDE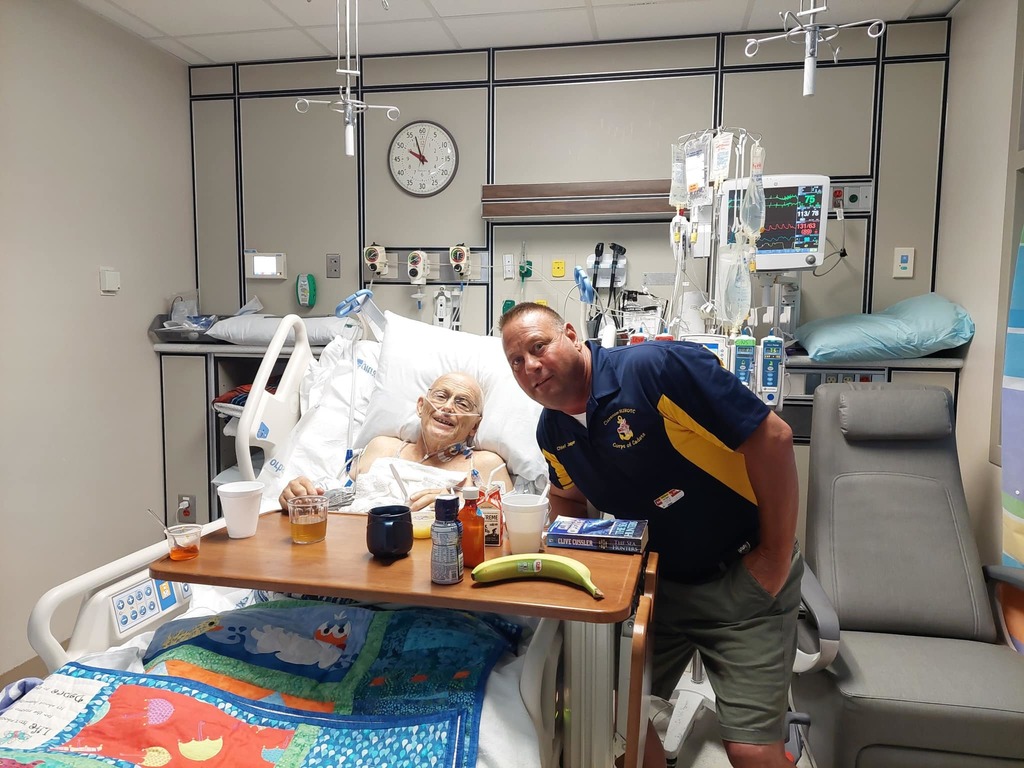 Chief Jasper and NJROTC cadets recently returned from joining ROTC programs from 3 states in Basic Leadership Training and Leadership Academy at Camp Clark in Nevada, MO. from June 21-26, 2021. Chief Jasper was the Alpha Platoon lead instructor and sent 10 cadets to BLT and 3 cadets to LA. He said the cadets used many of the military's state-of-the-art equipment, such as weapons simulators and virtual convoy trainers. They also participated in paintball and salt-water swimming qualifications. They also learned to use a compass and grid map to perform land navigation. In addition, they competed on the obstacle course and Leadership Reaction Course. This was enhanced by morning physical fitness at 0530 each day and competitive advanced drill practice daily. Chief Jasper said the cadets did an outstanding job representing Claremore High School, and incoming junior Chandler Wilson was named top cadet of his Platoon. #CPSZEBRAPRIDE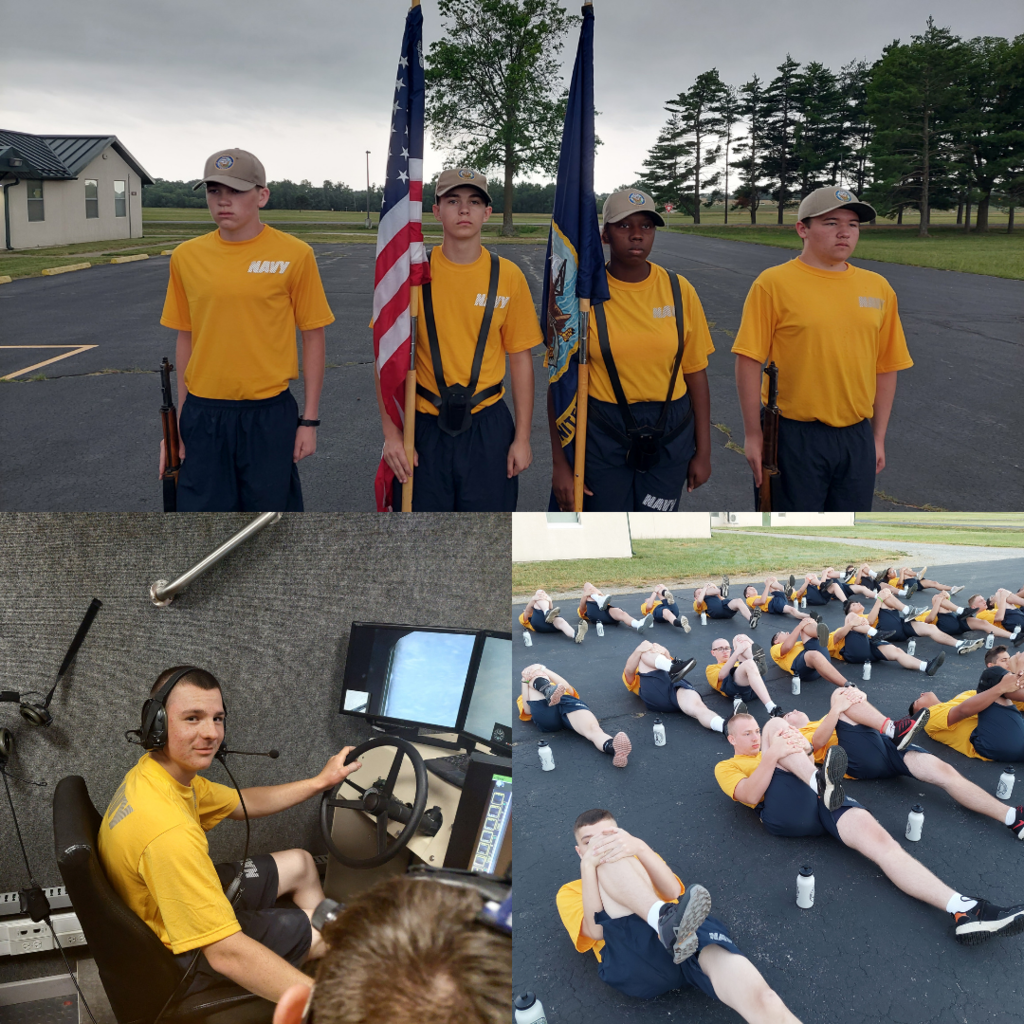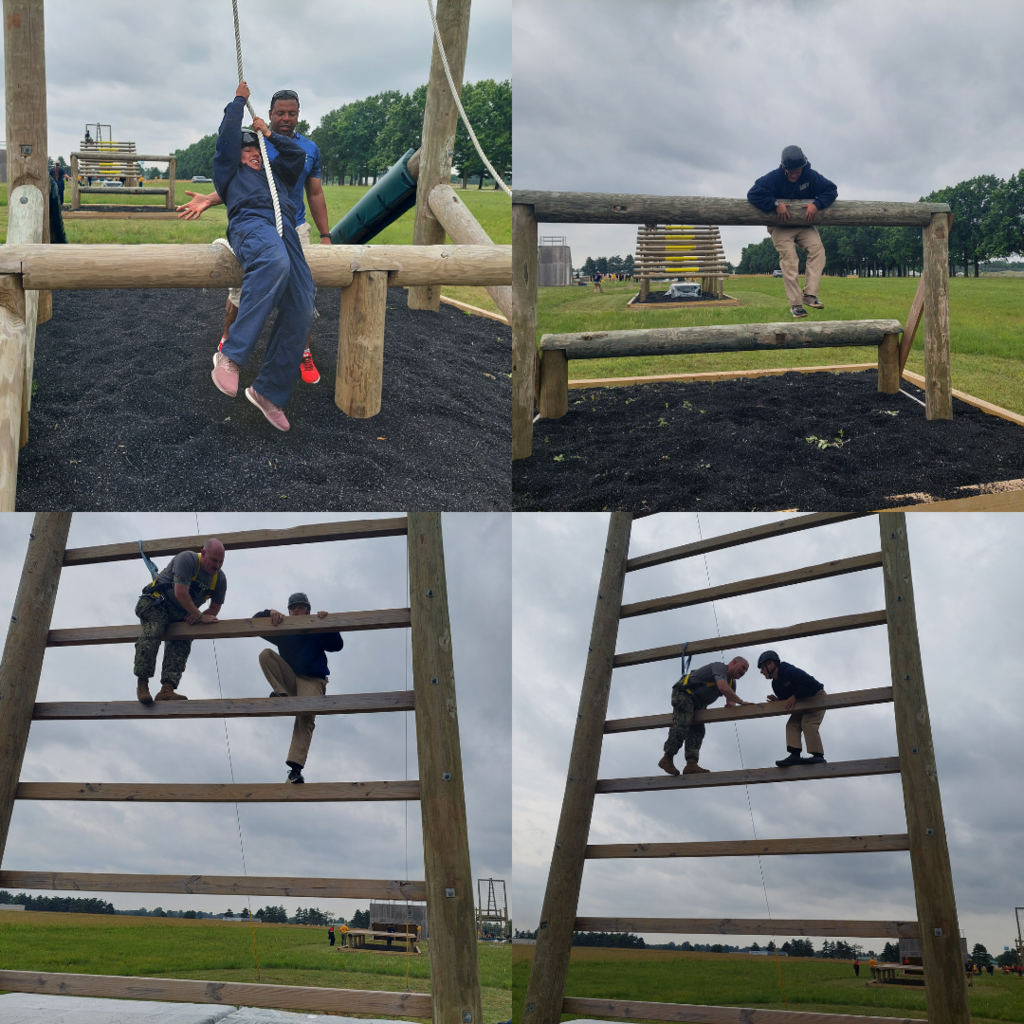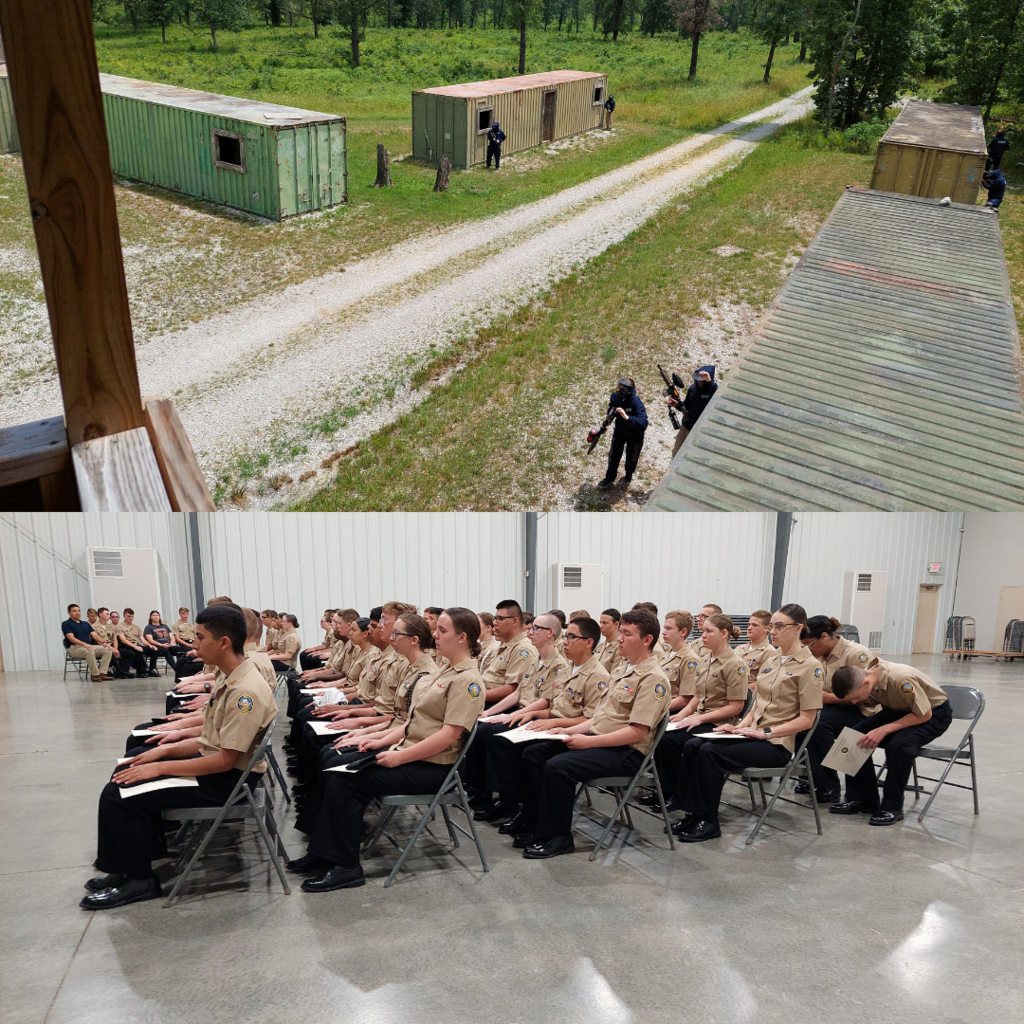 #TechTipTuesday TikTok has taken the social media world by storm and has likely captured the attention of your child. Check out these interesting stats on the popular platform! Learn more about TikTok best practices on our cyber safety hub. If you have not opened an account you can do so here ▶
https://claremorek12.familyzone.com/
#CPSZEBRAPRIDE @FamilyZoneUSA on Facebook @FamilyZoneUS on Twitter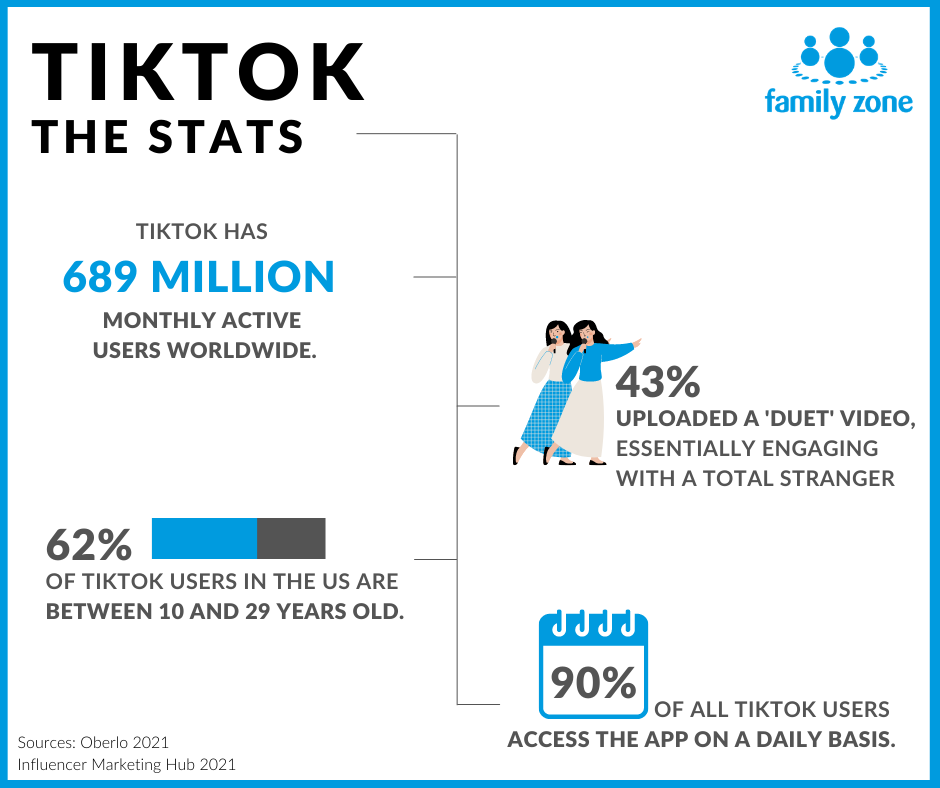 Mrs. Levesque, District Teacher of the Year 2020 from Westside, sent in this entry for our #ZebraTravelDiaries from their trip to Maine to visit family in Waterville and South Portland. They are shining the light on their #CPSZEBRAPRIDE at Maine's oldest lighthouse, Portland Head Lighthouse in Cape Elizabeth, Maine. Pictured are Mrs. Levesque, her son Ryker, and her daughter Abigail. 𝘞𝘩𝘦𝘳𝘦 𝘢𝘳𝘦 𝘺𝘰𝘶 𝘸𝘦𝘢𝘳𝘪𝘯𝘨 𝘴𝘩𝘰𝘸𝘪𝘯𝘨 𝘺𝘰𝘶𝘳 #𝘊𝘗𝘚𝘡𝘌𝘉𝘙𝘈𝘗𝘙𝘐𝘋𝘌 𝘵𝘩𝘪𝘴 𝘴𝘶𝘮𝘮𝘦𝘳? 𝘚𝘦𝘯𝘥 𝘶𝘴 𝘢 𝘱𝘩𝘰𝘵𝘰 𝘢𝘯𝘥 𝘴𝘰𝘮𝘦 𝘪𝘯𝘧𝘰 𝘢𝘯𝘥 𝘸𝘦 𝘮𝘢𝘺 𝘶𝘴𝘦 𝘪𝘵 𝘪𝘯 𝘰𝘶𝘳 #𝘡𝘦𝘣𝘳𝘢𝘛𝘳𝘢𝘷𝘦𝘭𝘋𝘪𝘢𝘳𝘪𝘦𝘴 𝘴𝘦𝘳𝘪𝘦𝘴. 𝘚𝘦𝘯𝘥 𝘵𝘰 𝘫𝘣𝘳𝘢𝘤𝘦@𝘤𝘭𝘢𝘳𝘦𝘮𝘰𝘳𝘦.𝘬12.𝘰𝘬.𝘶𝘴.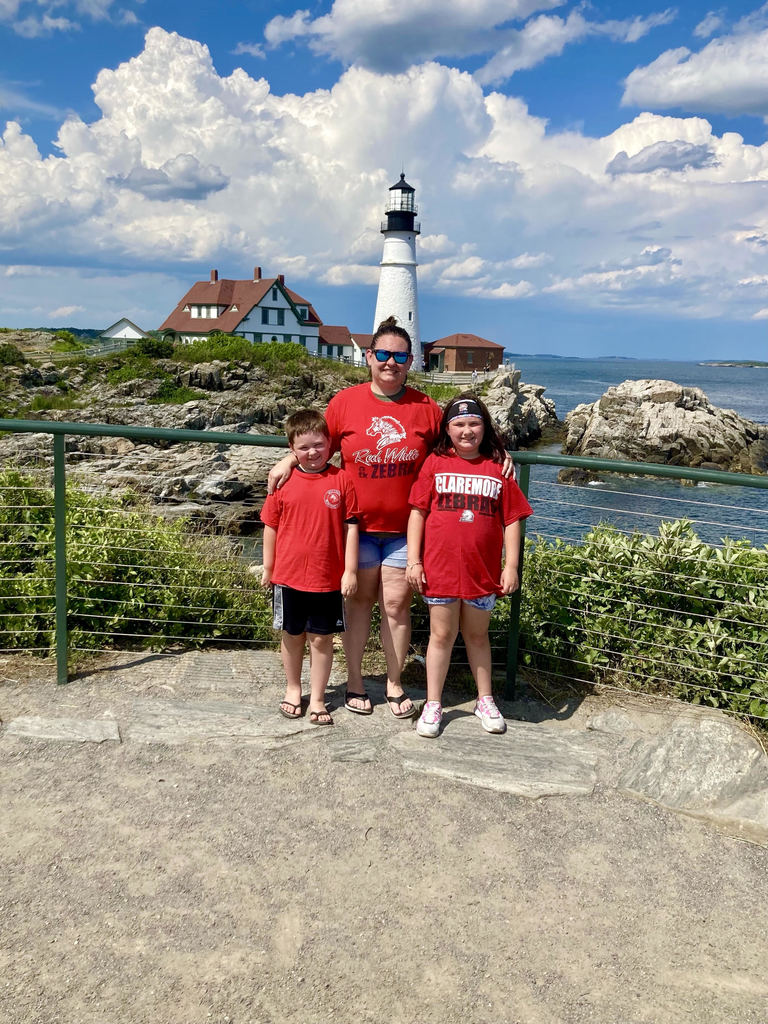 BECOMING A ZEBRA - NEW STUDENTS If you will be a new student to the Claremore Public School District fall 2021 you may enroll this summer from 8a - 4:30p Monday - Thursday or 8a - 12:30p on Fridays. Find more info here ▶ bit.ly/2Mg8Lbv #CPSZEBRAPRIDE

"Serving others prepares you to lead others." -Jim George Summer is a great time to do community service. CHS Sophomores Eli Rodgers (Football) and Lindsey Holmes (Cheerleader) spent the athletic "dead week" dropping off masks and reading glasses, donated by Claremore Blue Star Mothers, to the VA! #CPSZEBRAPRIDE

Two CHS cheerleaders who have been best friends since 1st grade are showing off their #CPSZEBRAPRIDE in Clearwater, FL for today's entry into the #ZebraTravelDiaries. 𝘞𝘩𝘦𝘳𝘦 𝘢𝘳𝘦 𝘺𝘰𝘶 𝘸𝘦𝘢𝘳𝘪𝘯𝘨 𝘺𝘰𝘶𝘳 𝘡𝘦𝘣𝘳𝘢 𝘨𝘦𝘢𝘳 𝘵𝘩𝘪𝘴 𝘴𝘶𝘮𝘮𝘦𝘳? 𝘚𝘦𝘯𝘥 𝘶𝘴 𝘢 𝘱𝘩𝘰𝘵𝘰 𝘢𝘯𝘥 𝘴𝘰𝘮𝘦 𝘪𝘯𝘧𝘰 𝘢𝘯𝘥 𝘸𝘦 𝘮𝘢𝘺 𝘶𝘴𝘦 𝘪𝘵 𝘪𝘯 𝘰𝘶𝘳 #𝘡𝘦𝘣𝘳𝘢𝘛𝘳𝘢𝘷𝘦𝘭𝘋𝘪𝘢𝘳𝘪𝘦𝘴 𝘴𝘦𝘳𝘪𝘦𝘴. 𝘚𝘦𝘯𝘥 𝘵𝘰 𝘫𝘣𝘳𝘢𝘤𝘦@𝘤𝘭𝘢𝘳𝘦𝘮𝘰𝘳𝘦.𝘬12.𝘰𝘬.𝘶𝘴. Thanks to Mrs. Varnado for sending in this pic!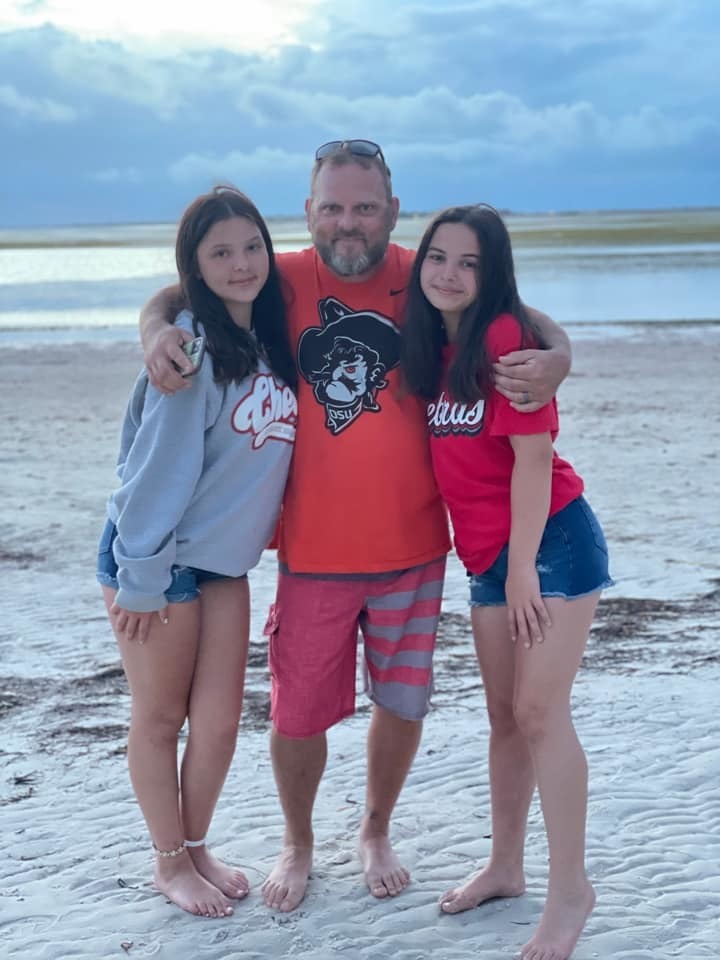 ❤🤍💙 HAPPY INDEPENDENCE DAY! ❤🤍💙 If we were making a Independence Day playlist what song would you want included? I'll start - Toby Keith - 'American Soldier' #CPSZEBRAPRIDE


Tanner Steidley makes the Tulsa All-World Boys Tennis Team. Honorable mentions from Claremore were Parker Green, Beau Parsons, Preston Peck, Michael McHugh, & Jared Warren. #CPSZEBRAPRIDE