Teresa Dexter, mom of Zebra alum Coach Dexter a teacher at WRJH, gets the #CPSZEBRAPRIDE "farthest traveled" award for our spring break #ZebraTravelDaries this year. Reppin her Zebras all the way from Jerusalem.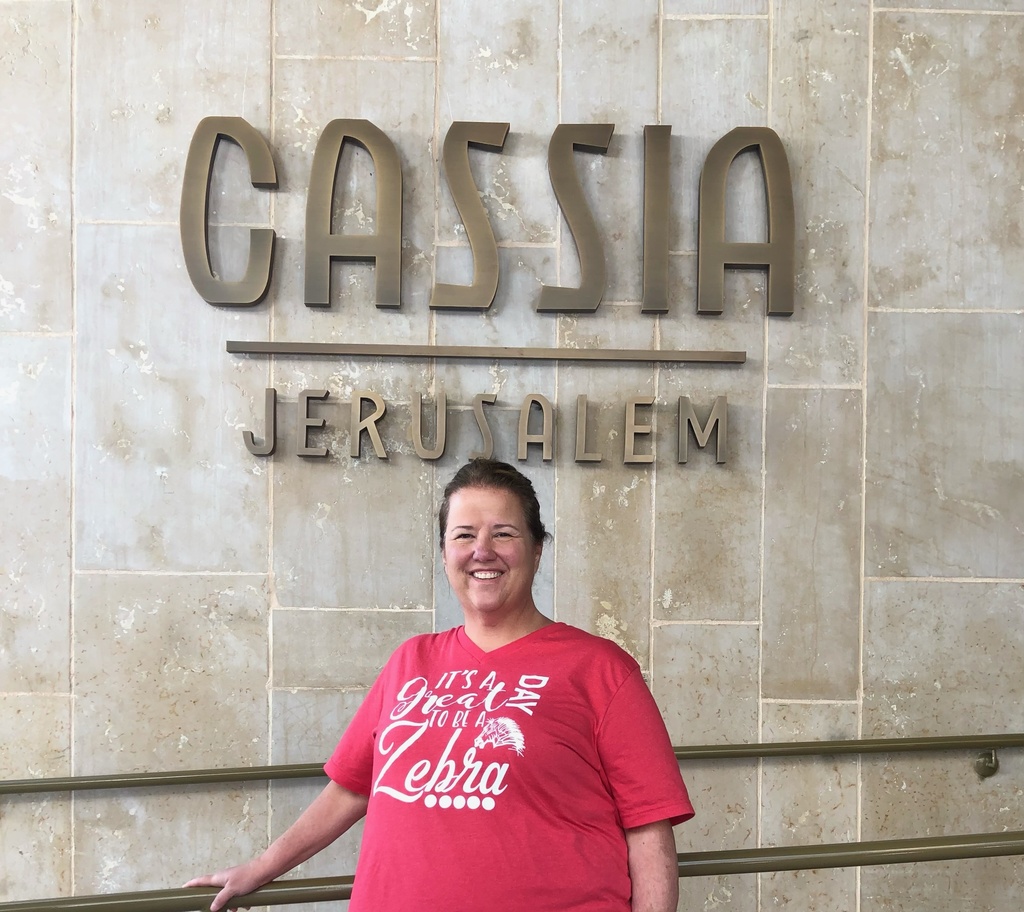 🏐VOLLEYBALL TRYOUTS...THIS WEEK! Come be a part of something challenging but very rewarding - join the Zebra Volleyball dynasty. 🗓️Monday the 20th and Tuesday the 21st for incoming 9th - 12th graders. Wednesday is available as a makeup day but must be requested ahead of time. 🗓️Thursday the 23rd and Friday the 24th for incoming 6th - 7th graders at 4:30p. Tryouts will be at the New Gym. Please wear athletic shoes, athletic shorts, and a t-shirt for tryouts. Flyer 6th-7th:
https://5il.co/1qx8h
Flyer 9th - 12th:
https://5il.co/1qx8j
#CPSZEBRAPRIDE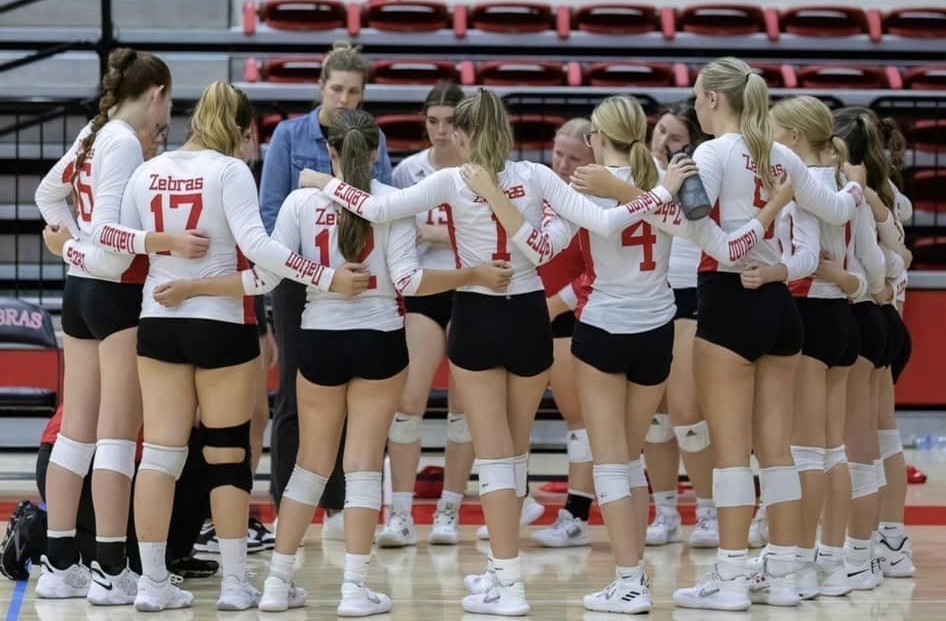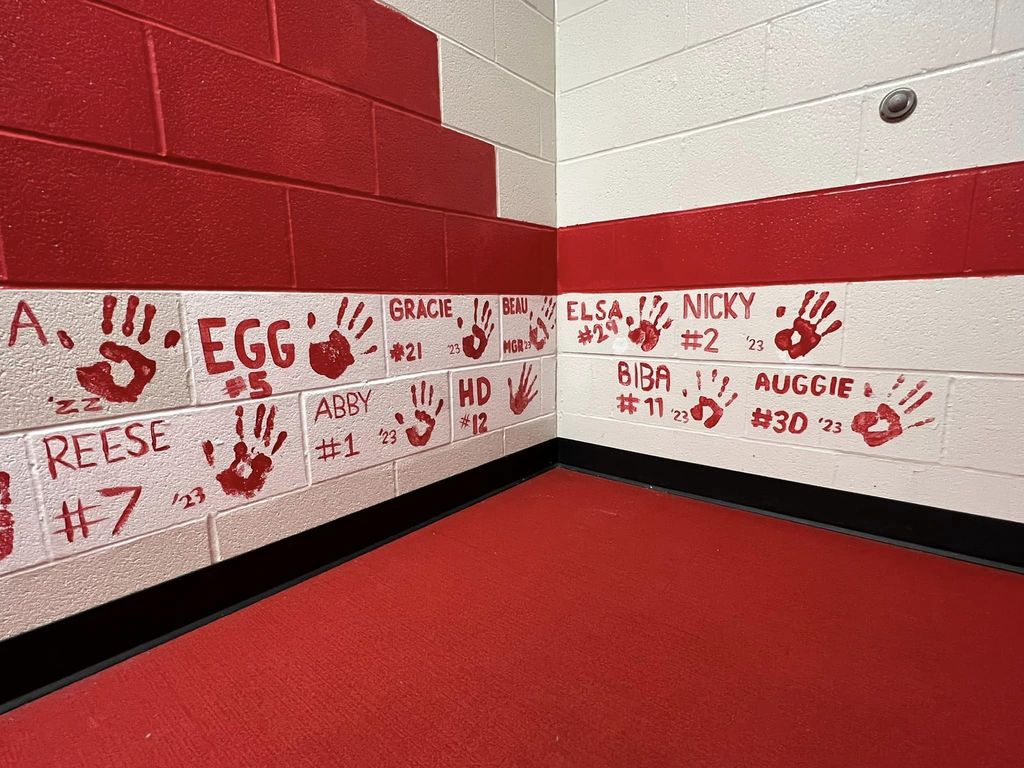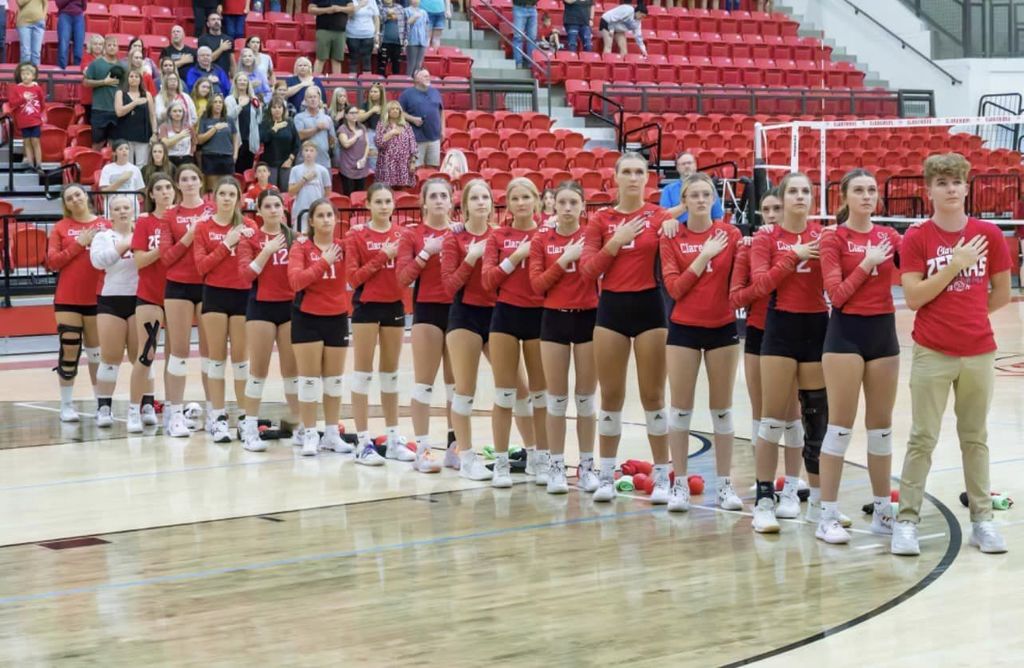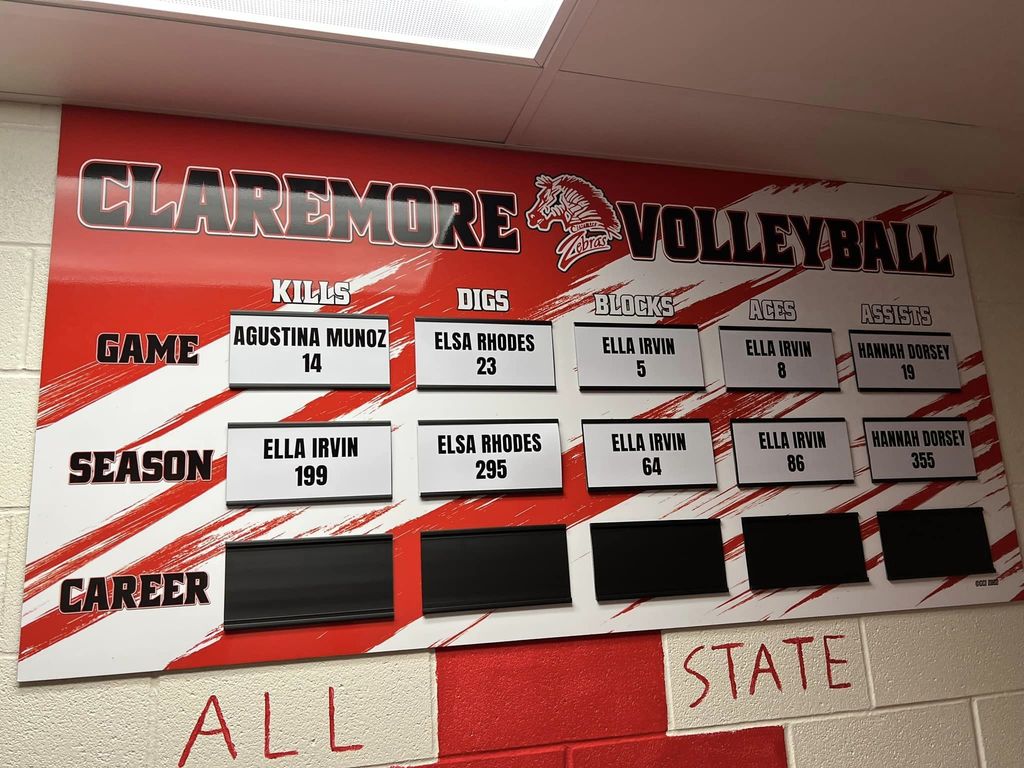 The Oklahoma Caring Van will provide FREE immunizations for children at the Claremore enrollment center March 21st & 23rd from 10a - 12p. A parent/guardian must complete the required paperwork. Services will be provided to children who are uninsured, Medicaid eligible, or American Indian. #CPSZEBRAPRIDE

Although it's not what we traditionally think of when we are showing our #CPSZEBRAPRIDE, we could not deny a horse an entry in our #ZebraTravelDiaries. Lily Enyart is a sophomore at Claremore High School. She and her horse Bullet are spending Spring Break racing at barrel races all over Northeastern Oklahoma! Bullet is almost always wearing his Zebra gear!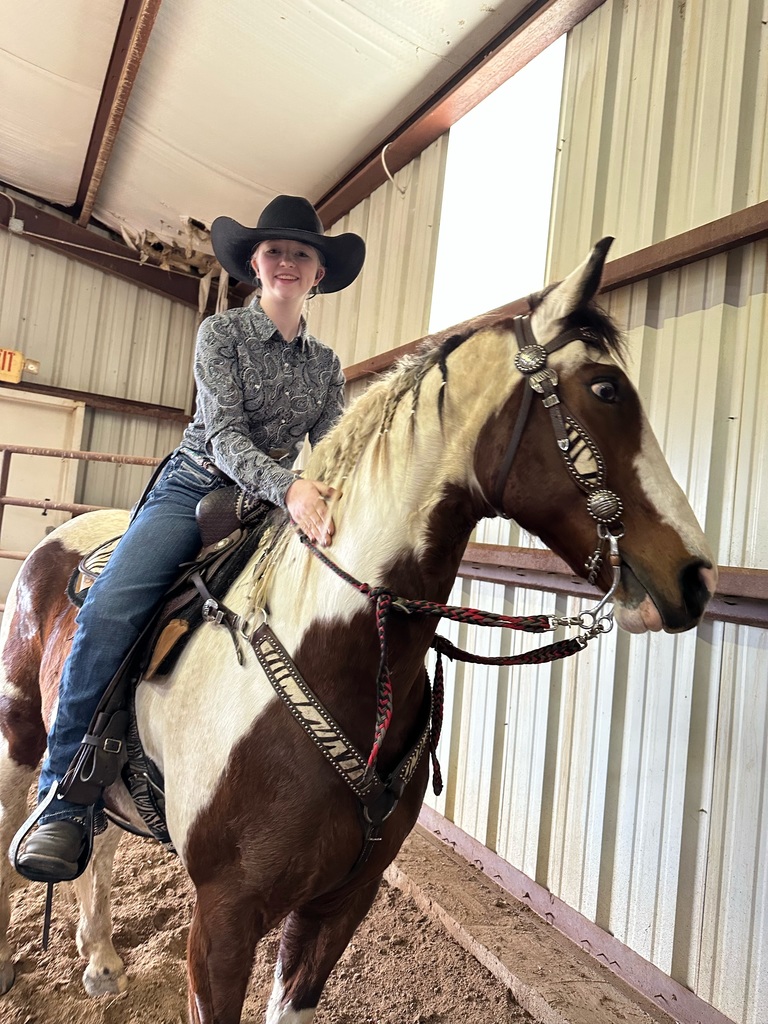 Olivia Casillas, Catalayah, went to Six Flags Over Texas wearing her #CPSZEBRAPRIDE for our Spring Break #ZebraTravelDiaries. No matter where you go wear your Zebra logo and send us a photo -
jbrace@claremore.k12.ok.us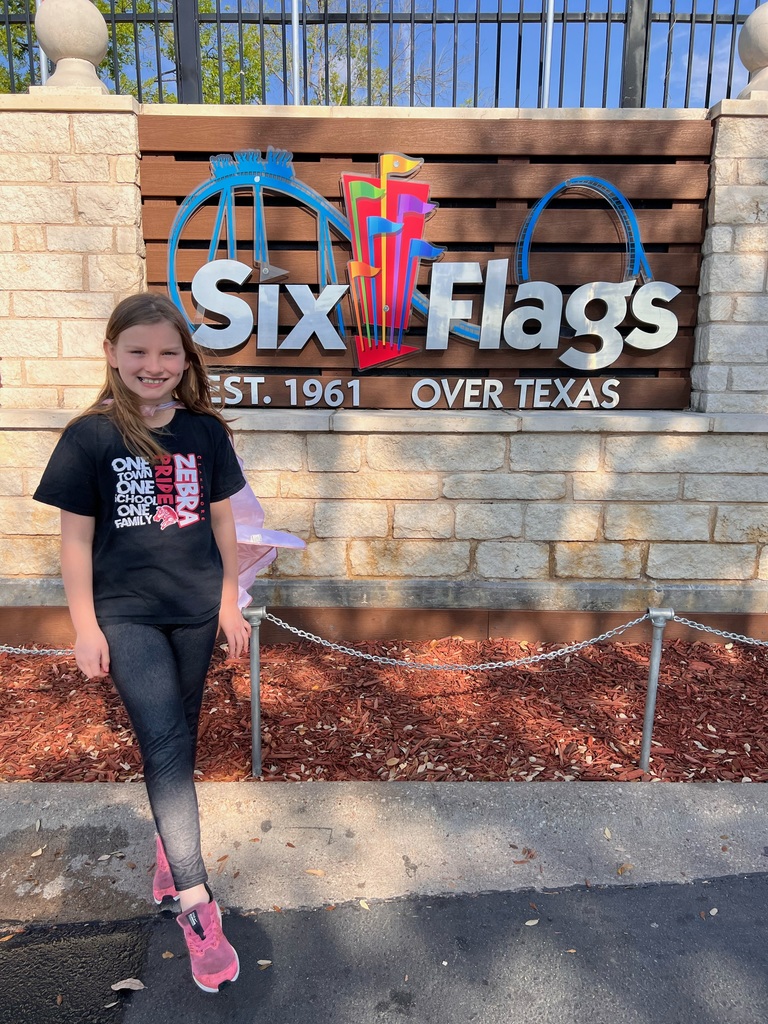 Our #ZebraTravelDiaries entry comes from Bonnie Bear a paraprofessional at Claremont. She visited Navarre beach in Florida where her daughter, a Zebra alum, lives with her family. She made sure to wear her #CPSZEBRAPRIDE while spending time on that "sugar sand" with her granddaughters Zoey and Lily.

L👀ks like Texas got their fill of our #CPSZEBRAPRIDE. Faith Eaton, a kindergartener at Westside, sports her Zebra gear at the beach in Galveston, Texas for our spring break #ZebraTravelDiaries.

Kai from Mrs. Campbell's class at Westside spent his spring break in Galveston, TX with his family for this entry in the #ZebraTravelDiaries. His mom told us, "Kai has a slightly obvious obsession with WW2 and was beside himself today at the Submarine USS Cavalla and the USS Stewart Destroyer Escort 238!" It was a little colder than expected, so his #CPSZEBRAPRIDE was under his sweatshirt but he wanted us to know he had it on. Kia's sister, Ayla h, in a kindergartener at WS.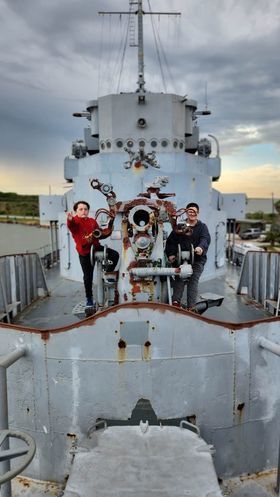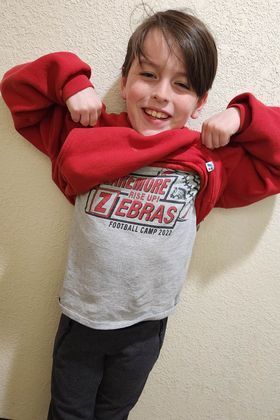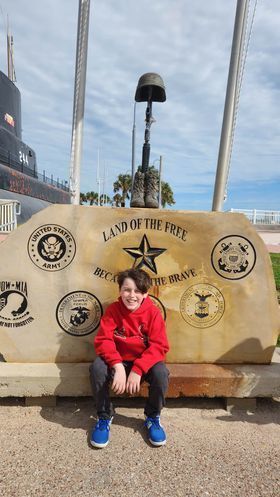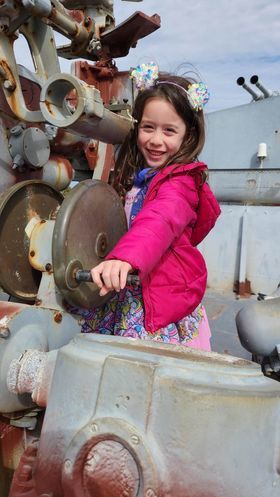 Conner Ragland, 9th Grade, took his #CPSZEBRAPRIDE to SpaceX Brownsville,TX and South Padre Island for our #ZebraTravelDiaries. Remember it does not matter how far you go, as long as you wear your Zebra logo! Submit your spring break photos to
jbrace@claremore.k12.ok.us
.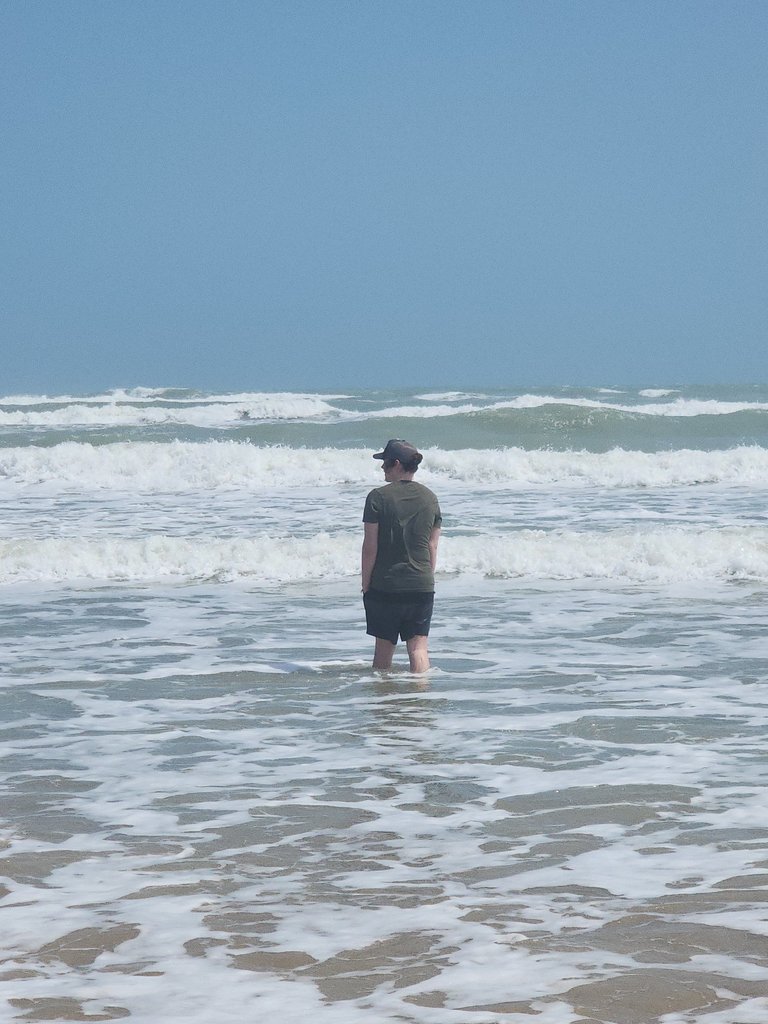 That's a whole lot of #CPSZEBRAPRIDE for our spring break #ZebraTravelDiaries! If we counted correctly, 75 (or close to it) CHS band members attended the annual event.

Our #ZebraTravelDiaries continue at Natural Falls State Park with Thomas Fairchild, a 7th grader at WRJH in his #CPSZEBRAPRIDE. Vacation or staycation - either way, send us a picture in your Zebra gear and tell us what you are doing this spring break.

🎒PRE-ENROLLMENT IS OPEN for 2023-2024 (MARCH 20-24, 2023) 🖍️New PK - New Kindergarten students who did not attend PK at Claremore Schools in 22-23 I'M READY TO BE CONFIDENT- TO LEARN - TO MAKE FRIENDS... I'M READY TO BE A ZEBRA! IN-PERSON Enrollment at CPS Enrollment Center - March 20-24, 2023 Enroll in person and meet the administration, nurses, counselors and other staff members from your school. Get 1:1 help with the enrollment process, ask questions, and experience what it's like to BE A ZEBRA! We've set aside a specific day for each elementary school. 🏫WESTSIDE - Monday, March 20th f 🏫CLAREMONT - Tuesday, March 21st 🏫ROOSA - Wednesday, March 22nd 🏫CATALAYAH - Thursday, March 23rd 📆Friday, March 24th for those who can not attend on the designated day. 📌Claremore Enrollment Center is located at 101 West 11th Street, Claremore, OK 74017 ENROLLMENT OPTIONS In-person during regular business hours or online from the comfort of your own home at
https://ok.wengage.com/Claremore
. 📃ENROLLMENT REQUIREMENTS Bring all the required information for enrollment at Claremore Schools. No child will be enrolled without the proper documentation and up-to-date immunization records. 🎂Age Requirements by September 1st Early Childhood students must be 4 years old Kindergarten students must be 5 years old 🙋🏻‍♂️🙋🏽‍♀️For more info go to the CPS enrollment webpage.
https://www.claremore.k12.ok.us/page/enrollment-center
#CPSZEBRAPRIDE

In today's Spring Break #ZebraTravelDiaries entry Grace Burns visits Micky, Minnie and the entire Disney crew at Magic Kingdom in her #CPSZEBRAPRIDE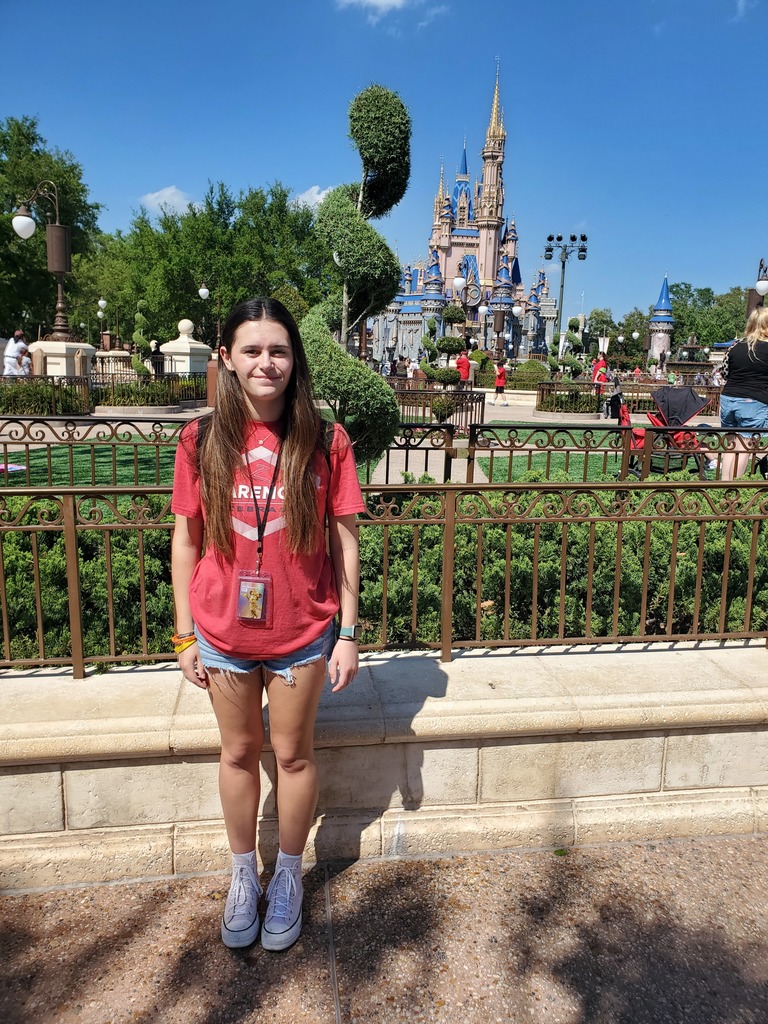 💙💙💗💙💙 💙 + 💗We're not sure the girls will catch up before the end of the school year, but our Zebra family added the second girl making our Claremore Zebra dazzle a group of 8. Mr. Brock Marion (WRJH teacher and his wife Abbie welcomed Miss Cora Lee on March 13th at 2:27p. She weighed 6 lbs. 13 oz. and measured 19 inches long. We can't wait to meet you in person! #CPSZEBRAPRIDE

We spy several Zebras in this entry of our #ZebraTravelDiaries. The Griffin family sported their #CPSZEBRAPRIDE as they traveled to southwest Oklahoma, where they visited The Wichita Mountain Wildlife Refuge, Medicine Park, and three state parks...Quartz Mountain State Park, Great Plains State Park, and Fort Cobb State Park! Ethan is in 3rd grade and Madelyn is in Kindergarten at Catalayah elementary school. Mrs. Nicole Griffin is a para at Catalayah.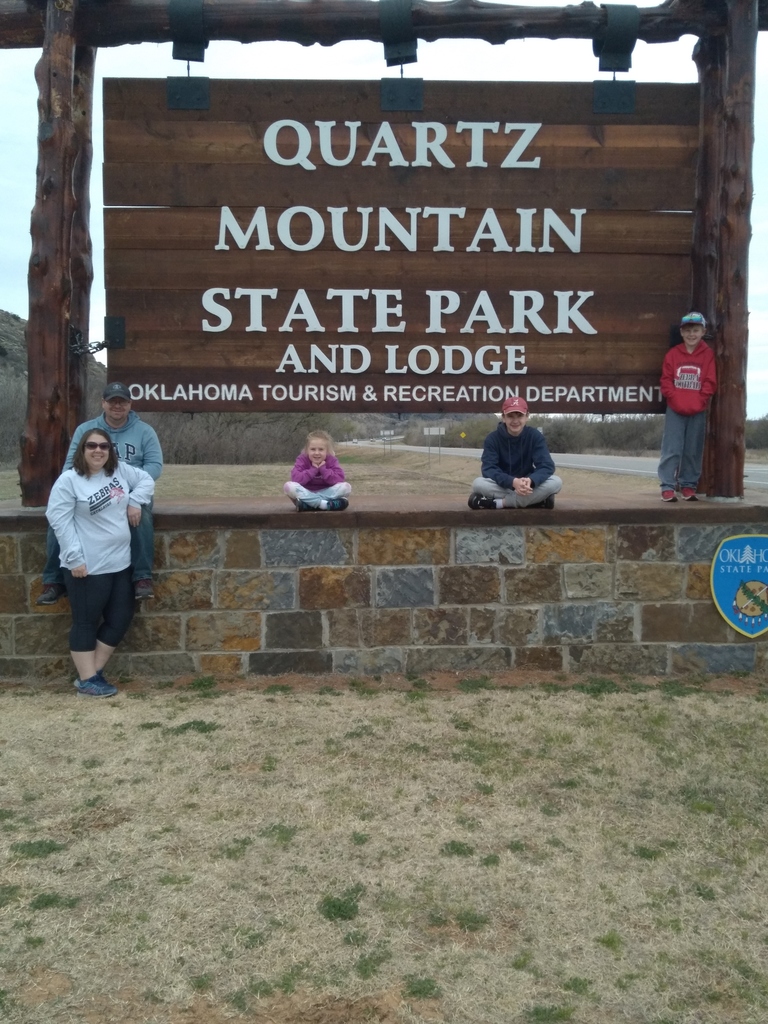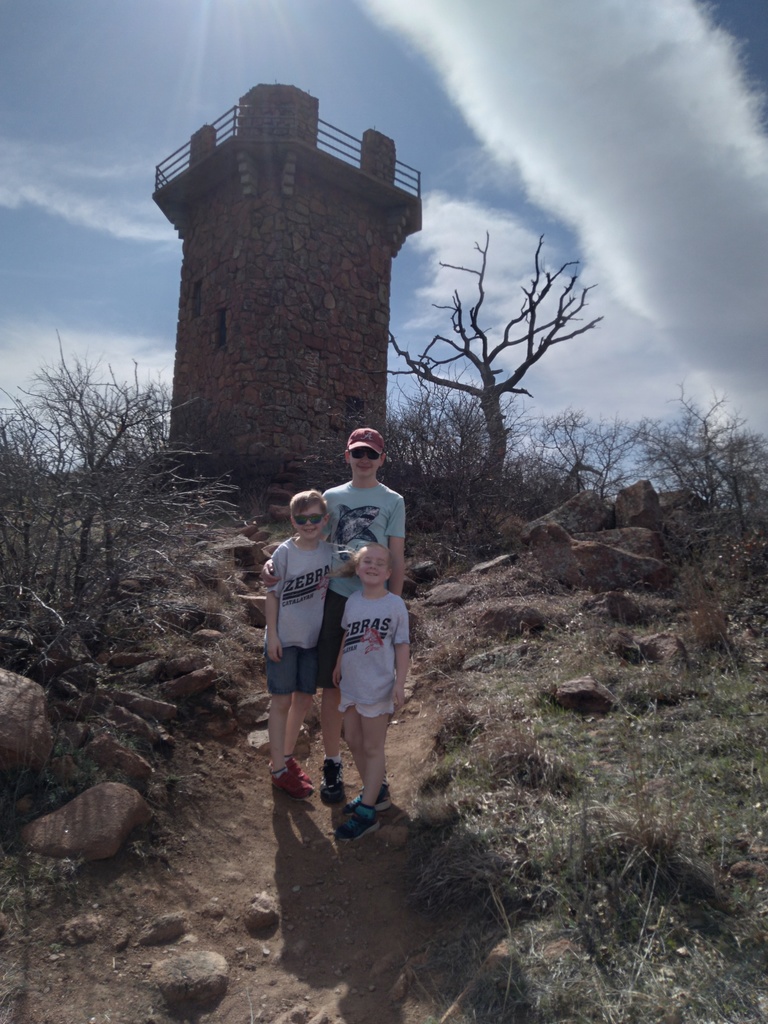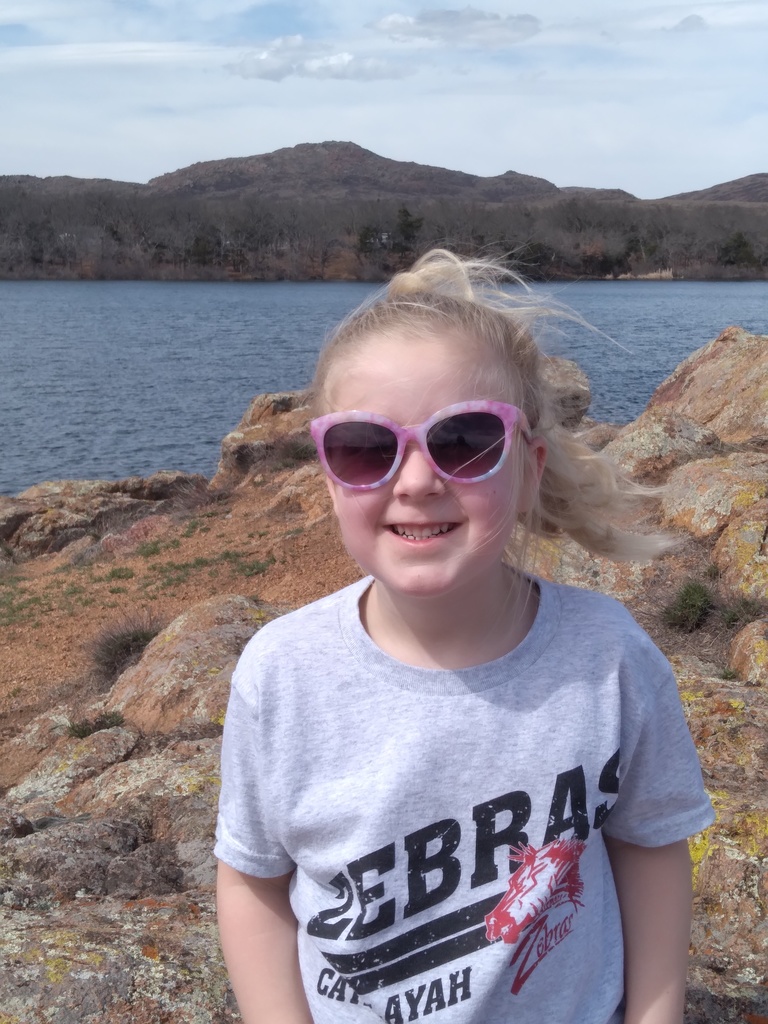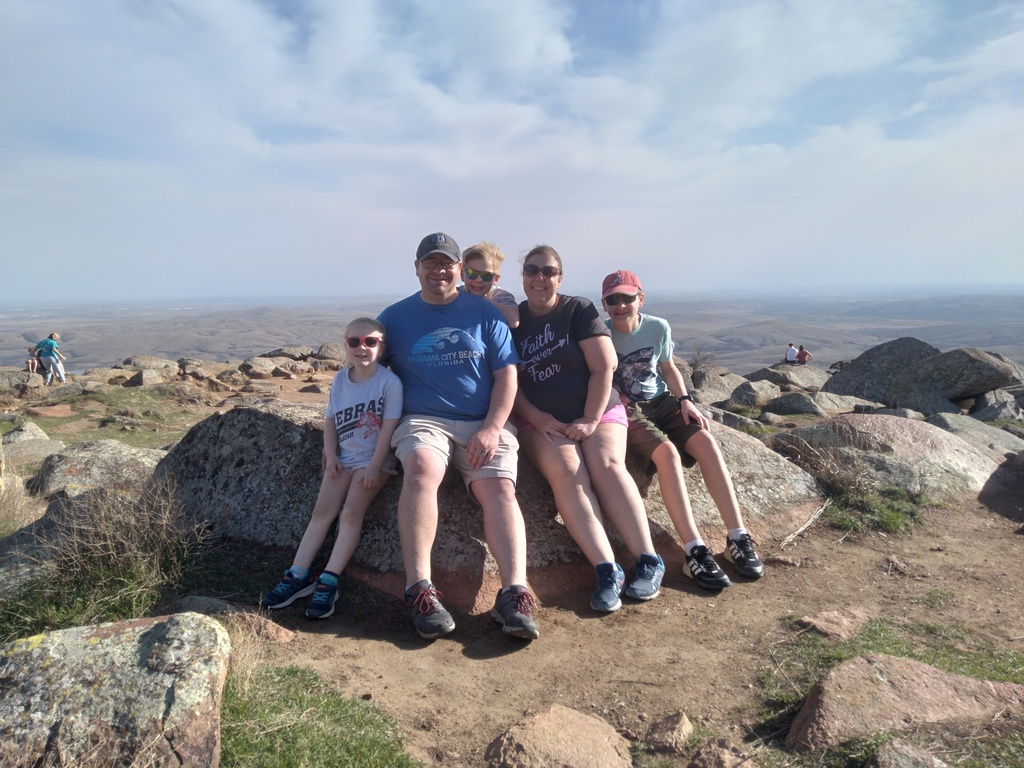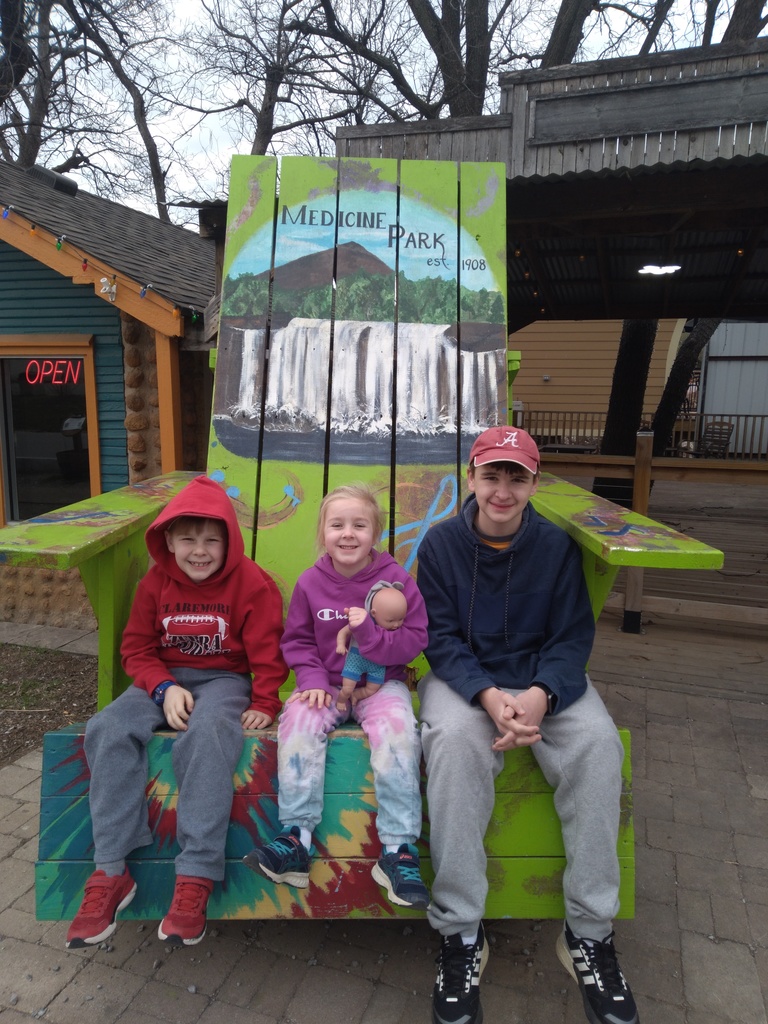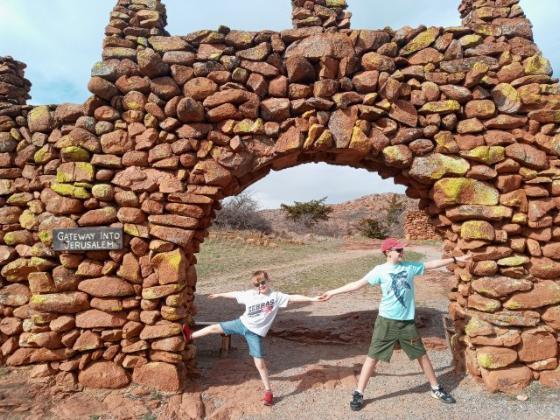 The Hassell sisters, Kyla, a 3rd grader at Westside, and Berklee, a 7th grader at WRJH, took their #CPSZEBRAPRIDE up on the slopes in Lake City, Colorado for our #ZebraTravelDiaries. Remember it does not matter how far you go, as long as you wear your Zebra logo! Submit your spring break photos to
jbrace@claremore.k12.ok.us
.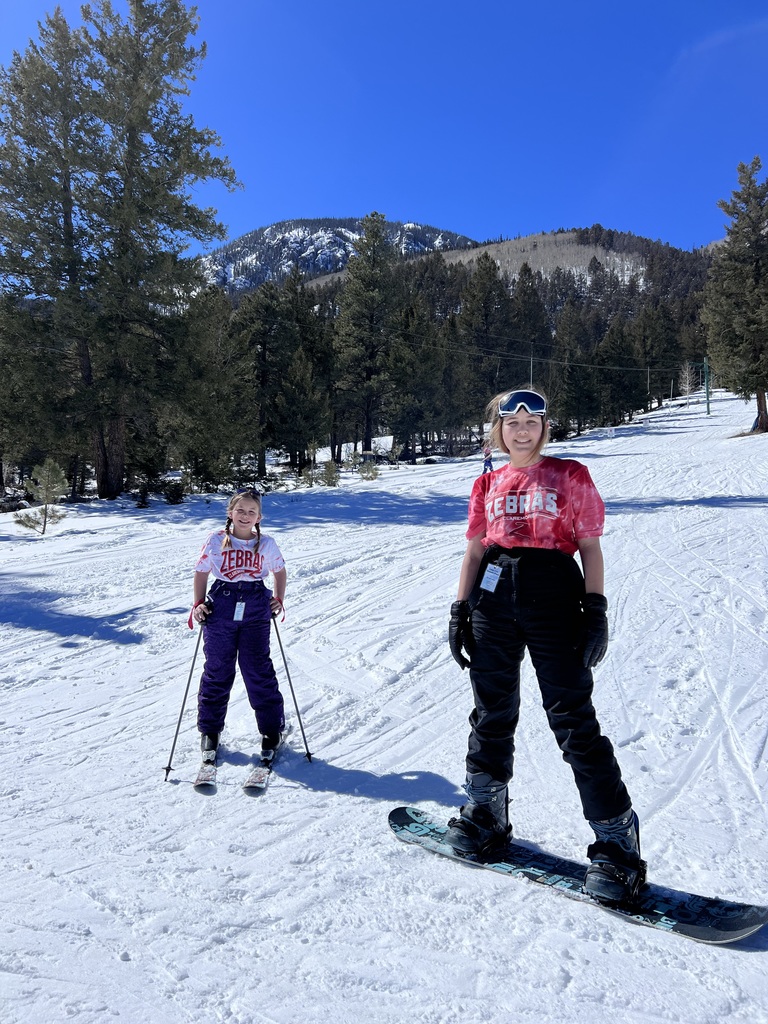 Today's entry is a great example of a #ZebraTravelDiaries Spring Break staycation. CeCe Aragon, spent some time at the Jenks Aquarium with her Grandma, Aunt and Uncle from Hevner, OK. Great opportunity to see both sea life and local lake life within driving distance of Claremore. #CPSZEBRAPRIDE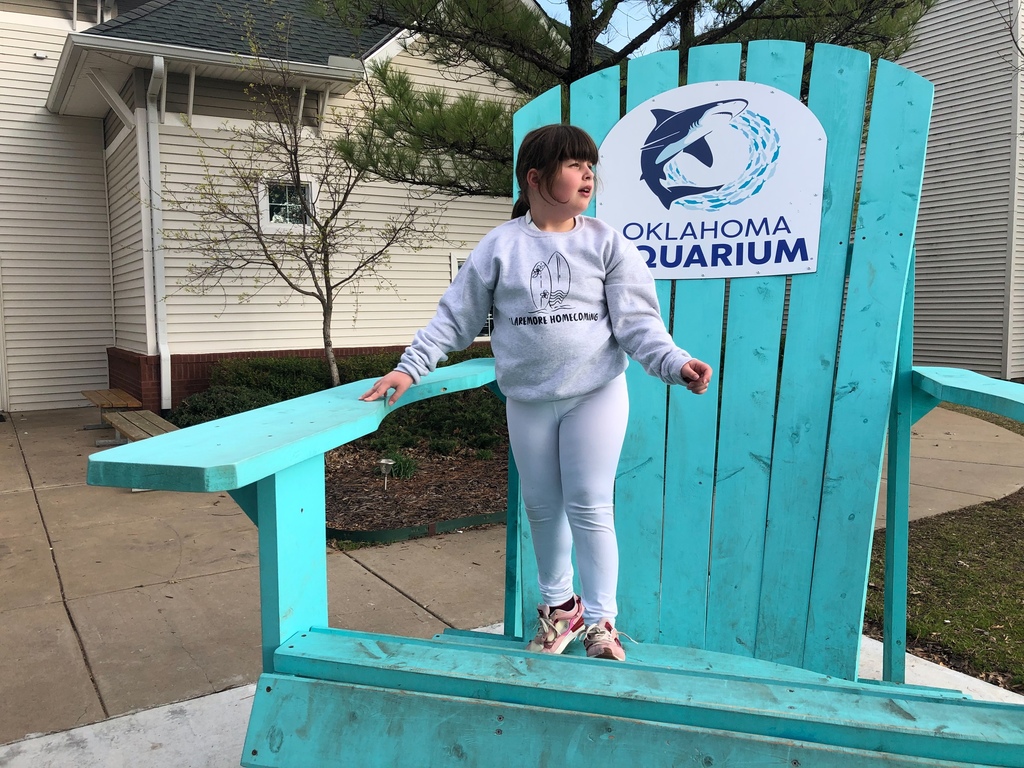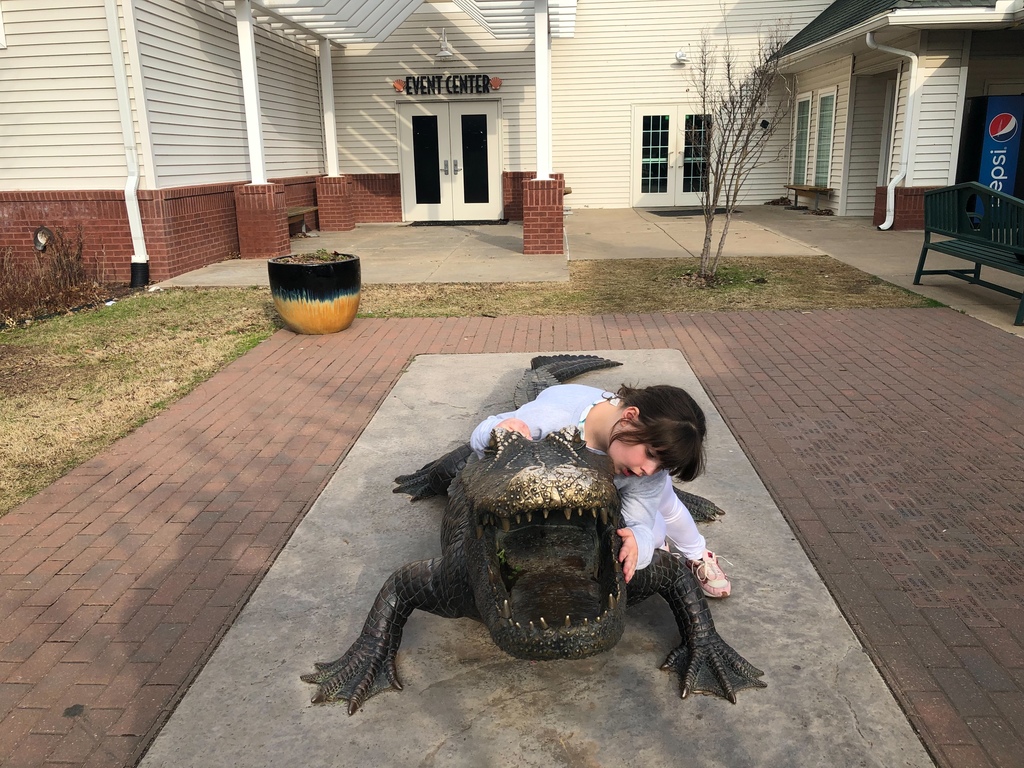 It's time for some SOCIAL MEDIA TAKEOVERS. Over the next few weeks, we will have several students, organizations & staff "take over" the CPS social media stories and show you what it's like to be a part of the Zebra Family! WEDNESDAY - BASEBALL AND BEACHES! Claremore baseball senior, Grant Evans, will take us to Alabama as the Zebra baseball team competes in the annual Gulf Shores tournament. Follow:
https://www.instagram.com/claremore.zebras/
#CPSZEBRAPRIDE

Our entries are rolling in for our Spring Break #ZebraTravelDiaries! Gage is a senior and on the drumline at CHS and Quinn is a 3rd grader at Catalayah. The family traveled to Disney World to watch the Gage and the band march in the parade at Magic Kingdom! #CPSZEBRAPRIDE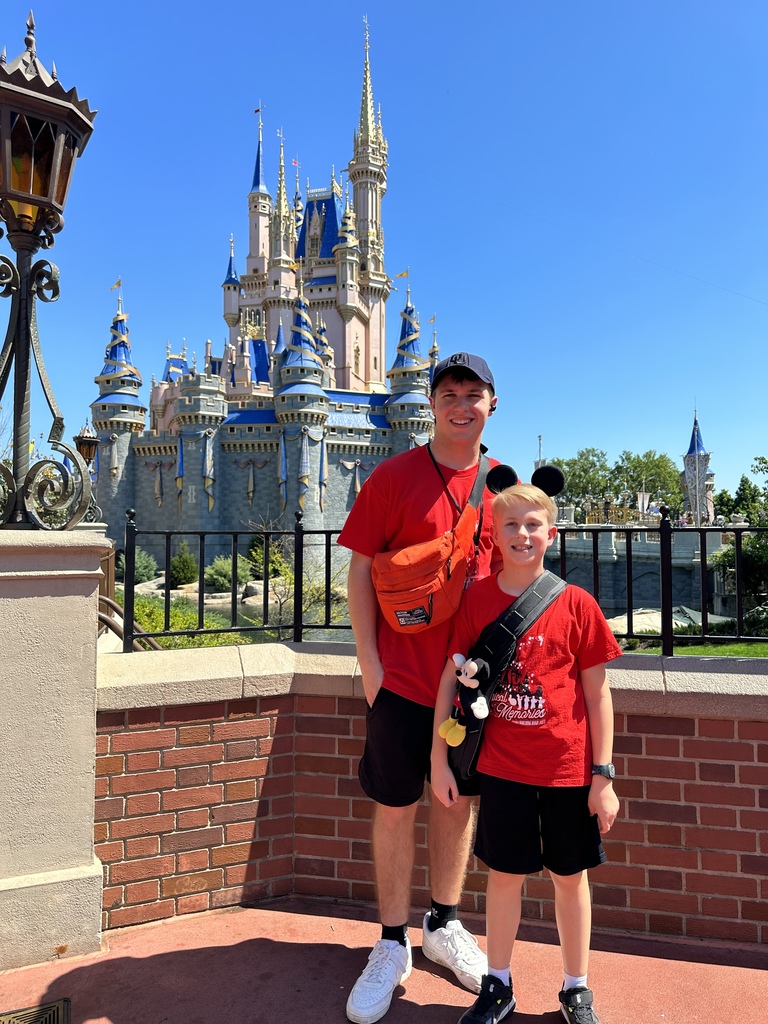 Our next entry into our Spring Break #ZebraTravelDiaries is a little closer to home. Sophie Spaulding (Westside) took a day trip to Stillwater to see the Spaulding family gate at Boone Pickens Stadium on the OSU campus and of course lunch at Eskimo Joe's in her #CPSZEBRAPRIDE!