Claremore Public School will not have classes on September 27, 2021. Although your children will not be in our classrooms, our teachers will be in Professional Development meetings, expanding their skills and perfecting their craft through participation in several Solution Tree workshops. We will see you Tuesday morning, ready to learn and celebrate homecoming week. #CPSZEBRAPRIDE

🍓 🍇🍊🍒🍈What is your favorite fruit snack? 📊 In Mrs. Ward's class at Catalayah the students learned about bar graphs using fruit snacks. #CPSZEBRAPRIDE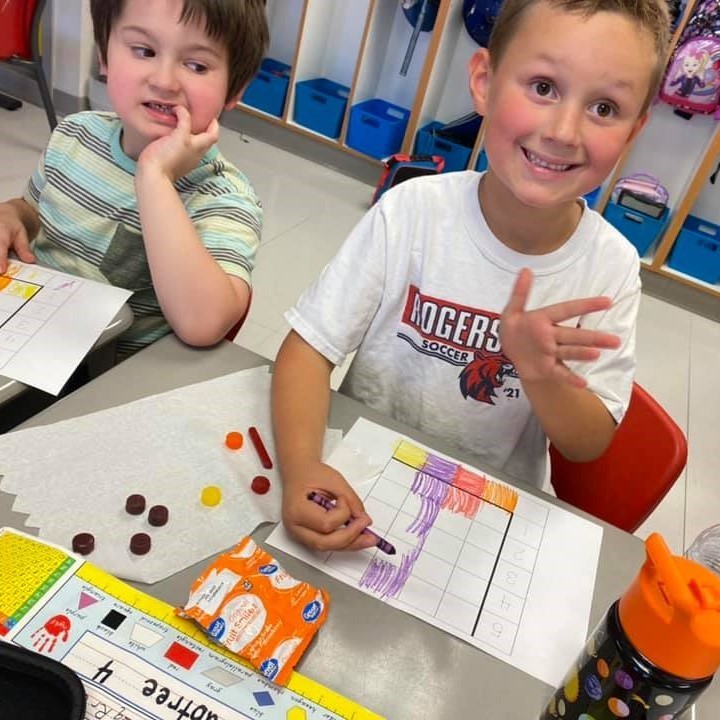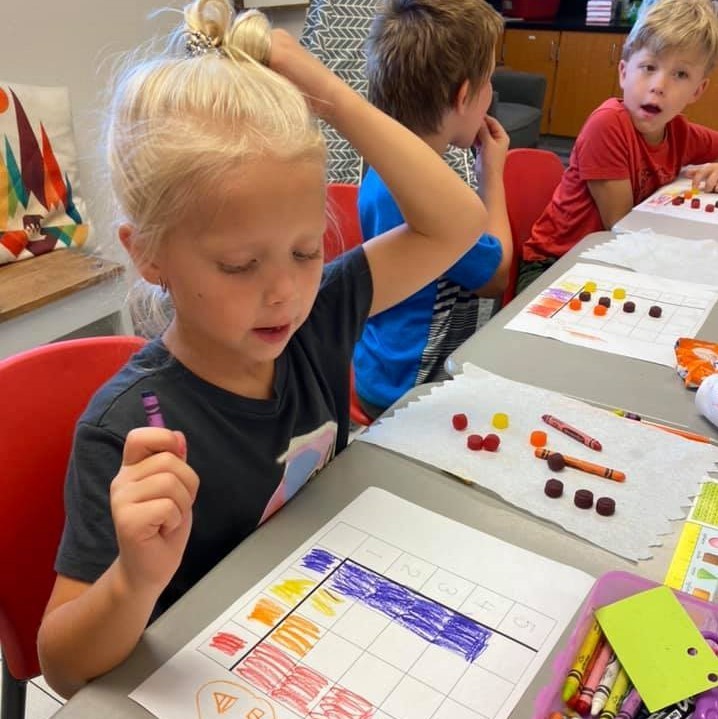 Claremore football will travel to Glenpool tonight. Show your #CPSZEBRAPRIDE and join them from the stands! But if you can't make it, you can cheer them on online ▶
https://youtu.be/cXsXUuDTWfQ
Tickets will be sold at the stadium. 𝘗𝘚𝘈: 𝘛𝘩𝘦𝘳𝘦 𝘢𝘳𝘦 𝘴𝘰𝘮𝘦 𝘭𝘪𝘷𝘦𝘴𝘵𝘳𝘦𝘢𝘮 𝘴𝘤𝘢𝘮𝘴 𝘨𝘰𝘪𝘯𝘨 𝘢𝘳𝘰𝘶𝘯𝘥 𝘴𝘰 𝘱𝘭𝘦𝘢𝘴𝘦 𝘯𝘰𝘵𝘦 𝘵𝘩𝘢𝘵 𝘊𝘗𝘚/𝘡𝘛𝘝 𝘸𝘪𝘭𝘭 𝘯𝘦𝘷𝘦𝘳 𝘤𝘩𝘢𝘳𝘨𝘦 𝘵𝘰 𝘷𝘪𝘦𝘸 𝘵𝘩𝘦 𝘭𝘪𝘷𝘦𝘴𝘵𝘳𝘦𝘢𝘮.

PLC Day for Teachers = EARLY RELEASE for students today. 🕑 Elementary @ 2:00 PM 🕝 WRJH / CHS @ 2:30 PM #CPSZEBRAPRIDE

Mrs. Whitaker's World Changers at Westside are looking forward to Apple Fest ! #CPSZEBRAPRIDE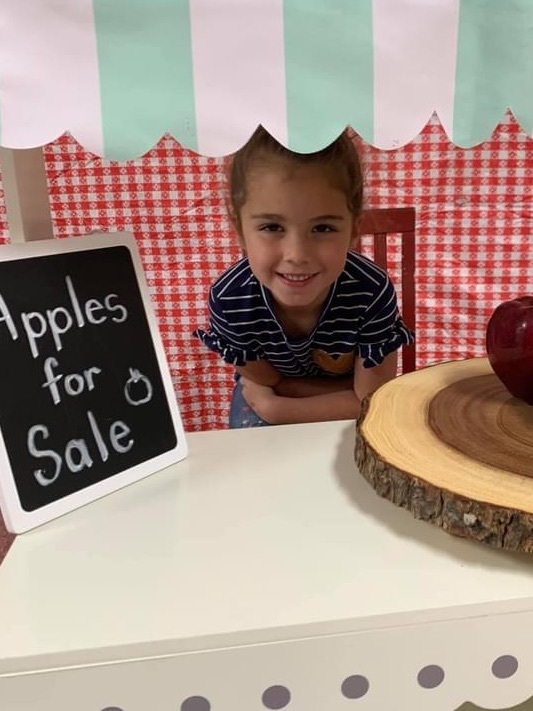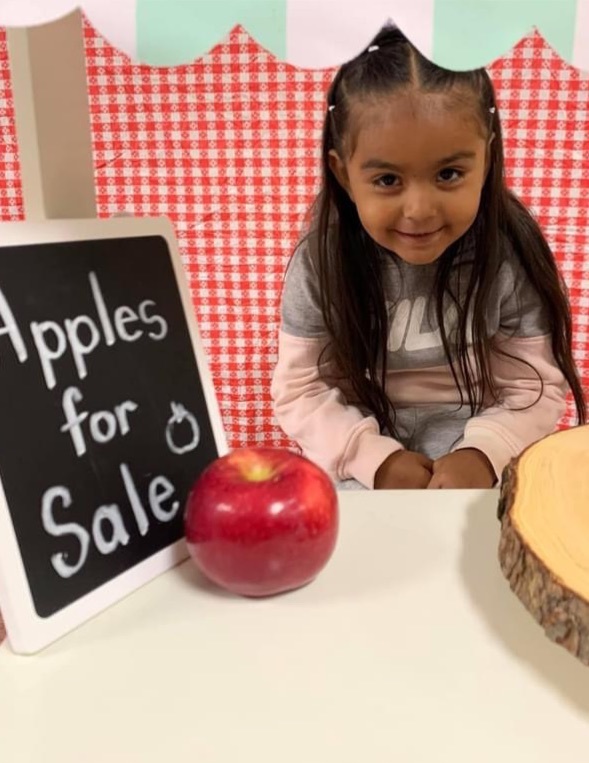 A told B, and B told C "I'll meet you at the top of the coconut tree?"... Ask a PreK-er at Catalayah and they just might sing you the Chicka Chicka Boom Boom song. #CPSZEBRAPRIDE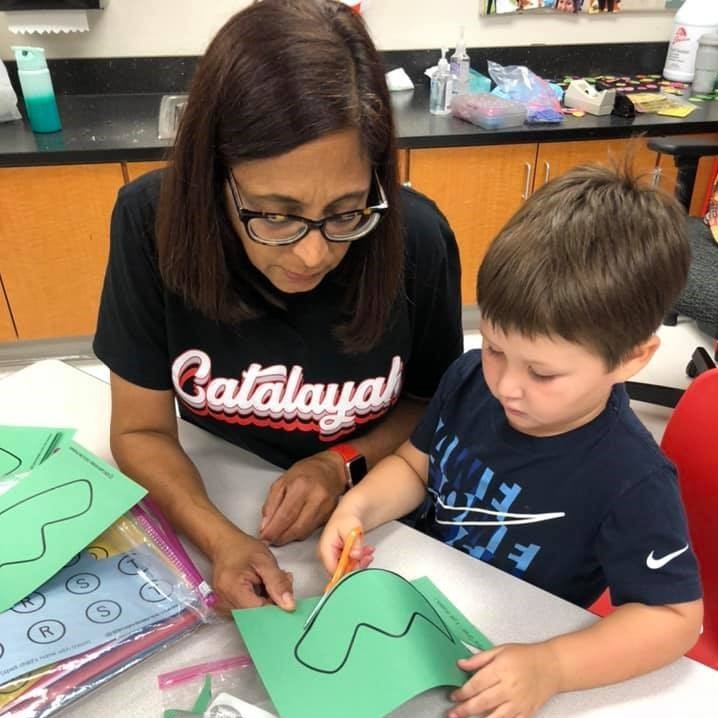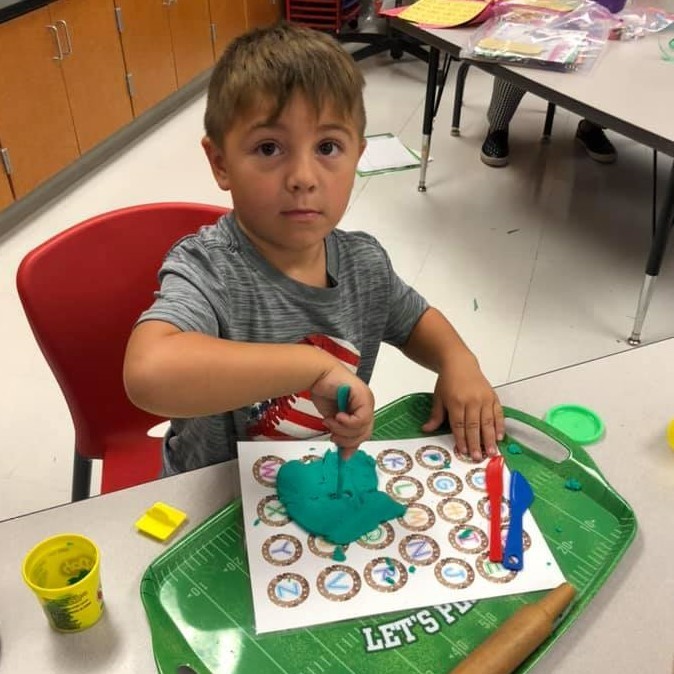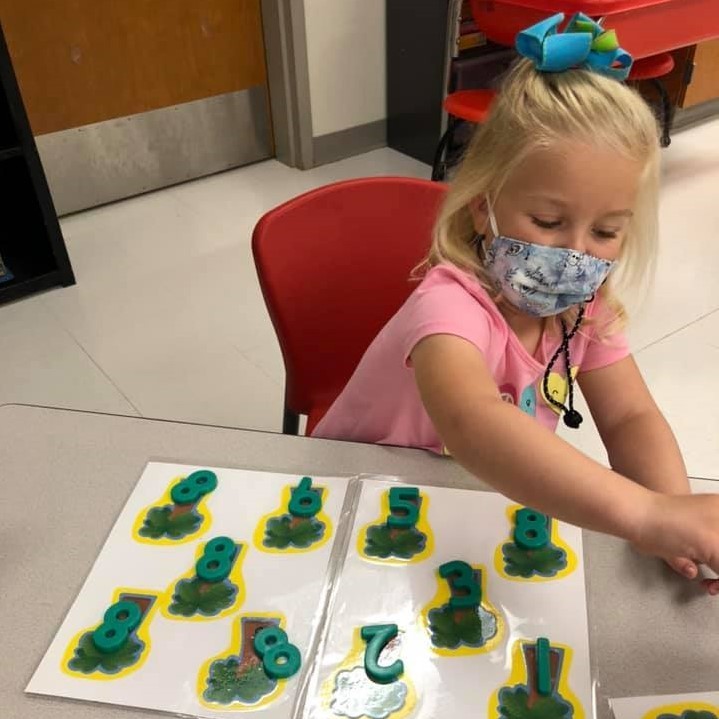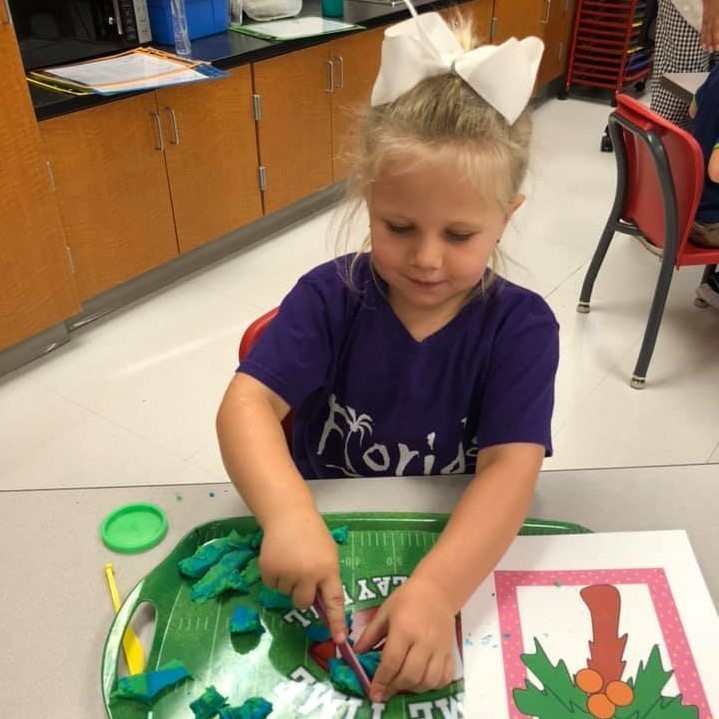 📢 ELECTION NOTICE 📢 CPS Indian Education Committee (JOM) Johnson O'Malley October 5, 2021 6:00 PM CPS Enrollment Center Contact: Jackie Boyd, Coordinator More info ▶
https://5il.co/zhp6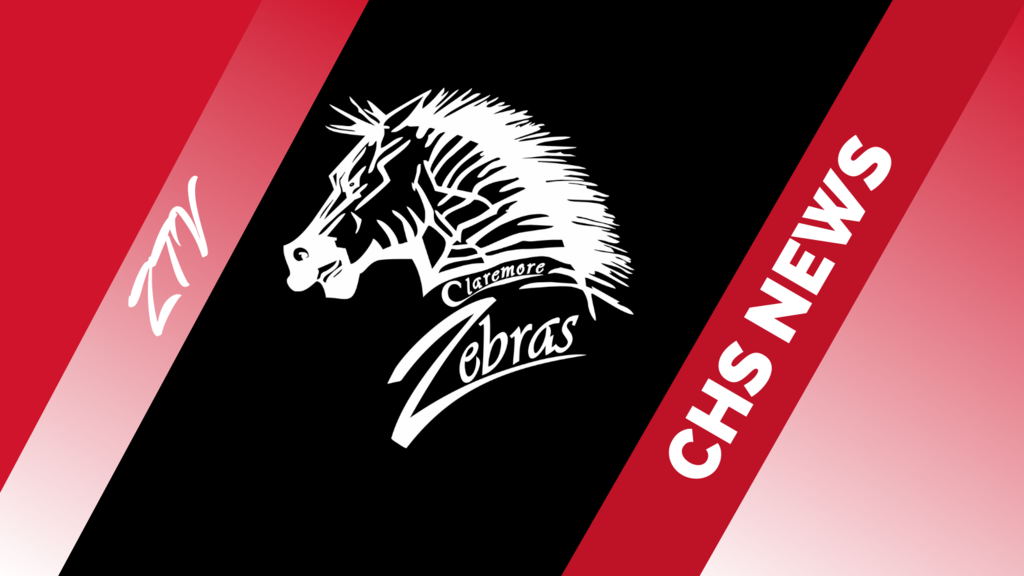 Two of Claremont's 5th graders won the City of Claremore's Conservation Poster Contest in the Spring of 2021. Their artwork is now on the side of a City truck. Congratulations, Jaden and Addison. #CPSZEBRAPRIDE #BecauseofArtEd

ARTS IN EDUCATION - High School Art Mrs. Williams, CHS Art teacher, opens the art studio for all CHS students who wish to advance their skills, learn new techniques, or just have a space to work on their art. Open studio is open from after school until 5:00 PM on Tuesday and Thursday, weekly. #CPSZEBRAPRIDE #BecauseofArtEd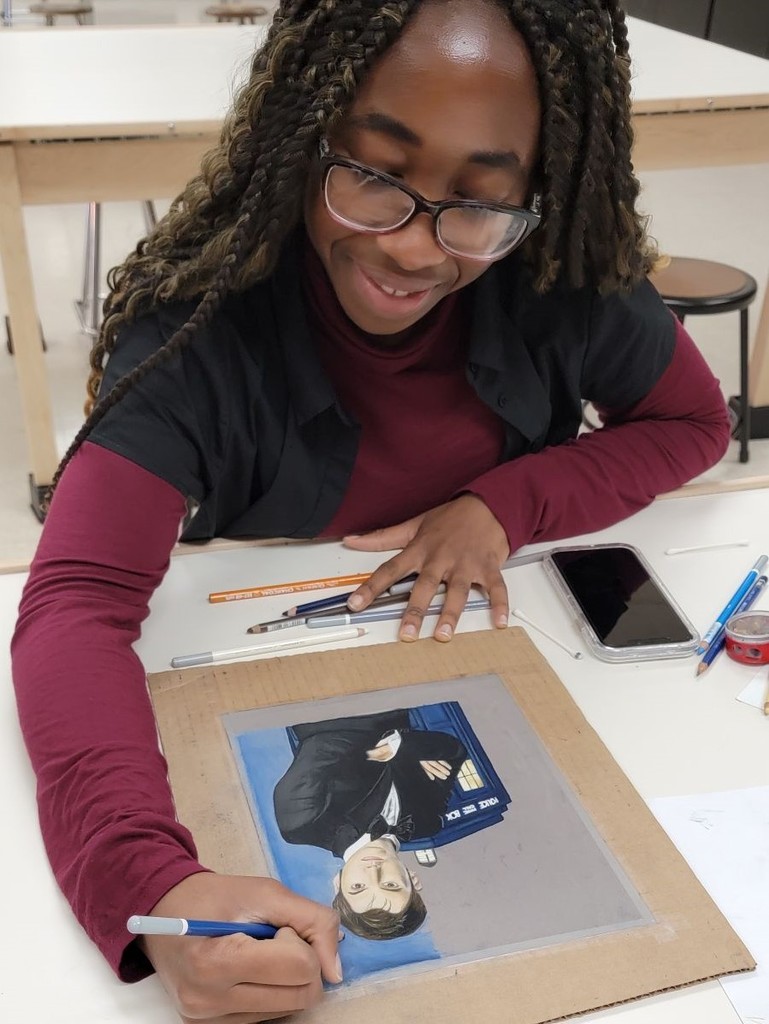 ME IN A BAG? Creating a community is essential to the learning environment and a classroom is the gathering place. We want all children can feel secure, nurtured and supported by the environment, each other, and the teacher. Classrooms across the district plan several activities to get to know our new classroom friends and celebrate their common interests and differences. Mrs. Wallis' Worth Wonders at Catalayah shared their "Me In A Bag" items representing themselves with their classmates. In the process, students celebrate their individuality, build trust, gain confidence speaking in front of their new friends, and practice their interpersonal skills. #CPSZEBRAPRIDE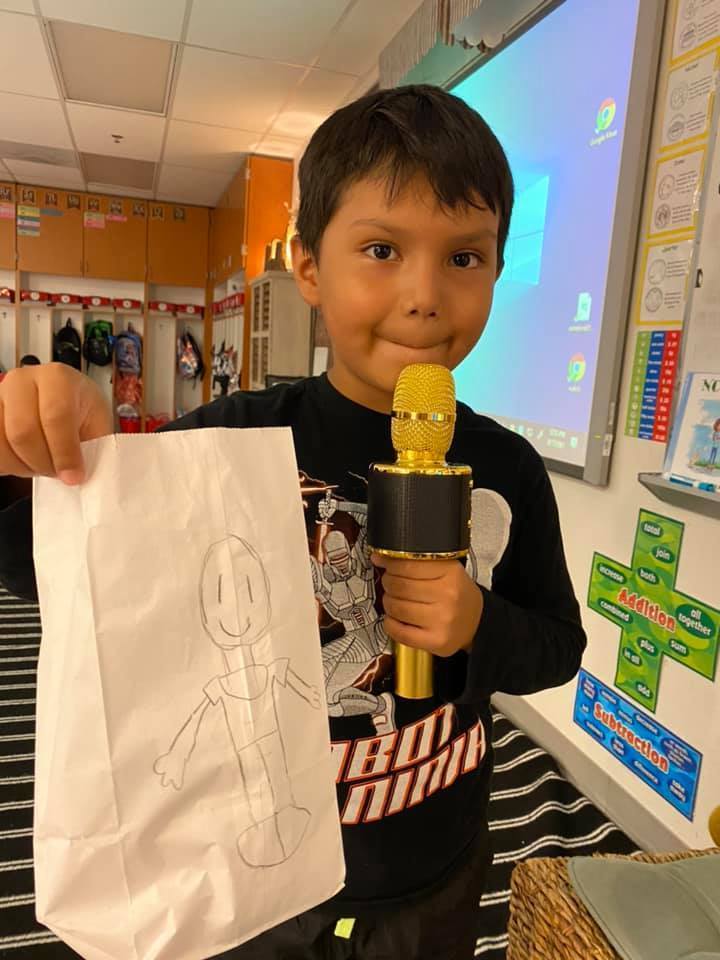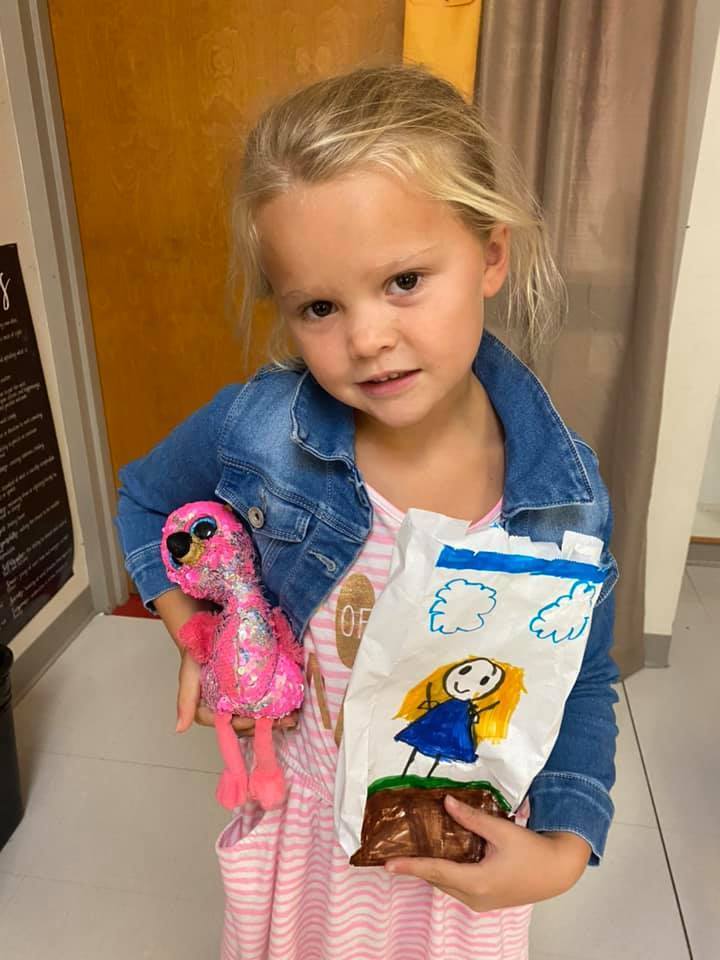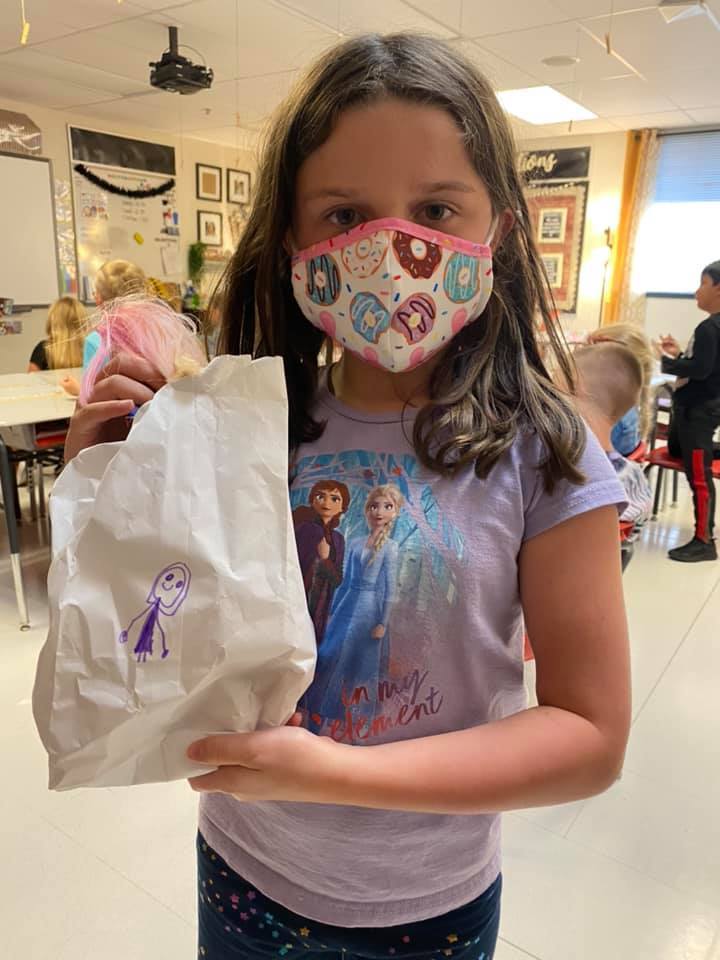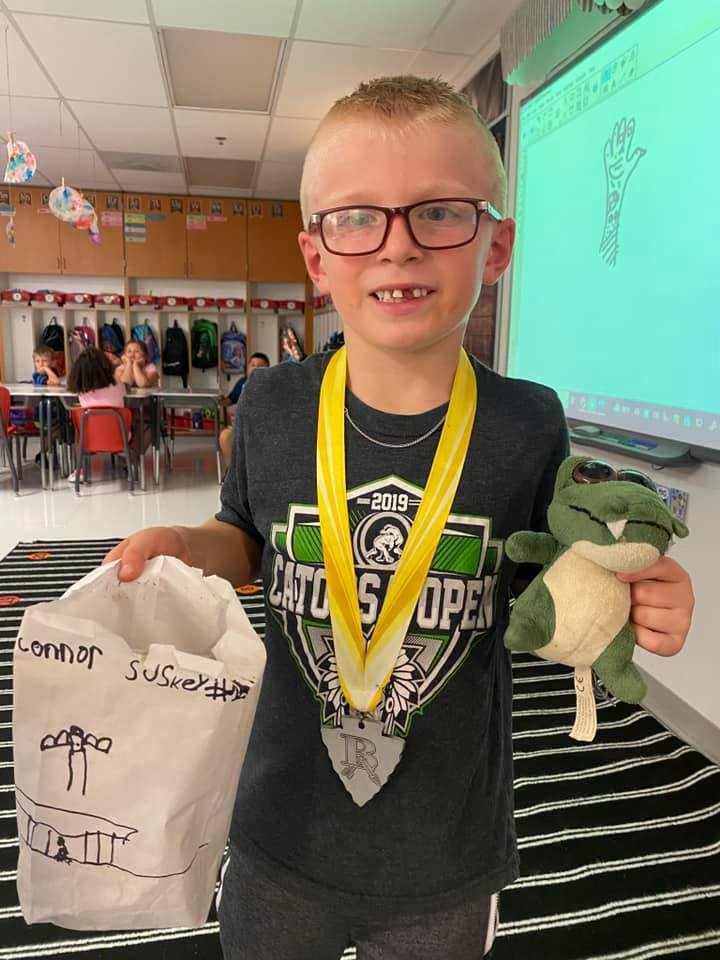 🍉On Wednesdays, we wear Watermelon! 🍉 #CPSZEBRAPRIDE

From octagonal stop signs and rectangular doors, to triangular roofs and circular wheels—shapes are everywhere. Learning shapes not only helps children identify and organize visual information, it helps them learn skills in other curriculum areas including reading, math, and science. For example, an early step in understanding numbers and letters is to recognize their shape. Learning shapes also helps children understand other signs and symbols. Mrs. Books Curious Characters at Westside started the school year off working in groups with manipulatives to help reinforce these skills. #CPSZEBRAPRIDE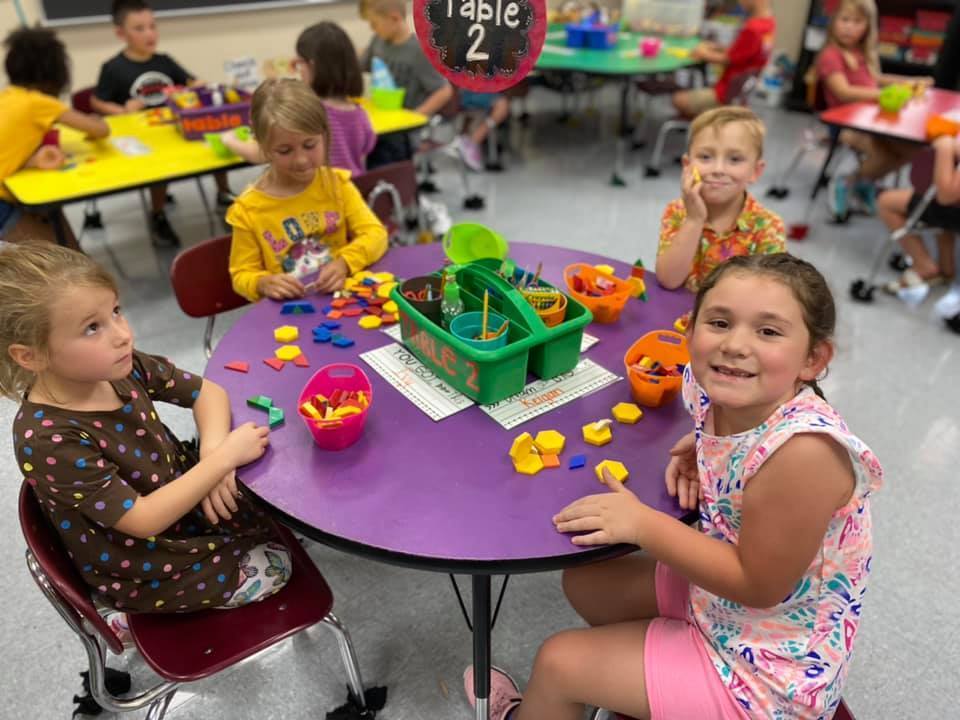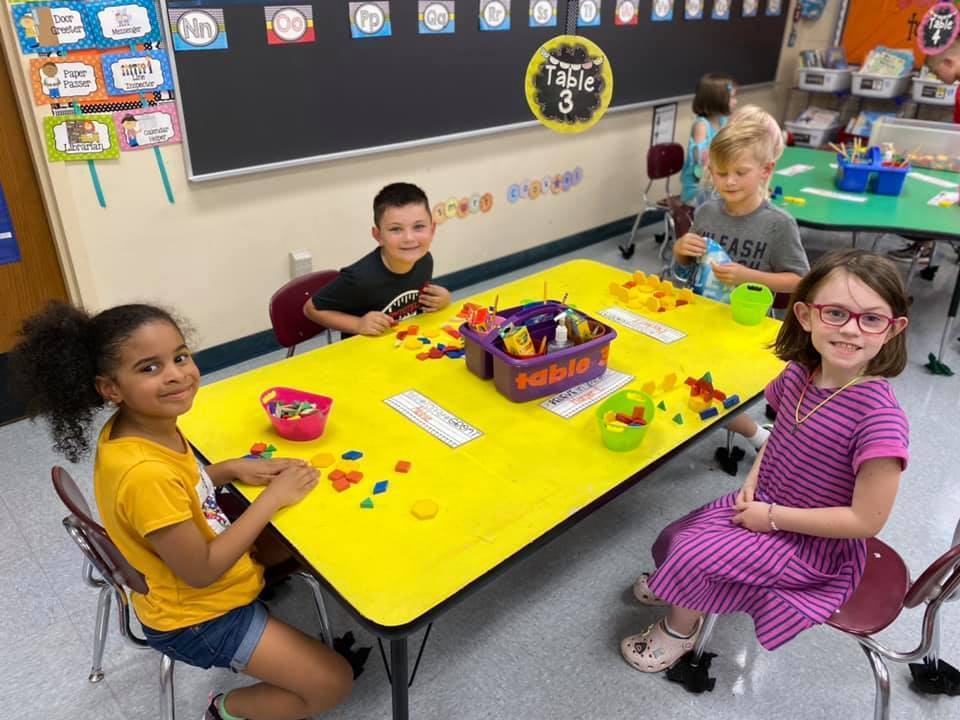 The Claremore FFA Officers spent the day in Glenpool for Chapter Officer Leadership Training (COLT Conference). Excited to see what these officers can do this year. Rogers County Fair starts Thursday. Come out and enjoy the fair. #CPSZEBRAPRIDE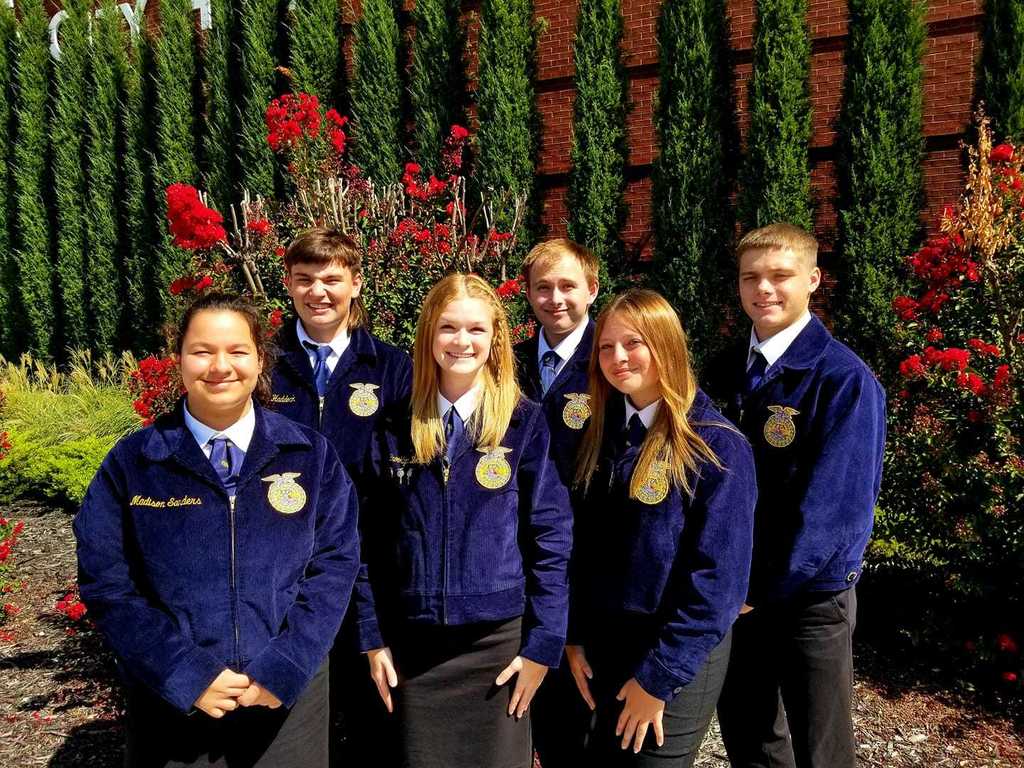 🎉 IT'S TIME FOR US TO CHEER ON THE CHEERLEADERS! 🎉 Cheer Regionals are this Saturday, Sept 18, 2021, at Stroud High School. Claremore Cheer is on the competition mat at 2:36 pm. Tickets are only available online:
https://gofan.co/app/school/OSSAA
OSSAA is only allowing you to purchase 8 tickets at a time. Want more than 8? Just log back in and buy more. #CSPZEBRAPRIDE

These outfits are purrrfect! Some of our Kinder girls and teachers were all matched up in their cheetah prints! We love the surprise and excitement on a student's face when there's been a case of accidental matching! #CPSZEBRAPRIDE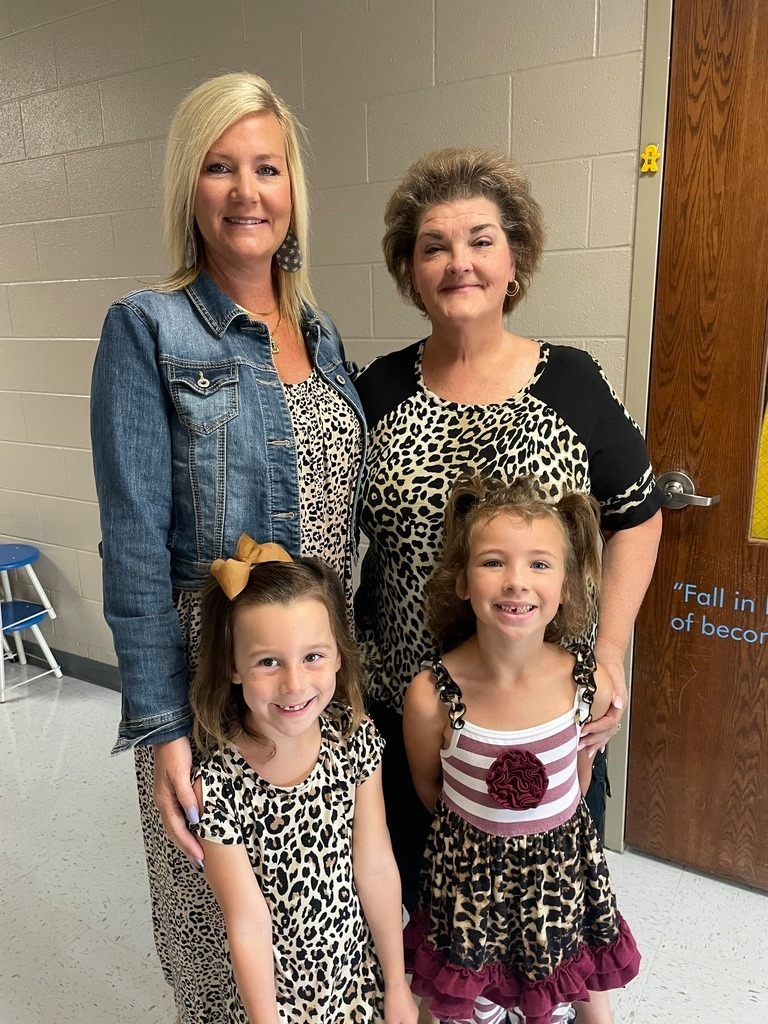 "The arts are essential. They teach students innumerable lessons—practice makes perfect, small differences can have large effects, collaboration leads to creativity. The arts also teach children that there are several paths to take when approaching problems and that all problems can have more than one solution." - Americans for the Arts Our state and nationally recognized dance team learn more than how to dance but how to be better humans, how to solve problems, how to lead, and more! Watch their first performance of the season on Lantow Field.
https://youtu.be/FlSN1D33K3s
#CPSZEBRAPRIDE #BecauseOfArt

1st grade students in Mrs. Ward's class are working on number words. To enhance learning, they did a partner activity. One kid rolled a dice and both kids wrote the number word for the rolled number. It was super fun! #CPSZEBRAPRIDE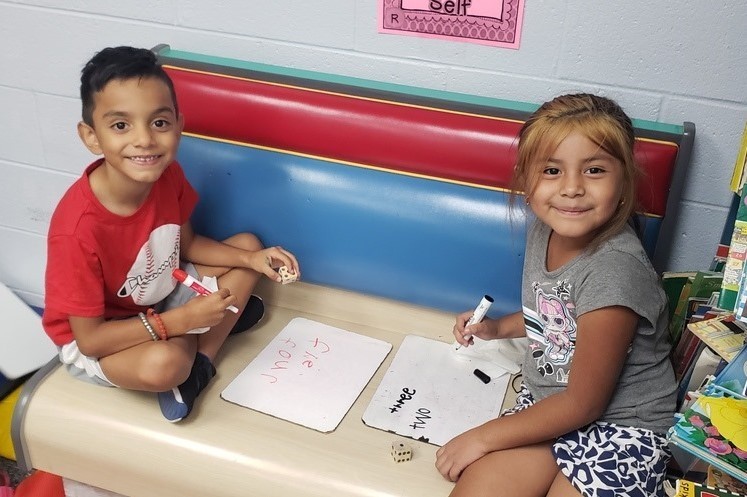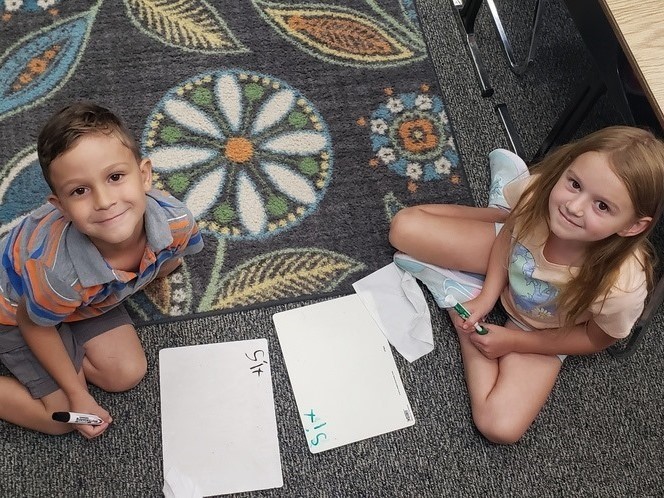 CHS Wrestling needs your help! They are working on a mural for their wrestling room and would like the public to submit photos of past CHS wrestlers for the project. Let's rally around them and help instill the legacy of our program in the next generation of Zebra wrestlers. Contact Coach Weber at
zweber@claremore.k12.ok.us
. #CPSZEBRAPRIDE #C-LOVE