Claremore FFA brought home the bacon at the Rogers County Fair!🏅🌽💙 🐴Horse show: Lily Enyart won Showmanship Scholarship Winner, All Around Senior High Point, English Gelding Halter Champion Pony Halter Reserve Champion, Grand Champion Hunt Seat Equitation, Reserve Champion Ranch Trail, Grand Champion Western Horsemanship, and Grand Champion Ranch Riding! Cattle Show: 🐮Veronika Armstrong received Champion Senior Dairy Showmen, 1st in her class with her Fall Brown Swiss Yearling, 2nd in her class with her Spring Brown Swiss Yearling, and 2nd in her class with her Brown Swiss Springer. 🐮McKenzie Boyer got Reserve Grand Simmental Steer (7th Overall), Reserve Grand Horned Hereford Heifer, Grand Champion Bull, Reserve Grand Maintainer Heifer, and 3rd overall with her Polled Hereford Heifer (12th Overall). Sheep Show: 🐑MaKinzee Joslin got 4th in her class with her Cross. 🐑Meadow Hiner got 4th in her class with her Hampshire and 3rd in her class with her Cross. 🐑McKenzie Boyer got 5th in her class with her Hampshire. 🐑Grace Burns got 1st in her class with her Cross and had the Grand Champion Suffolk. Goat Show: 🐐Adeline McComb got 9th with her Market Wether and did a great job in the ring for showmanship. Swine Show: 🐖Westin Watkins got 1st in his Berkshire Gilt class and 2nd in his Duroc Barrow class. 🐖McKenzie Boyer got 2nd in her Duroc Barrow class. Congratulations to these hardworking students and their many successes and good luck to them as they prepare for the Tulsa State Fair!🏅🌽💙🦓 #CPSZEBRAPRIDE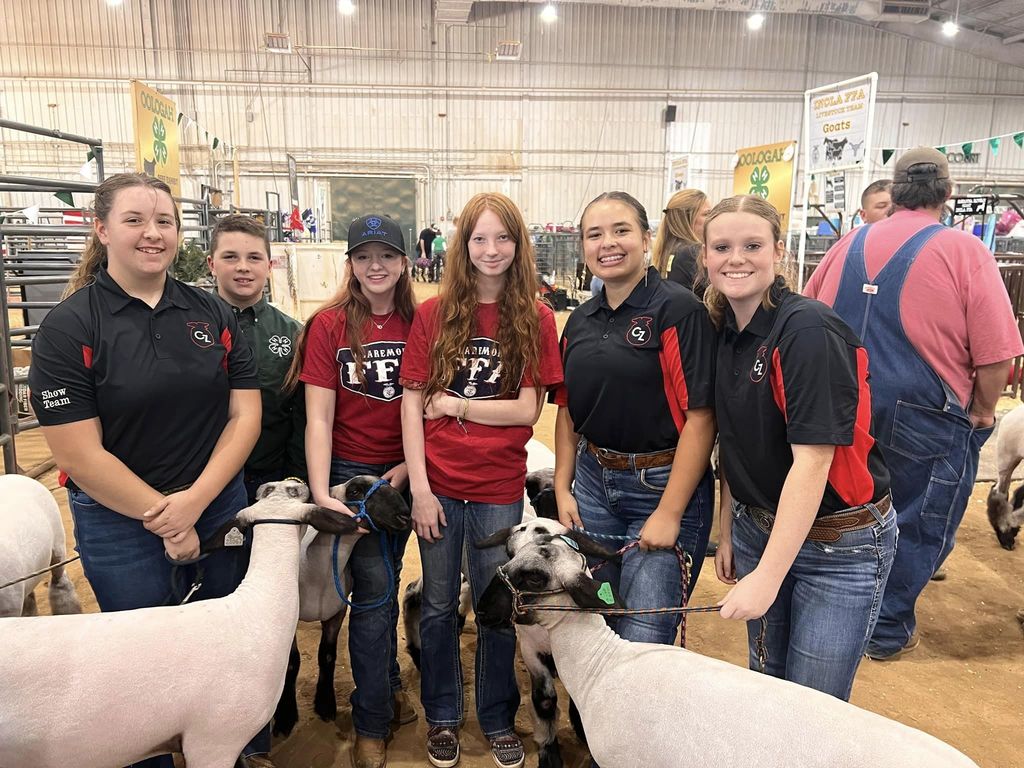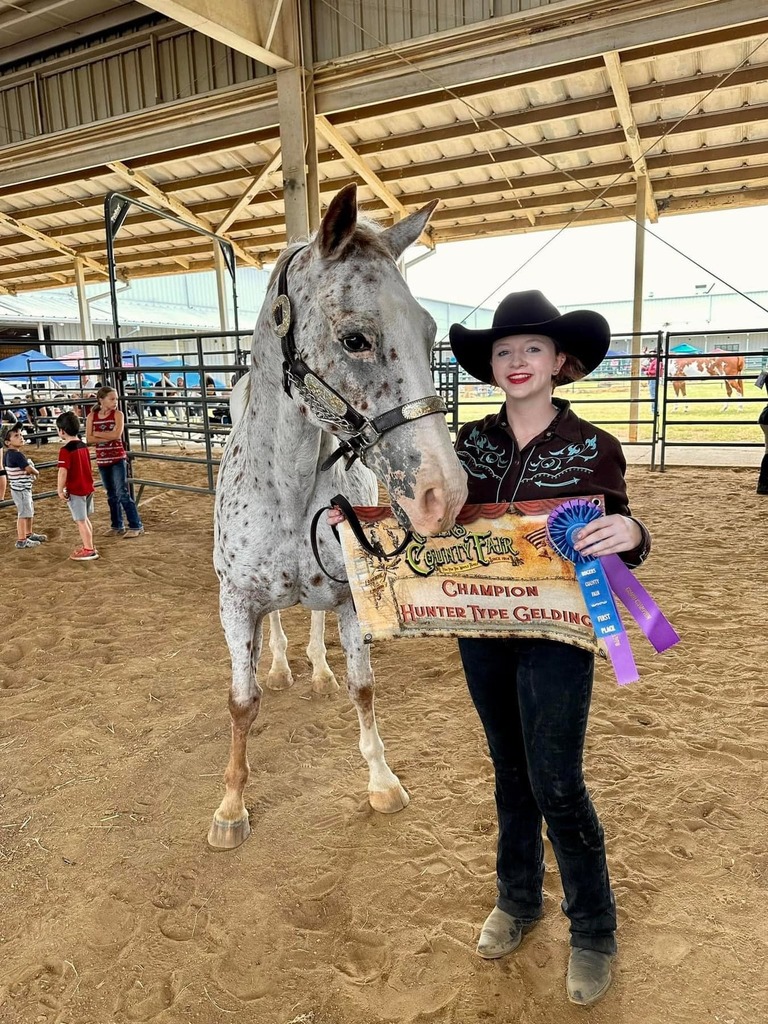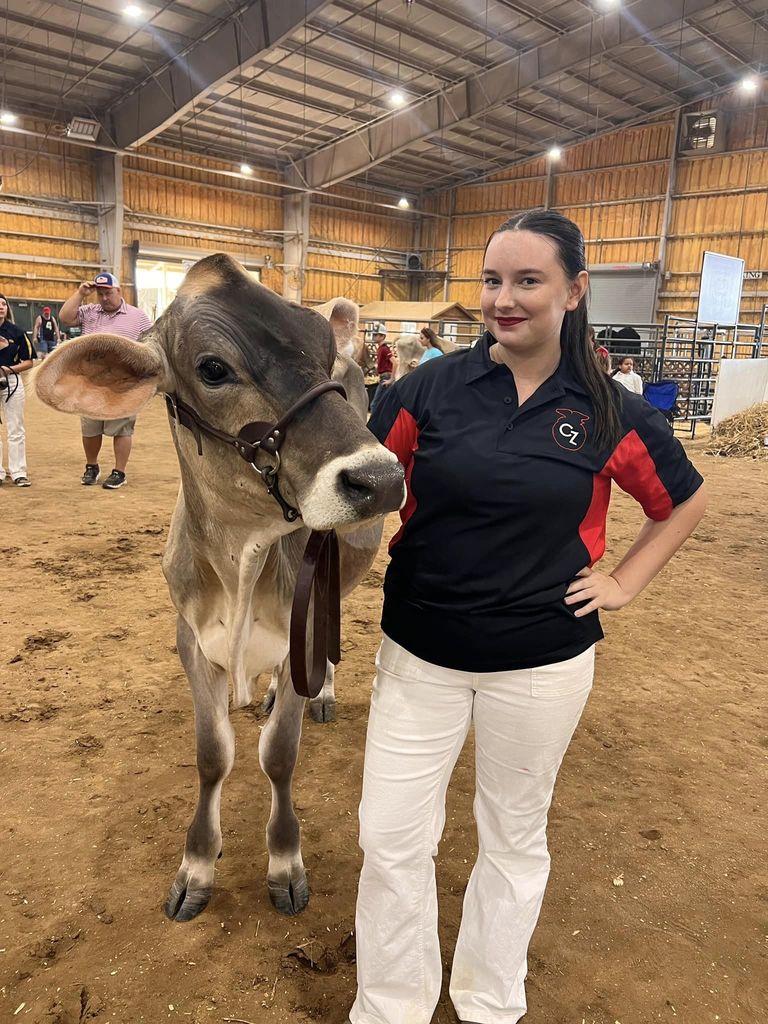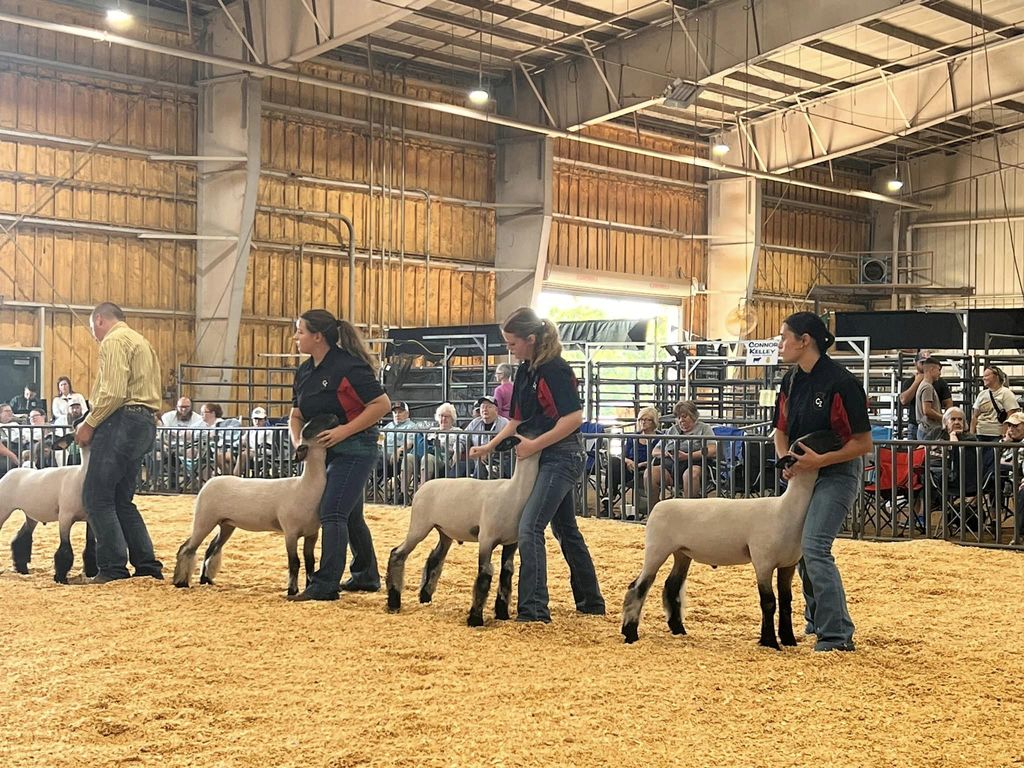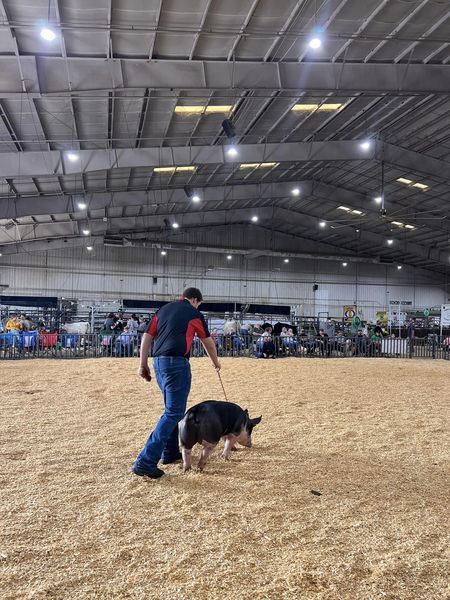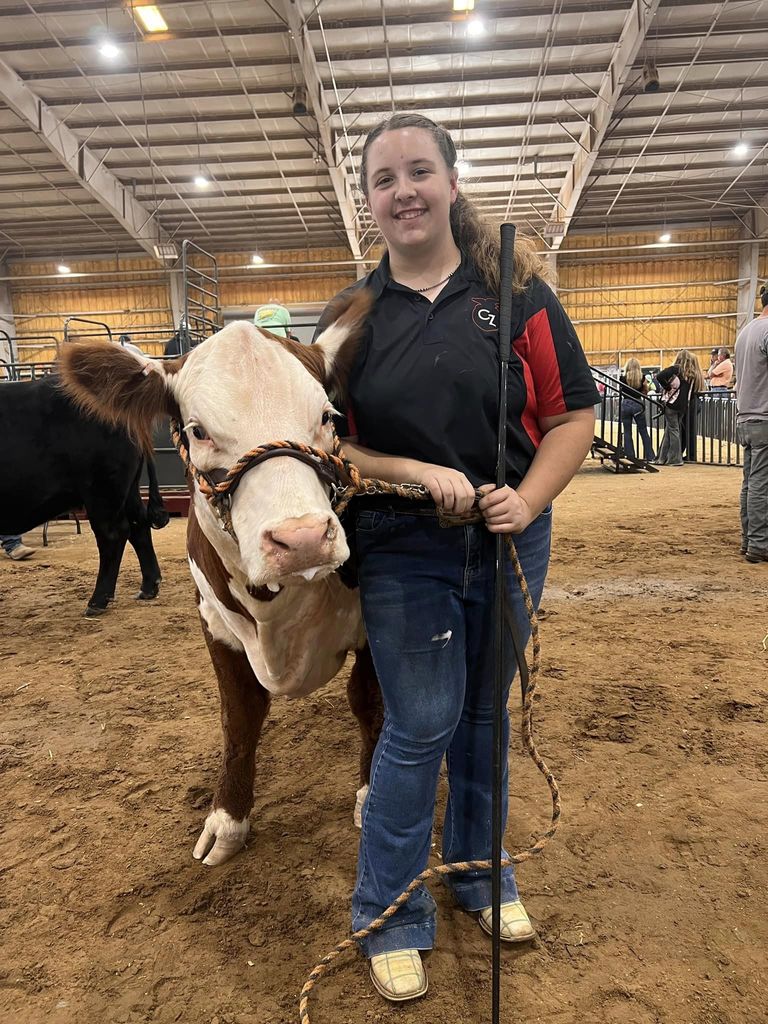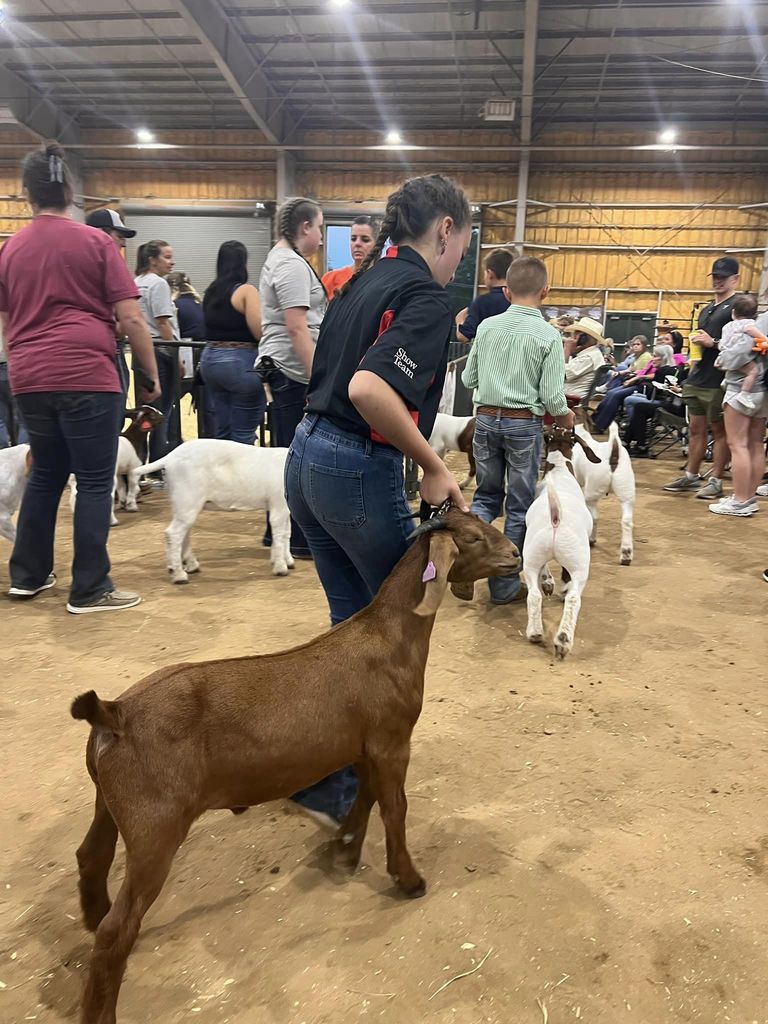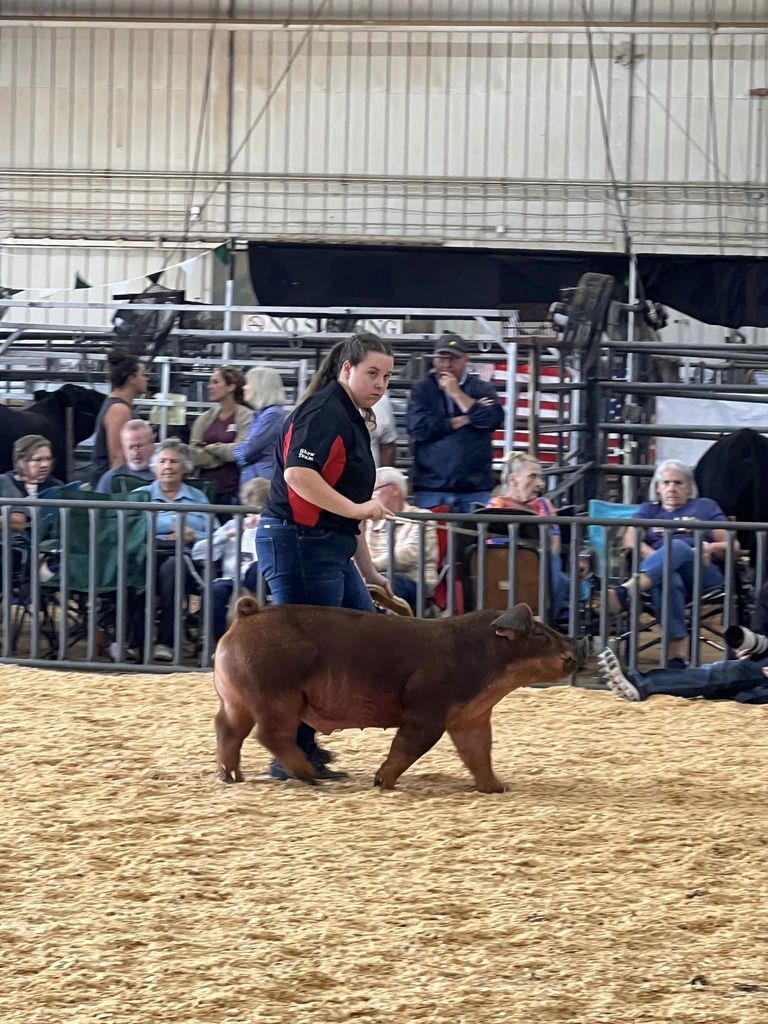 🏐Volleyball GAME DAYS! 🏐District/Conference Record 4-0 🏐Overall Record 23-6 🏐Ranked 5th 📅 September 26th 📍 Home ⌚JH 4p / JV 5p / V 6p 📅 September 28th 📍Home ⌚JH 4p / JV 5p / V 6p Photo credits: @kraigcmedia

🎵🎷🥁 It's time to rally together and show our unwavering support for the incredible CHS Zebra Marching Band as they prepare to compete at the Oologah Stallion Battalion. This is not just any competition – it's a chance for us to unite as a community and cheer on our talented musicians! 📅 Date: 9/30/23 🕝 2:45 PM (Prelims) 🏆 3:30 PM (Finals) 🎶 Just as our athletes shine on the field, our band members shine on the stage. Attending this competition is a fantastic opportunity to reciprocate the support our athletes receive at their games. It's time to show the band some love and encouragement in return! 🌟 Spirit and Unity: The Zebra Marching Band isn't just about music; they exemplify the spirit and unity that make our school community special. When we come together to support them, we strengthen the bonds that tie us all together as Zebras. 📣 Let's pack the stands at the Oologah Stallion Battalion competition! Let's make our presence known and our support felt, and together, we'll create a memorable day for our Zebra Marching Band!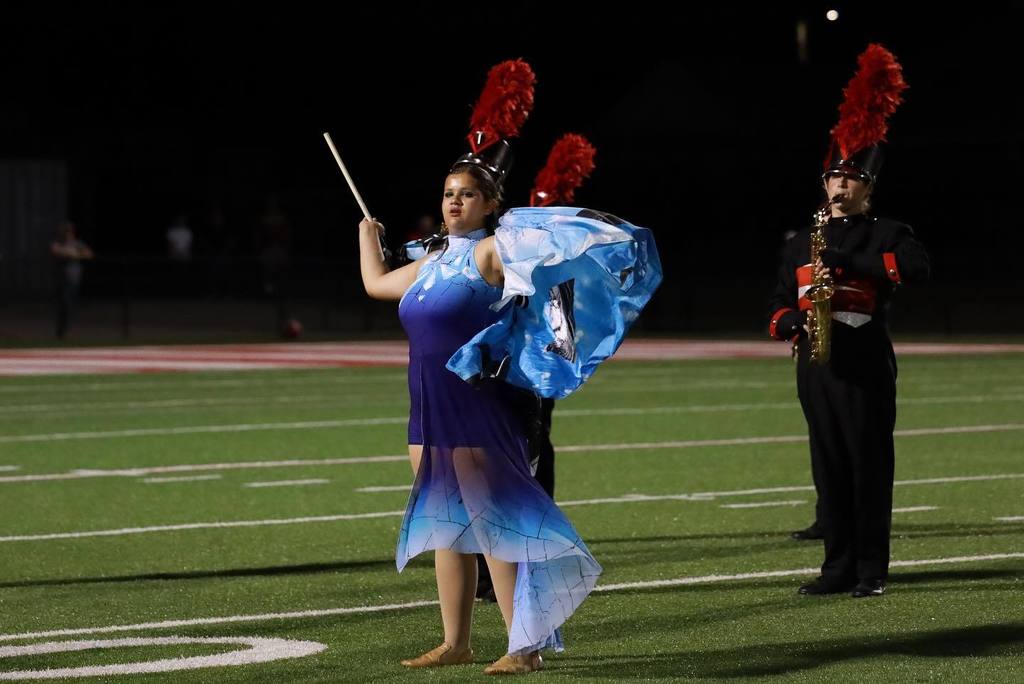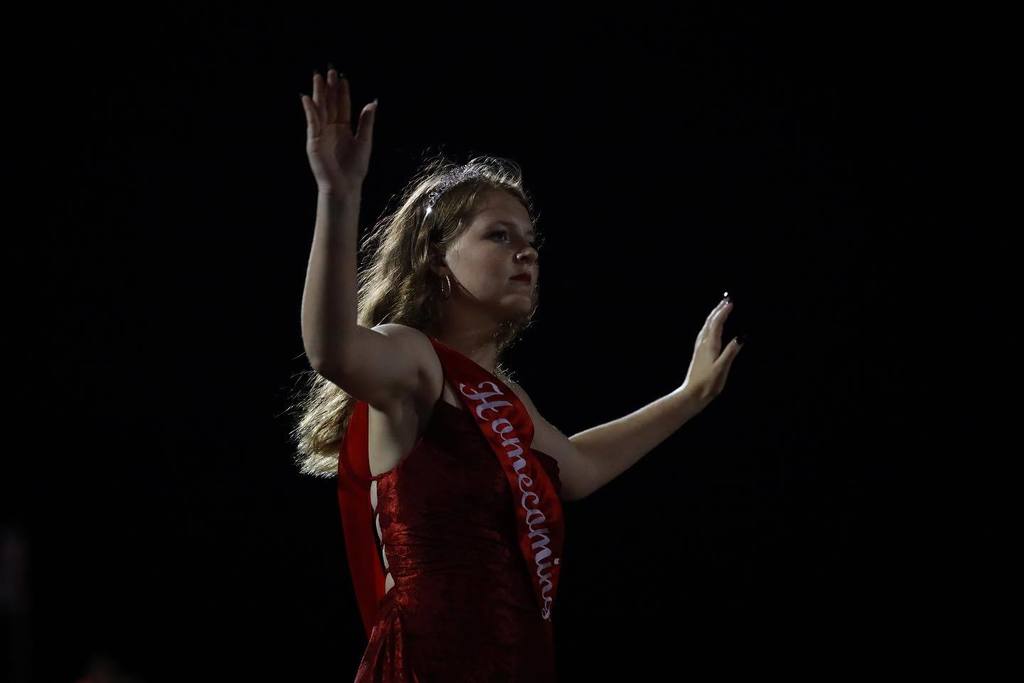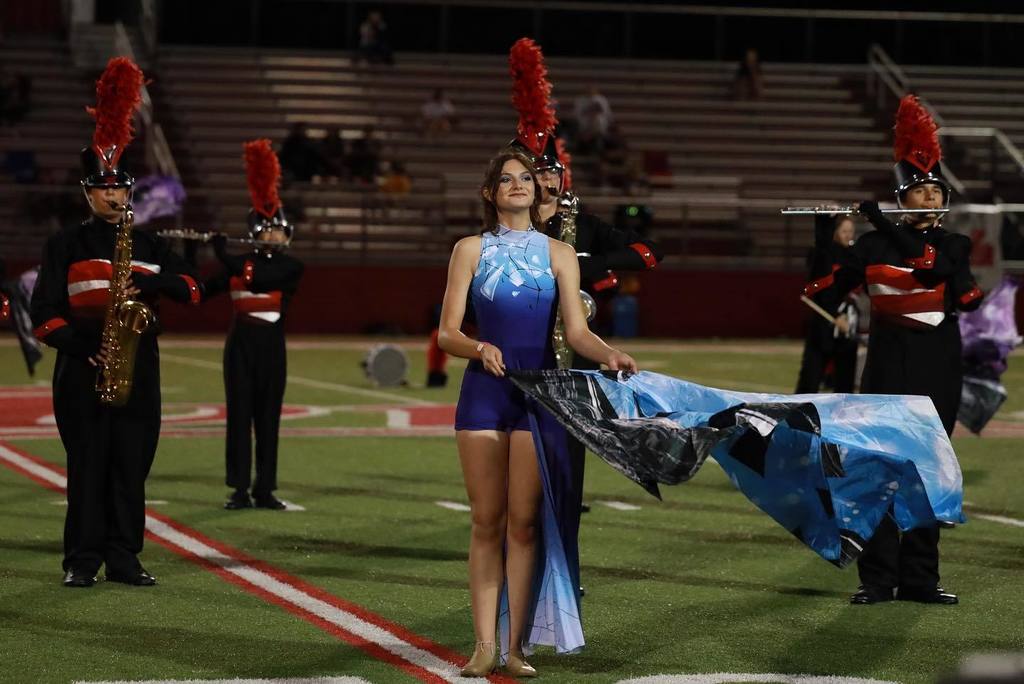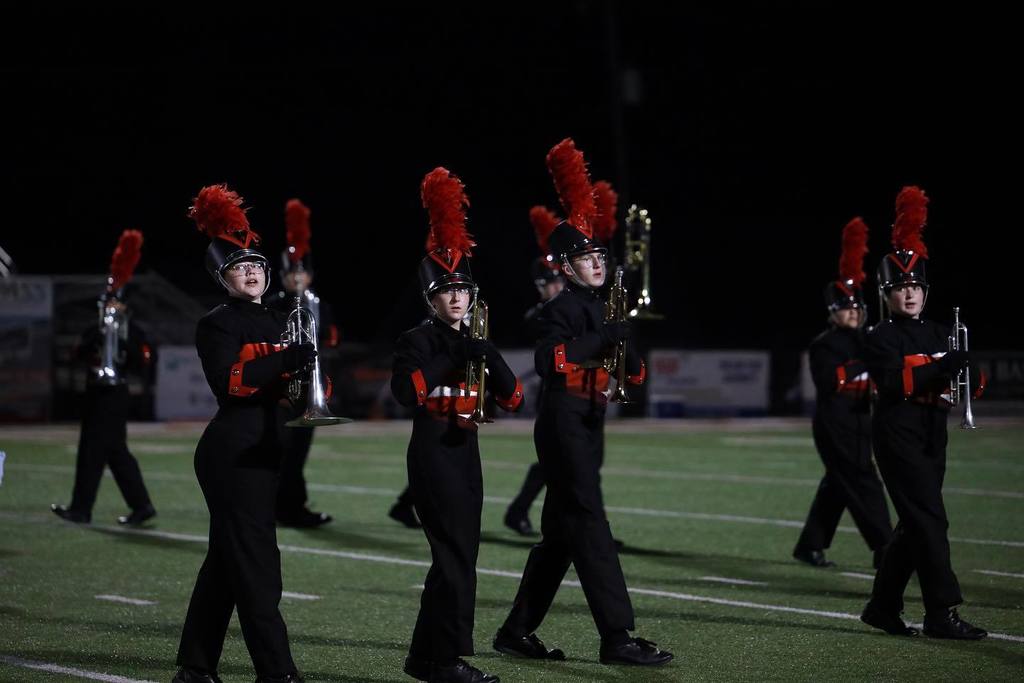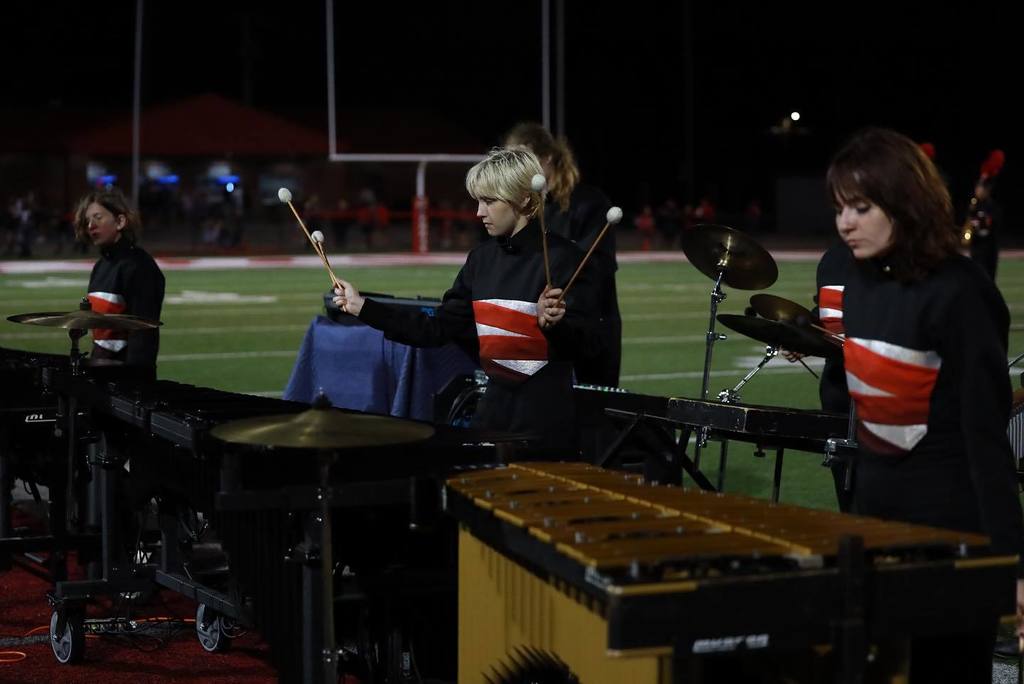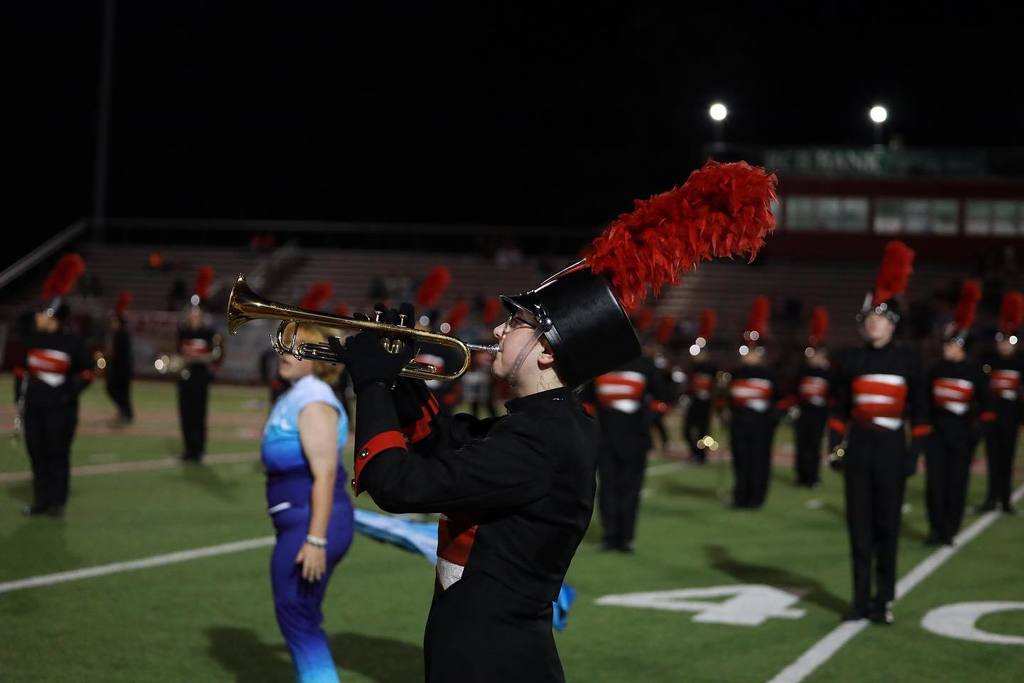 CHS SENIOR PARENTS - September 26, 2023, is College App Day at Claremore High School and GEAR UP is waiving application fees for Oklahoma colleges and universities! GEAR UP staff will host sessions during ENCORE (9:45-10:25a) on Sept 26 in ZAP classrooms. Remember, doing a college app during College App Week is a requirement for the GEAR UP concurrent fee waiver. Students will need their laptops charged and ready to go on the 26th. They will also need to know their social security number and have a personal email address (not their school email). There is no limit on applications. If OSU is Plan A and UCO is Plan B, do both! Please contact Debra Keil (
dkeil@osrhe.edu
) if there is a conflict. She's happy to make arrangements for concurrent and tech students. Contact a GEAR UP staff member for more information. Debra Keil (
dkeil@osrhe.edu
) Rachelle Sturges (
rsturges@osrhe.edu
) Sarah Adcock, RSU GEAR UP College Coach:
sarahadcock@rsu.edu
Micaela Hanna, TCC GEAR UP College Coach:
Micaela.Hanna@tulsacc.edu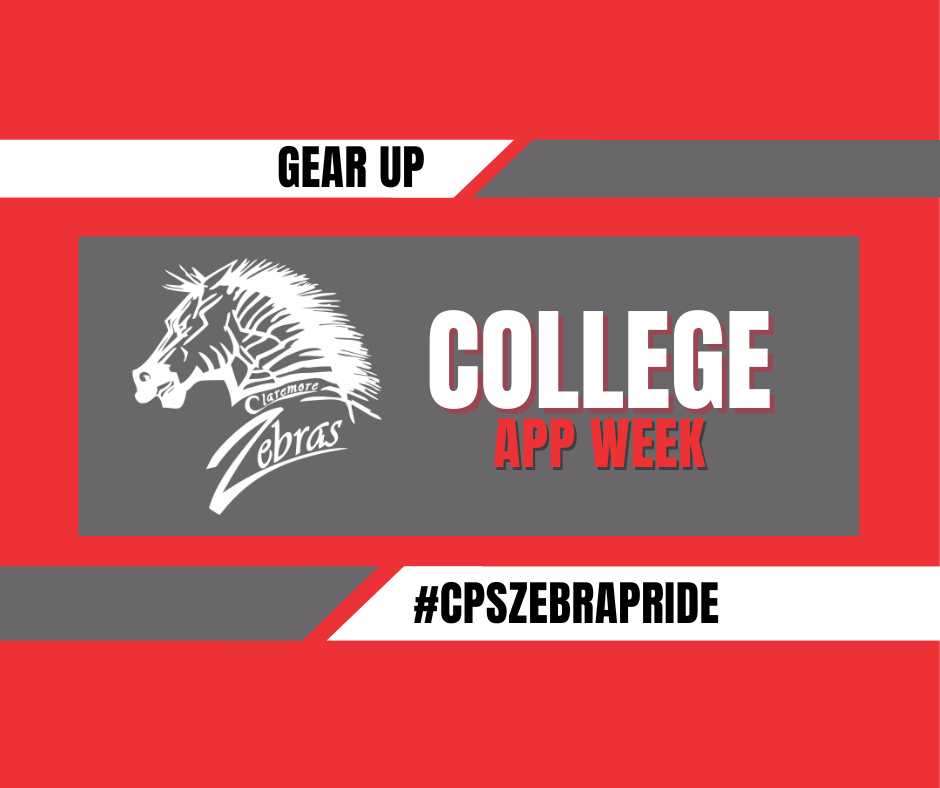 Here are your CPS District October calendar reminders... ✅ 6, 13, 27 - Early Release Days ✅ 12 - Conferences (Elementary / WRJH) ✅ 17 - Conferences (Elementary) ✅ 19, 20, & 23 - CPS CLOSED #CPSZEBRAPRIDE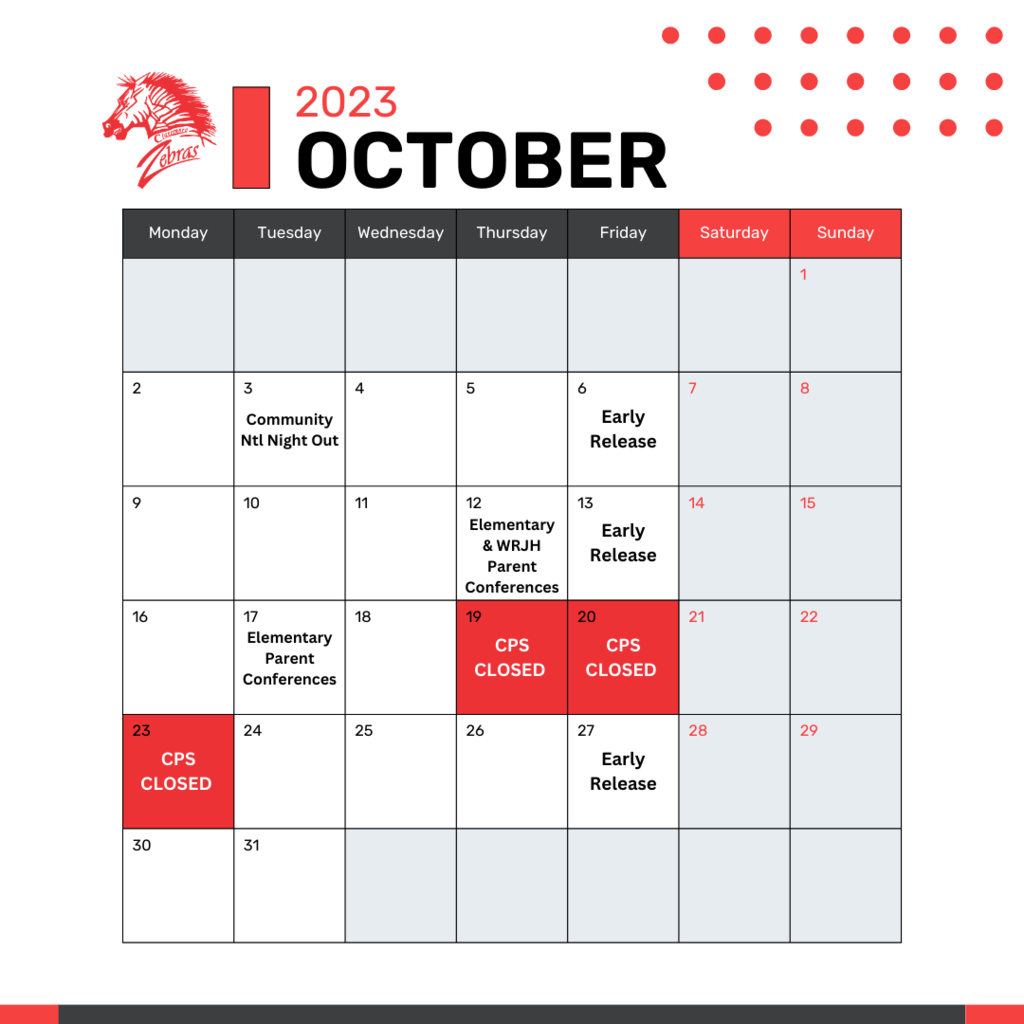 After two long days cheering on our hometown homecoming, CHS cheer chases their own championship dreams! Show those judges "you're there to compete" (in the voice of Coach Hurt). #CPSZEBRAPRIDE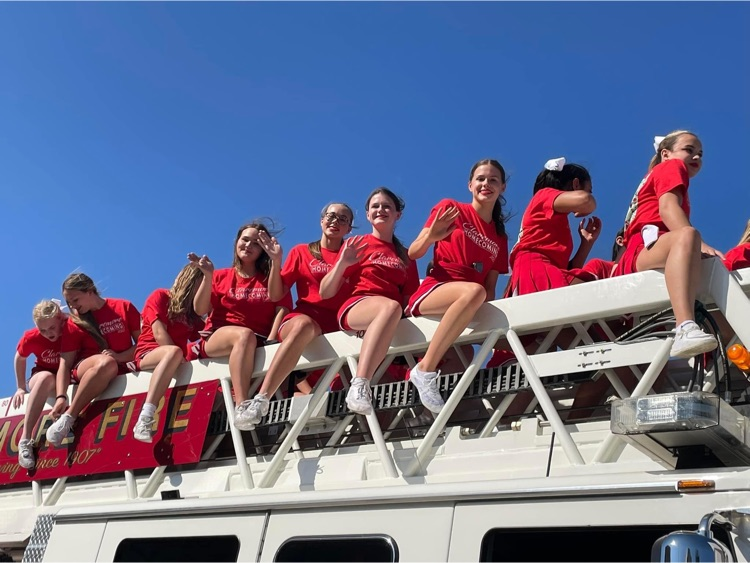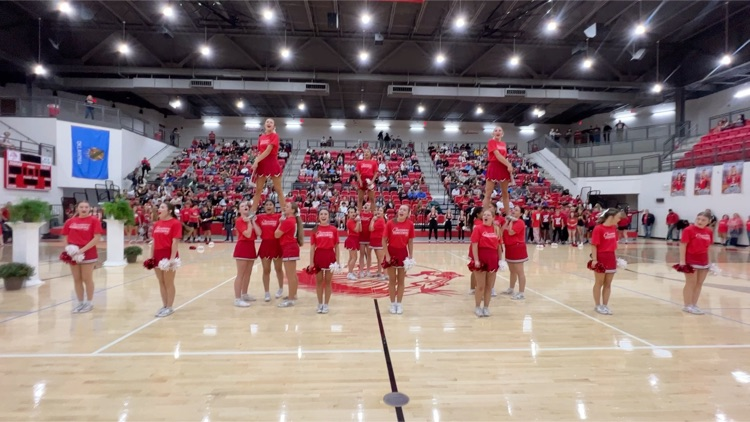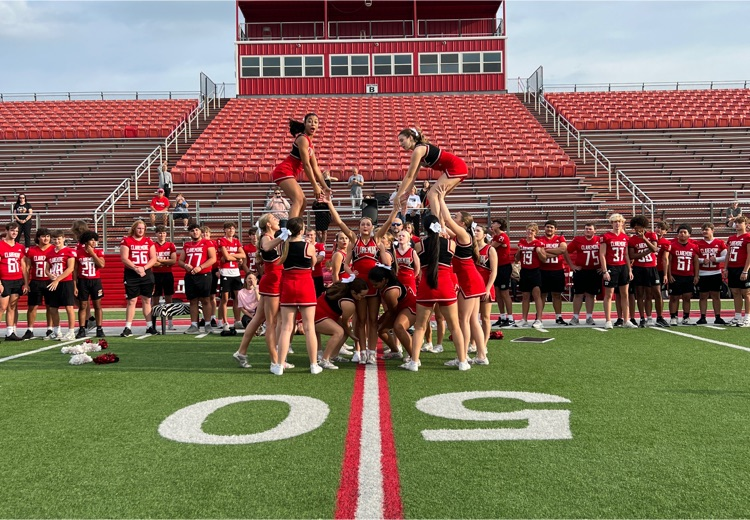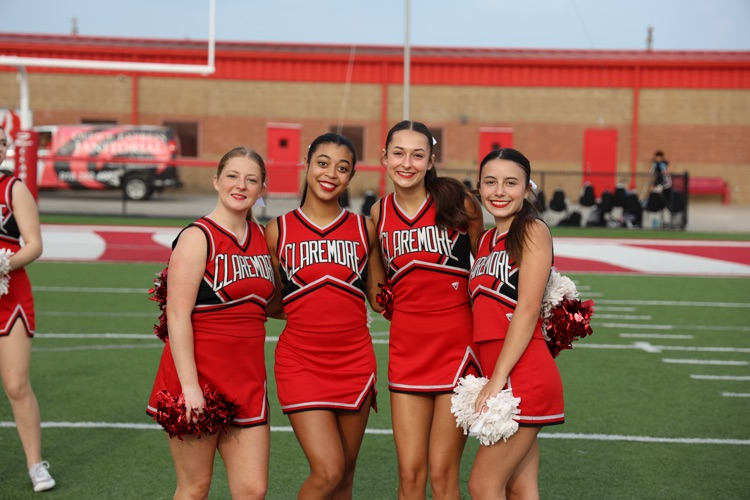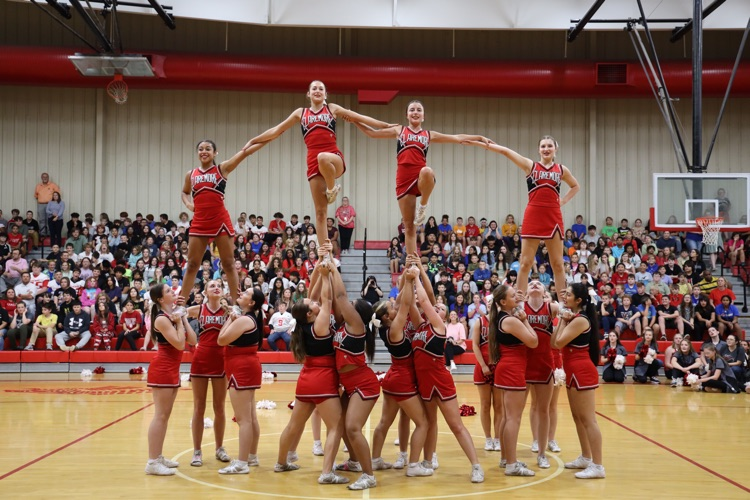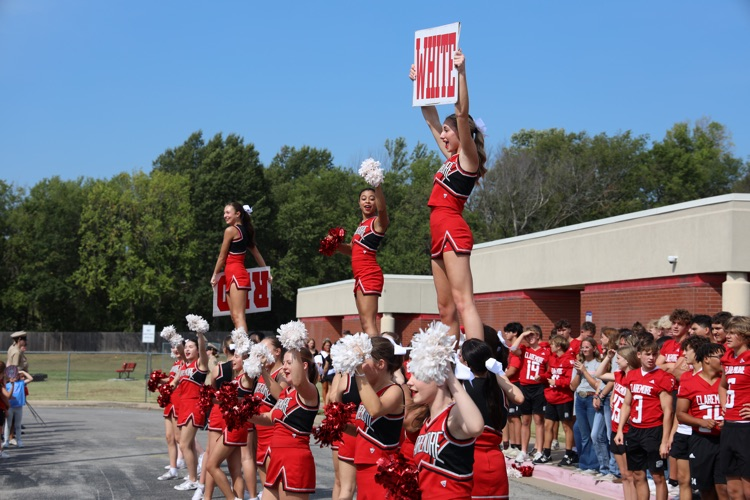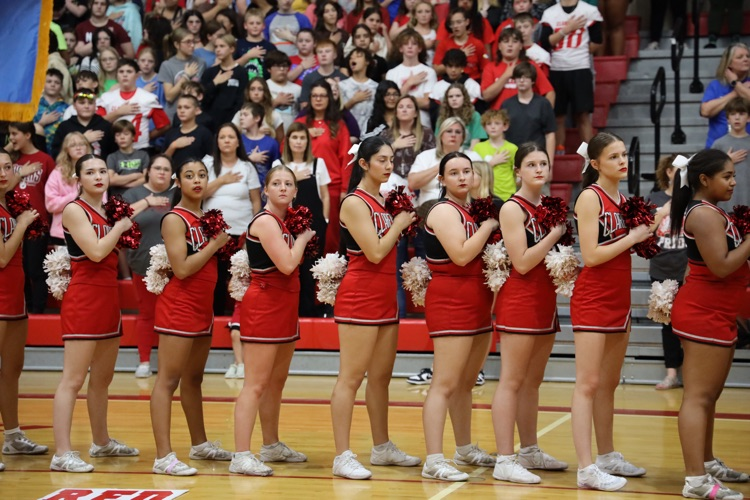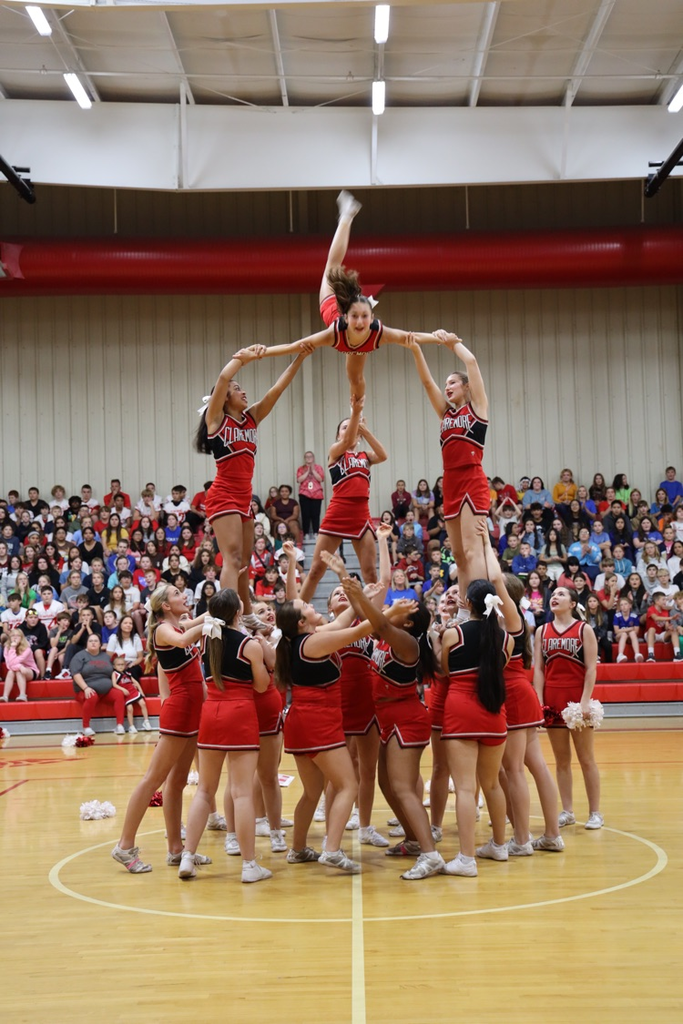 🎉🙏 We're overjoyed for Red Crown Credit Union and the amazing patrons who wield the Zebra credit card! 🦓💳 Thanks to this incredible program, Red Crown contributed $1,500 to Claremore Public Schools. 📚✨ Discover more about this wonderful initiative at redcrown.org/claremore. Let's keep the #CPSZEBRAPRIDE alive! 🤗❤️ #redcrown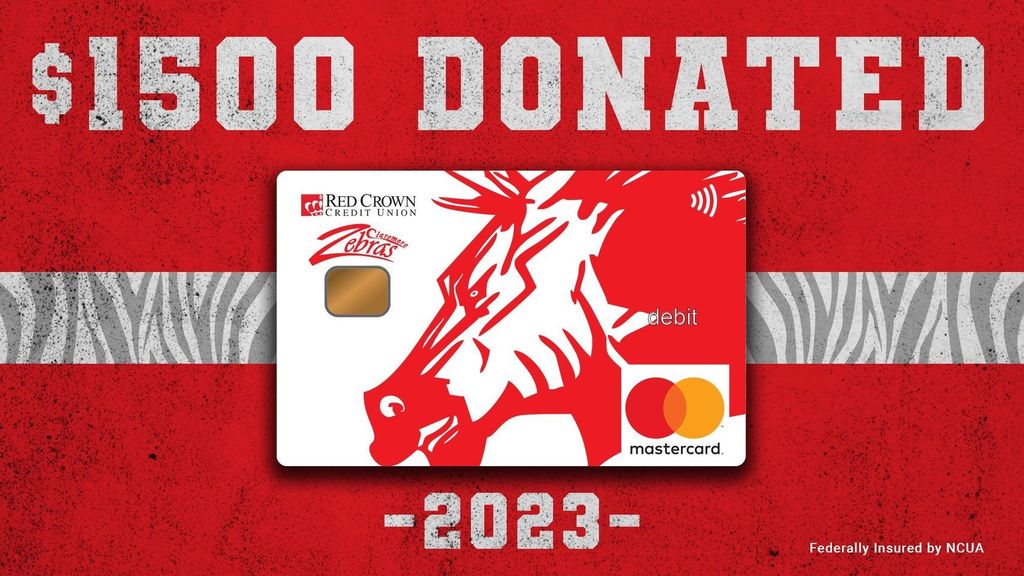 It is that time of year for youth wrestling sign ups!! Please come join Claremore Youth Wrestling Club!! We truly have some of the best coaches and parents that a club could ask for!! Boy and GIRLS welcome!! They are set up at Claremore High School until 4 today (Saturday, 9/23) accepting sign ups. But if you can't make it out, there is a link for online submission! Only $100 per kid and discounts for siblings! Easy ways to submit payment too!
https://forms.gle/5JHh4y5XTJ5gfa6VA

The HoCo royalty & the final score were not the only things that shined at tonight's football game! 🌟🏈 When the stadium lights decided to "Take a Break" during our homecoming football game, the Zebras didn't miss a beat; spectators lit up the night with their phone flashlights, turning it into a "Sweet Caroline" moment. 🎶✨ Talk about turning a moment into a memory, even when "the lights go down in the city"! 😄📱 #HomecomingMagic #CPSZEBRAPRIDE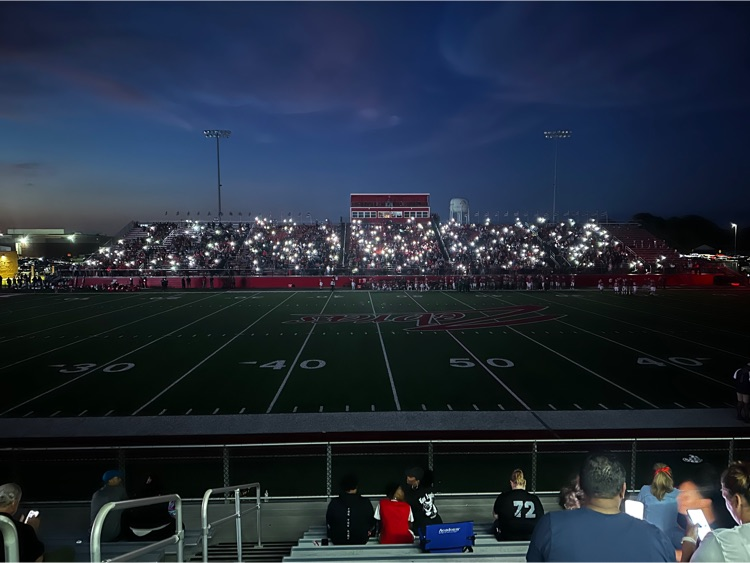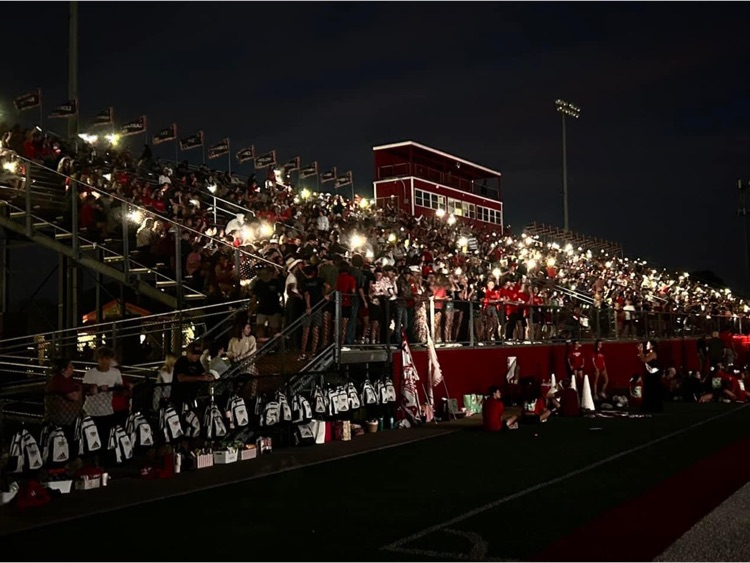 "Memory is a way of holding onto the things you love, the things you are, the things you wish to never lose." — Bob Brush 2023 HoCo Royalty - Jada Jones (Band) and Rex Clark (FUZE)!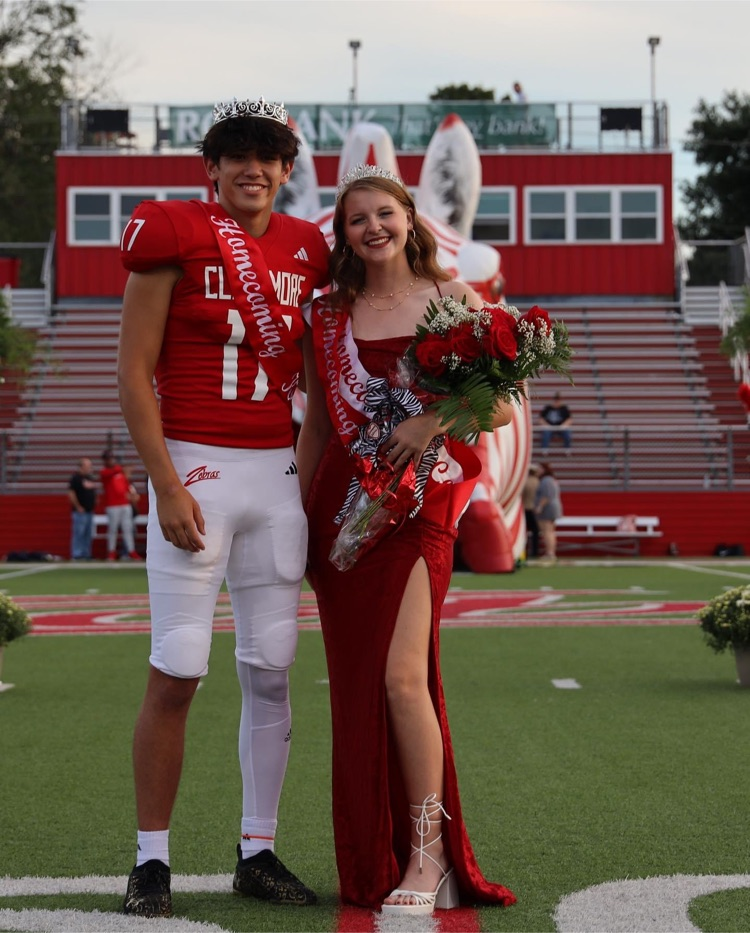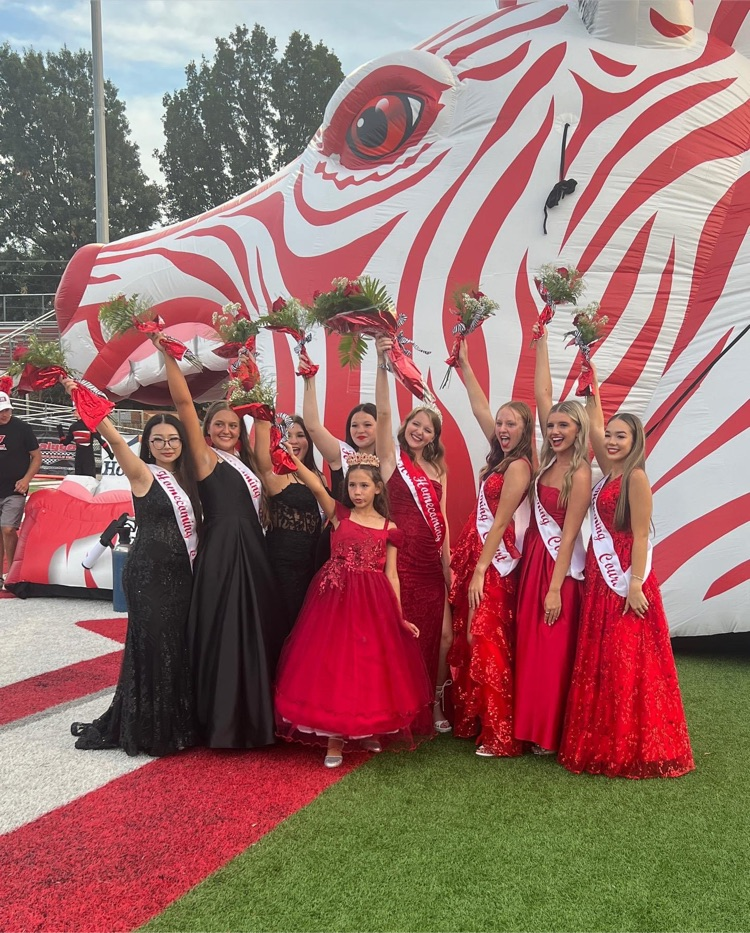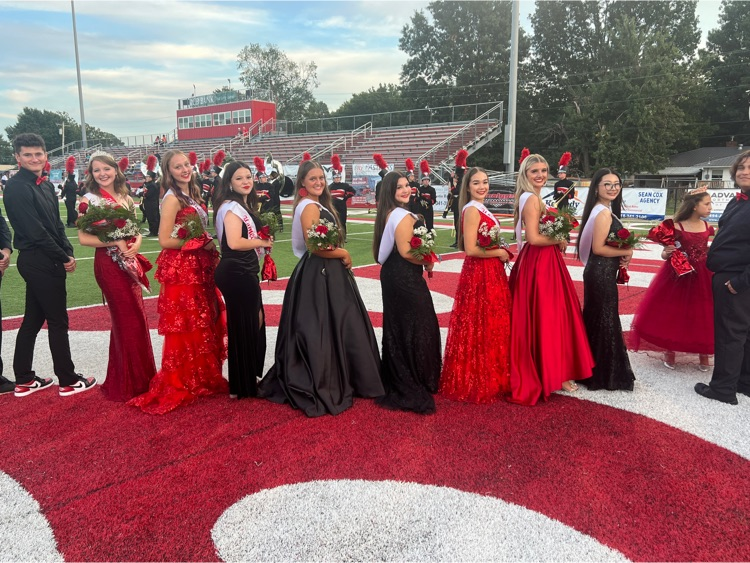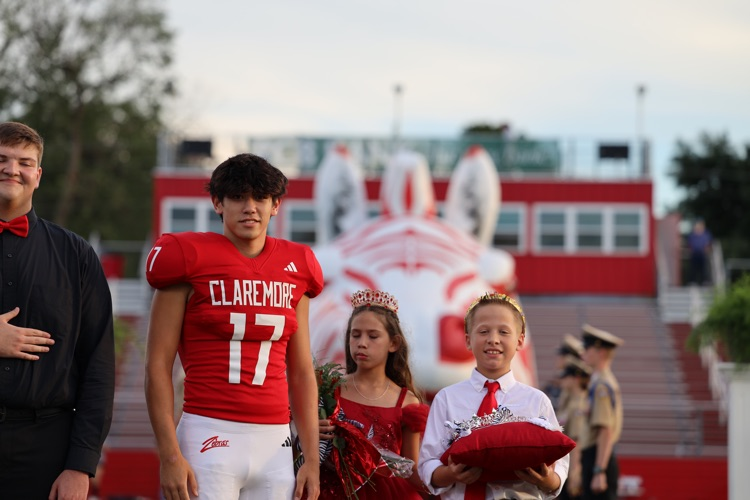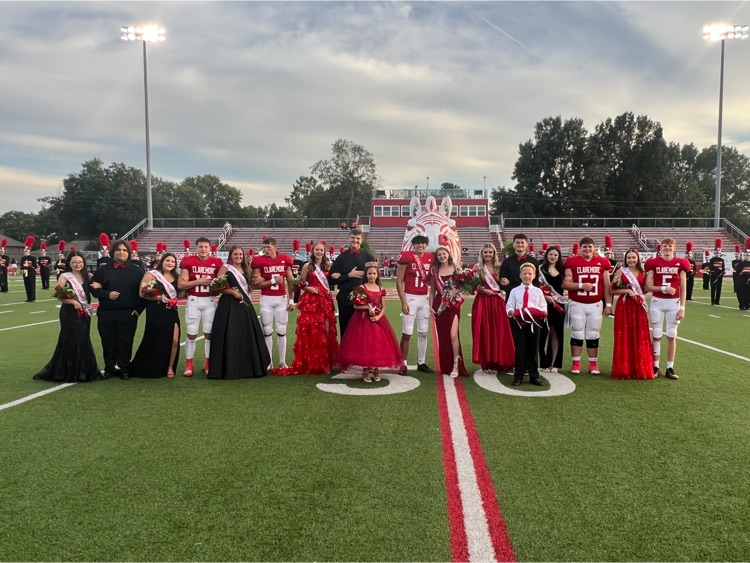 YOU KNOW WHAT DAY IT IS... IT'S ZEBRA GAME DAY!🦓💪🏼🏈 Our Zebras will be playing tonight against the Tulsa Hale Rangers for HOMECOMING! 📍: @ Lantow Field 📆: Friday, September 22nd 👑:Coronation @ 6:30pm ⏰: Kickoff @ 7:00pm If you can't make it ZTV has got you covered with the link below:
https://youtube.com/live/P7Wcxij6Yjs?feature=share
Show up and show your #CPSZEBRAPRIDE🏈💪🏼🦓❤ NOTE: ZTV will never require you to pay to watch a live stream. Beware of random spammers trying to promote paid streaming. 🚫Claremore does not allow backpacks, large purses, oversized tote bags, or diaper bags into the stadium. See our safety policies here:
https://www.claremore.k12.ok.us/article/1226040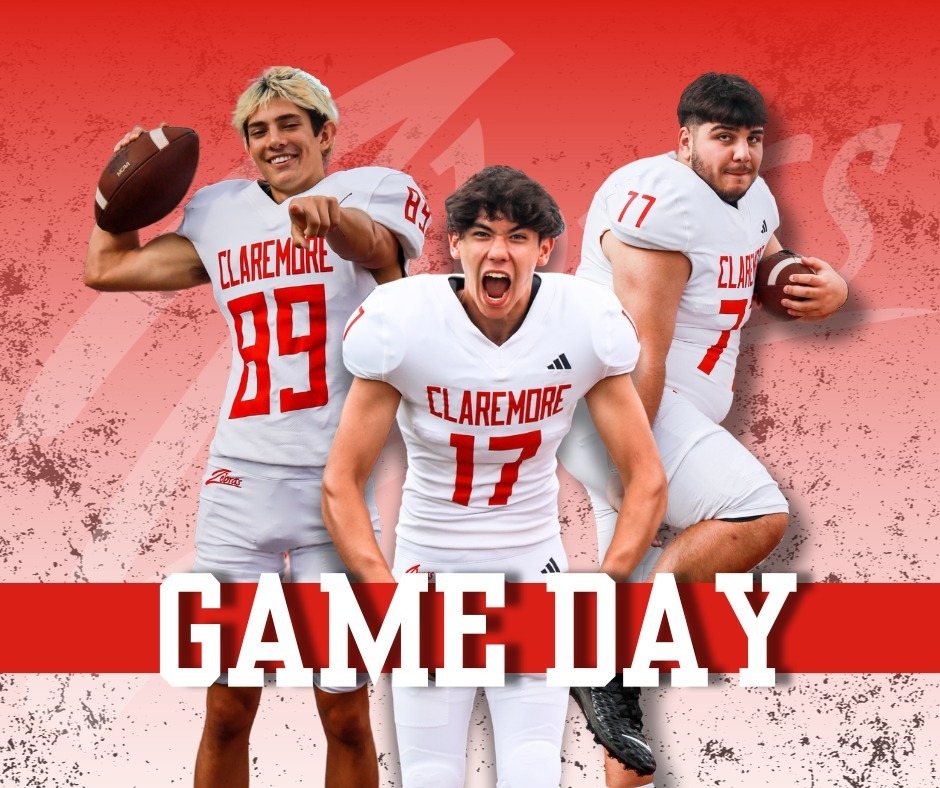 This year's Prince and Princess are from Roosa Elementary, who showcase what it is to be a Great Expectation student!🦓👑❤ 🦓Eva Rodriguez 4th Grade Favorite subject: P.E. Extracurricular activities: Playing Roblox and swimming. What she wants to be when she grows up: A doctor who goes to other countries to help people who are sick. 🦓Hunter Butler 4th Grade Favorite subject: Math Extracurricular activities: Playing football and video games. What he wants to be when he grows up: NFL superstar! Congratulations to Eva and Hunter, who will represent Roosa Elementary in the Claremore High School Homecoming Festivities this weekend!🦓👑❤ #CPSZEBPRAPRIDE

Calling all graduates from... 2000-2010s! Let's turn back the clock to the era of swooped hair, Britney Spears bops, and iconic fashion choices! 😄💇‍♂️🧢🎶 Drop your favorite memories, songs, and pictures down below! 🎶 Remember cranking up Britney Spears' "Oops!... I Did It Again" on your discman and dancing your heart out to N'Sync's "Bye Bye Bye"? 🎵💃🕺🎥 Those epic movie nights at the cinema, watching classics like "Mean Girls" and "Harry Potter," were the ultimate hangouts, right? 🍿🎬⚡ And all the graduates from 2010-2020, let's reminisce to the heart of the decade, when hit songs, blockbuster movies, skinny jeans, and social media really took off! 😄🎵 🎶 Remember dancing to chart-toppers like "Uptown Funk" by Mark Ronson ft. Bruno Mars and singing along to Adele's soulful ballads? 🎬 We experienced epic movie nights with cinematic gems like "The Avengers" and witnessed the end to the magical adventures with "Harry Potter"! Not to mention the up and coming dance trends!🕺🏼 #CPSZEBRAPRIDE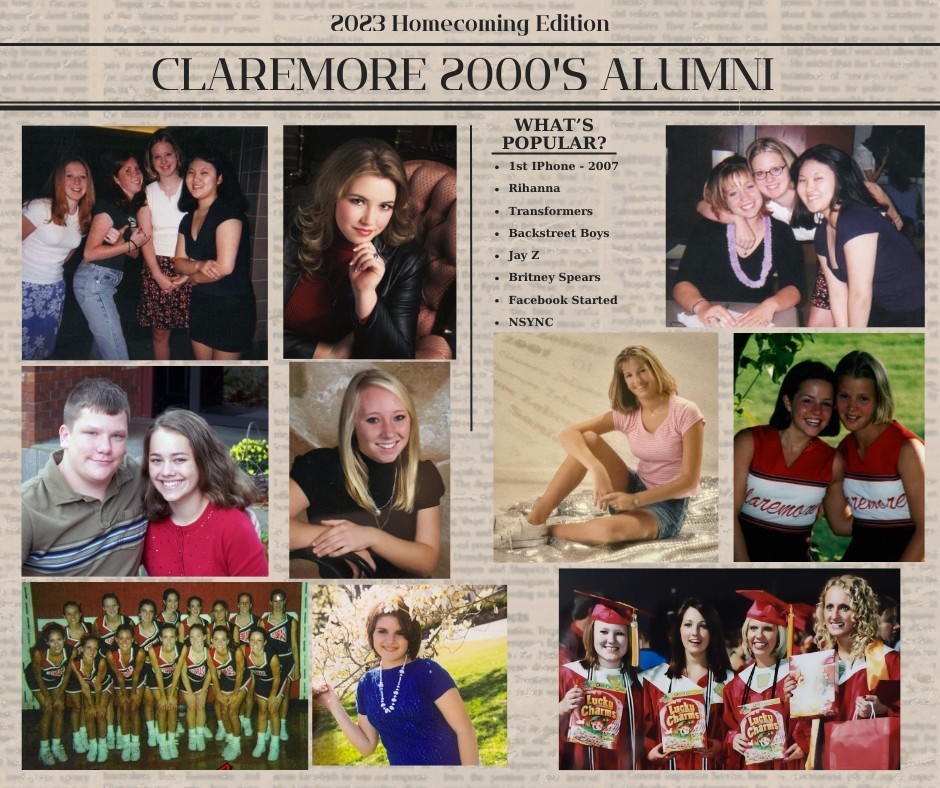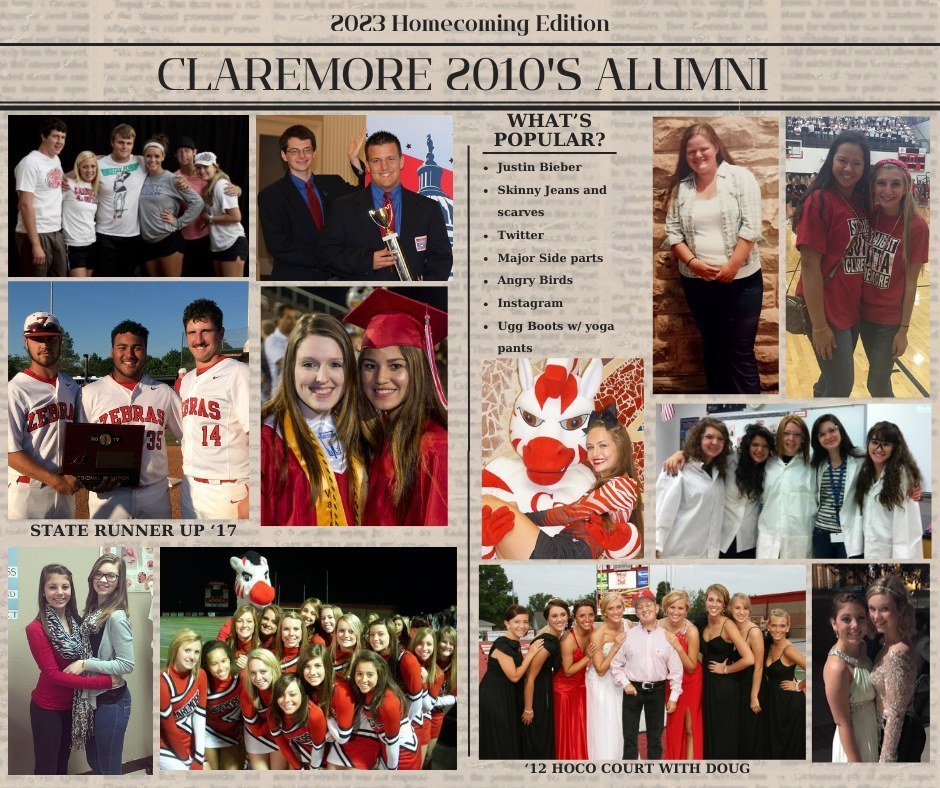 Our cheer squad has secured a golden ticket to the State Championship! This week, they've added a dash of cheer-tastic to their hard work with themed practices. 💤Don't sleep on CZC! 🧢 CZC goes coed! 🙊CZC tells little white lies. WHEN: Saturday, Sept. 23rd TIME - TBD suggested you arrive by noon. WHERE - UMAC Tulsa Tickets can be purchased through
https://gofan.co/
OSSAA Competitive Cheer State Union HS Let's cheer on the team who cheers on all the teams! 📣❤️🤍🦓 #CPSZEBRAPRIDE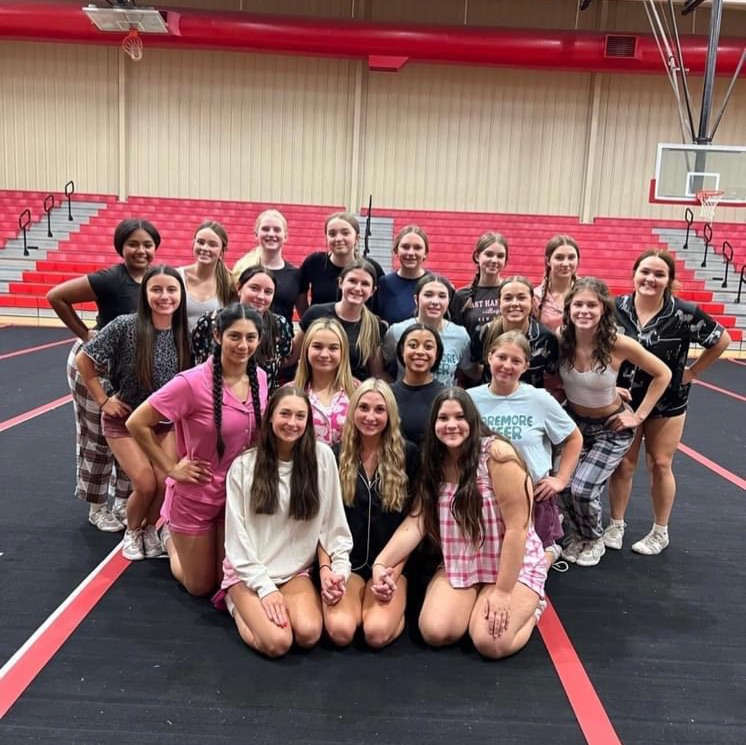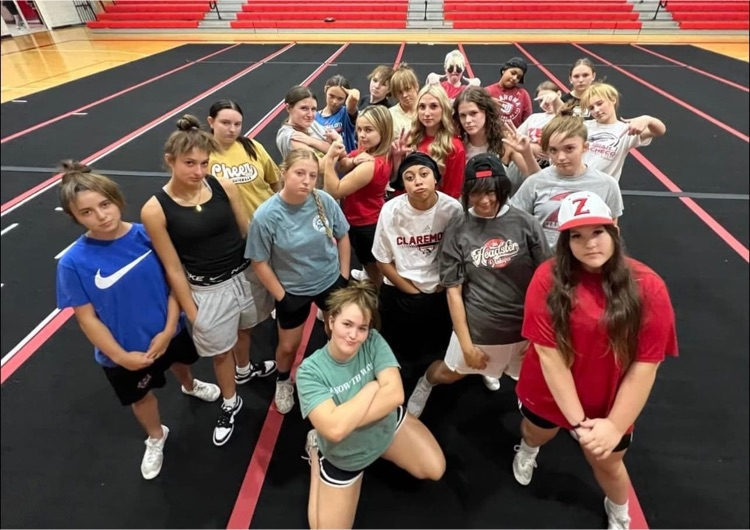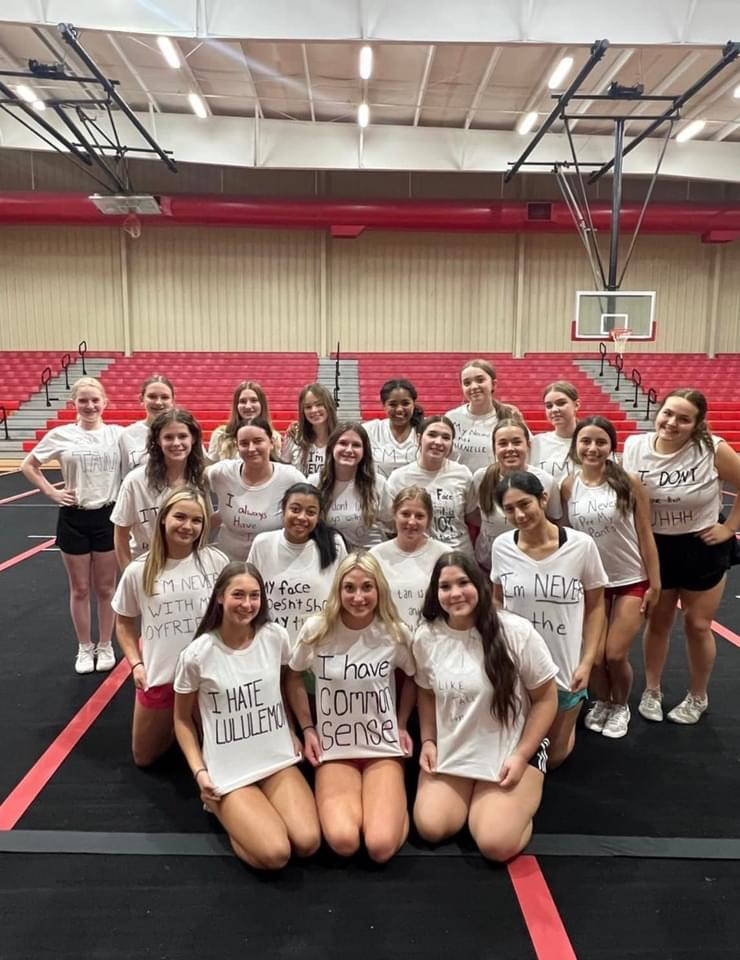 🎨🏠 Getting ready for the ART of Homecoming! 🎉🦓 ABout 30 talented art club members put their creative genius to work on their homecoming float. Don't miss the parade this Friday, 9/22/23, at 3:30 p.m. down Will Rogers Blvd. Let's show our school spirit in red and white as we celebrate our #CPSZEBRAPRIDE! 🎈🦓🔴⚪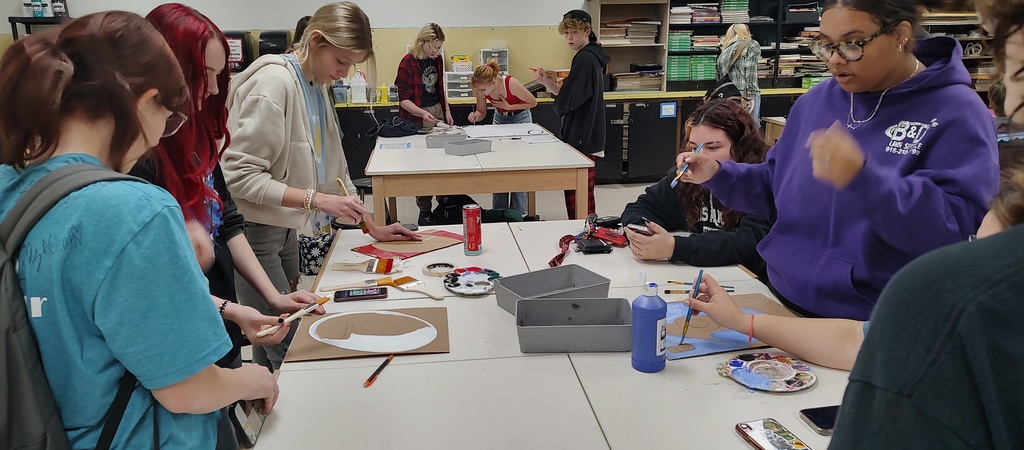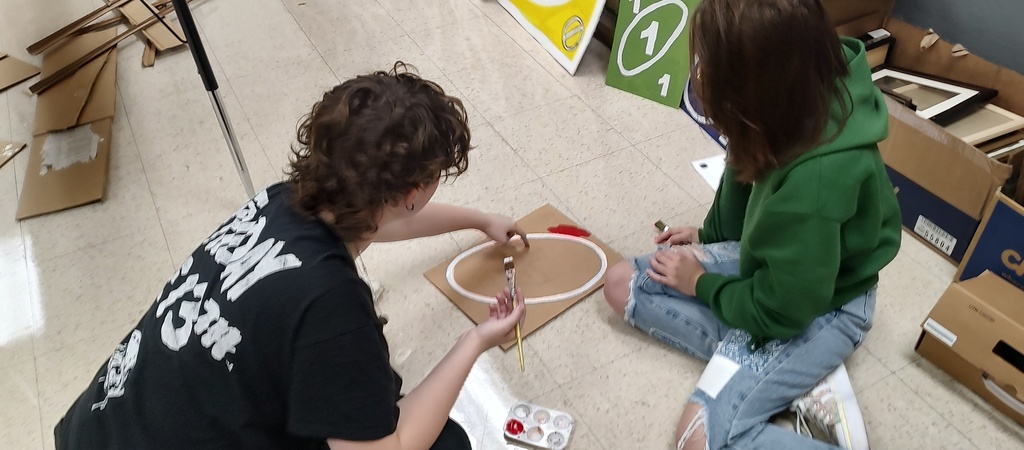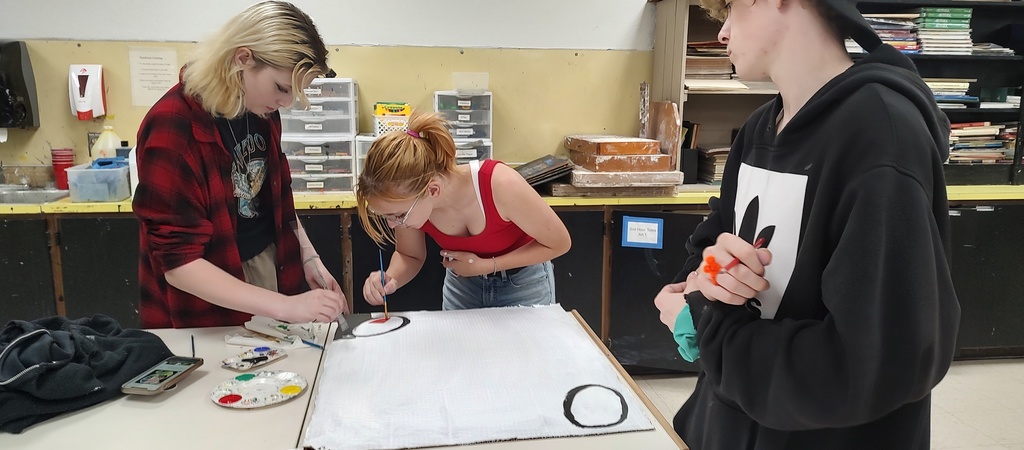 🔬Claremore High School Biomedical Program Claremore High School students in the Biomedical science program get hands-on experience in the human body systems class. The students take their knowledge from lessons and then apply it in the form of clay! They utilize and form clay to mimic organs and muscles to replicate the internal human body. They do this progressively throughout the term until the internal body system is created. 🦓🧪💀 #CPSZEBRAPRIDE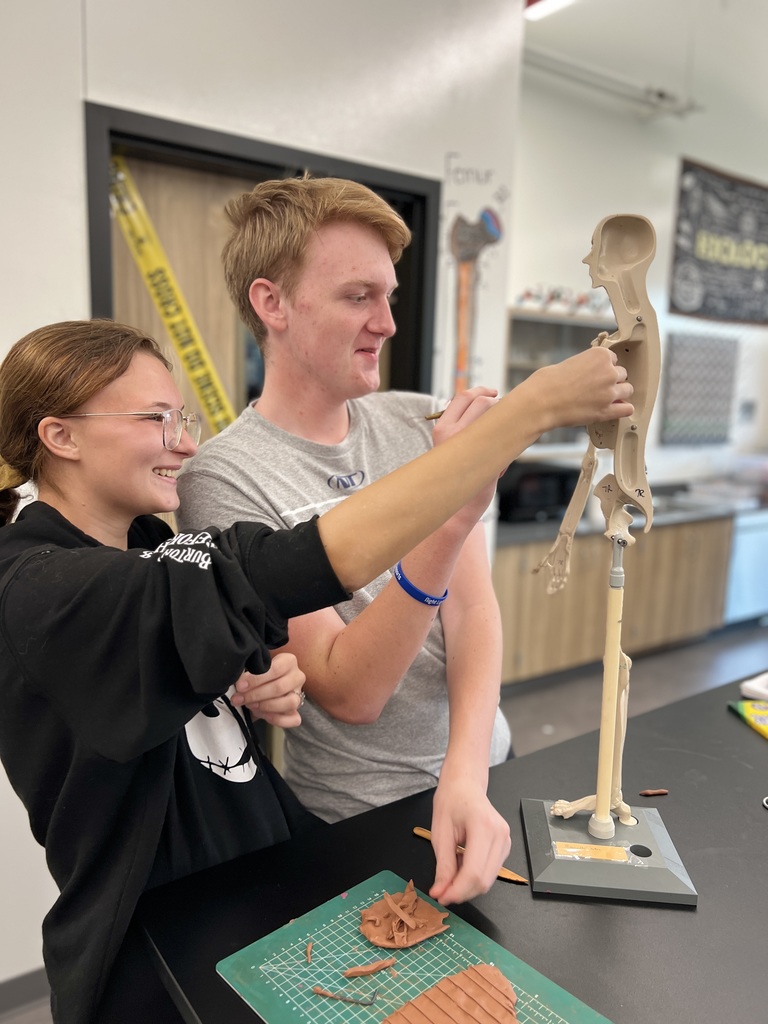 In a classroom, young minds are nurtured, and creativity is given a platform to grow.🧠❤🦓 A classroom is a unique environment - one where students are able to not only develop academically, but socially. Community is so important in a classroom and ensures a positive learning environment.❤ #CPSZEBRAPRIDE

The Class of 2024 voted and chose 16 to represent them on the Homecoming Court. The entire student body then voted from the Court for the 2023 Homecoming King and Queen which will be announced Friday night at 6:30 at Lantow Field. Here is your Homecoming Court.🦓👑❤ 🦓Mia Silversmith Representing: Soccer Other student activities involved in: SADD Club What are your future plans? Going to TCC. 🦓Calle Schiesel Representing: Yearbook Other student activities involved in: StuCo, Christian Club, and competitive dancer at Heather's Dance Studio. What are your future plans? I plan to attend Oklahoma State University but my studies are undecided. 🦓Lindsey Holmes Representing: FCA Other student activities involved in: Cheerleading, FUZE, Christian Club, StuCo, NHS, SADD, and NASA. What are your future plans? I plan to attend the University of Oklahoma in the fall and remain there until I graduate with a degree in psychiatry. 🦓Maddie Brown Representing: Student Council Other student activities involved in: I am a Competitive Dancer at Heathers Dance Studio, also involved in NHS and Christian Club. What are your future plans? My future plans include going to college at Oklahoma State University and studying Business and Entrepreneurship. #CPSZEBRAPRIDE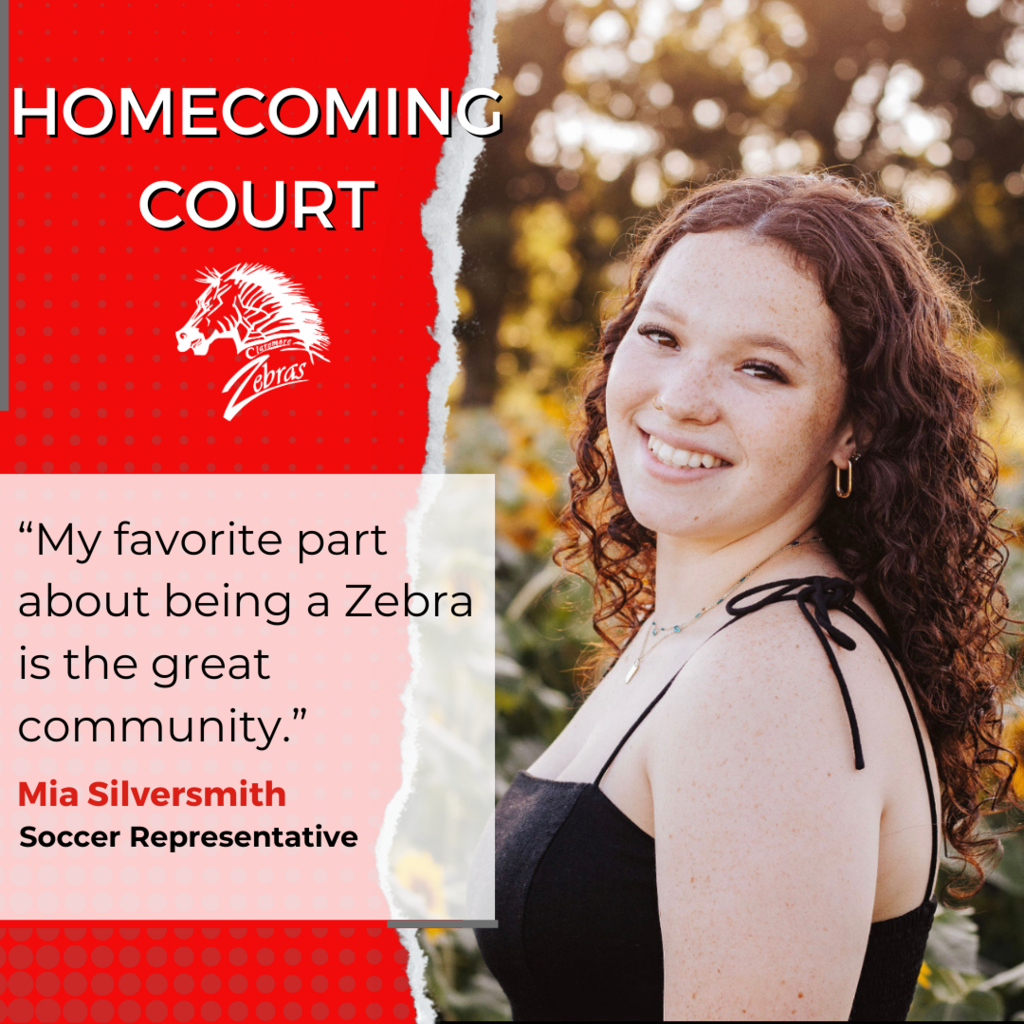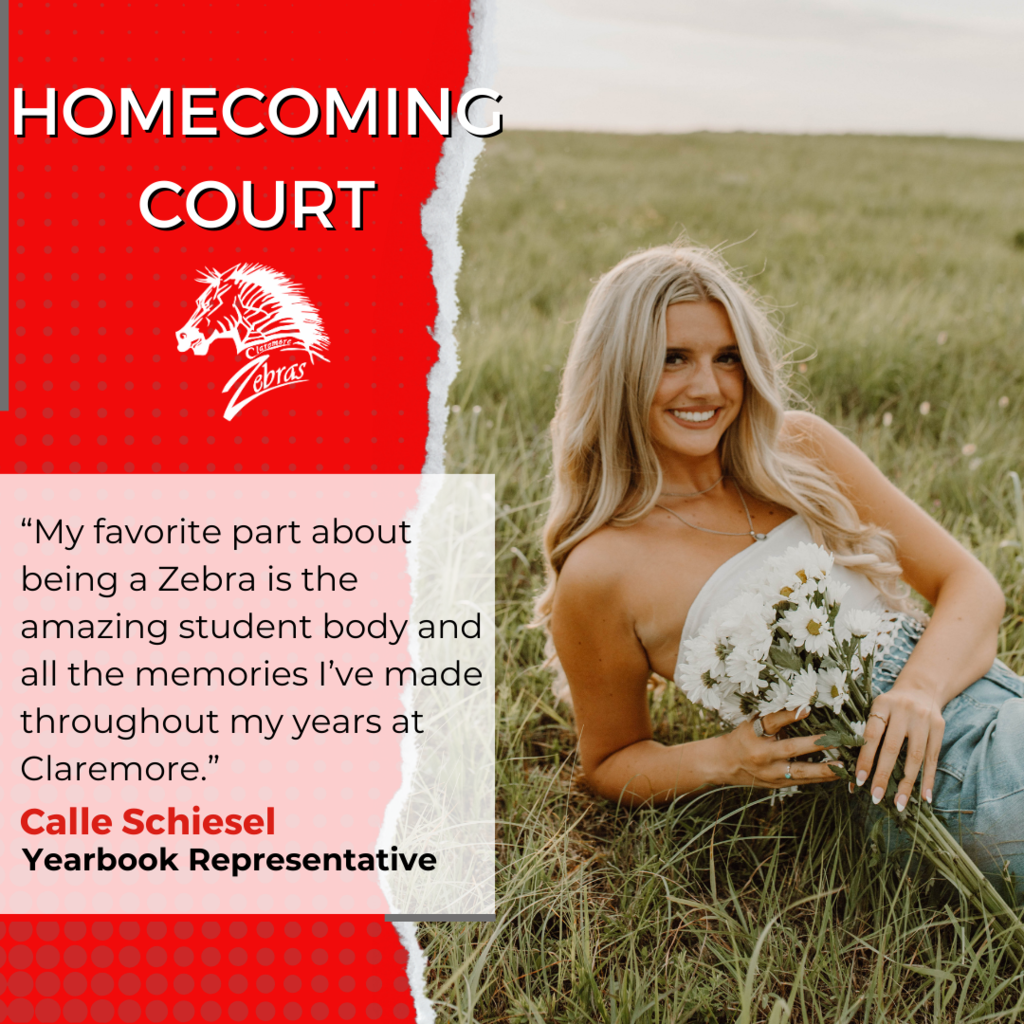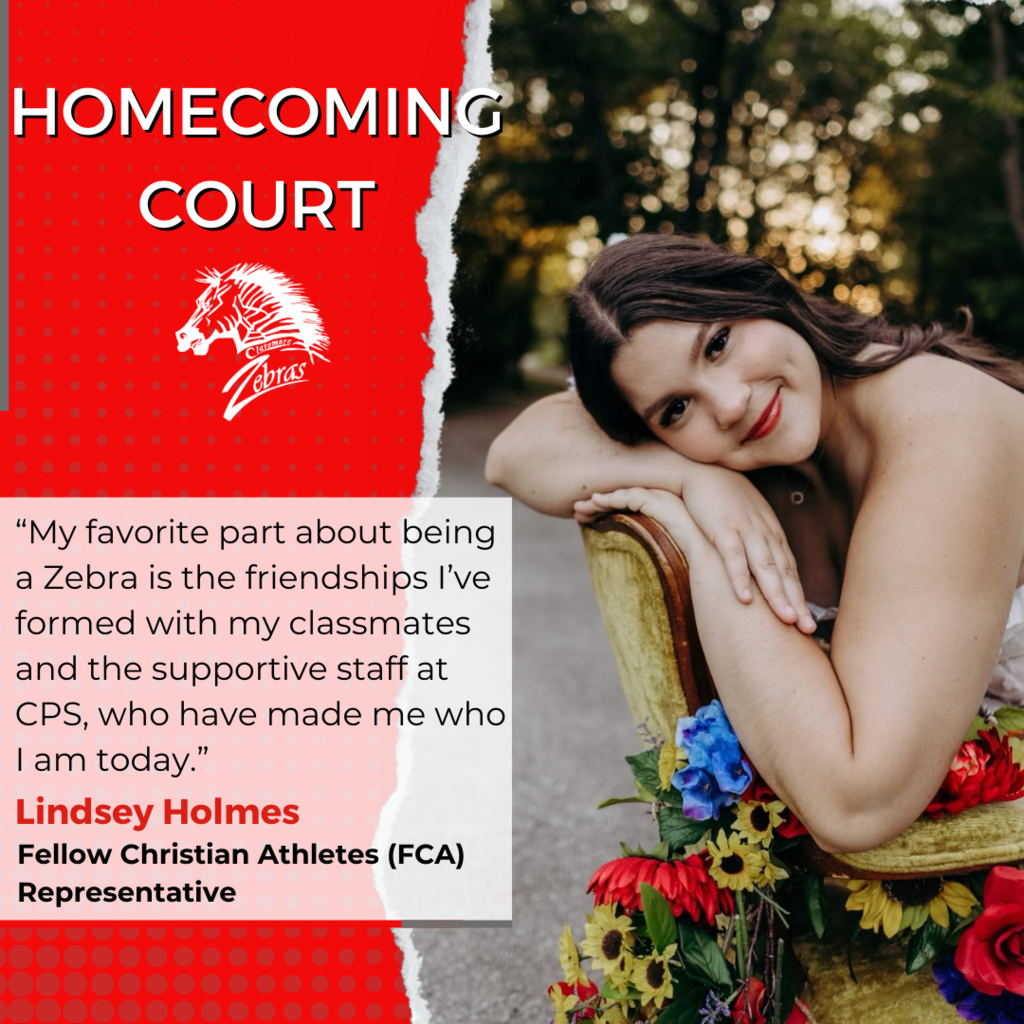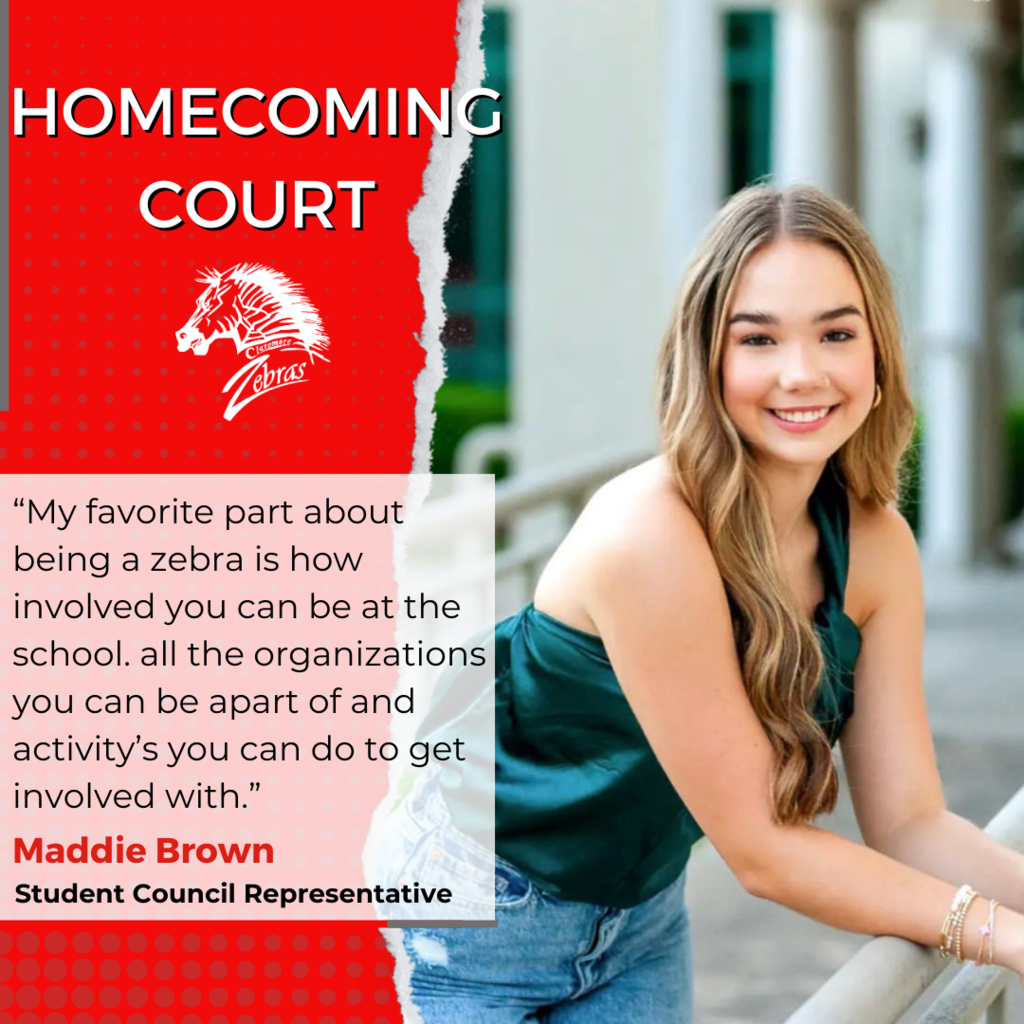 In honor of Claremore Homecoming, calling all graduates of...THE NINETIES!⭐ Let's hop into the time machine to the days of grunge, Doc Martens, Notorious B.I.G. beats, big hair, and those iconic Rockie jeans! 🎵📼👖 💿Drop your favorite 90s high school memory (G-rated😉), pictures and tag your bestie in the comments! 🎶Remember cranking up the radio to belt out Garth Brooks' "Friends in Low Places" and vibing to Notorious B.I.G's "Big Poppa" like nobody's watching? Those epic movie nights at the local theater, where we watched classics like "Clueless" and "Jurassic Park," were the ultimate hangout.🍿🎬 And who can forget the fashion statements you made? From flannel shirts to chokers, overalls, Doc Martens, and Rockies your wardrobes were a canvas of 90s cool!👖👞💁🏼‍♀️ So cool they are now making a comeback! #CPSZEBRAPRIDE #CHSALUMNI #Zebrashomecoming

Claremont Elementary students got a special reading experience!📚🌟🦓 They celebrated creativity, courage and collaboration for International Dot Day! 2nd grade students were treated to the privilege of joining a livestream with none other than Peter Reynolds, author and illustrator of The Dot. Read aloud, stories and a challenge to "make your mark" were the themes of this one of a kind livestream experience.❤📚🌟🦓 #CPSZEBRAPRIDE