All CPS school sites and offices will be closed on Monday, January 18th, for Martin Luther King Day. #CPSZEBRAPRIDE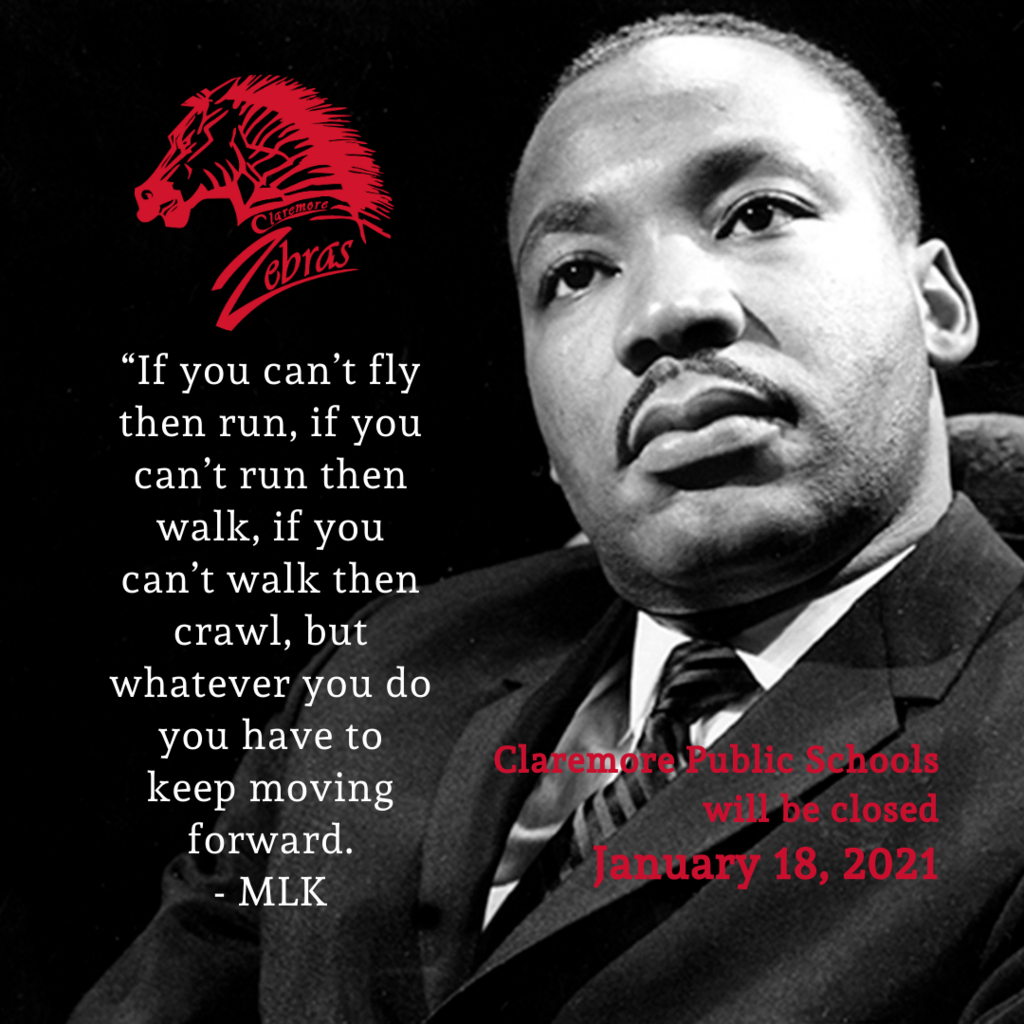 We recently received our School Pride® donation from TTCU Federal Credit Union for the second half of 2020. Thank you for swiping your TTCU School Pride® debit card and giving back to our district! If you don't have one, get yours today! #ttcuSchoolPride #CPSZEBRAPRIDE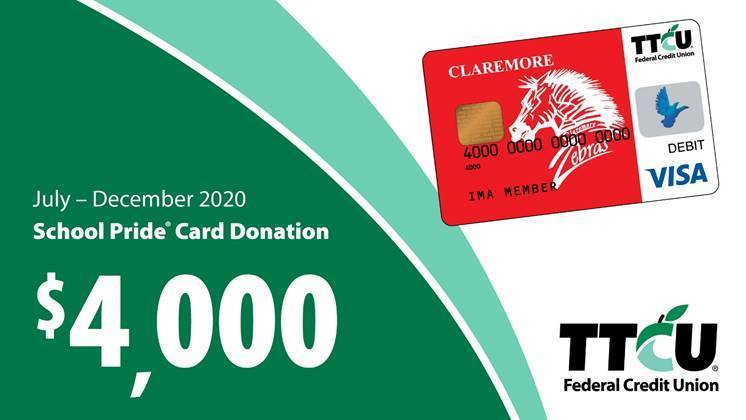 We're taking a minute for a #ThrowbackThursday post. Anyone recognize yourself or a friend in this 1990-91 class photo of Mrs. Marshall's class at @Roosa Elementary. Tag a friend and share a memory with us on the CPS District Facebook page. #CPSZEBRAPRIDE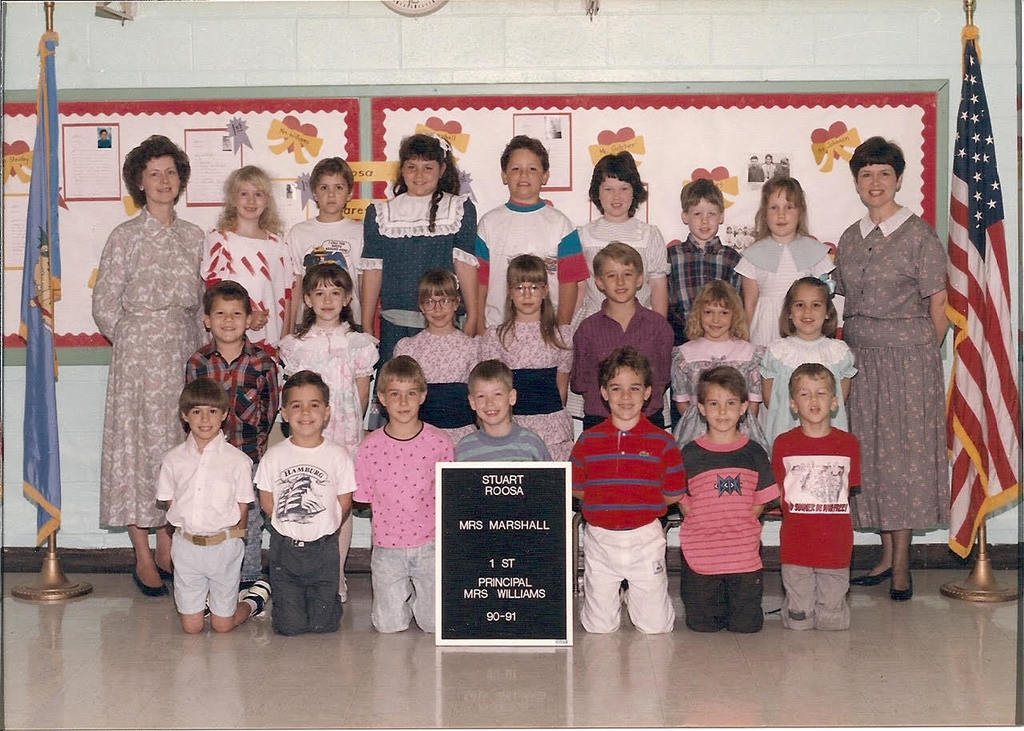 Mark your calendars... February 4th is our District-wide Parent/Teacher Conference Night from 4:00 PM - 7:30 PM. We will begin scheduling appointments soon. Links will be posted on all our communication platforms to schedule your conference next week. #CPSZEBRAPRIDE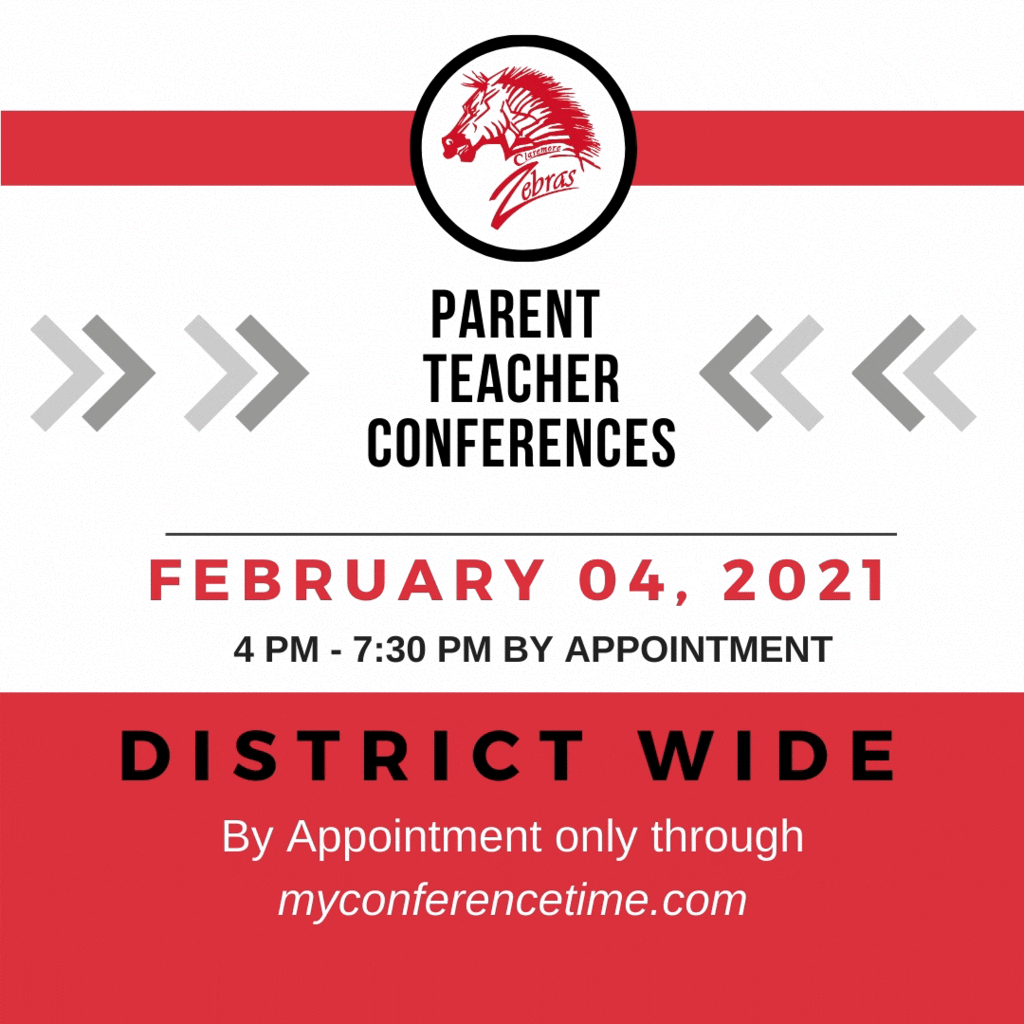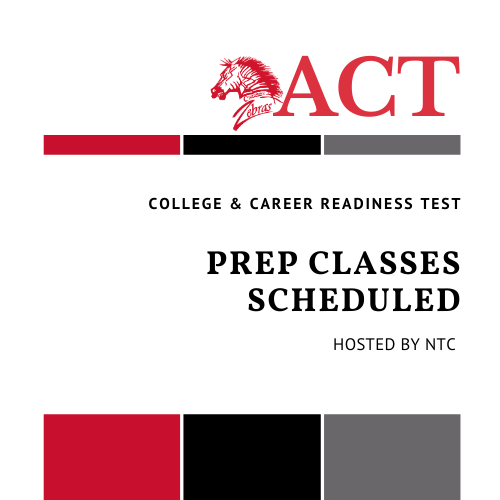 It's #WellnessWednesday! At Catalayah, we start our morning by taking a few minutes to practice mindfulness in the classroom. Mindfulness means paying attention, with kindness and patience, to what's going on inside and outside of you right NOW. You can become mindful by noticing your breathing, focusing your attention, expanding your awareness, and being patient - even when things are hard. We pay attention to our thoughts and feelings without judging them, without believing that there's a "right" or "wrong" way to think or feel in a given moment. When we practice, our thoughts tune into what we're sensing in the present moment rather than rehashing the past or imagining the future. One goal of mindfulness practice is to help calm the constant chatter in our minds throughout the day. Students and teachers enjoy the early morning mindful moment and are encouraged to revisit this practice whenever they need a reset. Thank you Mrs. McCombs for helping us be more mindful!
https://www.youtube.com/watch?v=E70D-K5ZOfc
#CPSZEBRAPRIDE

Trying to make a paperless classroom, office, or desk a New Year's resolution in 2021? Need to upload a completed worksheet to Google Classroom? This #TechTip will save time, money, and help accomplish your goal. This #TechTipTuesday will show individuals how to use the built-in document scanner feature on Apple's iOS Notes App to scan and save paper documents for reference, mark up, convert to PDF, and email to someone else or upload it to your Google Classroom.
https://youtu.be/JTh-tEvPRTk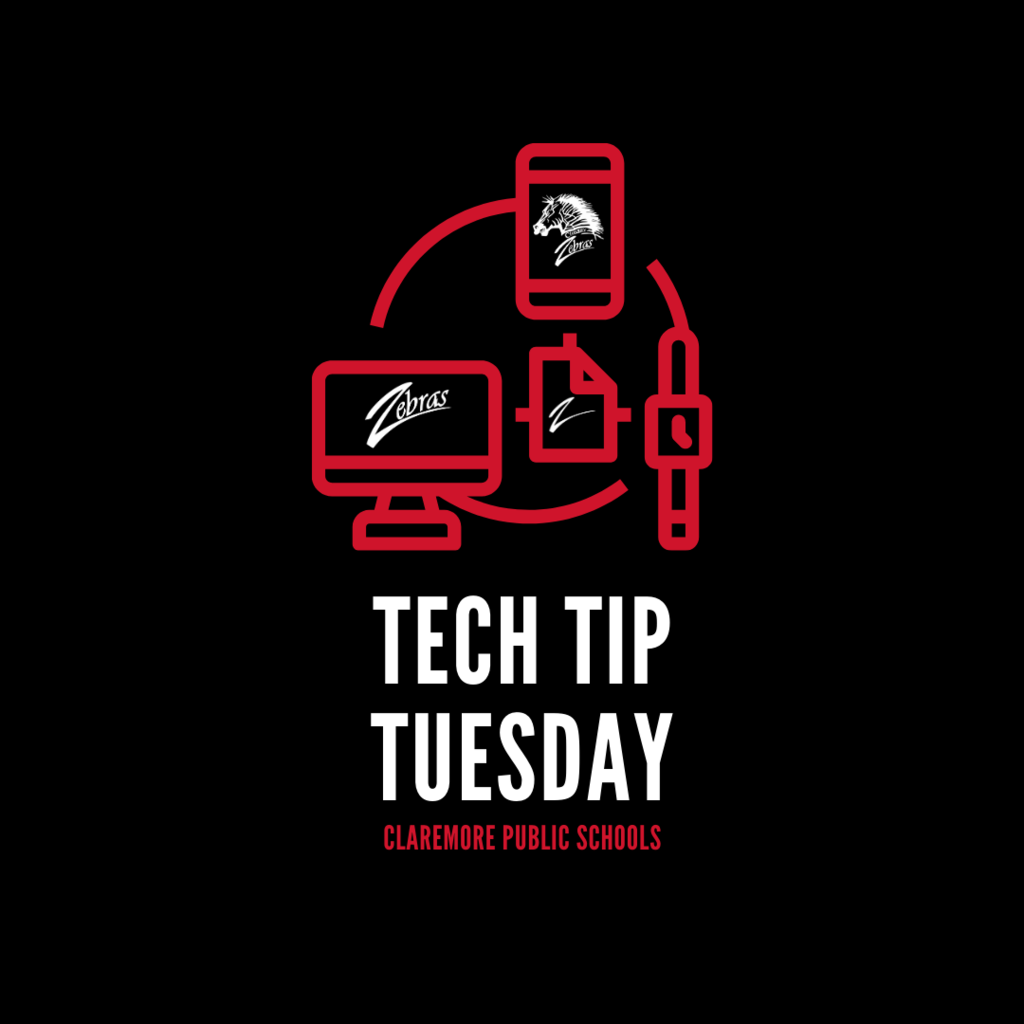 @Claremore Public School Foundation's biggest fundraiser of the year will look a little different this year due to Covid-19 BUT it will still be fun and competitive with all the #CPSZEBRAPRIDE bragging rights! Please go to their website to register for this virtual competition!
https://claremorepublicschoolsfoundation.org/events/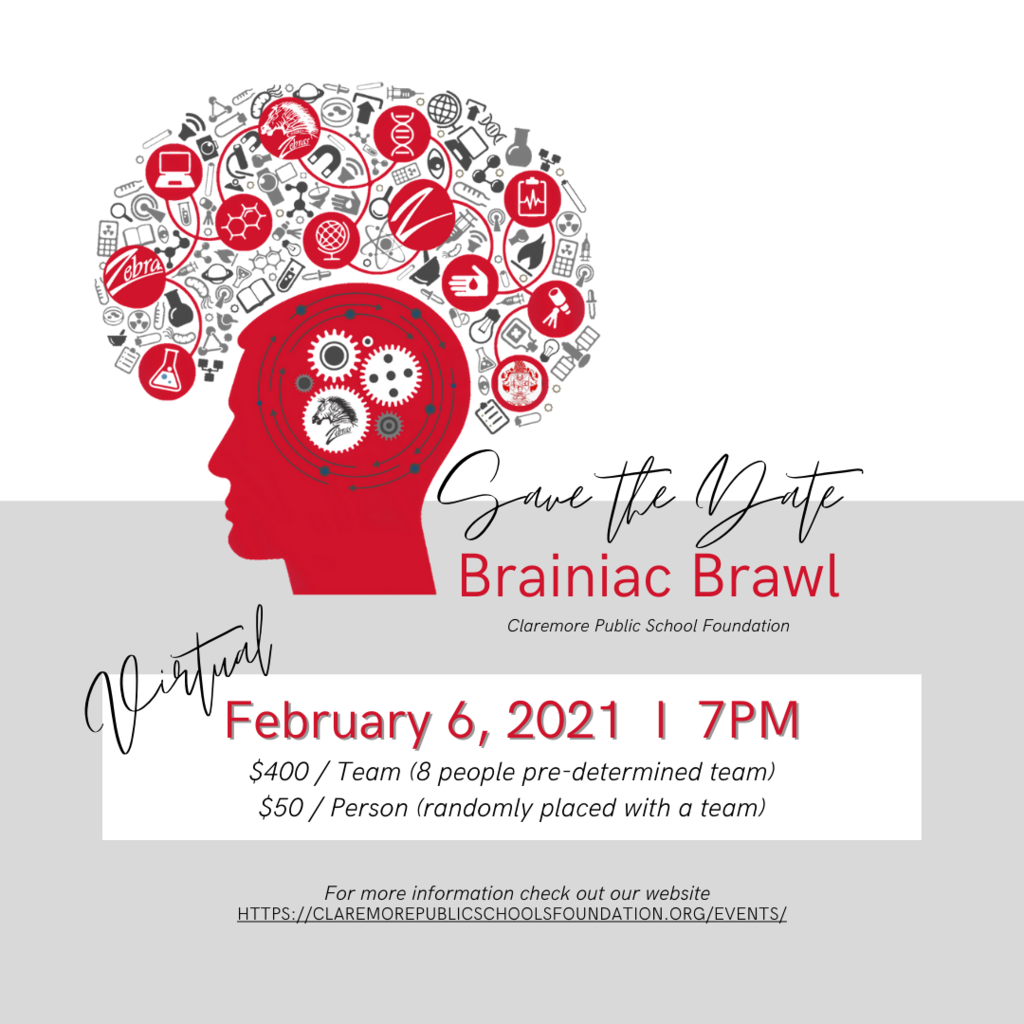 "This should be the spirit every Monday. Know that something good will always happen." - GABRIEL GARCIA MARQUEZ 🐾 Thanks to Mrs. Book (Westside) for the puppy paws-itivity. We'd love to see your kiddos with their paws-itive pets. Post a photo in the comments on the CPS FB page. 🐾 #CPSZEBRAPRIDE

Today we take a minute to recognize 👮 National Law Enforcement Day 👮 and especially two familiar faces in the halls of Claremore Public Schools. We appreciate our School Resources Officers, and all they do to help keep our students safe. Thank you, Officer Hershberger and Officer Sutton. #CPSZEBRAPRIDE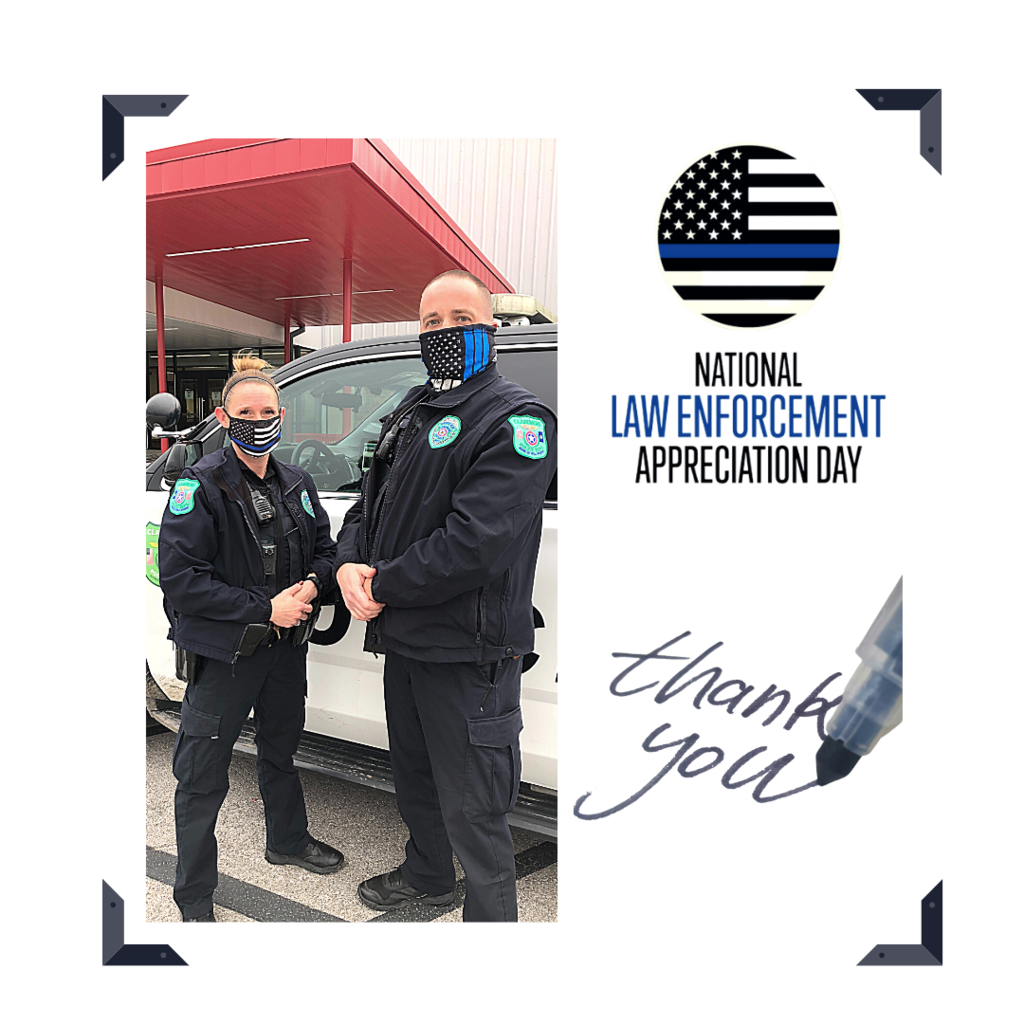 Congratulations to the CPS District Teacher of the Year Finalists... 🥇 Mrs. Andrea Ratcliff teaches Art at Westside Elementary. 🥇 Mrs. Karin Howell teaches 2nd grade at Claremont Elementary. These teachers truly radiate what it means to have #CPSZEBRAPRIDE!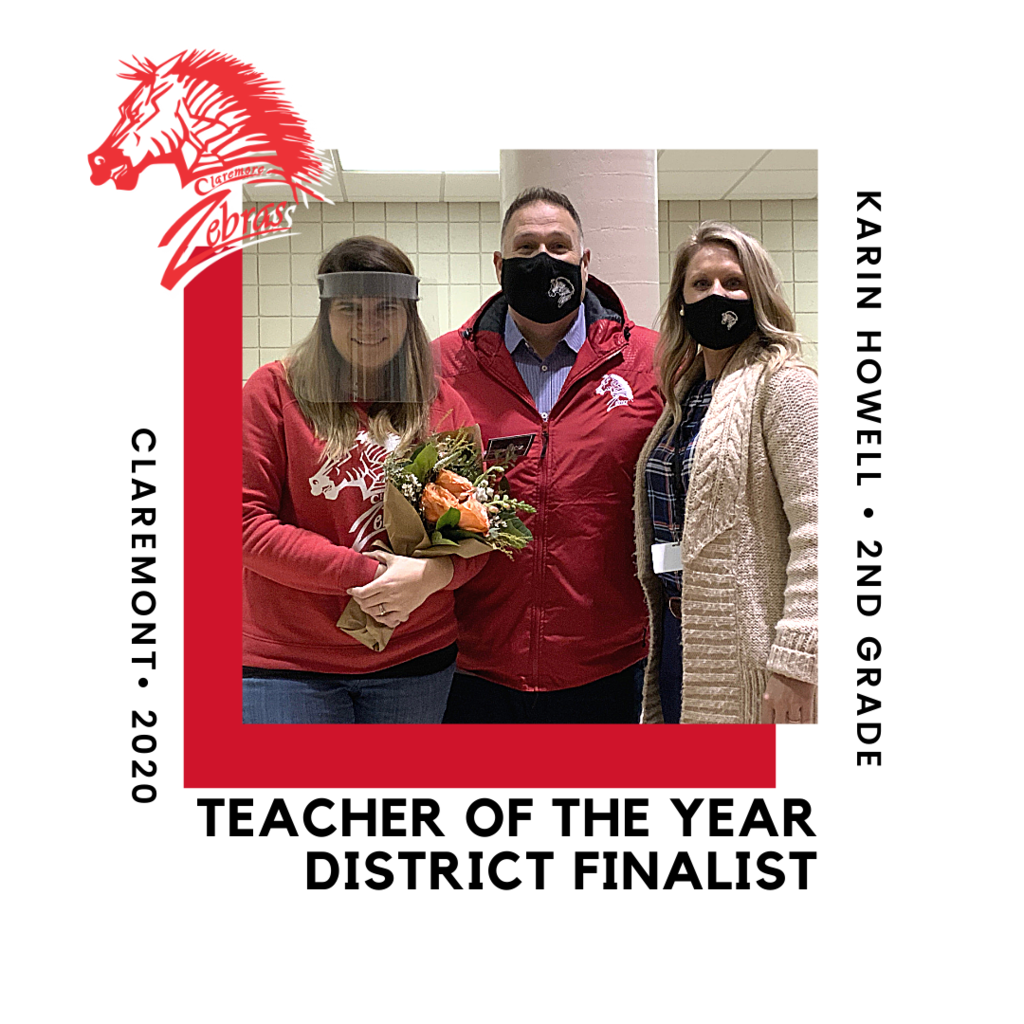 Kids and teens have big life goals, and the New Year is a perfect time to plan for the coming year. Broad resolutions often don't work out because they can be overwhelming! This year, try to focus your personal goals by including smaller action steps that will lead you to your goal. Having a written plan can help you refocus throughout the year if you get stuck on your journey to achieving your goals. This #WellnessWednesday tip can help reduce stress, build confidence, and clarify decision making. Sit down with your kids and work out one goal to work towards. Download the free printable to give it a shot! 🎯 Goal Setting Worksheet - Elementary
https://5il.co/ob9h
🎯 Goal Setting Worksheet - Secondary
https://5il.co/ob9i
Good luck and Happy New Year! Thank you Dr. DK for this tip. #CPSZEBRAPRIDE

A picture is worth a thousand words. We hear it all the time. It can be especially helpful when communicating in our digital world to show a picture of something rather than typing it out. Or, maybe there is a certain point to be made by saving a portion of what is on the computer screen. Using the Windows Snip & Sketch application will help accomplish that. This #TechTipTuesday will demonstrate the many ways Microsoft's Snip & Sketch can be used to capture images of what is on a computer screen and shared, posted, or saved for later reference.
https://youtu.be/PZ_F60PbNPw

NEW YEAR - NEW CAREER Substitute teaching is a remarkably rewarding and worthwhile career path for people from many different walks of life. As a sub, you get to work with children, set your schedule, and experience many different educational opportunities. Are you thinking of teaching? Substitutes can acquire experience, develop transferable skills, and improve your chances of landing a full-time job. Of course, it's is also a way to give back to your community and make a difference in the lives of children. Join the ZEBRA family by applying to be a substitute teacher. Contact 💻
www.kellyeducatinoalstaffing.us
or call 📱 918.461.0357. Minimum Requirements: ✅ Must be at least 18 years old ✅ Have a High School Diploma ✅ Must pass the OSBI background check #CPSZEBRAPRIDE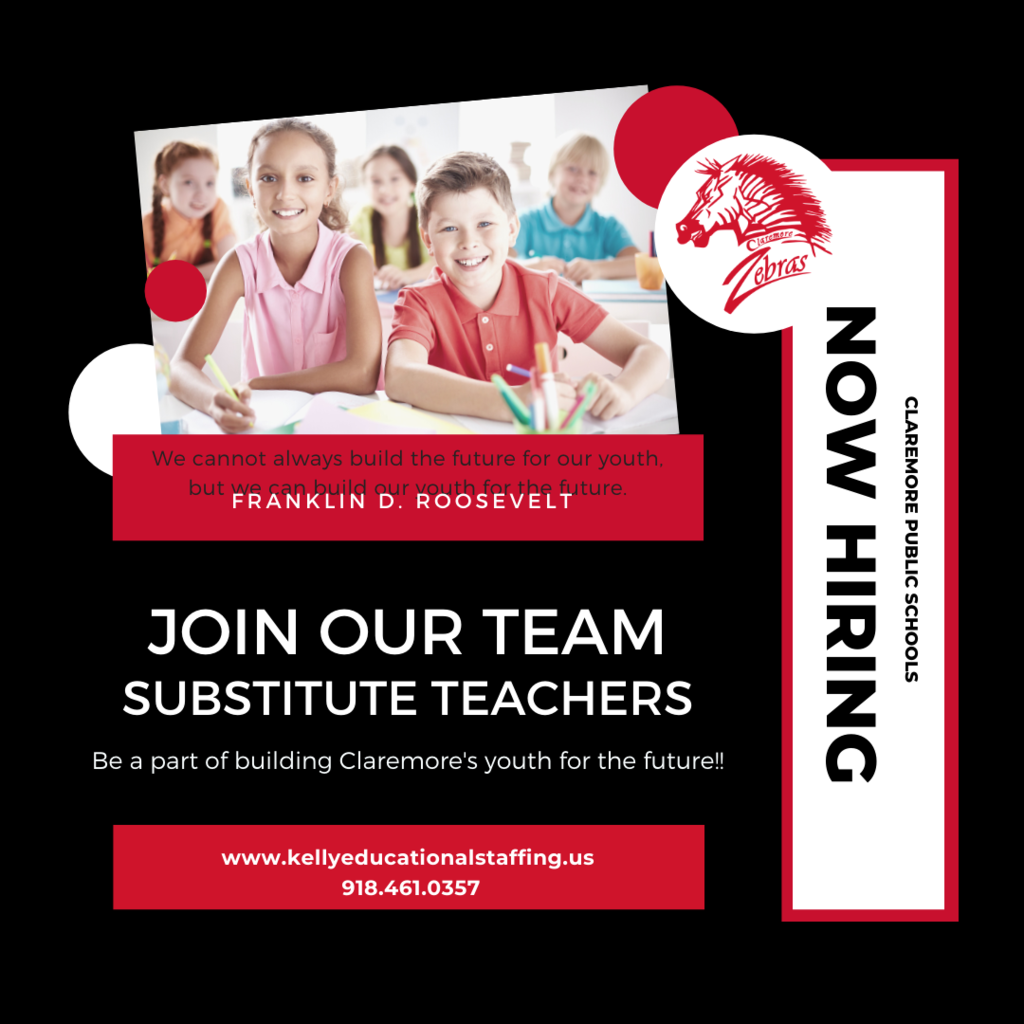 Welcome back!!! Our #MondayMotivation reminds us that a journey is made up of many steps. Today take one step at a time on your journey towards your dreams. #CPSZEBRAPRIDE

Good afternoon, these past few weeks have been an excellent respite for our Zebra families, but we are now ready to embrace the educational opportunities 2021 will bring. Tomorrow, Jan. 4th, classes will resume at their regularly scheduled time at all our sites. We will continue to implement our COVID protocols: wear a mask, watch our social distancing, and frequently wash hands . Please come prepared with the mask that was provided at the beginning of the year or a personal one. As we continue to mitigate the COVID-19 virus, we ask you, please stay home and contact your principal immediately if you have any of the following within the last week: 1. have been in direct contact with a COVID case, 2. had a positive test within the 10 days 3. are waiting on the results of a COVID test, or 4. are showing any symptoms. We look forward to the lightbulb moments, personal growth, and all our Zebras filling up the halls with the laughter, chatter, and smiles they bring with them.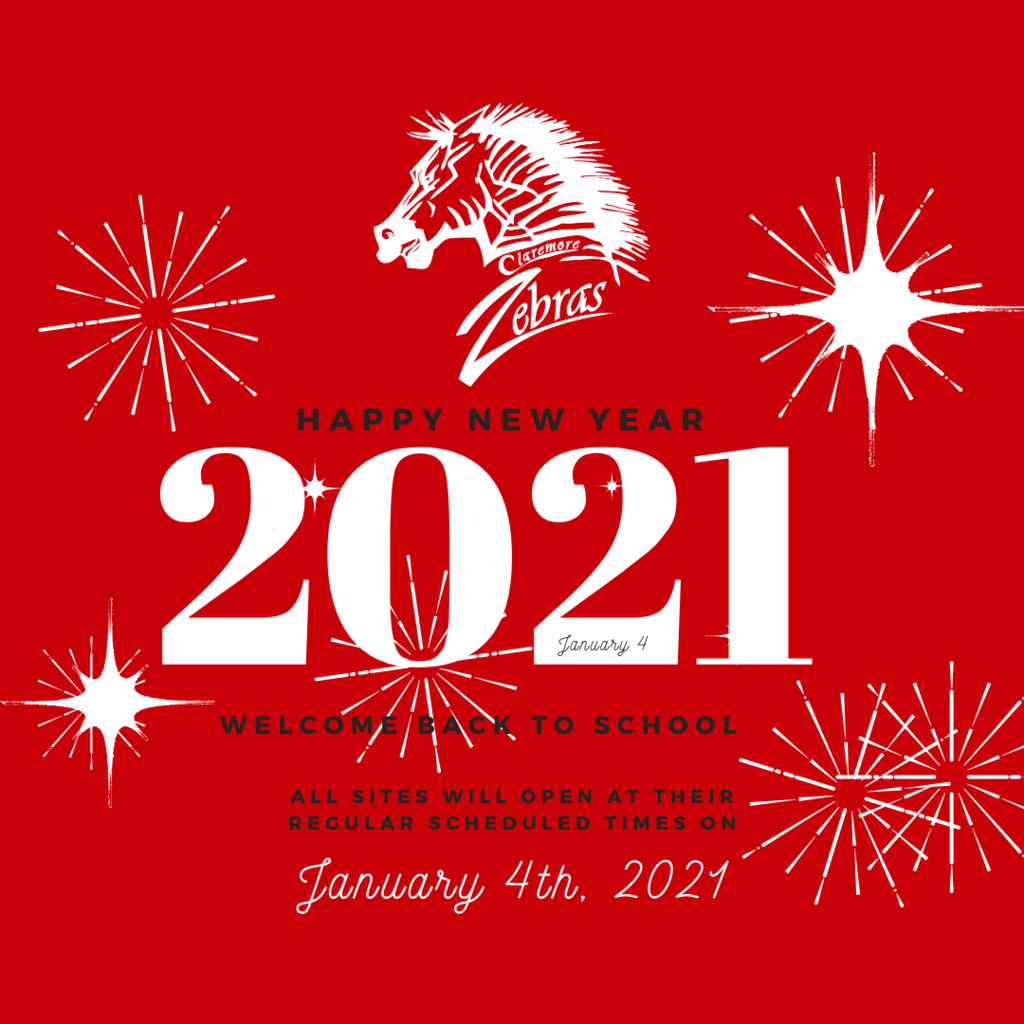 Happy New Year from Claremore Public Schools. As we enter into a new year, we all seem to take time to reflect on our lives, habits, choices from the past and contemplate how they impact our future. This reflection can lead to new inspiration, new goals, new resolutions, or a new focus. Instead of adding to, some reflection will lead to removing obstacles or habits from our lives. Either way, we are all looking for a positive change. Whether you choose a resolution, a goal, a word - we'd love for you to share it with us and maybe inspire others. We all know the usual resolutions, but here are some that might motivate you. ⭐ Focus on a passion ⭐ Spread positivity ⭐ Stop gossiping ⭐ Give one compliment a day ⭐ Do Random Acts of Kindness ⭐ Read a book a month ⭐ Go someplace you've never been ⭐ Clear out the clutter ⭐ Volunteer ⭐ Write down one thing you're grateful for every night ⭐ Drink more water ⭐ Call a friend instead of texting them ⭐ You can Facetime them for extra measure ⭐ Don't buy things you don't need ⭐ Keep a journal ⭐ Clean out your car weekly ⭐ Take the stairs ⭐ Go to the dentist when you're supposed to ⭐ Be kind on social media ⭐ Let go of grudges ⭐ Stay in touch with the people who matter ⭐ Try a totally new restaurant each month ⭐ Start a new hobby ⭐ Travel somewhere without posting about it on social media ⭐ Send handwritten letters ⭐ Donate clothes you never wear ⭐ Pay off a credit card ⭐ Avoid people who complain a lot ⭐ Remove negativity or anything that makes you feel lousy ⭐ Cook more / Eat Out Less ⭐ Do Something That Scares You ⭐ Make Your Bed Every Morning ⭐ Stay on Top of Your Inbox ⭐ Craft Something Yourself ⭐ Spot Clean as You Go ⭐ Pay it Forward ⭐ Talk Less, Listen More #CPSZEBRAPRIDE

It's essential to look back and find the good, the blessings, the positives, especially in the worst of times. As we prepare to leave 2020 behind, we'd love for you to share some positivity! What was your blessing, your triumph, your joy, your celebration? Tell us something GOOD that has happened this year in the comments of our FB page. #CPSZEBRAPRIDE #Wellness Wednesday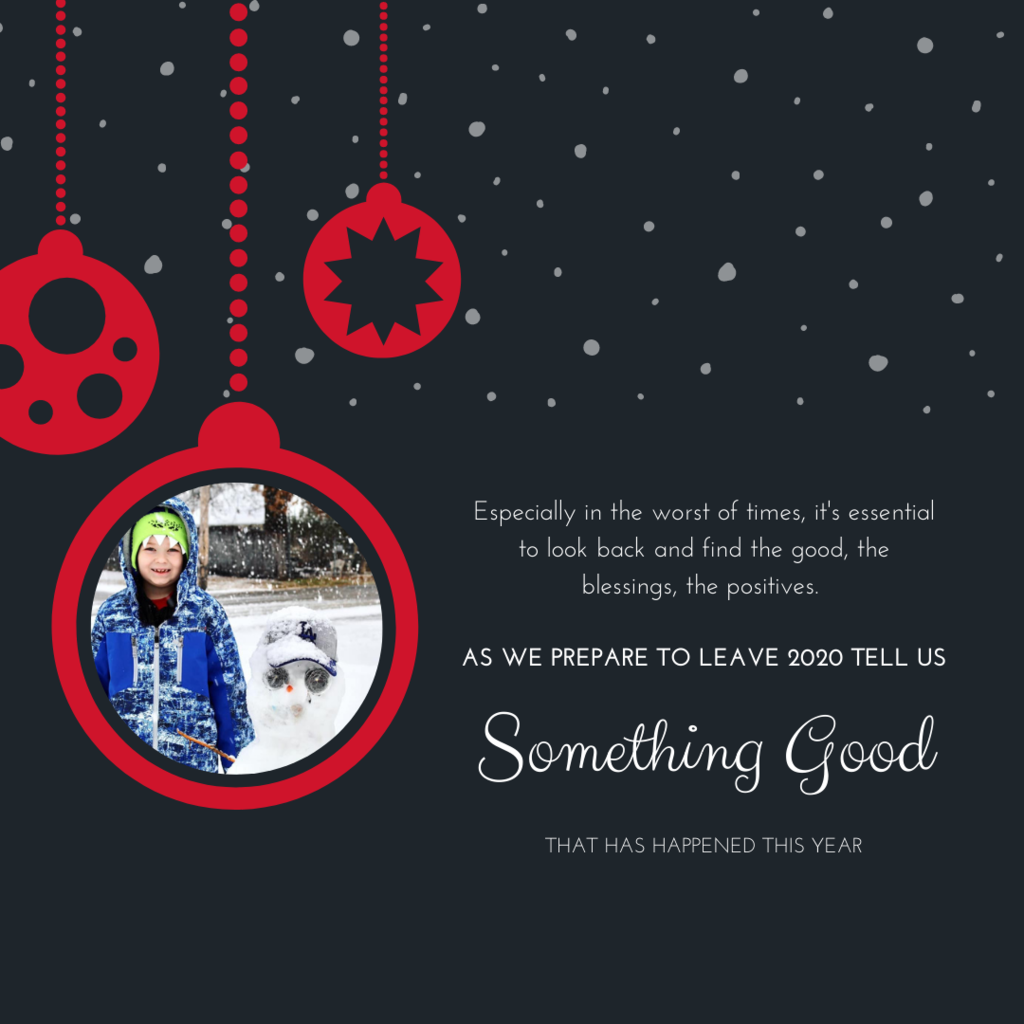 WORDS MATTER Finding yourself is not as crucial as creating yourself. Your words are compelling, defining, informing, careful of what you think and what you say. Many will be making resolutions later this week; others will choose a word to guide them for the new year. What word will you choose to help you grow in 2021? #CPSZEBRAPRIDE #MondayMotivation