⬇⬇THIS is why we call them STUDENT-ATHLETES! Being excellent on the court is not enough; this team had to go and excel in the classroom, too! Claremore Volleyball earned the Academic Achievement Award for a GPA over 3.25…and for the extra brag, the Zebra's team GPA was 3.71. #CPSZEBRAPRIDE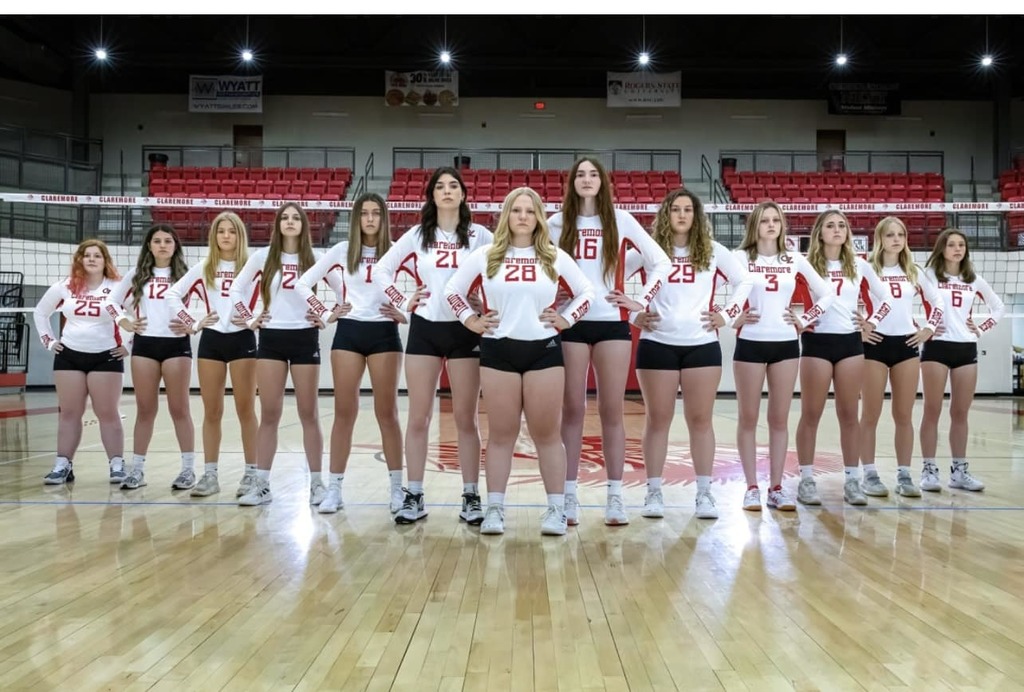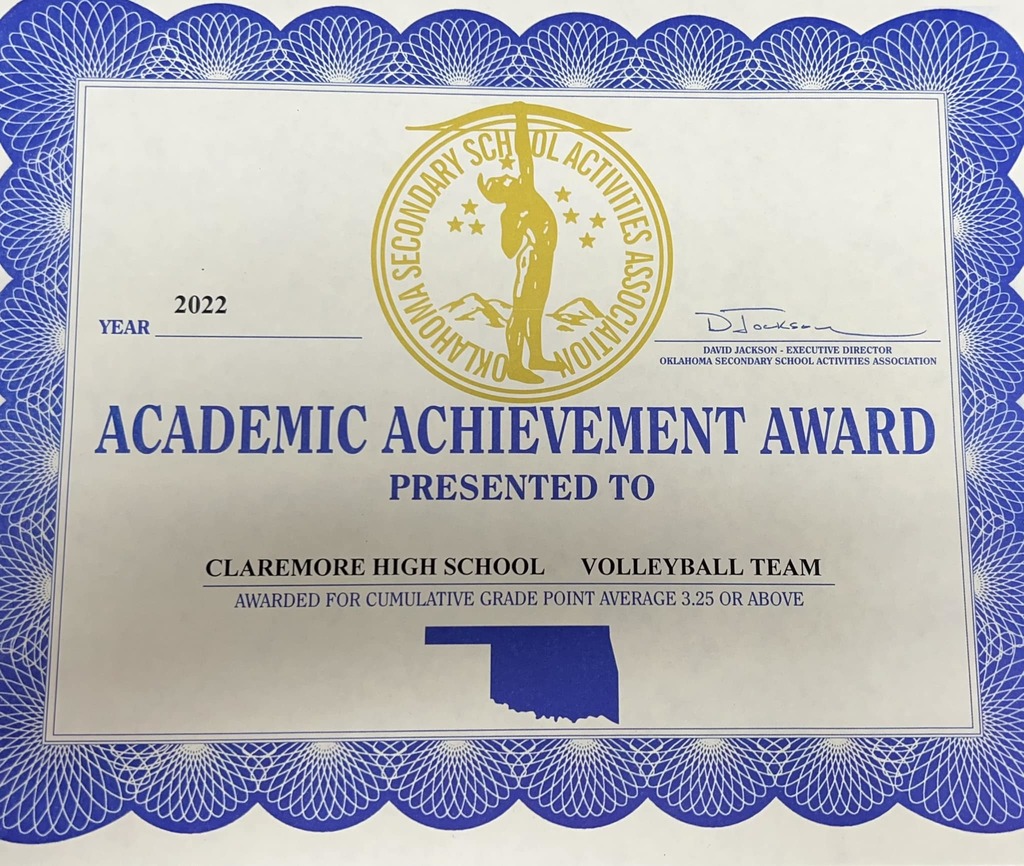 💙💙💗This little girl is the third little Zebra born to our CPS family this school year. Congratulation to Mrs. Keeli Coyle and her husband, Curtis, on the birth of their daughter, Charli Ann! She was born Monday morning, November 28th, weighing 8 lbs. and measuring 19.5" long. Mrs. Coyle is a math teacher at Claremore High School. Charli will be welcomed home by a dazzle of zebras, Mom, Dad, big brother Case, Grands - David & Kari Garroutte, and Aunt Sami Garroutte; all have a long, rich history at CPS. #CPSZEBRAPRIDE

🧊❄Have an ICE day!! ⛸Fourth grade students had the opportunity to attend a Tulsa Oilers hockey game. 🏒As you can tell by their faces, the excitement was real! #CPSZEBRAPRIDE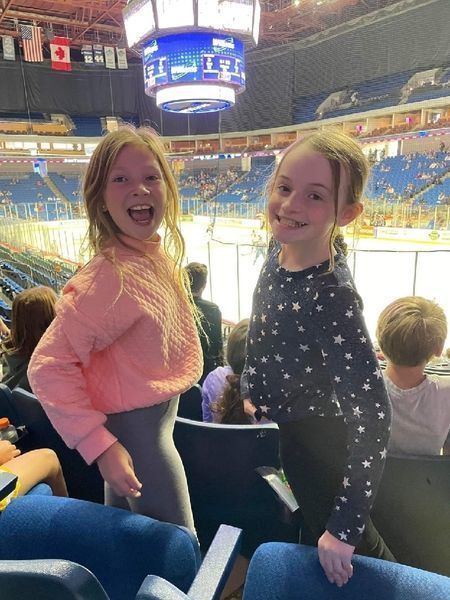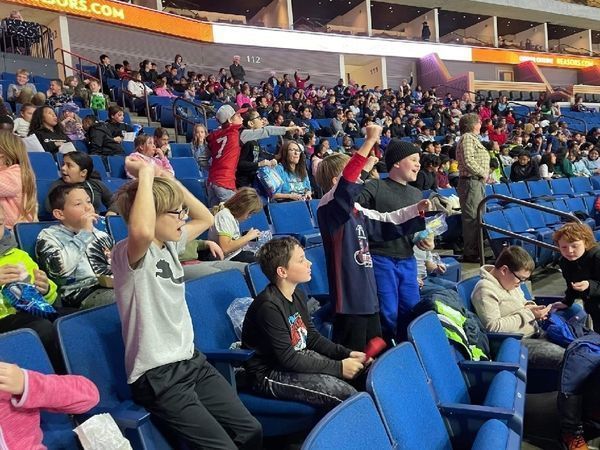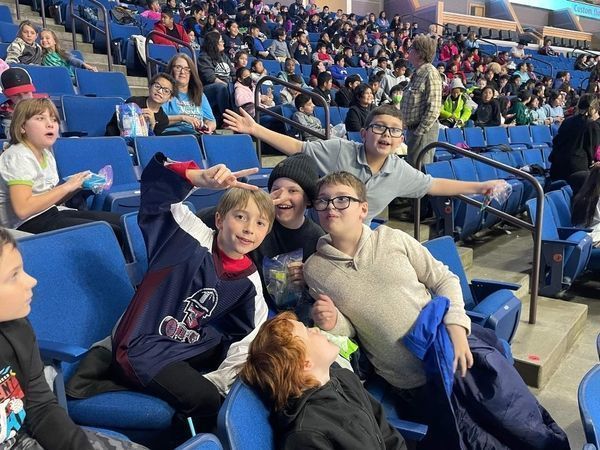 IT'S GIVING TUESDAY and our teachers are worthy recipients. Support the CLAREMORE SCHOOL FOUNDATION! Your donation to the Claremore Public Schools Foundation helps to enrich the lives of thousands of Claremore Public Schools students. The earnings from this investment are put right back into Claremore classrooms. You are supporting the future of our students, teachers and community. Best of all, your contribution is tax-deductible. Show your support and #CPSZEBRAPRIDE and donate TODAY!
https://claremorepublicschoolsfoundation.org/donate/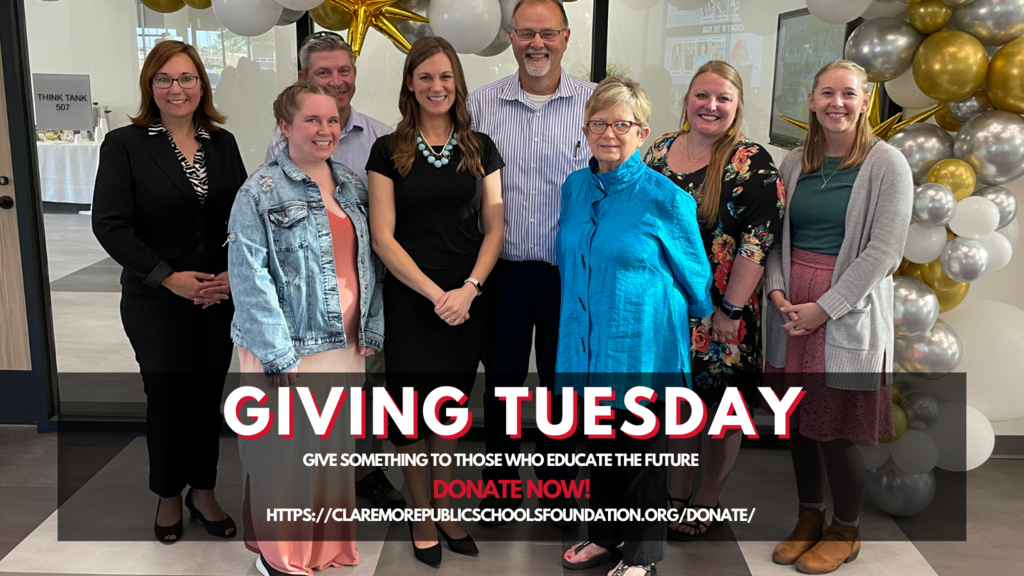 👋Let's welcome Aaron Hughes to the Zebra family in today's New Teacher Feature! 👨‍🏫Mr. Hughes is the new PE teacher at Catalayah Elementary! He graduated from NSU and has been teaching since 2017. 👍 His favorite thing about working at CPS is the tight-knit sense of community and family. When asked why he teaches, he said, "I love building relationships and seeing the students grow. There is never a day that I dread coming to work, or that I don't look forward to it. It's fulfilling, fast-paced and fun!" ‼Some interesting facts about Mr. Hughes are that he played college soccer for 4 years on scholarship and he met Emmitt Smith. His hobbies include exercising, playing soccer and spending time with family. Favorites: 🎥: Braveheart 🍴: Chips 🍭: Reese's Pieces 🥤: Coke 🌈: Red/Blue 📍: Beach/Mexico 🚩: Dallas Cowboys 💭: "Like your students. It's not a feeling, it's a choice. No one wants to let someone down who genuinely cares for them." #CPSZEBRAPRIDE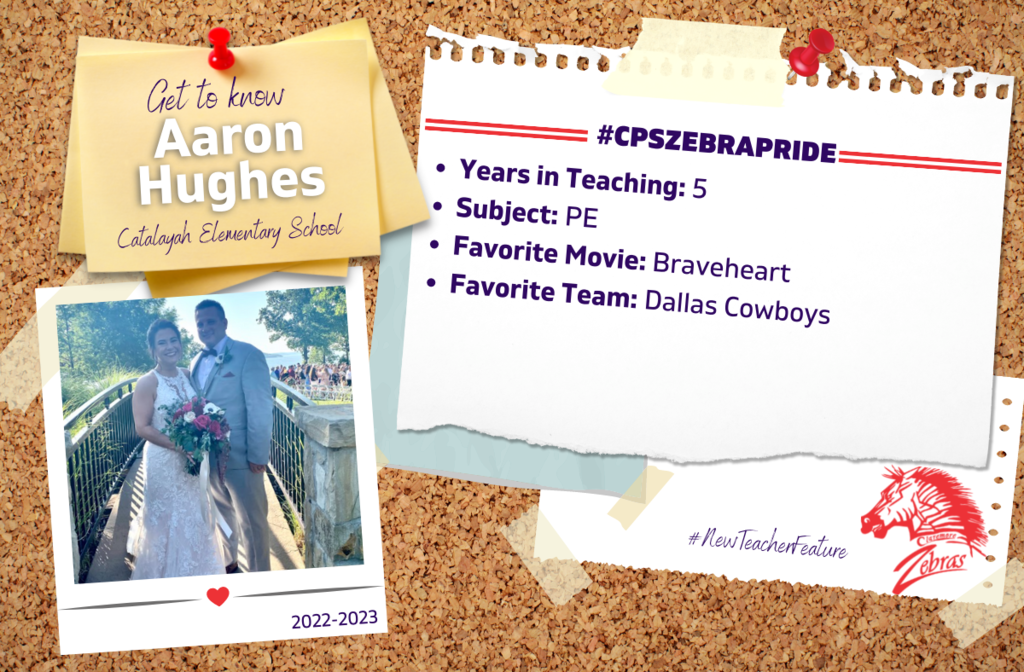 Congratulations to our WRJH 8th-grade boys basketball team! They placed 2nd in the Verdigris Junior High Basketball Invitational! Way to go boys! We are so proud of you! 🏀🧺🥈 #CPSZEBRAPRIDE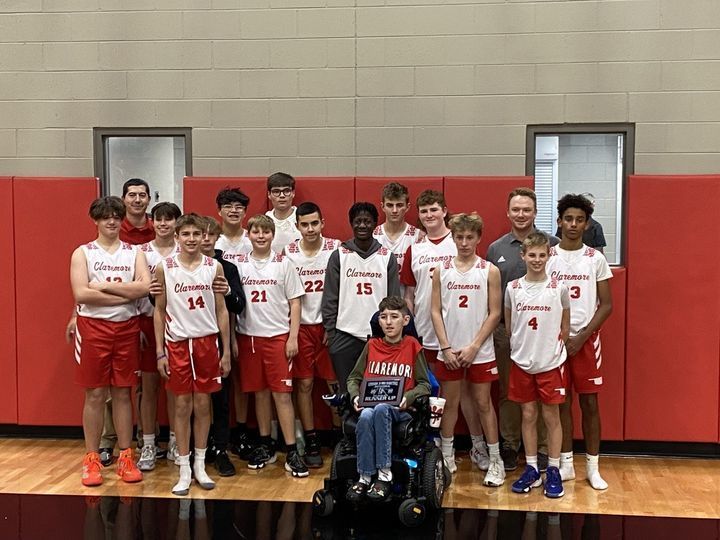 Claremore students had the privilege of visiting the Will Rogers Memorial Museum where they learned about Will Roger's life, wisdom and humor. As you can see, they had a blast! #CPSZEBRAPRIDE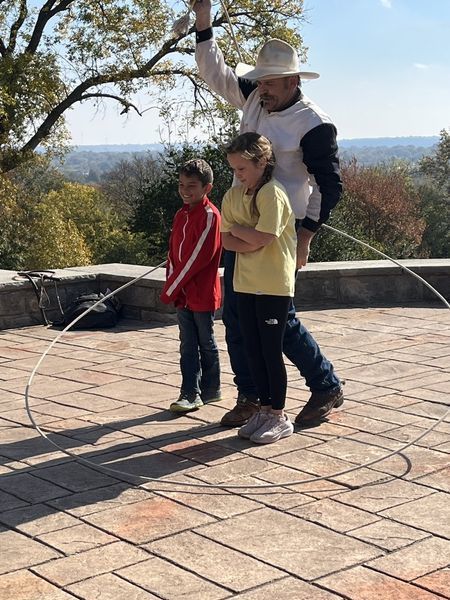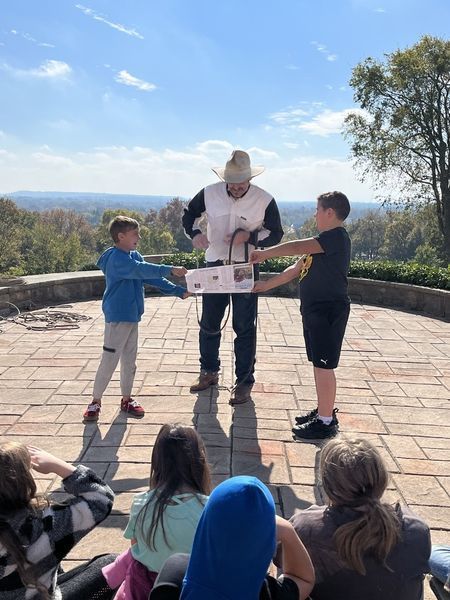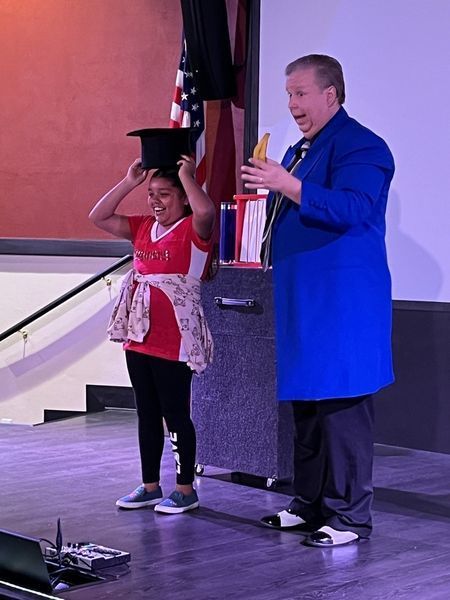 Wrestling opens its season tomorrow (11/29/22) at home against Bartlesville with their Military Appreciation Night at 7pm. Wear your 22-23 CPS Military shirt and get in FREE. Contact Coach Willard if you have not purchased yours - they have some extras in stock. #CPSZEBRAPRIDE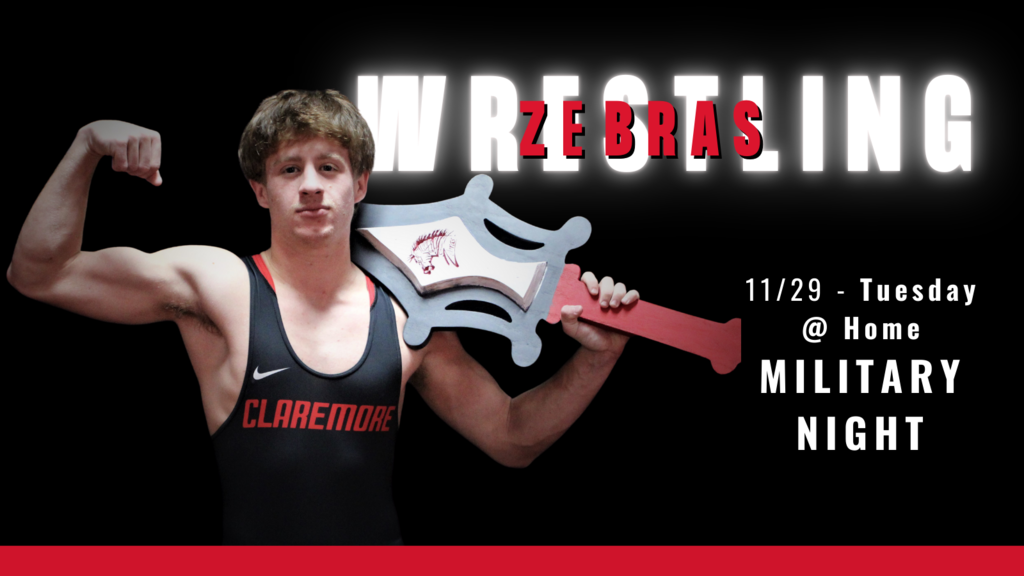 🙏Gratitude is the best attitude Thanksgiving might be over, but we stay grateful for our amazing CPS students and staff! We hope everyone enjoyed the break and time with family and friends ♥ Back to the grind!! #CPSZEBRAPRIDE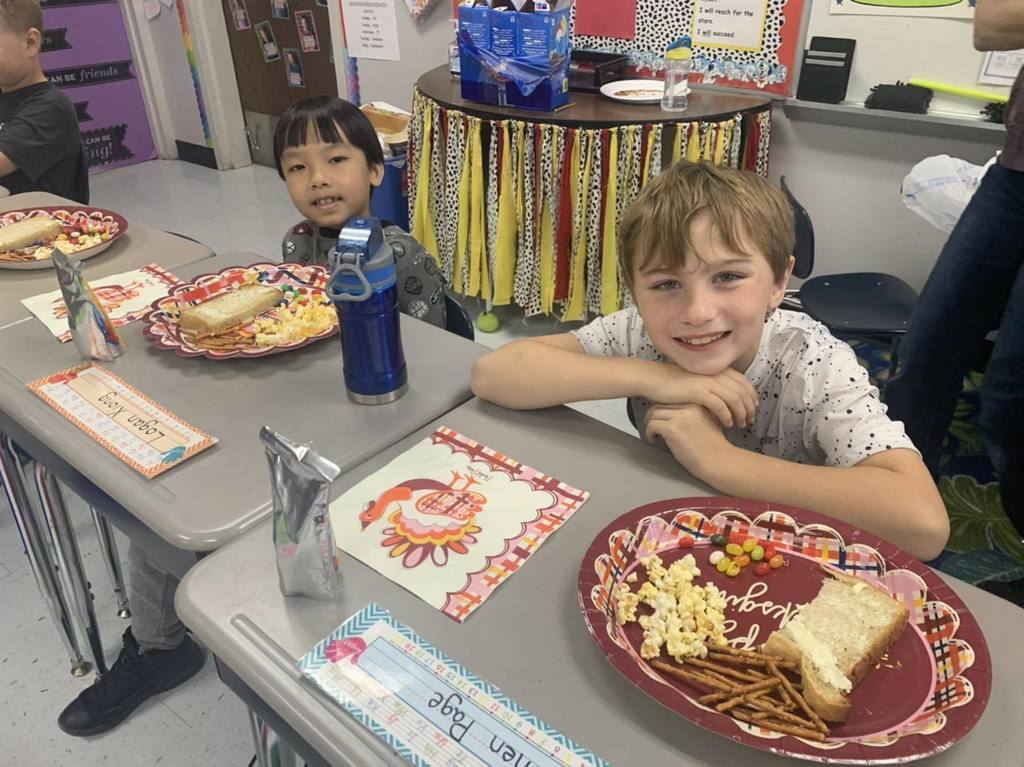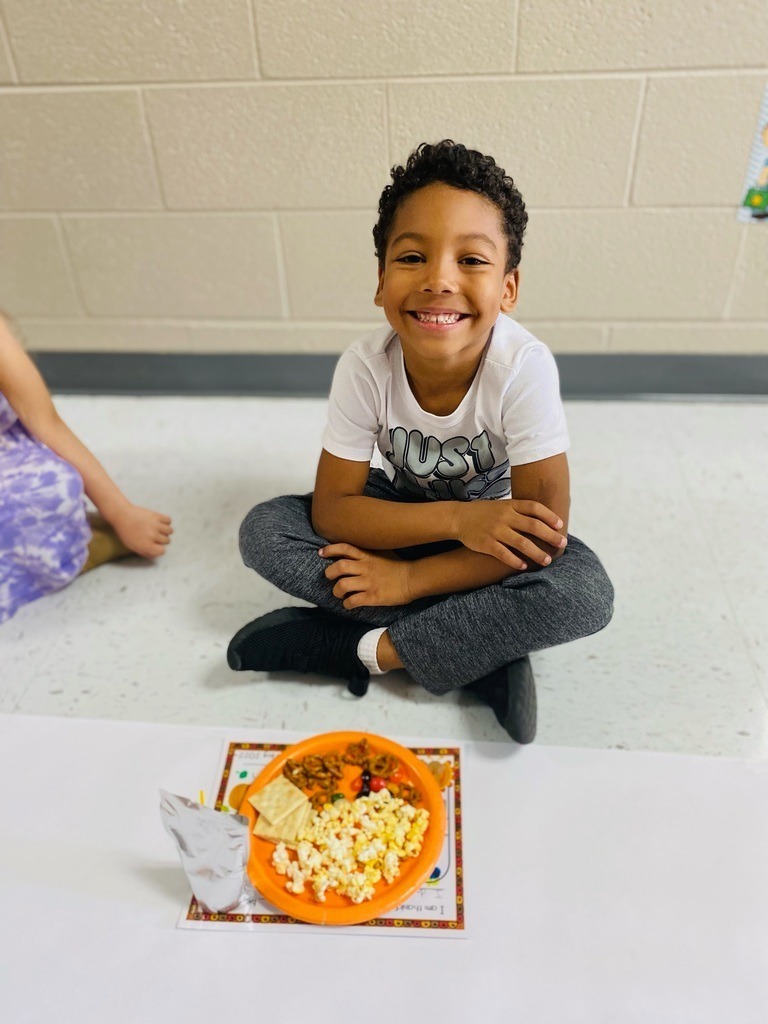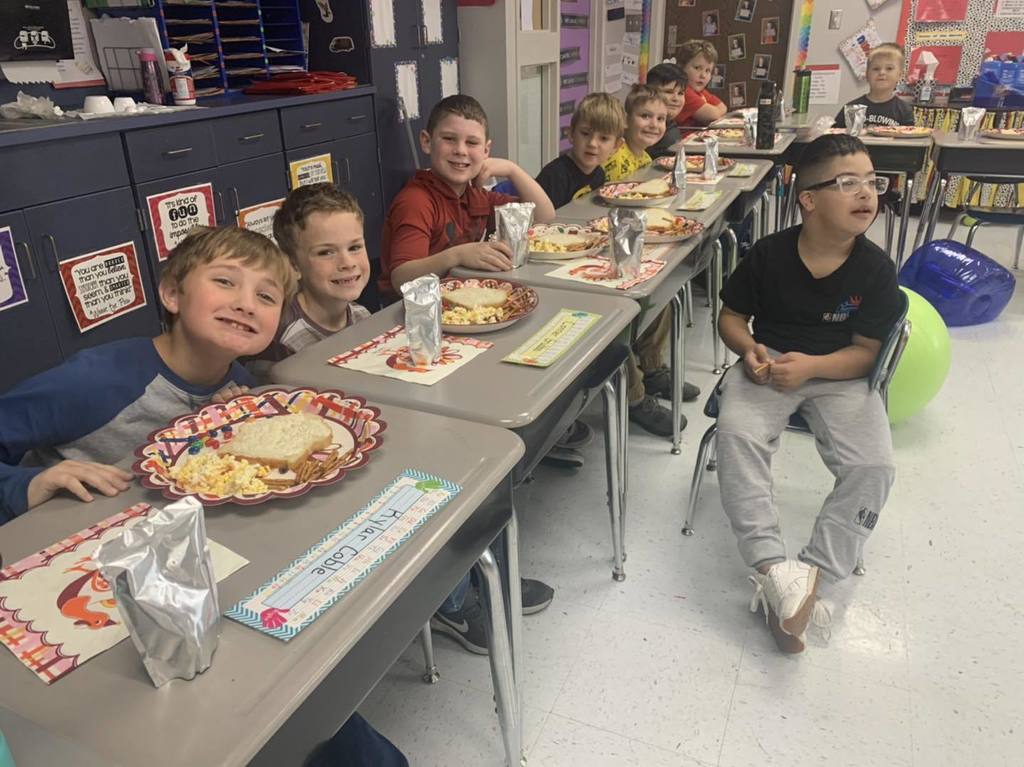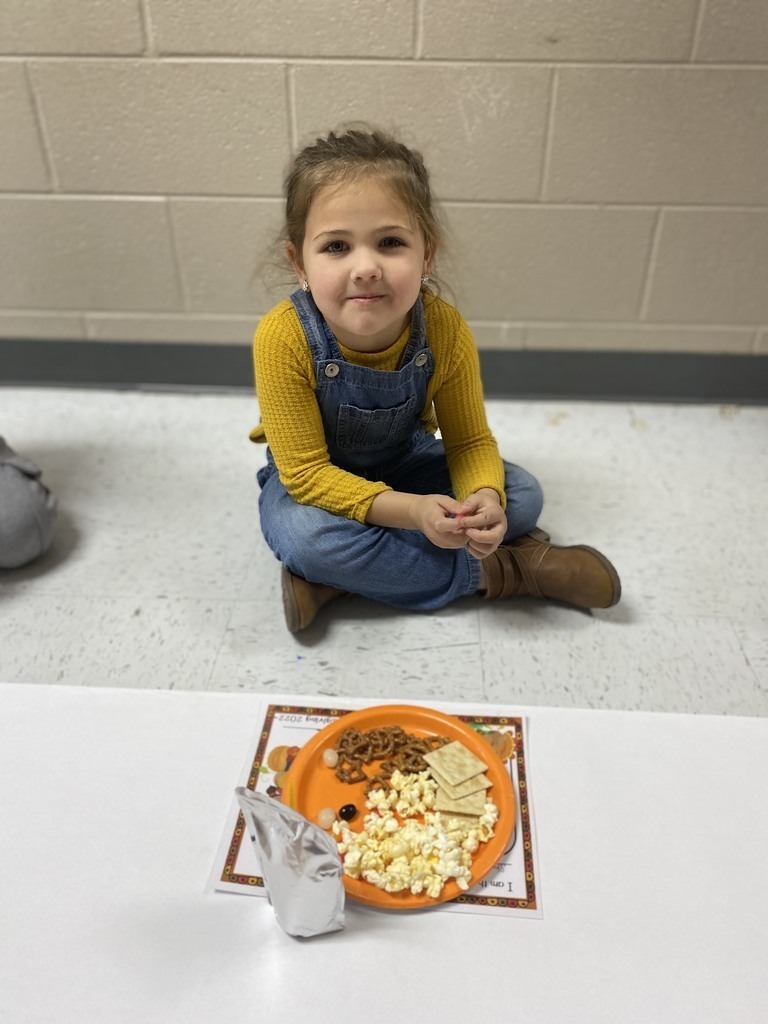 "Play gives children a chance to practice what they are learning." -Fred Rogers Pre-K students get many opportunities to practice what they are learning during class! Center rotations, whole class lessons and one-on-one teaching all come together to give our students what they need to be successful! #CPSZEBRAPRIDE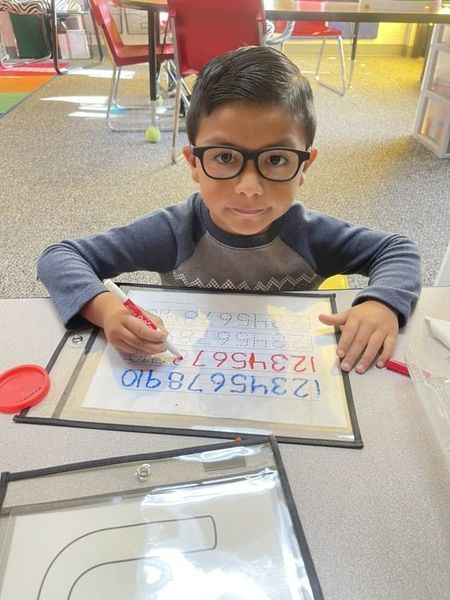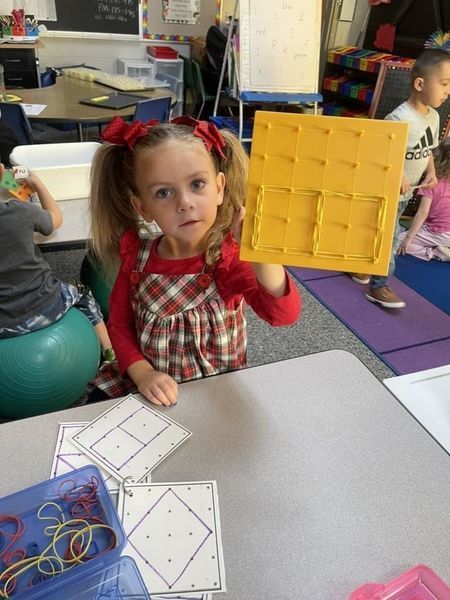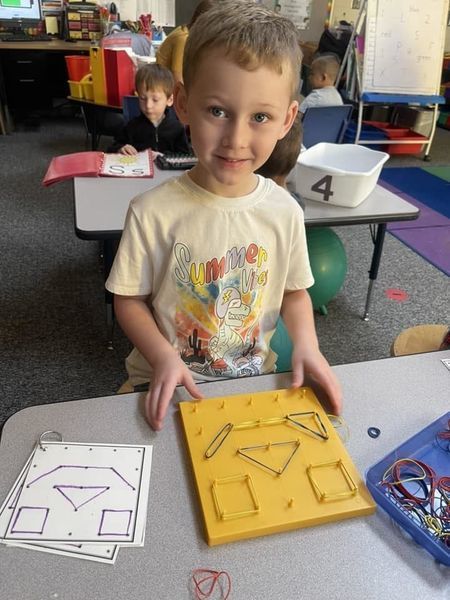 👋Let's welcome Tama Breen to the Zebra family in today's New Teacher Feature! 👩‍🏫Mrs. Breen is a new art teacher at Will Rogers Junior High. She graduated from NSU and she is a Claremore High School alum, class of 1980! ♥When asked why she teaches, she said, "I have dreamed and worked towards this opportunity for several years. My desire is for students to know someone cares, hears them and is sincere in helping them master their success in school as well as life." ‼Some interesting facts about Mrs. Breen are that she loves to travel and visit places of history. Her hobbies include motorcycling, cooking, reading and art. Favorites: 🎥: Mary Poppins 🍴: Doritos 🍭: Almond Joy 🥤: Pepsi, coke or unsweet tea 🌈: Pink 📍: Hawaii / beach 🚩: OU 💭: "You have brains in your head. You have feet in your shoes. You can steer yourself in any direction you choose." -Dr. Seuss #CPSZEBRAPRIDE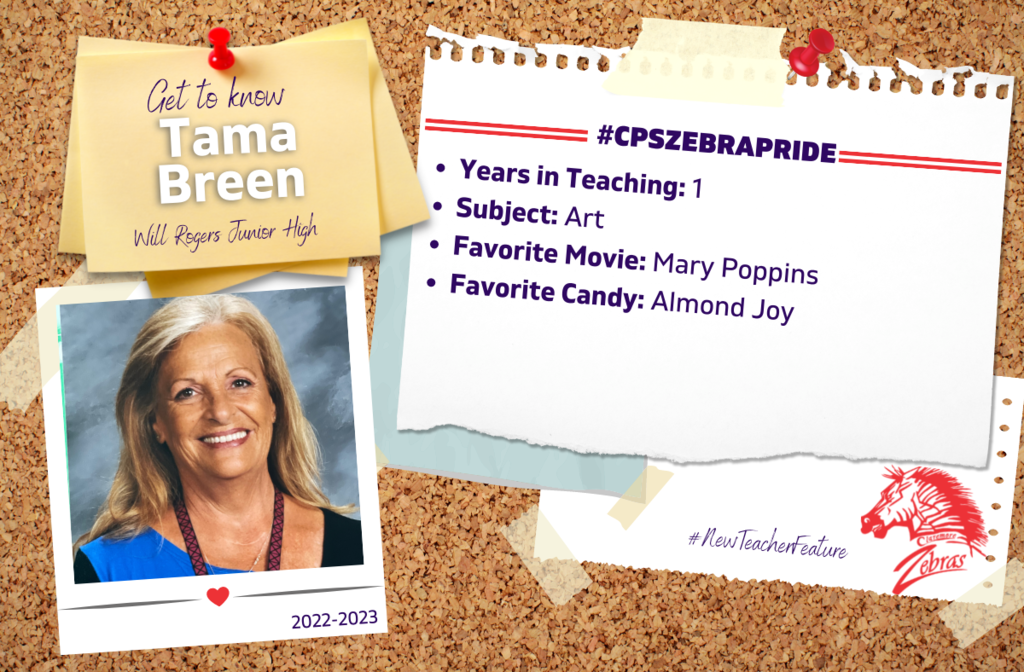 We are as excited as Santa to see our students back in our halls and classrooms tomorrow, Nov. 28th.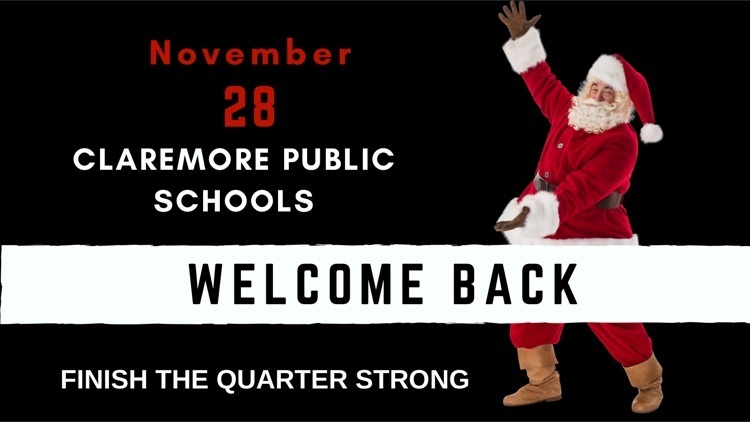 Roosa 2nd graders read the book "Balloons over Broadway" by Melissa Sweet. This book talks about the puppeteer who invented the balloons that were used in the famous Macy's Thanksgiving Day Parade. Students were inspired to decorate balloons and have their own parade at Roosa! We are amazed by their creativity! 🎈 #CPSZEBRAPRIDE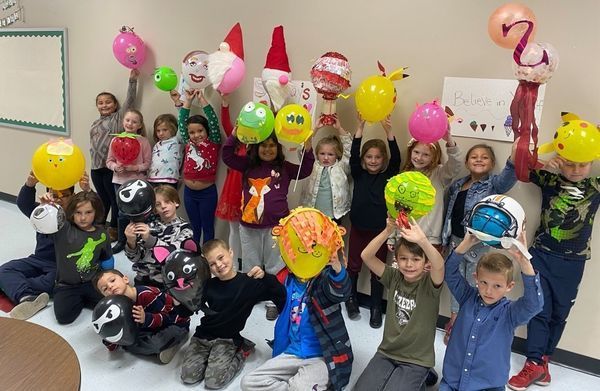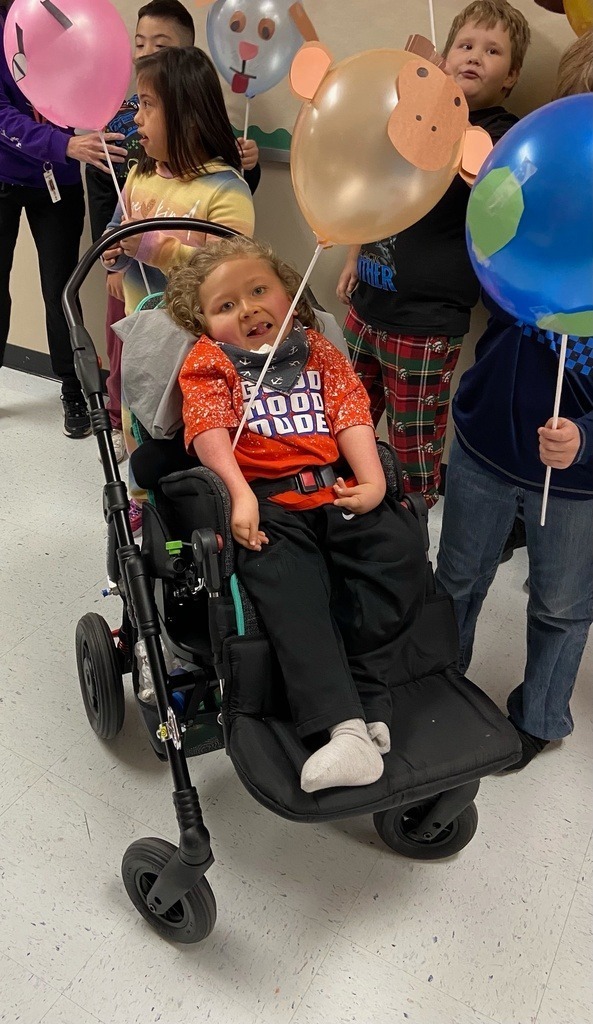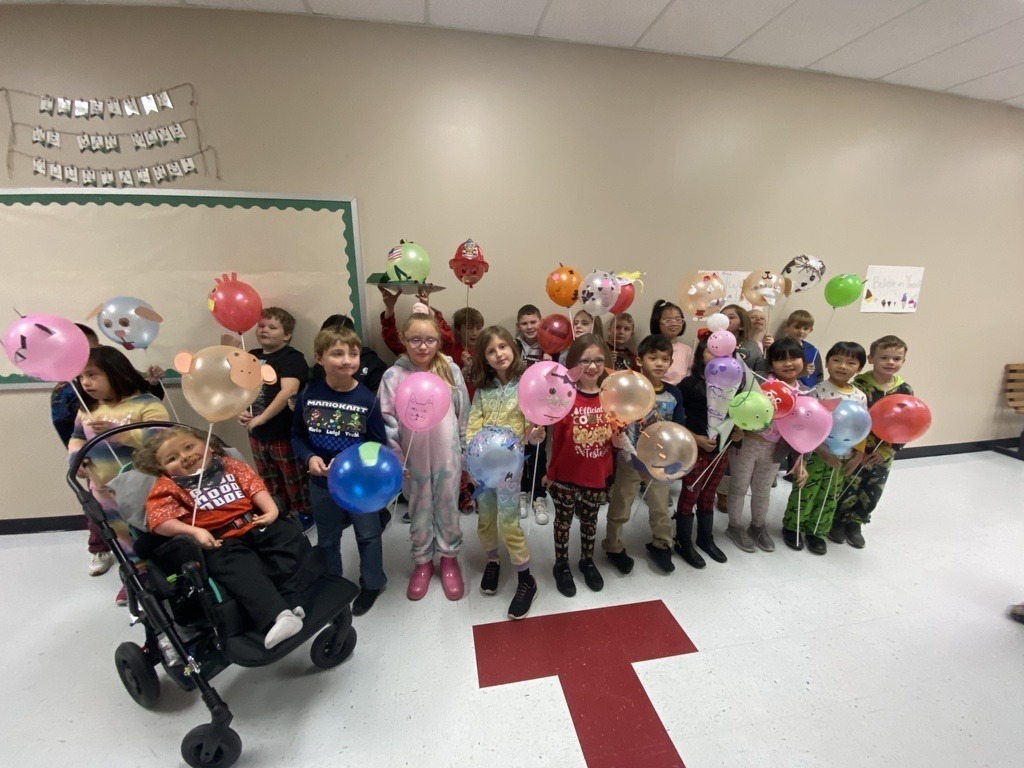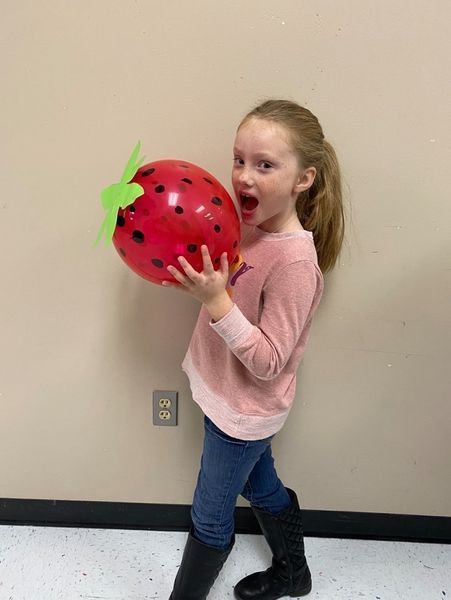 👋Let's welcome Jessica Vann to the Zebra family in today's New Teacher Feature! 👩‍🏫Mrs. Vann is a new art teacher at Will Rogers Junior High! She graduated from Rogers State University and she's a Claremore High School alum, class of 2010! 👍Her favorite thing about Claremore Public Schools is that everyone is welcoming, encouraging and supportive! ♥She teaches because she believes art education is important for students in becoming well rounded individuals for the future. When asked why she chose to teach at CPS, she said, "because of the focus on students and the amazing team of teachers, staff and administrators that support and encourage them to greatness." ‼Some interesting facts about Mrs. Vann are that she studied abroad in Italy and she and her husband Jacob have a dog named Ari! Her hobbies include photography, art and travel. Favorites: 📕: The Harry Potter Series 🎥: O Brother, Where Art Thou? 🍴: Pretzels 🍭:York Peppermint Patties 🥤: Lemonade 🌈: Teal 📍: Colorado or anywhere with mountains! 🚩: Denver Broncos 💭 : "Let us step into the night and pursue that flighty temptress, adventure." -Dumbledore #CPSZEBRAPRIDE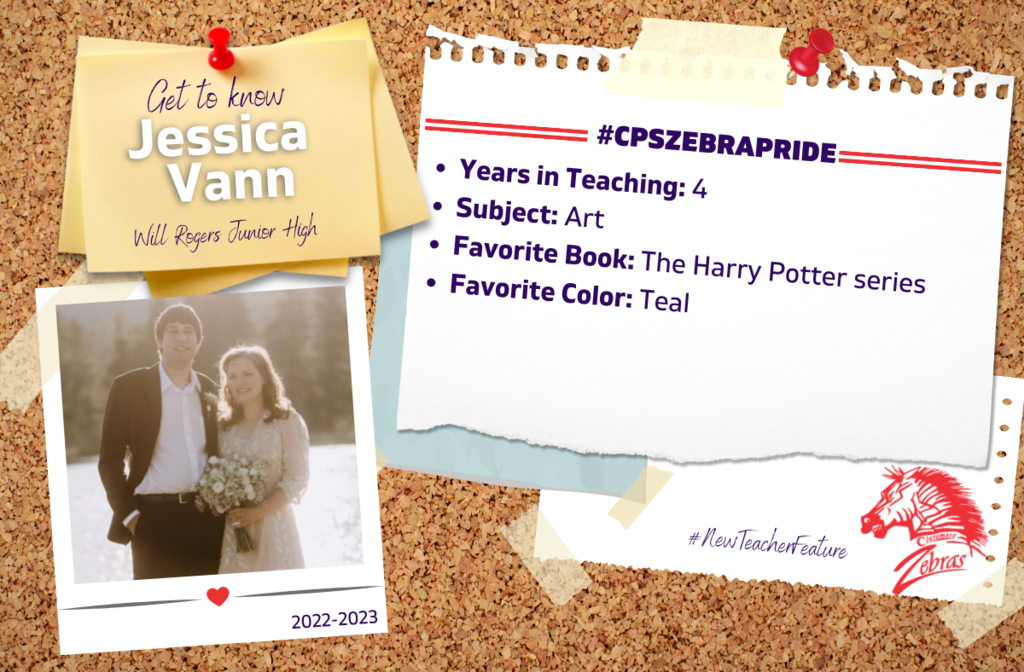 "Even in the trials of life, if we have eyes to see them, we can find good things everywhere we look." - Joanna Gaines Happy thanksgiving!! 🦃🍂🤎 We hope that your day has been full of good things!!! #CPSZEBRAPRIDE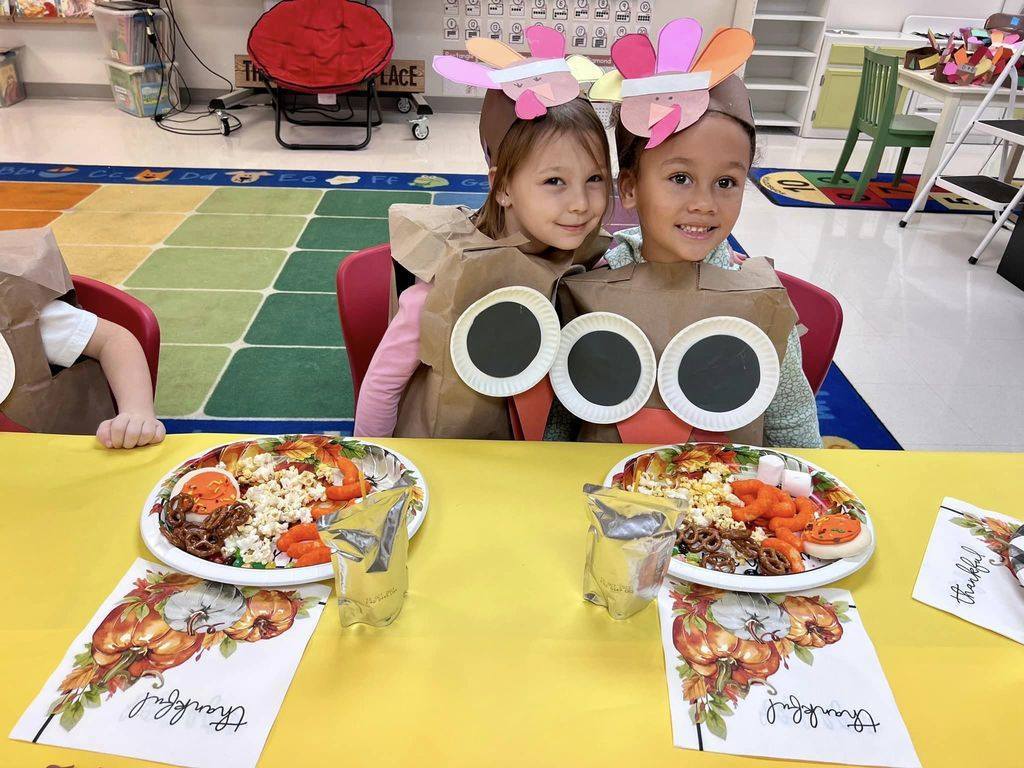 👋Let's welcome Coach Sport to the Zebra family in today's New Teacher Feature! 👨‍🏫Jason Sport is a new social studies teacher and assistant football coach at Claremore High School! 👍When asked what he likes most about working at Claremore Public Schools, he said, "Everyone has been so helpful. It feels like a family." ♥When asked why he teaches, he said, "I decided at a very young age that I wanted to grow up and be a teacher so I could make people feel the way my teachers made me feel." ‼Some interesting facts about Coach Sport are that he's from Alabama and he and his wife Ruth have 5 kids. His hobbies include faith, family and football! Favorites: 📕: Gridiron Genius 🎥: Cinderella Man #CPSZEBRAPRIDE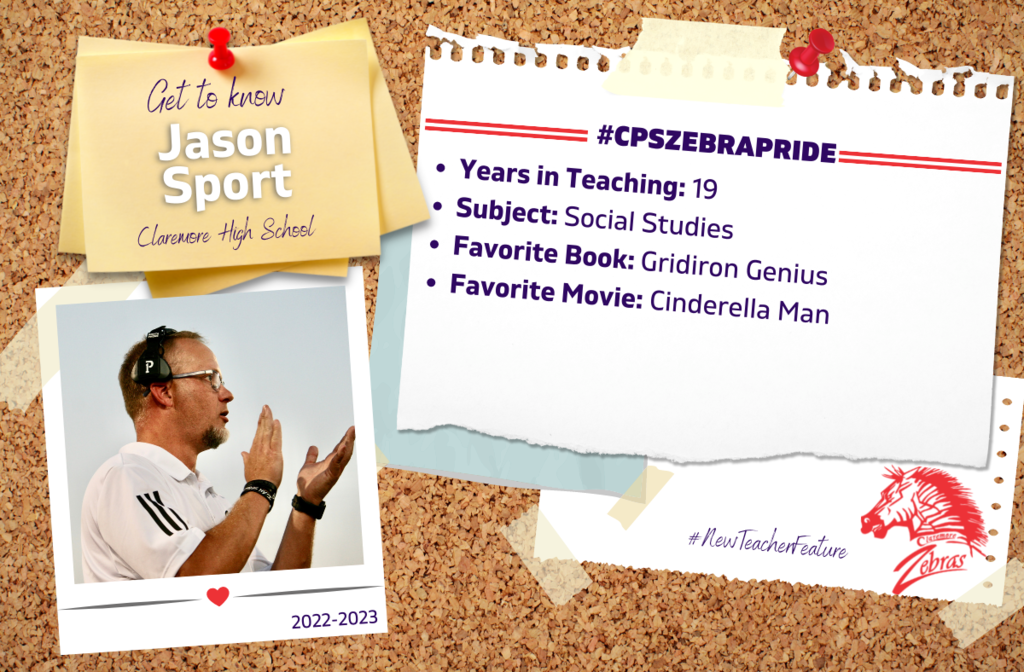 CPS and partners have been busy helping our Zebra families this week! Thanksgiving Baskets provided and delivered by RSU President's Leadership Class. 🧺 Thanksgiving gift cards provided by First Presbyterian Church and delivered by Claremore Public Schools school-based social worker, Courtney Burnshire!! 🦃🍂🤎

👋Let's welcome Aimee Martin to the Zebra family in today's New Teacher Feature! 👩‍🏫Mrs. Martin is a new school counselor at Will Rogers Junior High. She received her Bachelor's degree from California State University and her Master's degree from Liberty University. ♥When asked why she teaches, she said, "I want to help students become their best selves by being a dependable, positive role model. She chose to teach at CPS because of the welcoming and friendly atmosphere. ‼Some interesting facts about Mrs. Martin are that she was a camp counselor for 13 years, she coached boys lacrosse and she's met several celebrities. Her hobbies include camping, quilting and driving her kids to activities. Favorites: 🎥: Wild Hearts Can't be Broken / National Treasure 🍭: Peanut M&Ms 🥤: Diet Pepsi 🌈: Red/pink 📍: Lake or Cabo San Lucas 🚩: OU 💭: "Make every day count" #CPSZEBRAPRIDE

👋Let's welcome Brock Marion to the Zebra family in today's New Teacher Feature! 👨‍🏫Mr. Marion is a new computer teacher at Will Rogers Junior High! He graduated from the University of North Texas and has been teaching since 2021. 👍When asked what he likes most about working at Claremore Public Schools, Mr. Marion said, "The culture and family atmosphere, from my first interview to now I've felt like I belong here." ♥When asked why he teaches, he said, "I teach because it gives me the opportunity to help fill a role in students' lives they may not get anywhere else in life and use this role to make a difference in their life." Favorites: 📕: Bible 🎥: Tombstone or Top Gun Maverick 🍴: French Fries 🍭: Sour Skittles 🥤: Sweet Tea 🌈: Blue 📍: Cabin 🚩: Oklahoma Sooners 💭:"You can't go back and change the beginning, but you can start where you are and change the ending." -C.S. Lewis #CPSZEBRAPRIDE

Thanksgiving is this week and everybody loves that Chick-Fil-A sweet tea and lemonade! Bring it to your holiday gathering, corporate party, or home for dinner. This month Chick-fil-A will donate $1 to the Claremore Public School Foundation. CPSF funds class and teacher grants district-wide. Go by and grab a gallon or two... or three this month. #CPSZEBRAPRIDE