You can now submit your Free & Reduced Forms in total privacy online. This application is not just about free & reduced lunches also affects fees for college prep exams, college entrance applications, technology fees, and even credit recovery. APPLY TODAY ELECTRONICALLY:
https://www.claremore.k12.ok.us/o/cps/page/child-nutrition--101
#CPSZEBRAPRIDE

We recently received our School Pride® check donation from @TTCUCreditUnion for the first half of 2020. Thanks for swiping your TTCU debit card and giving back to our district. If you don't have one, get yours today! #ttcuSchoolPride #CPSZEBRAPRIDE #StrongSchoolStrongCommunityZEBRASTRONG

CPS Child Nutrition Department continues to feed our kids 5 days a week from 10:30a - 12:30p. #CPSZEBRAPRIDE

8:20 PM TONIGHT...Making History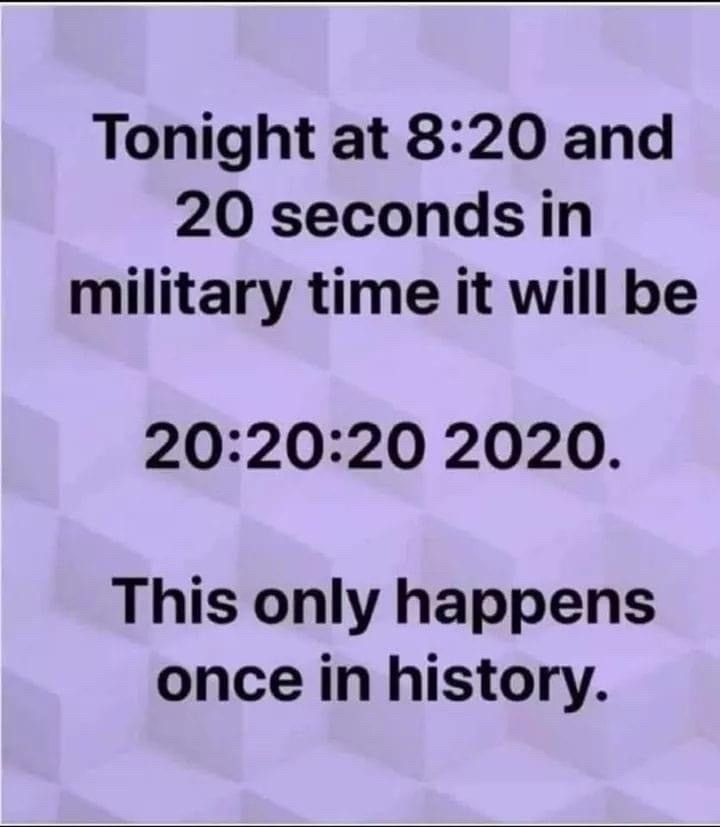 As we prepare for the upcoming school year, we have worked hard to develop a plan that focuses on the health and safety of our students and staff, and on delivering a high standard of learning for all students. CPS re-entry plan "RETURN TO LEARN" will be available on our website and mobile app, THIS FRIDAY, July 17th. The plan is an outline of education options, new procedures, and enhanced safety protocols designed to meet the unique needs of our students, their families, and our teachers and staff. We will also provide a forum for feedback from our parents and stakeholders at that time. #CPSZEBRAPRIDE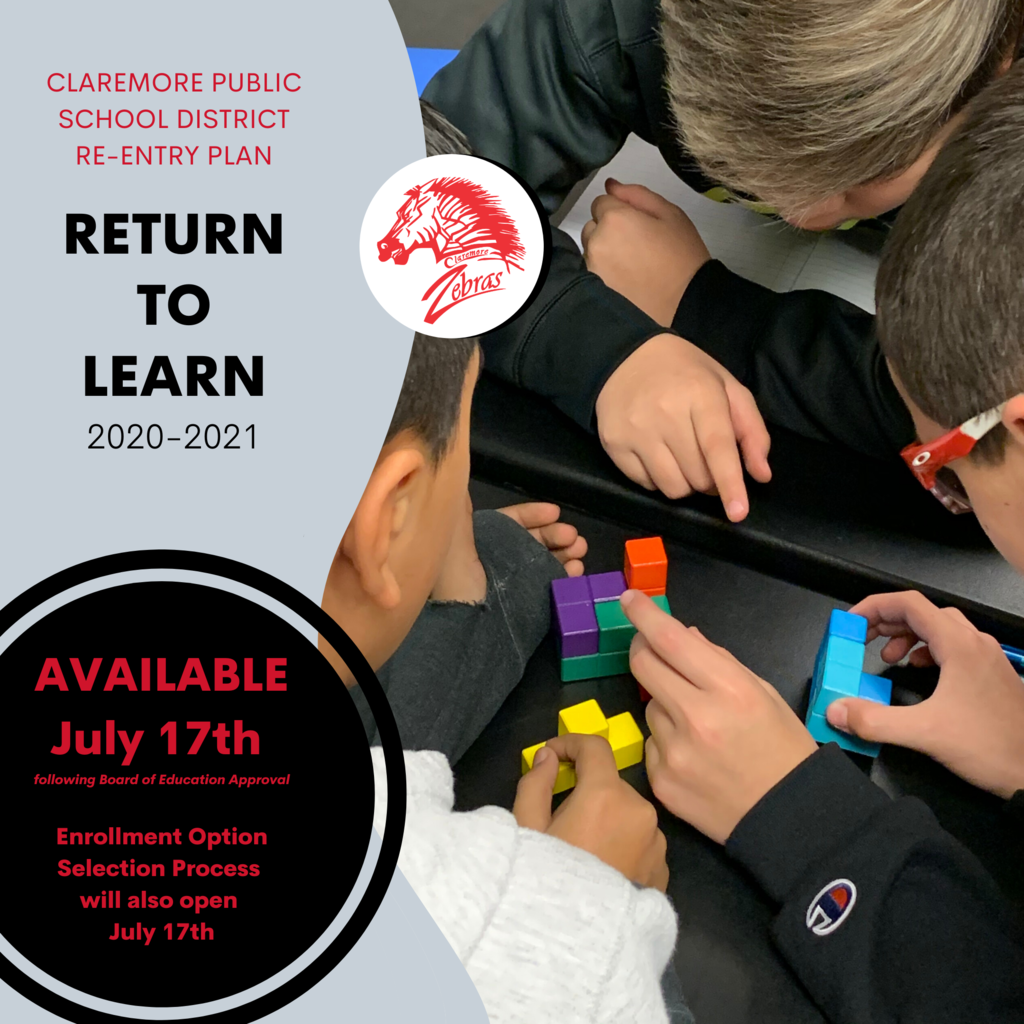 The next ACT test to be given at Claremore High School will be on Saturday, September 19th. Online registration at
www.actstudent.org
begins July 27th. Seating capacity has been reduced due to COVID-19 restrictions, so don't delay!! Fee waiver vouchers are available through August 31st for any Junior or Senior that is on Free or Reduced lunch. If this applies to you, email Kari Forest at
kforest@claremore.k12.ok.us
and she will email you a voucher. #CPSZEBRAPRIDE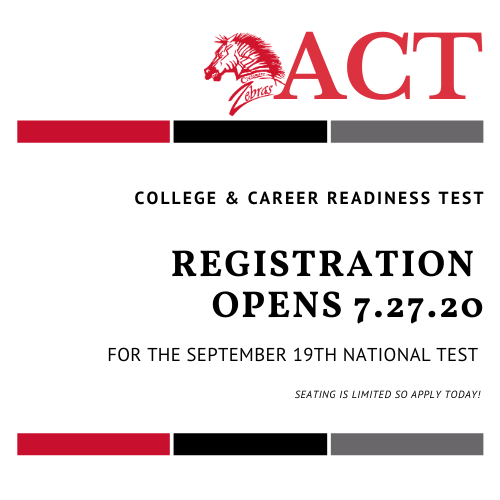 The @Roosa Elementary Online Auction going on NOW! ⇨Bidding ends July 13 at 5:00 pm ⇨To place a bid click on the link below ⇨Cash and Checks accepted (Checks need to be made out to Roosa Elementary) ⇨Thank you to everyone and let the bidding begin!
https://padlet.com/tarakerr/roosaonlineauction2020
#CPSZEBRAPRIDE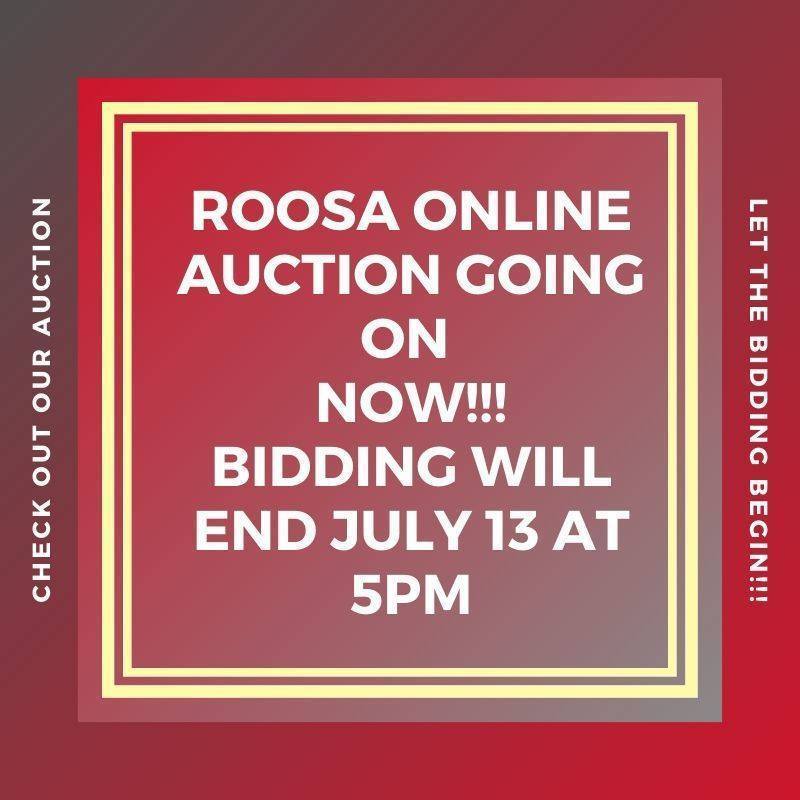 ATTENTION CPS CHEROKEE STUDENTS/FAMILIES Cherokee Nation's Respond Recover and Rebuild Education Initiative portal is now live at this link:
https://zfrmz.com/ZQH1i5uKRo6sd2oQgsiM
#CPSZEBRAPRIDE

It's been a busy week at CPS! The leadership team has been proactive and productive as they have considered several items in the effort to return to learn. Mr. Frazier gives us a quick update in his "Fridays with Frazier" message this week. There will be more to come in the next few weeks, so stay tuned. Facebook:
https://www.facebook.com/ClaremorePublicSchools
Youtube with captions:
https://youtu.be/Q5qdhd5qm14
#CPSZEBRAPRIDE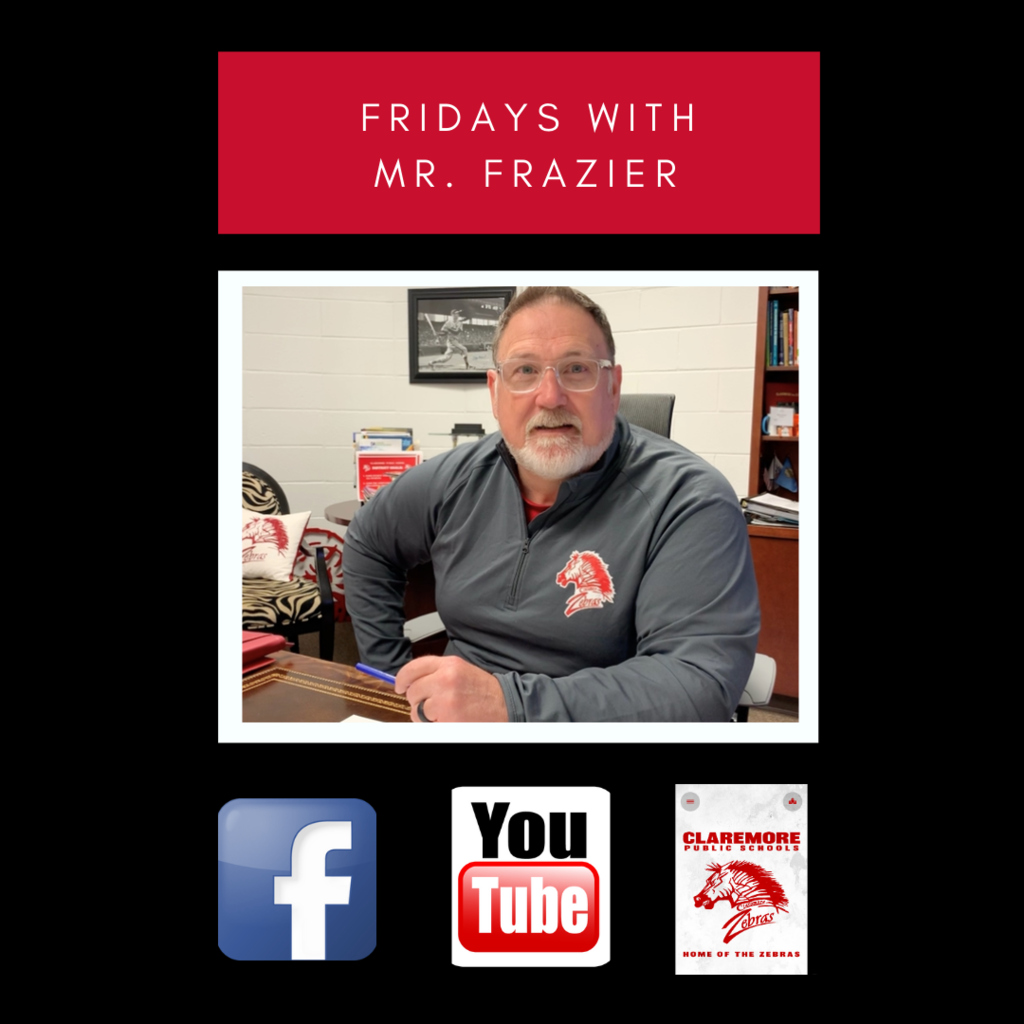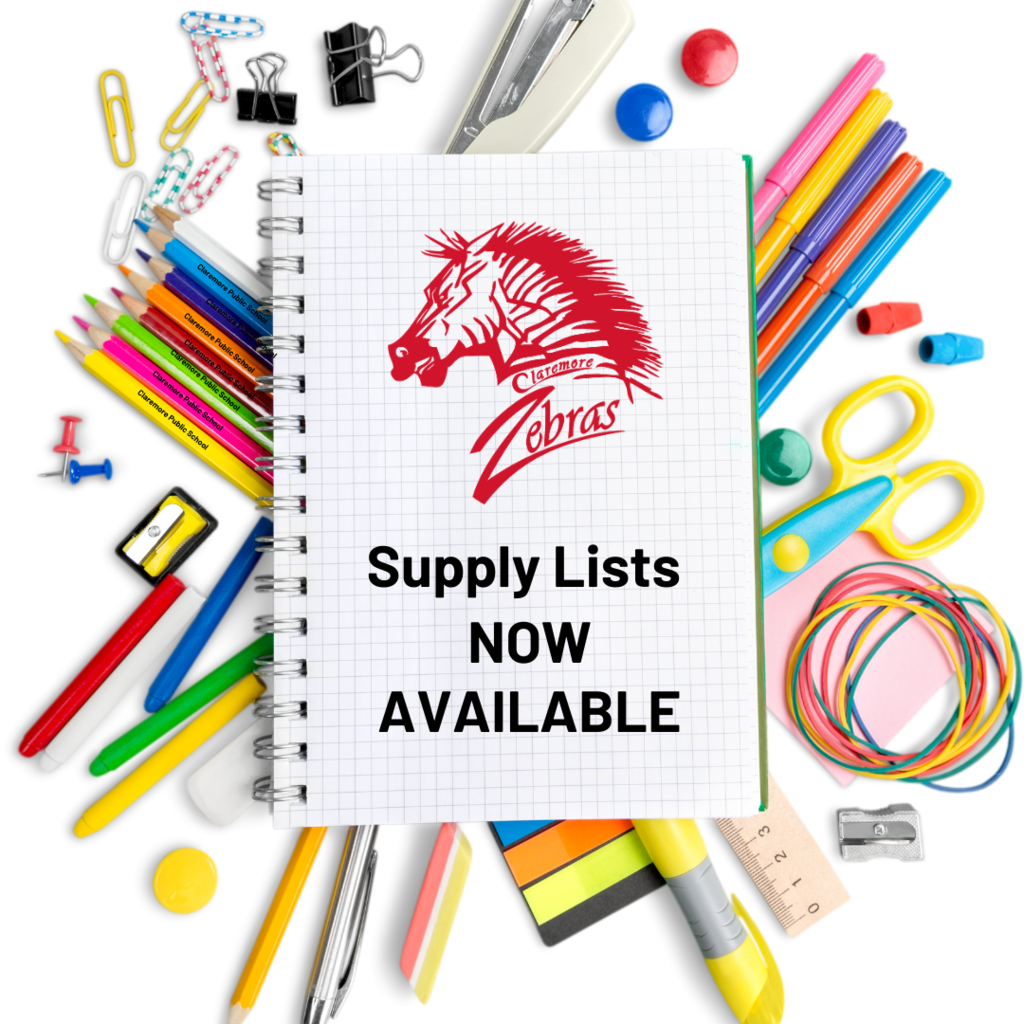 In conjunction with the USDA Seamless Summer Program, CPS Child Nutrition Department is still serving our Meals to Go from 10:30A - 12:30P at all 4 locations daily. In addition, Westside Elementary is also offering a hot meal option. #CPSZEBRAPRIDE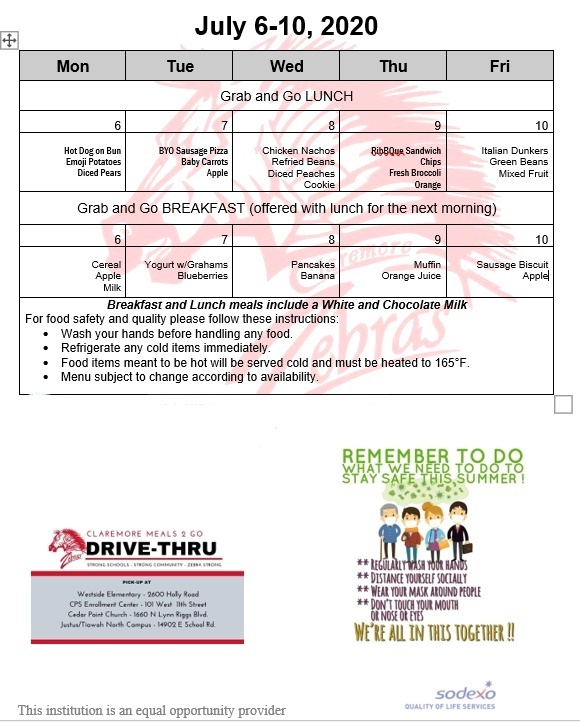 We hold these truths to be self-evident: that all men are created equal; that they are endowed by their Creator with certain unalienable rights; that among these are life, liberty, and the pursuit of happiness. - Thomas Jefferson

Thank you for your patience as our team continues to plan for the upcoming school year. Please know that the health and safety of our students and staff continue to remain our top priority. We know you have questions such as: ⬤ How will we safely and effectively return to in-classroom learning? ⬤ When will the school year start? How will the district mitigate risk? ⬤ What options do you have if you do not feel safe coming back to school in-person? Please know we are thoroughly working through these questions and many others. Our first "Fridays With Frazier" for the summer addresses some of those questions. Facebook :
https://www.facebook.com/ClaremorePublicSchools
Youtube:
https://youtu.be/j0lC3xNJP78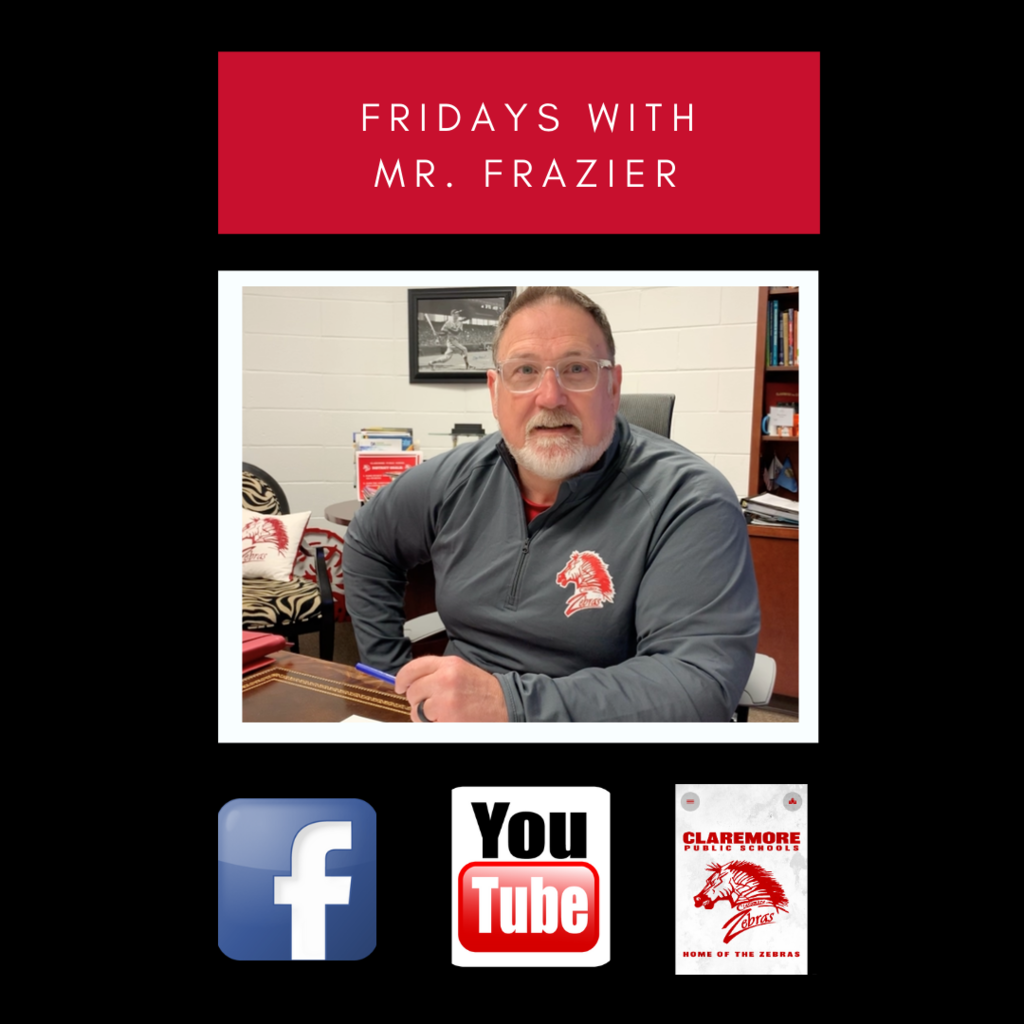 Claremore Volleyball will start July 15, 2020 🏐 Tryouts July 15th-17th at the CHS New Gym 🏐 7th-8th grade 8:00am- 9:30am 🏐 High School 10:00-12. 🏐 You must have a physical and all your paperwork turned in before you can try out. If you are interested in playing or details please contact Coach Mabbott
Kmabbott@claremore.k12.ok.us
🏐 Parent Zoom informational meeting Tuesday 30th. Check your emails or Team snap for details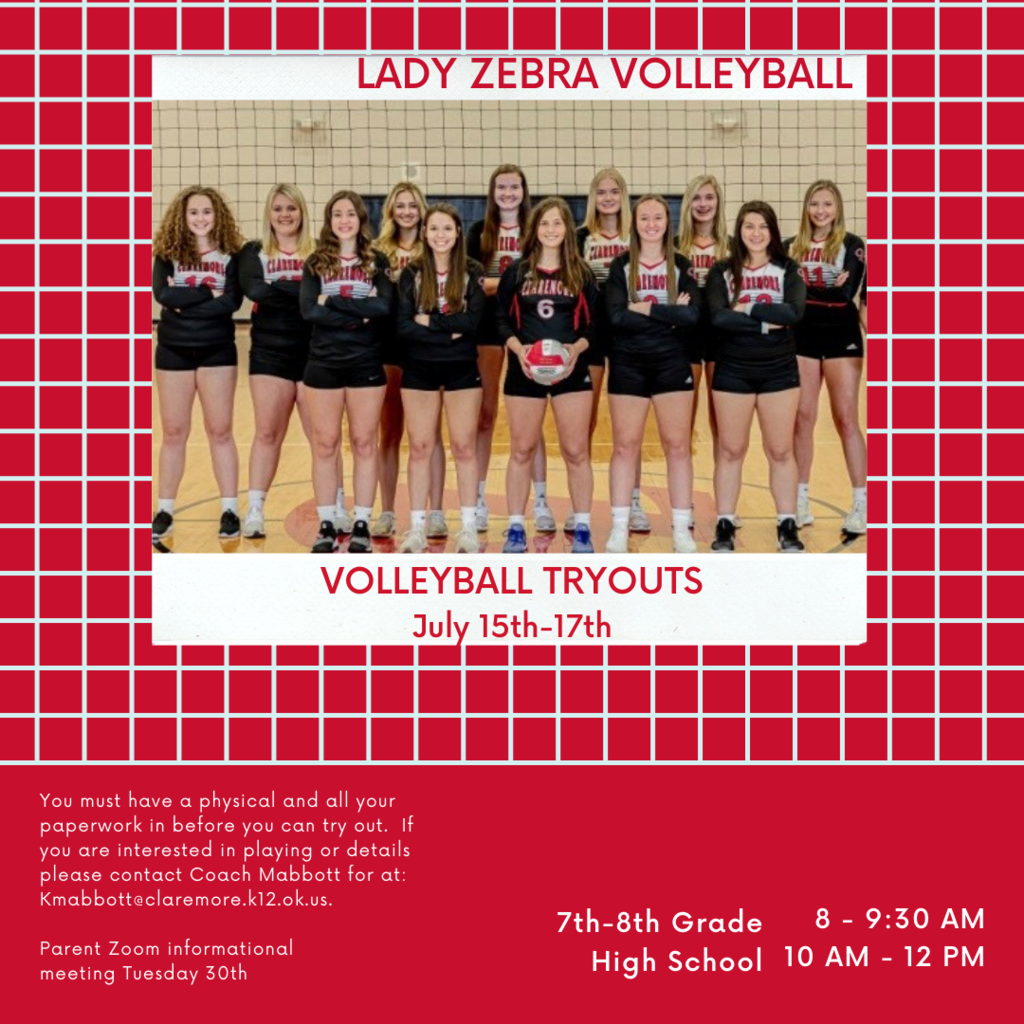 Starting Monday, 6/29/2020, the food distribution will be relocated to various sites around Rogers County. Please see the schedule below, see which site works best for you, and be patient as the transition occurs. Food will be first come first serve and while supplies last at each location. As always, huge shout out to GoFresh, USDA Farm to Families program, Mercy Chefs, Volunteers for Youth, and all the volunteers. 📅 MONDAY 🕙10 AM - 12 PM: Cedar Point 1660 N Lynn Riggs Blvd Claremore 74017 🕙10 AM - 12 PM: Claremore FUMC 1615 OK-88 Claremore 74017 🕛12-2 PM: Chelsea Boys & Girls Club 119 Ash Street Chelsea 74016 🕒3-5 PM: Foyil First Assembly of God 12901 S HWY 66 Claremore 74017 📅 TUESDAY 🕙10 AM -12 PM: Harvest Baptist Verdigris 24733 OK 66 Claremore 74019 🕐1:30-3 PM: Church of Nazarene 1336 N Dorothy Ave Claremore 74017 🕐1:30-4 PM: Memorial Heights Tue/Thurs 1500 W Will Rogers Blvd Claremore 74017 📅 WEDNESDAY 🕙10 AM - 12 PMClaremore FUMC 1615 OK-88 Claremore 74017 📅 THURSDAY 🕐1:30-4 PM: Memorial Heights 1500 W Will Rogers Blvd Claremore 74017 🕒3-5 PM: St. Cecilias 1304 N Dorothy Ave Claremore 74017 📅 FRIDAY 🕛12-2 PM: Catoosa First 300 South Cherokee Catoosa 74015 🕑2-4 PM: Claremore Church of Christ 319 E Blue Starr Dr Claremore 74017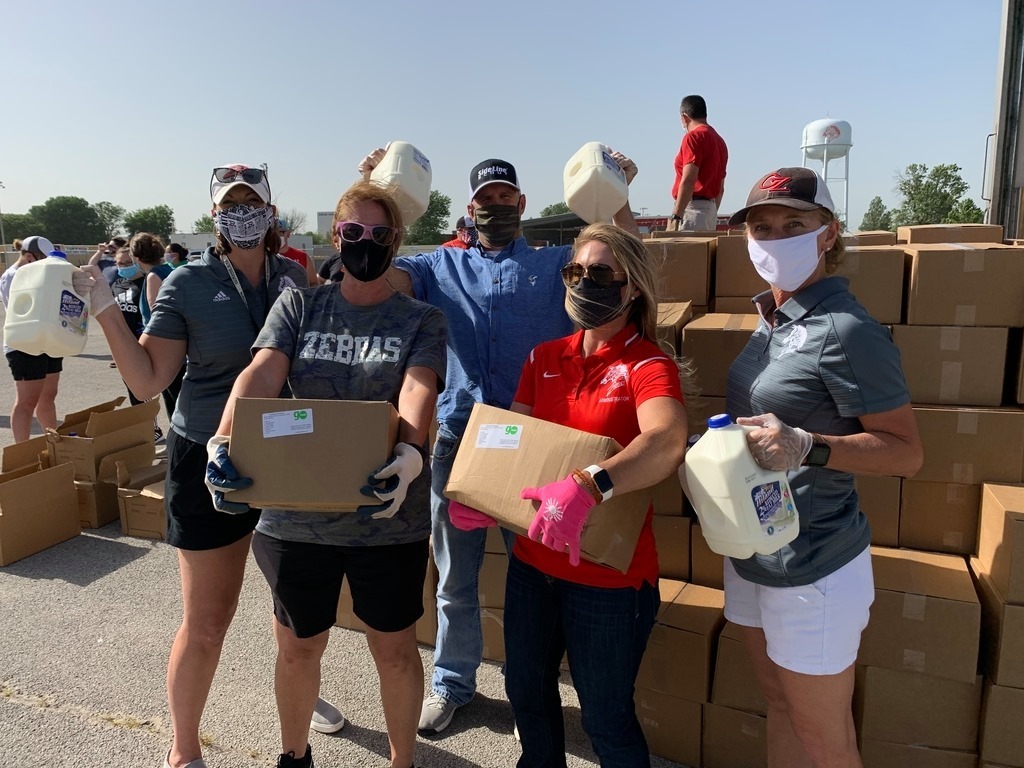 CPS is still serving our Meals 2 Go through July and Westside now has hot meals. This week we will be serving Monday - Thursday. Friday's meal will be distributed on Thursday July 2! #CPSZEBRAPRIDE