"Words make you think. Music makes you feel. A song makes you feel a thought." ― Yip Harburg Twenty-five CPS students from WRJH and CHS made the Northeastern Choral Directors Association All-District Honor Choir. 7th - 9th grade choir: Addie Hammer, Caden Miller, Brooklyn Doonkeen, Austin Day, DaShon Wise, Bryce Urban, Gabe Holmberg, Eli Fouse, Bobby Ruth, Mattie Long, Lacey Arthur, and Brooklyn Buechler 10th - 12th grade choir: Caroline Crum, Emalee Ruth, Max Stadler, Keith Wiginton, Riley Renfroe, Faith Morrissey, Jordan Lyons, Lauren Worley, Shon Wise, Teah Ellard, Kaitlyn Pinkerton, Mattie Long, Kate Bainbridge, and Natalie Schubert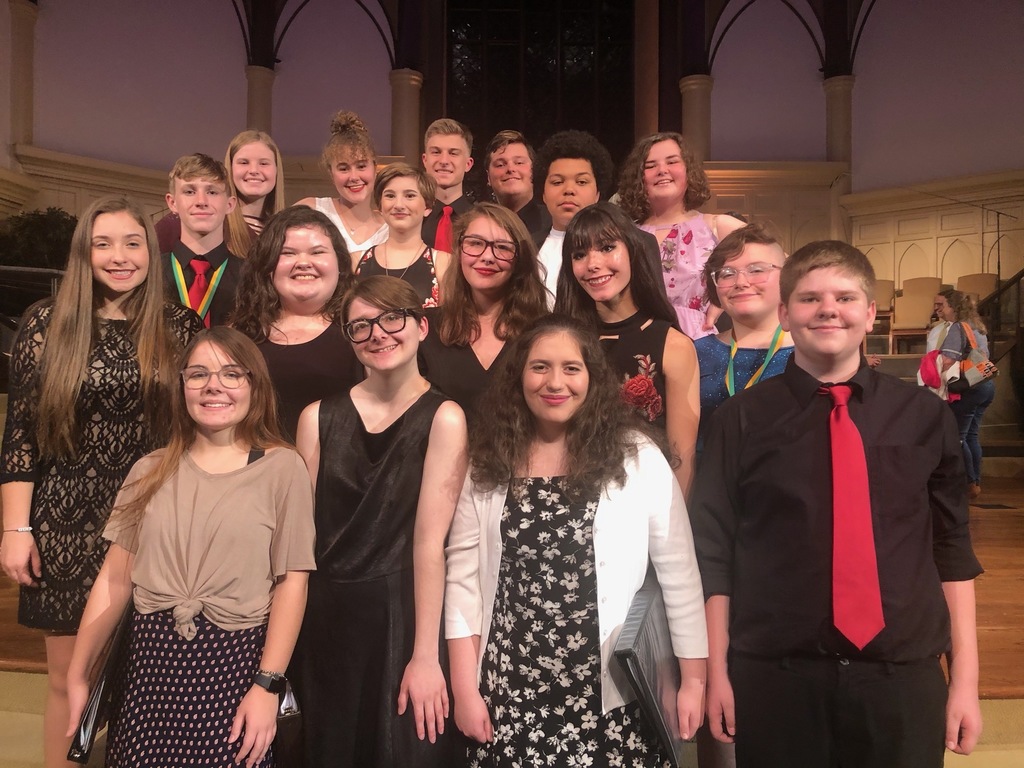 Congratulations to three of our senior cheerleaders: Audrey Braucher, Sydney Callender, and Jayla Hurt for making the All-Region cheer team. Thirty-two girls tried out, and only 16 make the team. They will move on to All-state tryouts on November 20th.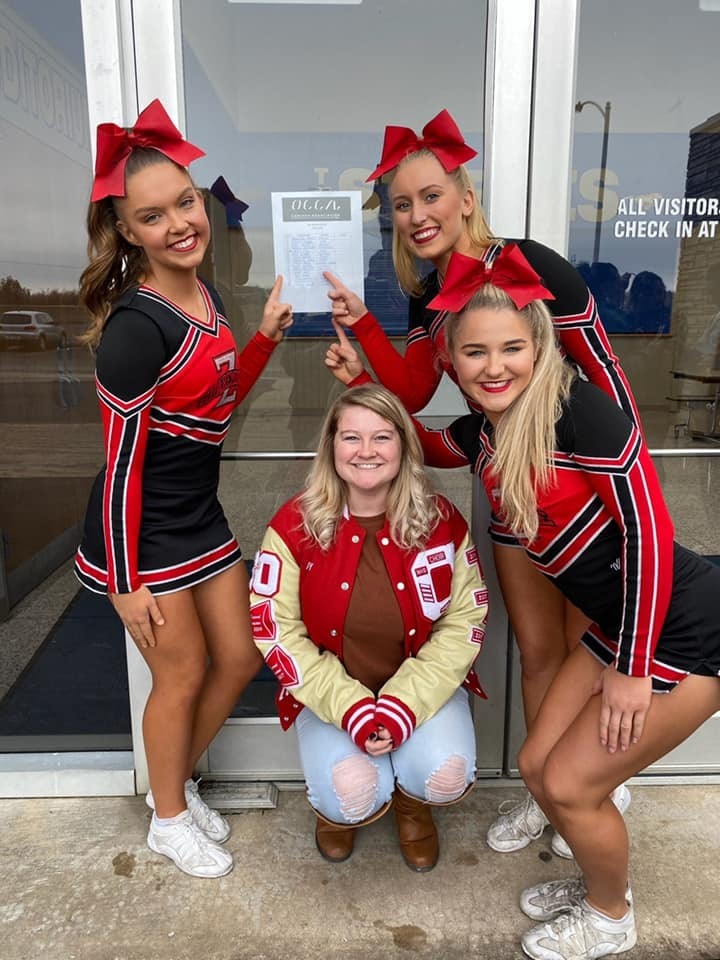 Follow your instinct - save lives. Navy JROTC program at CHS is hosting their OBI Blood Drive November 25th in the Robson PAC Lobby from 8:30AM - 2:30PM. You can schedule an appointment by contacting Commander Estabrook at 918.519.4605 or email him at
mestabrook@claremore.k12.ok.us
. #CPSZEBRAPRIDE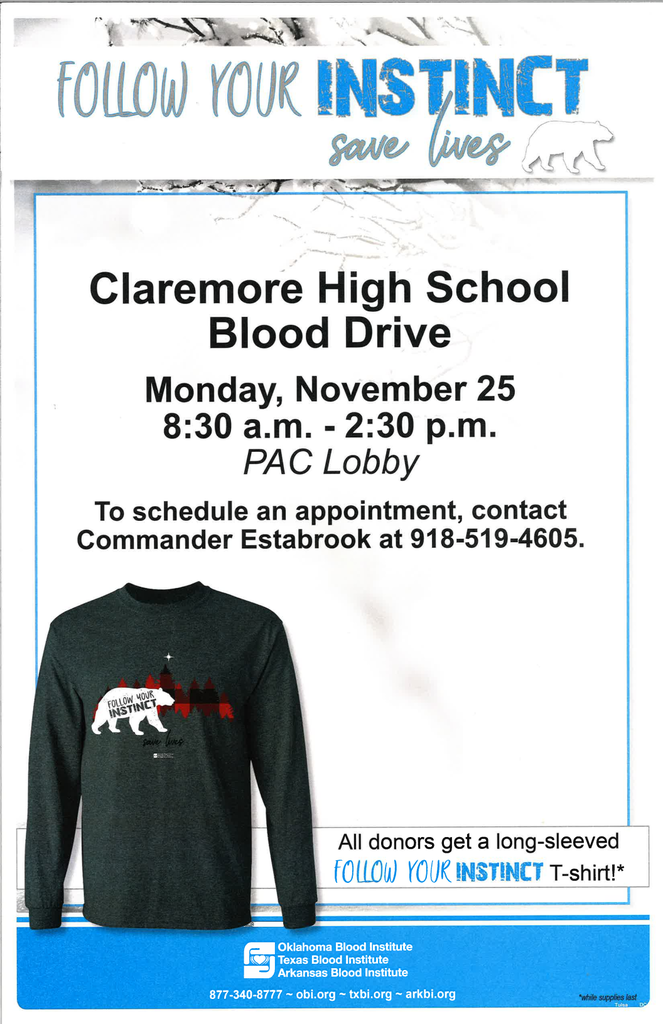 Mrs. Townsend's kindergarten class at Catalayah is learning about expectation #1- We will value one another as unique and special individuals. They colored Elmer the Elephant and got to see how they are all so special and unique!!! #CPSZEBRAPRIDE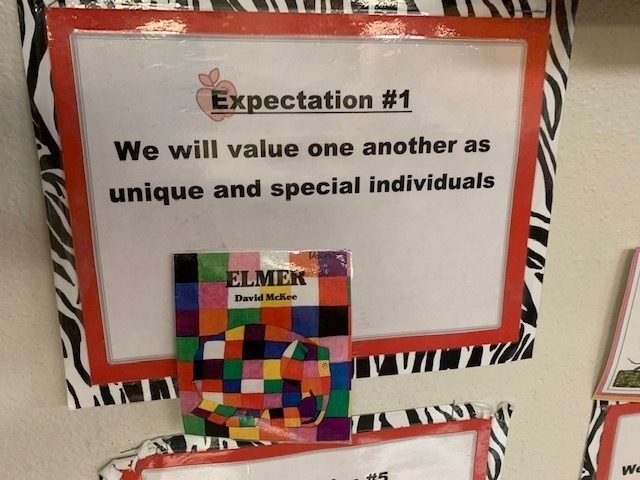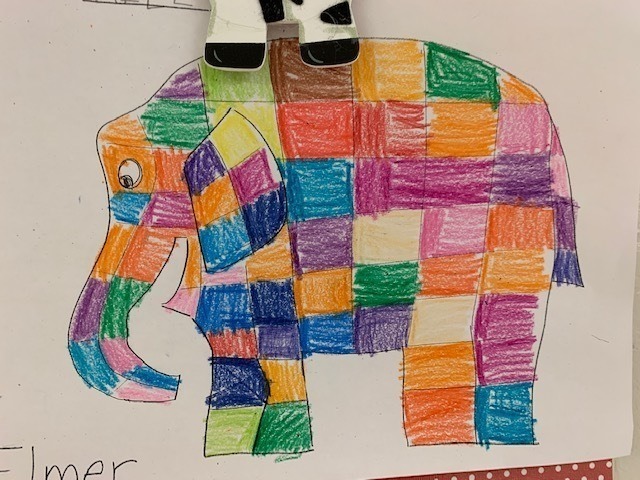 Showing their #CPSZEBRAPRIDE are our WRJH Students of the Month for October: Caroline Lee - 7th grade Gage Brooner - 8th grade Lisa Karamitis - 6th grade

Claremore High School Student Council members have been participating in the OSCA State Convention since Sunday. This year's theme is RISE - because we rise when we serve others. We can't wait to see what they bring home to share with our student body. #CPSZEBRAPRIDE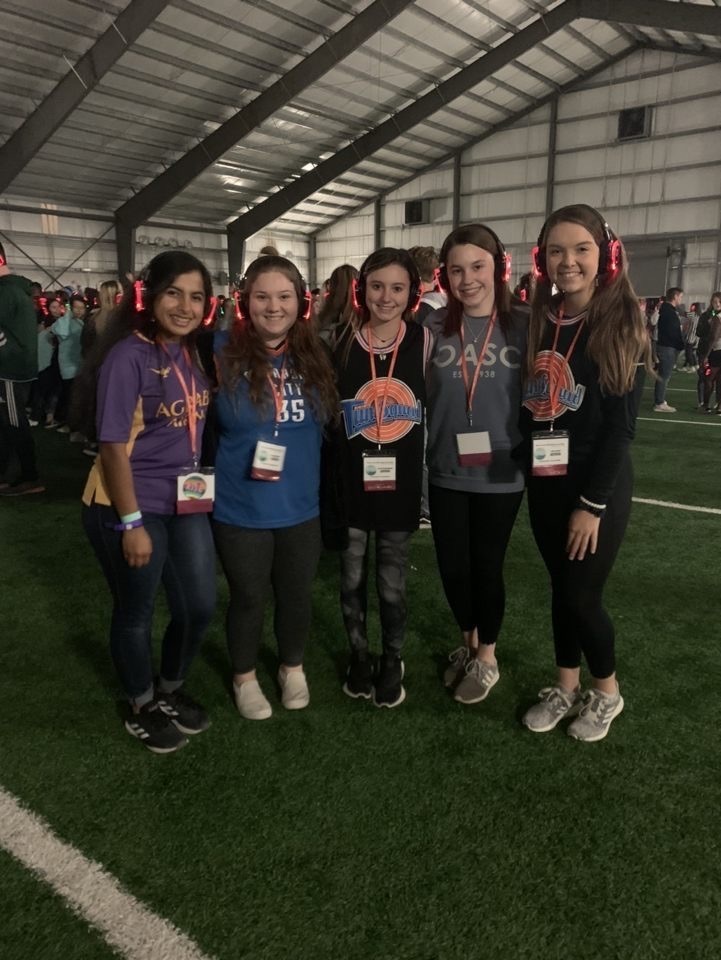 Catalayah students in 3rd-5th grade enjoyed learning about the Native American Heritage. They heard stories, try the blow dart guns and played stick ball. #CPSZEBRAPRIDE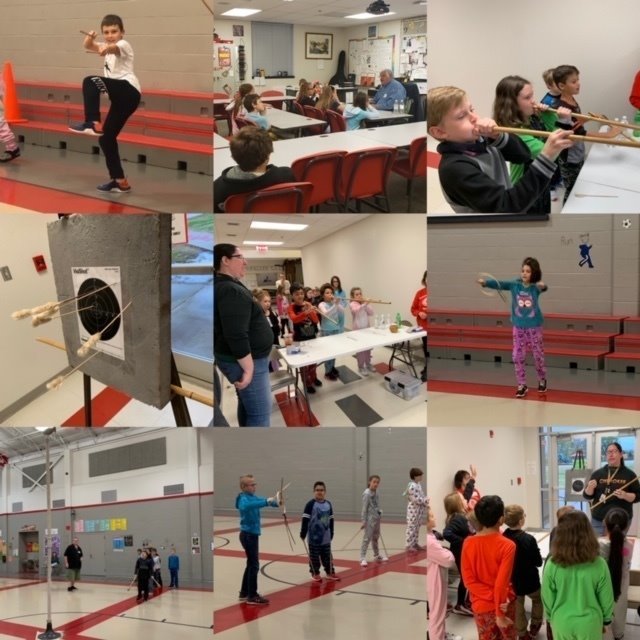 Happy Birthday to Will Rogers a "legendary American cowboy, vaudeville performer, humorist, newspaper columnist, social commentator, and stage and motion picture actor. He was born in Oklahoma in 1879 as the son of a prominent Cherokee Nation family, and maintained close ties with the native American population throughout his life." - Will Rogers Museum FB page. #CPSZEBRAPRIDE

WRJH Cheer takes the Championship trophy at the BA Celebrity Cheer and Dance Championship! They 'dazzled' the crowd and the judges! Looks like their #CPSZEBRAPRIDE runs deep. Keep up the hard work! NOTE: A group of zebras is called a dazzle. It is named for the motion dazzle effect created by a group of running zebras.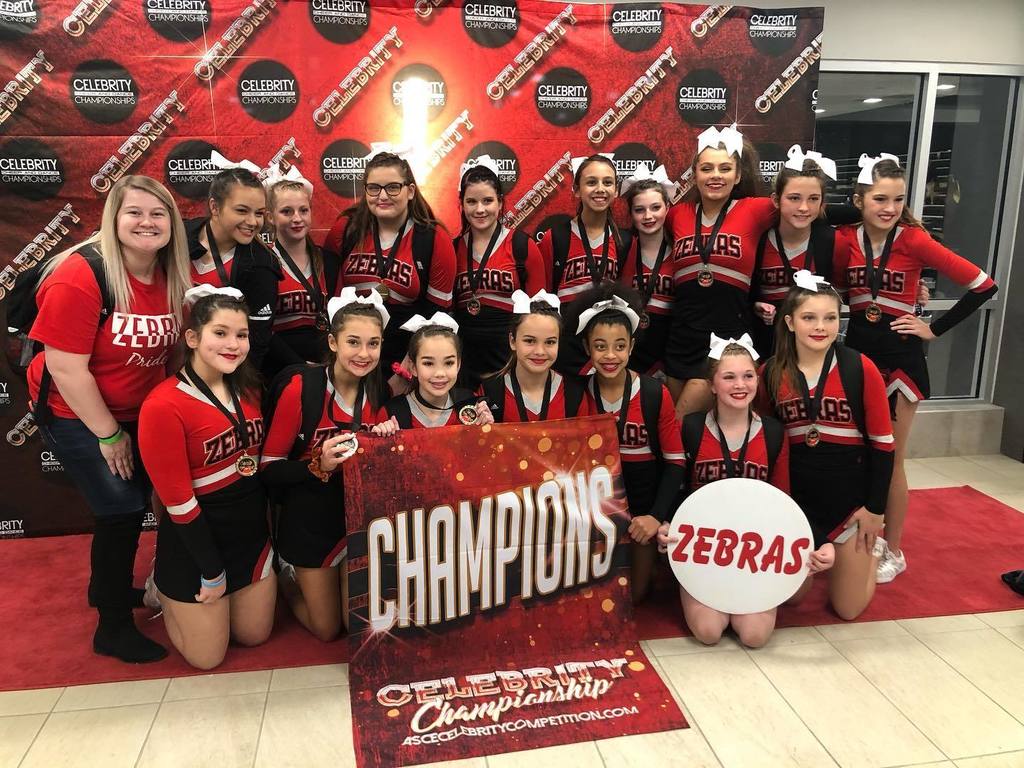 Mrs Newbury's classes at WRJH made icky sticky Oobleck. Oobleck is a suspension, or a substance that can mimic the qualities of a solid or a liquid. Students got to take home their own little stress ball. #CPSZEBRAPRIDE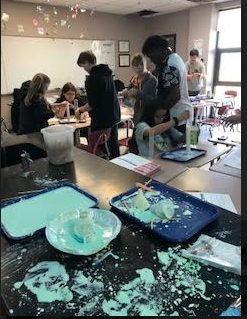 Reading Buddies help model good reading, build self-esteem, create positive relationships, and practice reading skills. In addition, they often come to see the value of reading. Mrs. Kropp's 5th Grade joined with Mrs. Page's 1st Grade for Book Buddies Reading Time by flashlight. #CPSZEBRAPRIDE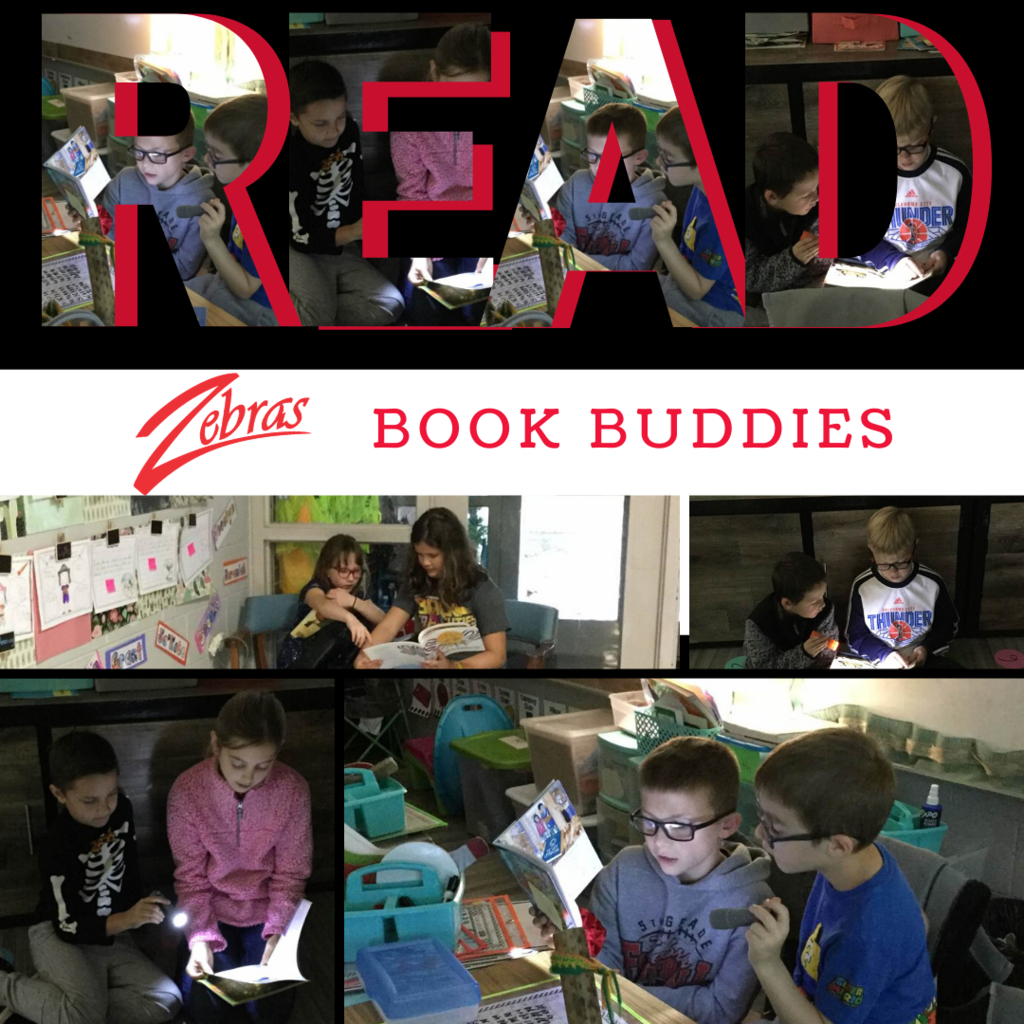 "Education has always been a priority for the Cherokee people, and events like these allow us to expand the boundaries of the classroom," said Dr. Charles Gourd, executive director of the Cherokee Heritage Center. "It is vitally important that we support our educators and take an active role in teaching an authentic and accurate account of our history from our perspective." - Cherokee Nation Newsroom Westside Elementary welcomed guest speakers for Cherokee Heritage Day. Mrs. Stone trying the art of blow darts as her class cheers her on! Mrs. McGill's 5th-grade class is learning about the heritage at Cherokee Heritage Day. #CPSZEBRAPRIDE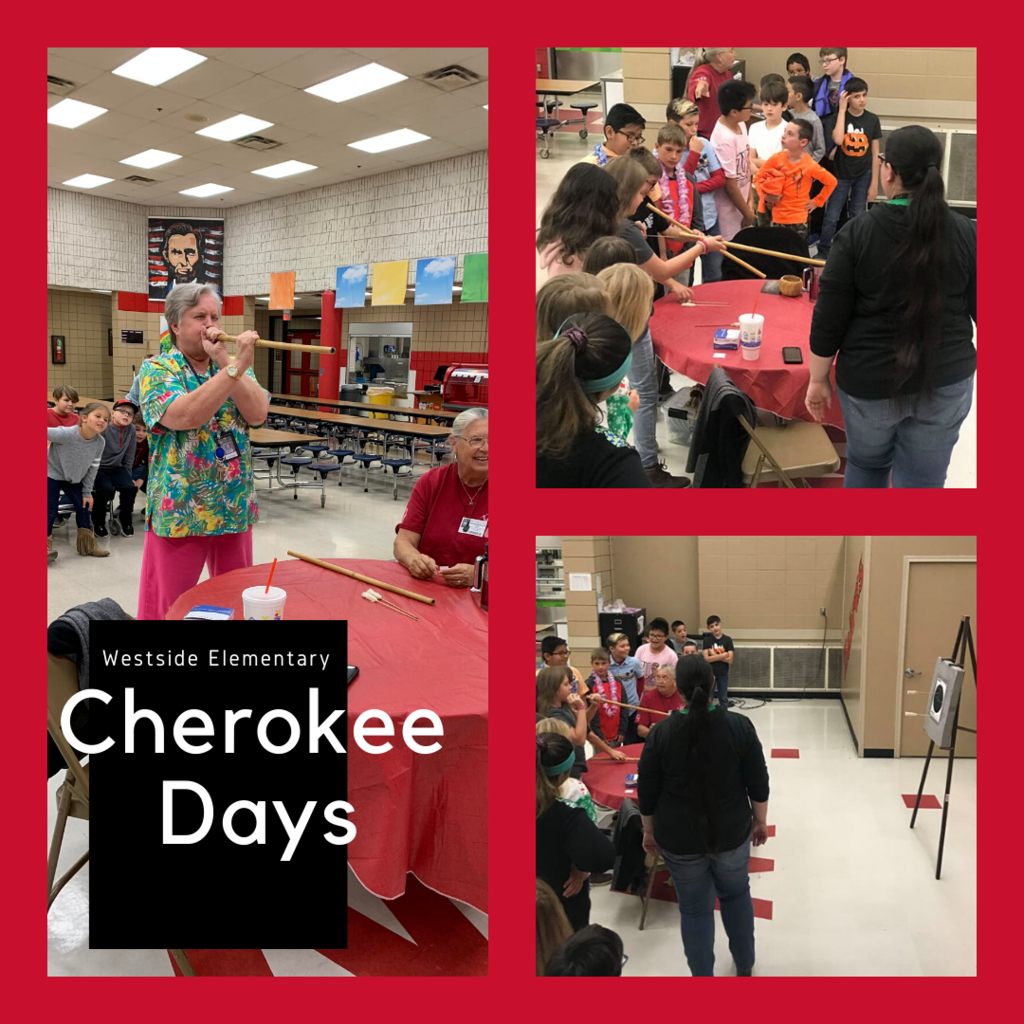 Good luck to our Cross County Team today at the State meet! Chase that ring! #CPSZEBRAPRIDE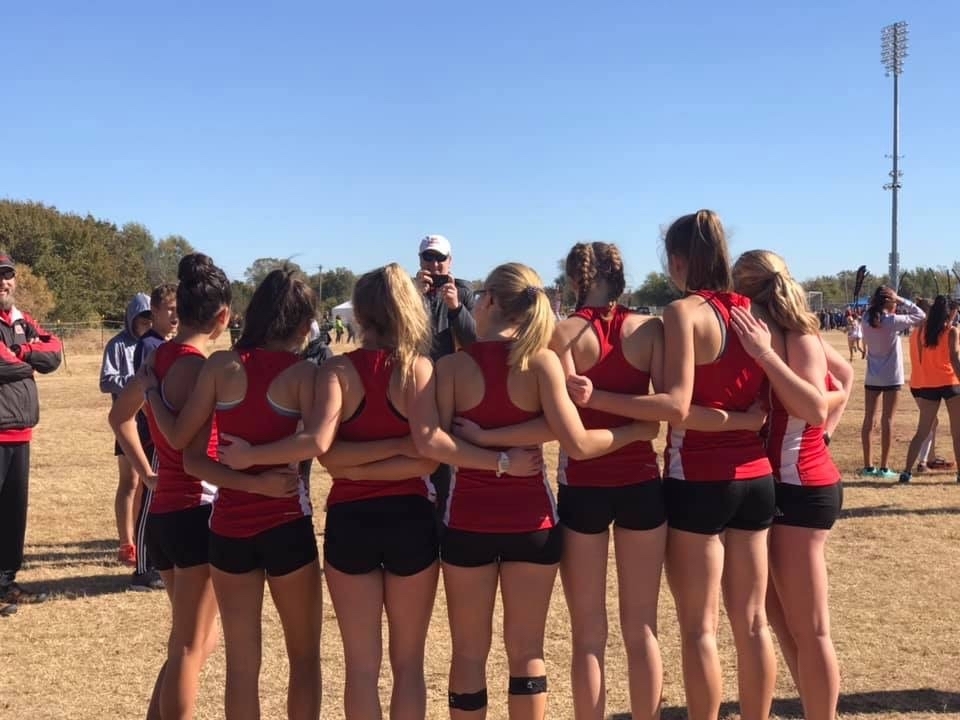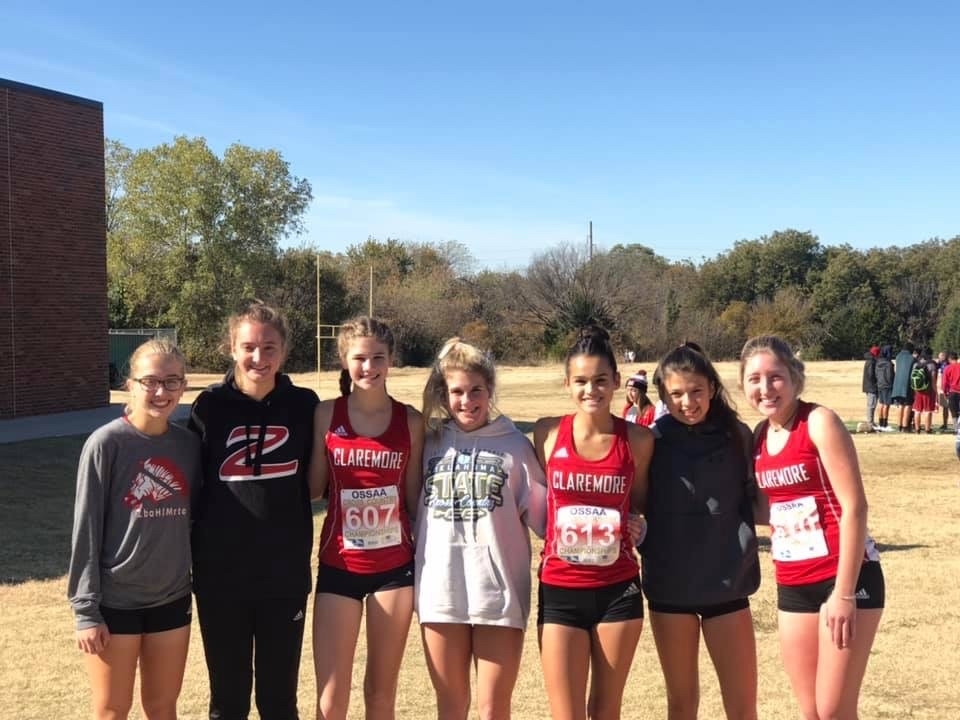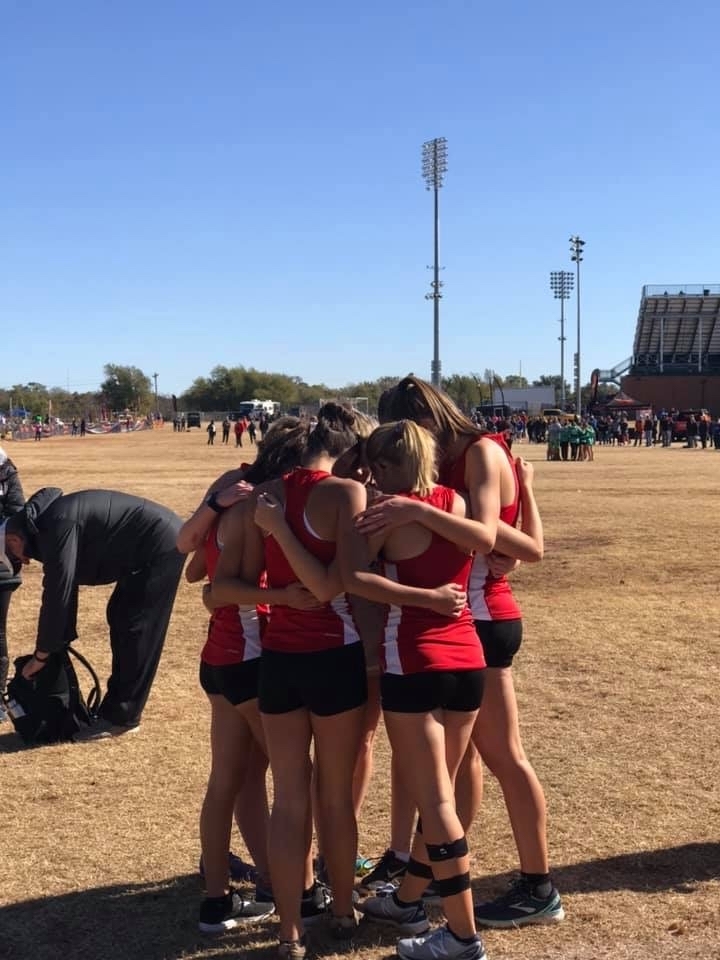 Making the shift from junior high to high school college freshman can be intimidating to some students. Thankfully, CHS offers a year-round bridge program, FUZE, to help make the transition much more manageable. This next week FUZE (Freshman Mentoring Program) has teamed up with THE ZONE again to provide a safe and fun social experience for our Freshman students. This mentoring program will help students throughout the year: Survive high school Choose classes Be a leader among their peers Develop good study habits Get involved in campus activities Providing opportunities for social events Mentoring provided by current students #CPSZEBRAPRIDE

Leave it to the staff to turn Halloween costumes into a lesson plan. This is how 4th and 5th grade teachers taught this nonessential standard (idioms). Students had to figure out what an idiom is, look at examples, then fill out their guess for each teacher. Once parties began, we drew from our boxes and the first kiddo we came to that had everything correct won the Halloween gift bucket! #CPSZEBRAPRIDE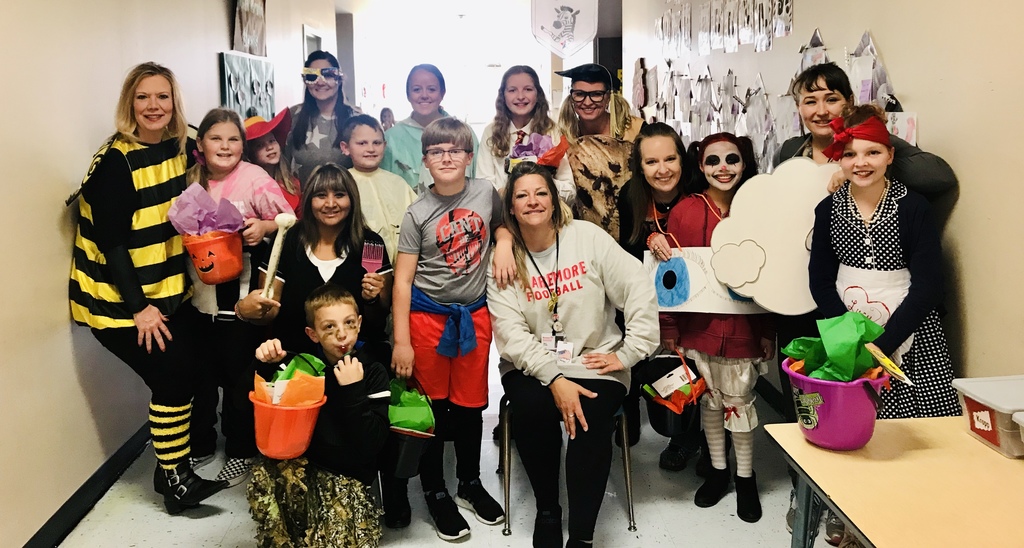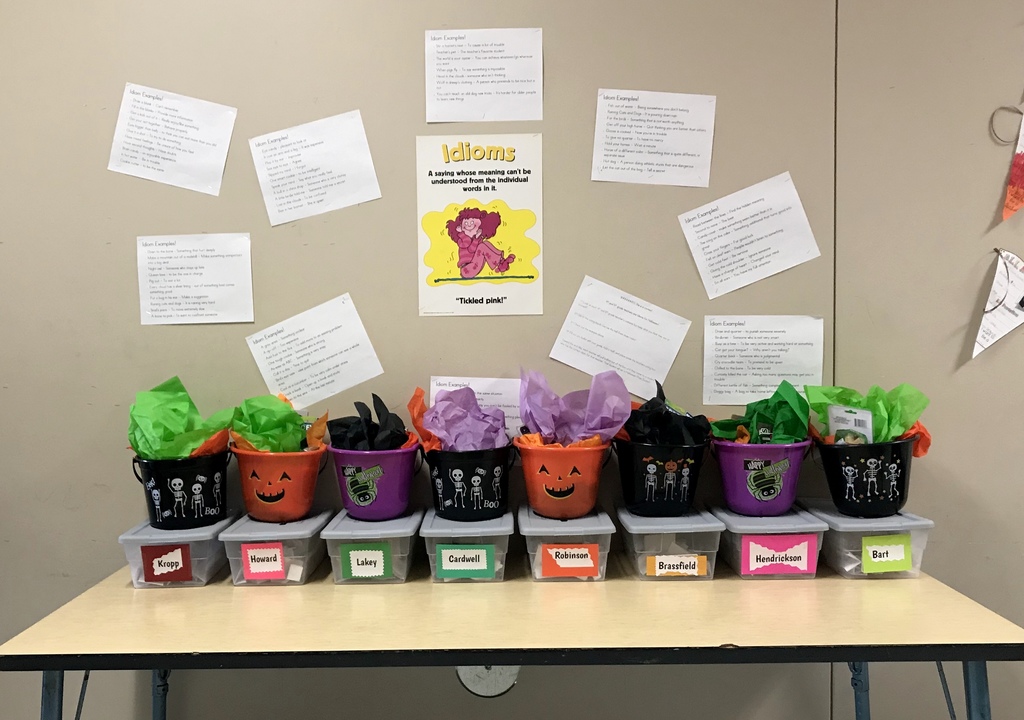 Tonight after the game is the annual GLOW performance by our award-winning band. Plan on staying late to see this incredible glow show. 5 - 7p Rotary Chili Supper 6:30 Senior Night Presentation 7:00 Game time vs. Pryor 9:15 GLOW SHOW #CPSZEBRAPRIDE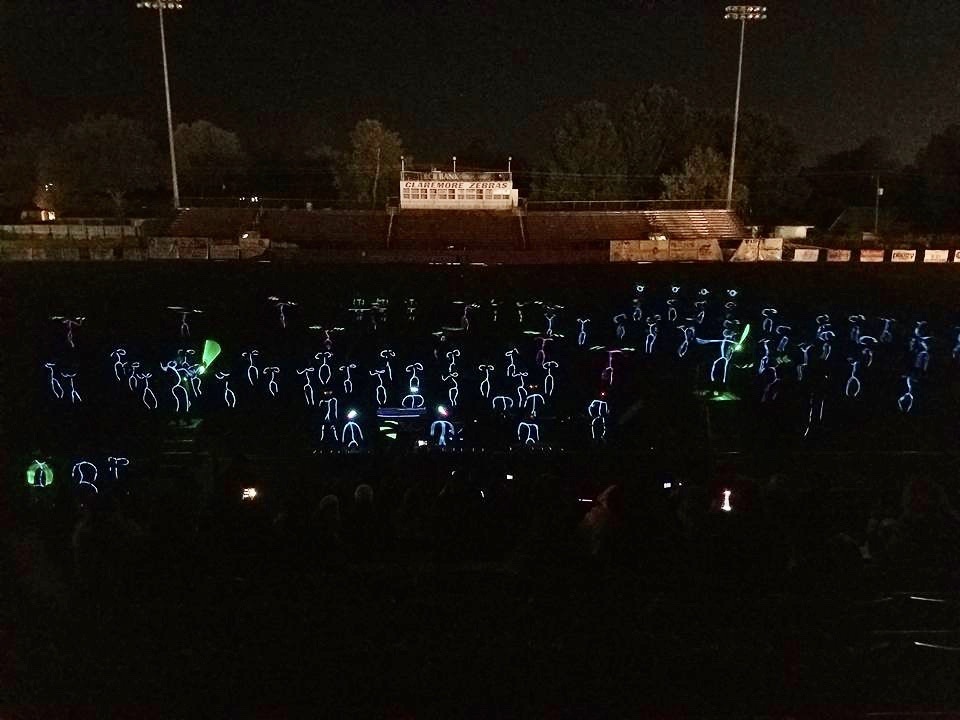 Something CREEPY has been going on in the Catalayah library! 1st-grade students have been learning just how valuable the illustrator is in helping to "tell" the story. Last week they read Creepy Carrots, and this week Creepy Underwear. Both books are written by Aaron Reynolds, and illustrated by Peter Brown, a Caldecott Honor Award-winning illustrator. Mrs. Ward's class created some very creepy underwear today. Book review through eyes & ears of some of Mrs. Ward's 1st graders... "I thought it was funny when he tried to get rid of the underwear." - Brooke "I liked it at the end of the book when he wore the creepy underwear." -Stella "I liked THE CREEPY PAIR OF UNDERWEAR because it's underwear." -Haskel "I liked that the underwear glowed." - Mason "I liked the alliteration 'ghoulish, greenish glow." - Jasmine #CPSZEBRAPRIDE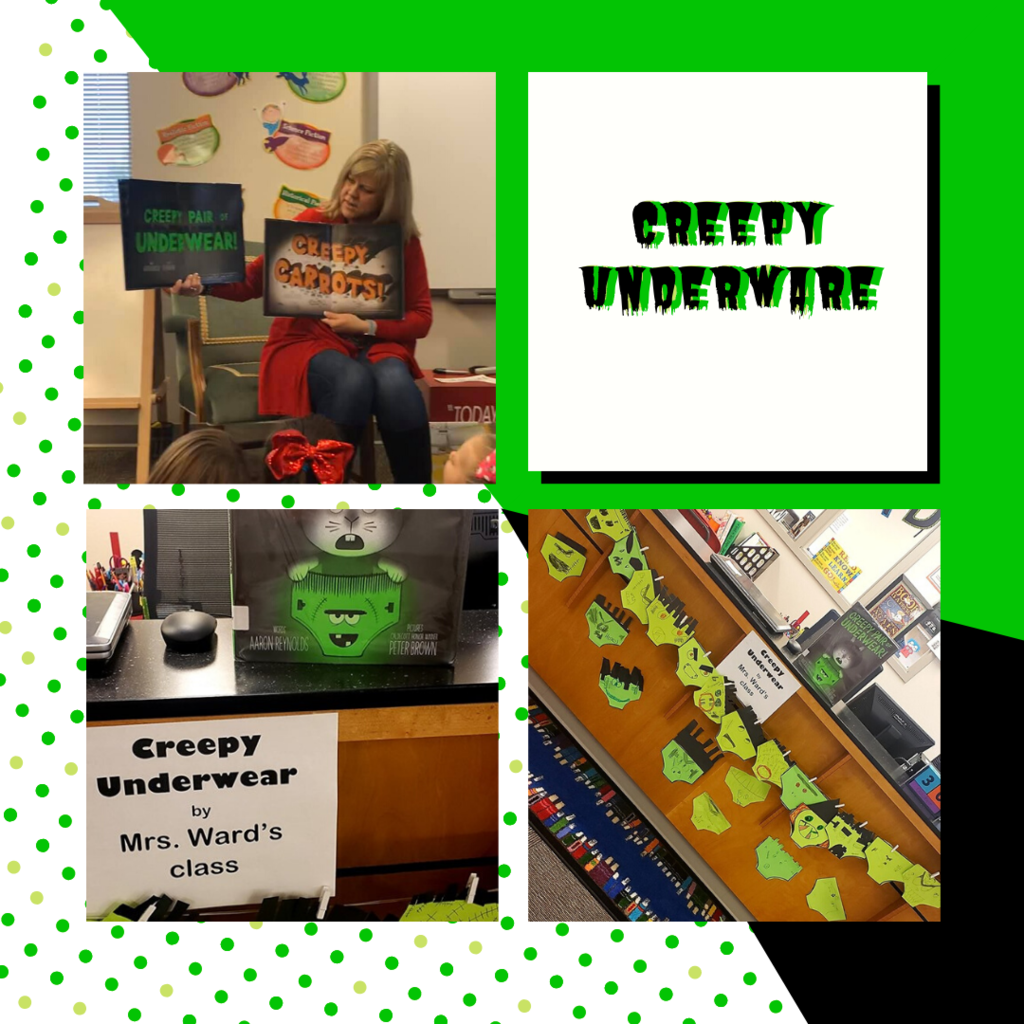 It will be cold for Senior Night at Friday night's football game BUT the chili will be hot at the Annual Rotary Chili Supper. All proceeds will go to the Claremore Public School Foundation grants! #CPSZEBRAPRIDE

There will be plenty skeletons out tonight so Mrs. Seidel took this opportunity to teach her PE class, at Catalayah, about the skeletal system. The students labeled the frame with the scientific skeletal names. #CPSZEBRAPRIDE