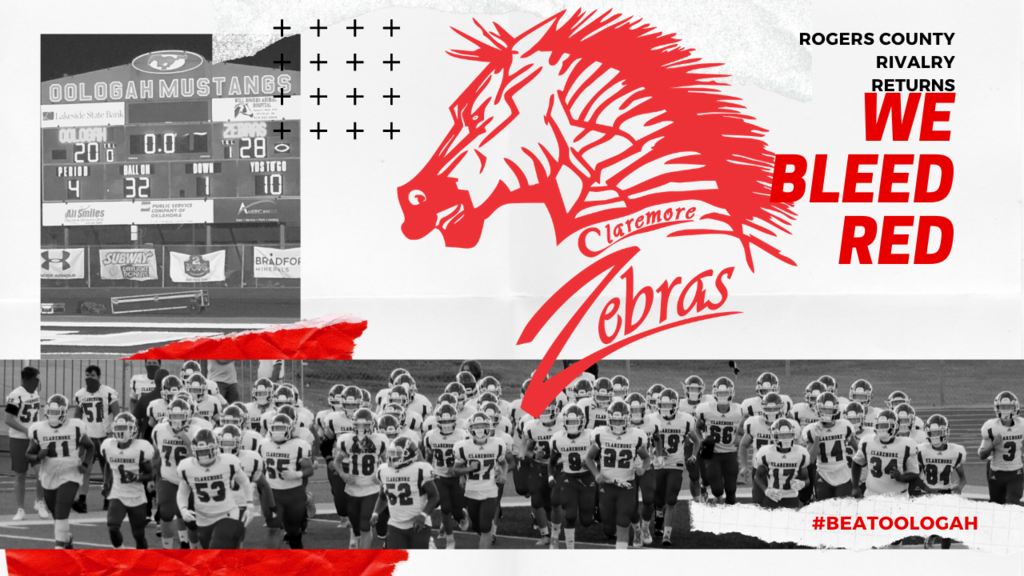 WE REMEMBER! Patriot Day commemorates the thousands of lives lost in the 2001 terrorist attacks in New York City, Virginia, and Pennsylvania. Today we honor those who perished, the loved ones they left behind, and all of the brave men and women who assisted in the aftermath.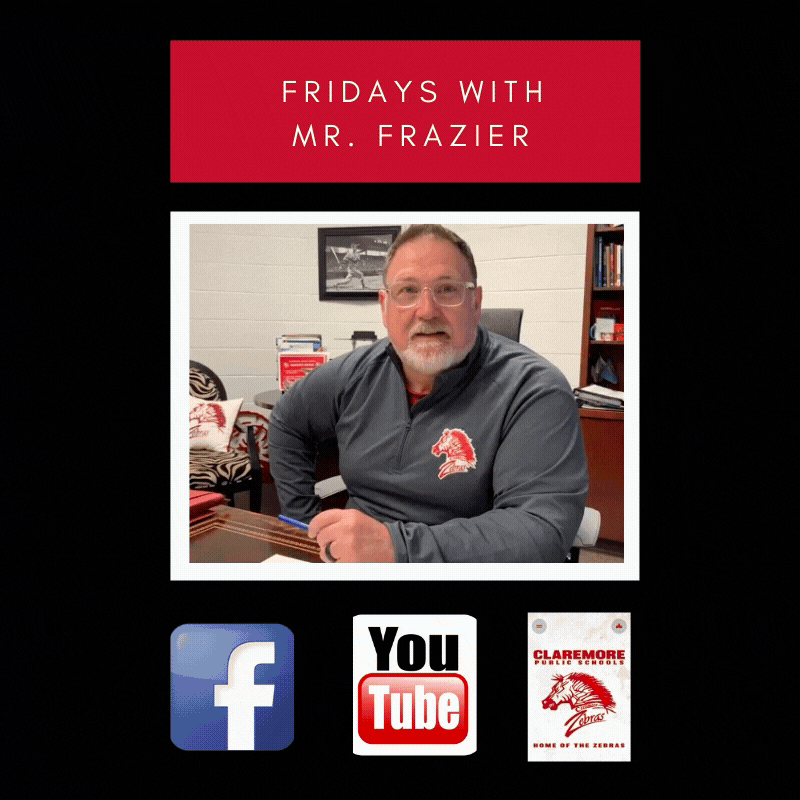 Oologah High School's Principal Hogue took to social media yesterday to challenge Claremore High School's, Principal Garroutte. The 🦓 Zebras face the 🐴Mustangs for the first game of the Rogers County Rivalry since 2013, Friday night at Oologah. 🦓The stakes are high but Mrs. Garroutte has a few words for Mr. Hogue in this friendly wager. Let's show them our team has our support! Go to our FB page and add a 🦓 Zebra in the comments... the more zebras the better. FACEBOOK:
https://www.facebook.com/ClaremorePublicSchools/videos/3140302906196079
#CPSZEBRAPRIDE #GOZEBRAS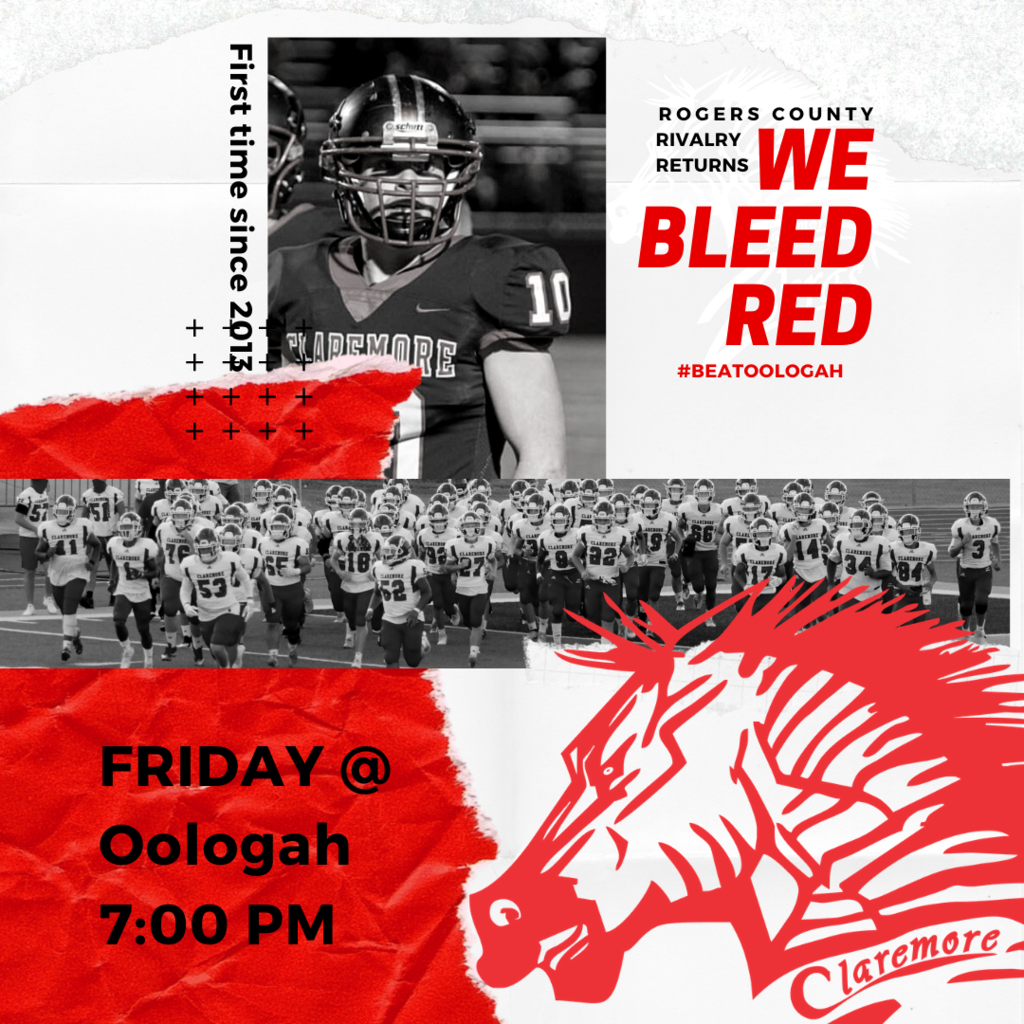 The 14-day Enrollment Options Trial Period Closes Wednesday, 9/9/20. Contact your school of record if any final adjustments need to be made from virtual to traditional or vice versa, by the end of the day. After this date, students will complete the semester in their current enrollment option. #CPSZEBRAPRIDE #Staysafetostayinschool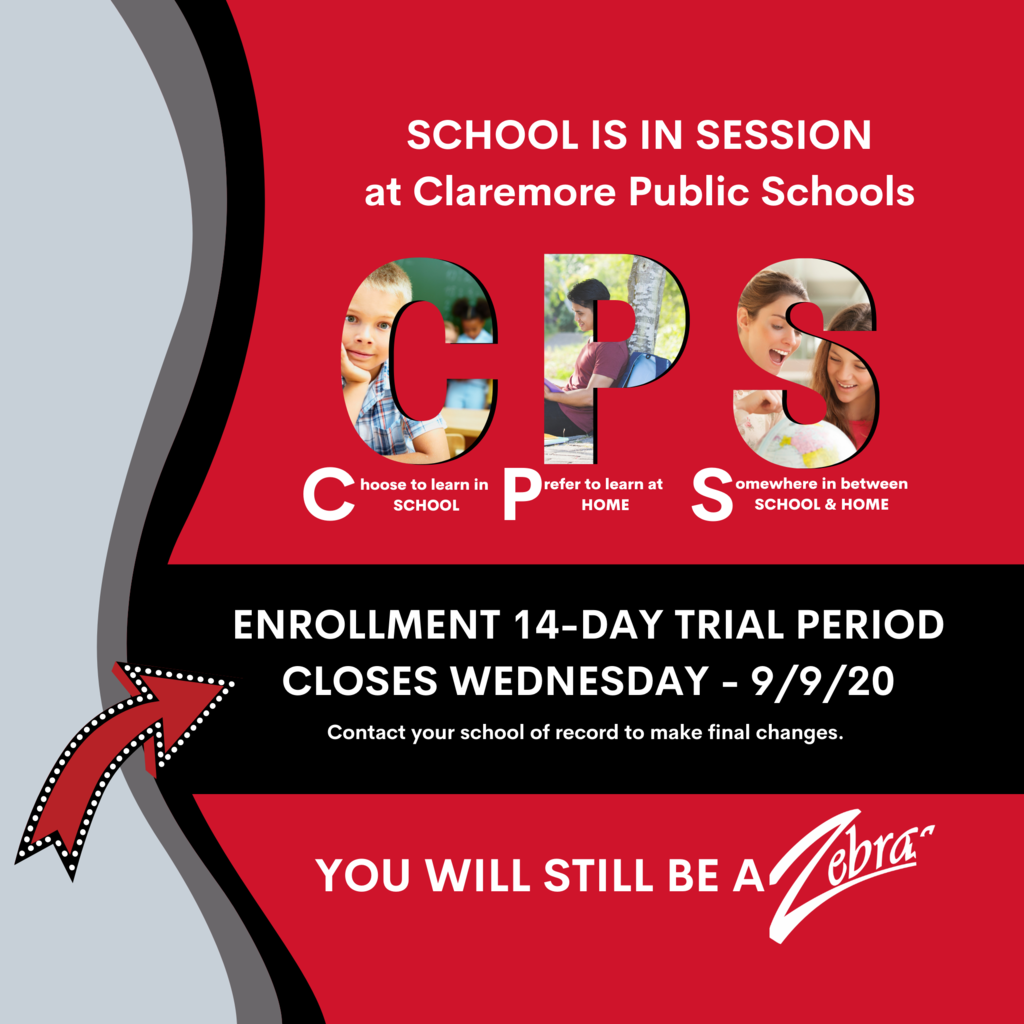 CHS has been distributing devices to their students this week. As of Friday, they had delivered to 80% of their student body. The district's first distance learning day is this Friday, and we want to make sure ALL of our students have their devices. Remember to complete the online policy form or pick up a hard copy from the office this week. If you choose the protection plan, pay at the office. All CPS sites will continue their distribution of devices this week, as well.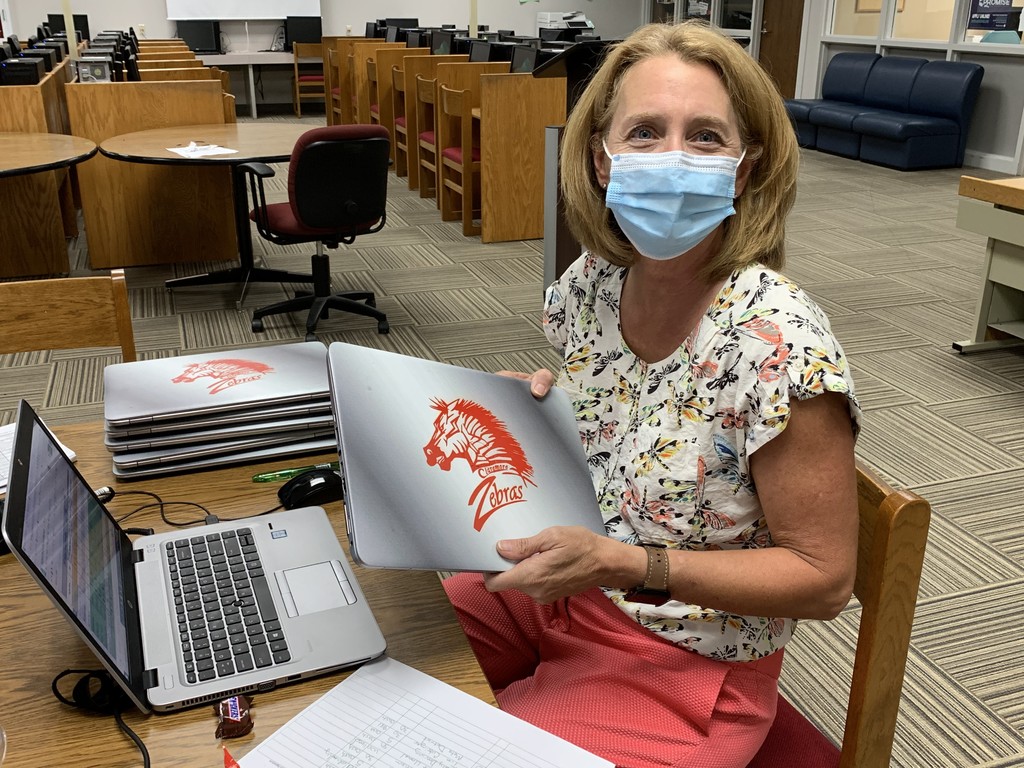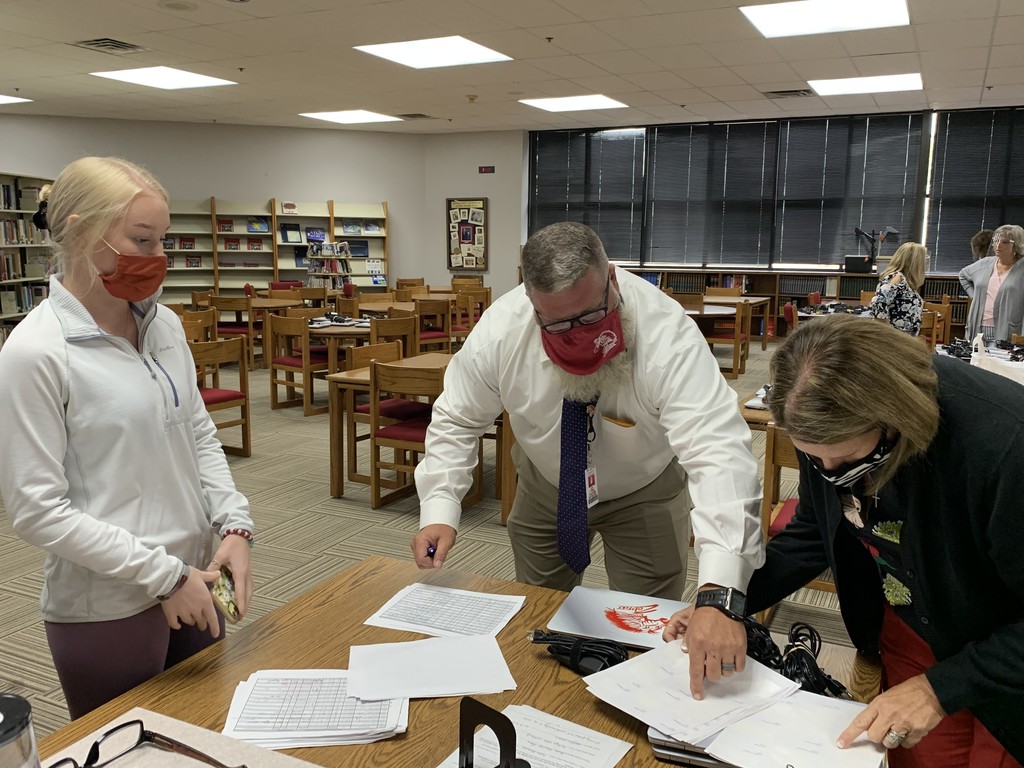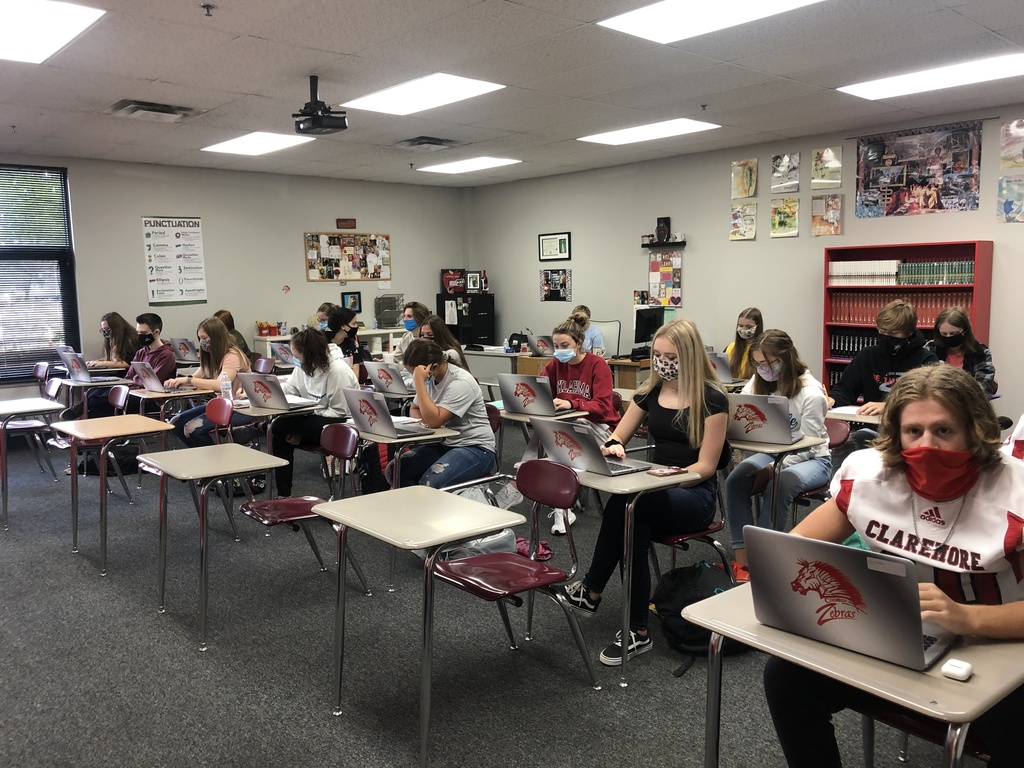 ALL STUDENTS EAT FOR FREE The USDA – in an unprecedented move, due to the pandemic – is going to make school breakfast and lunch available FREE to all children through December 31, 2020, but is subject to end earlier due to available USDA funds. Lunch and breakfast will be available free every day to all students 18 and under; effective Thursday, September 3. This means that even students who are not ordinarily part of the free or reduced lunch programs will also be included in these free meal distributions. Read more here -
https://www.claremore.k12.ok.us/article/302417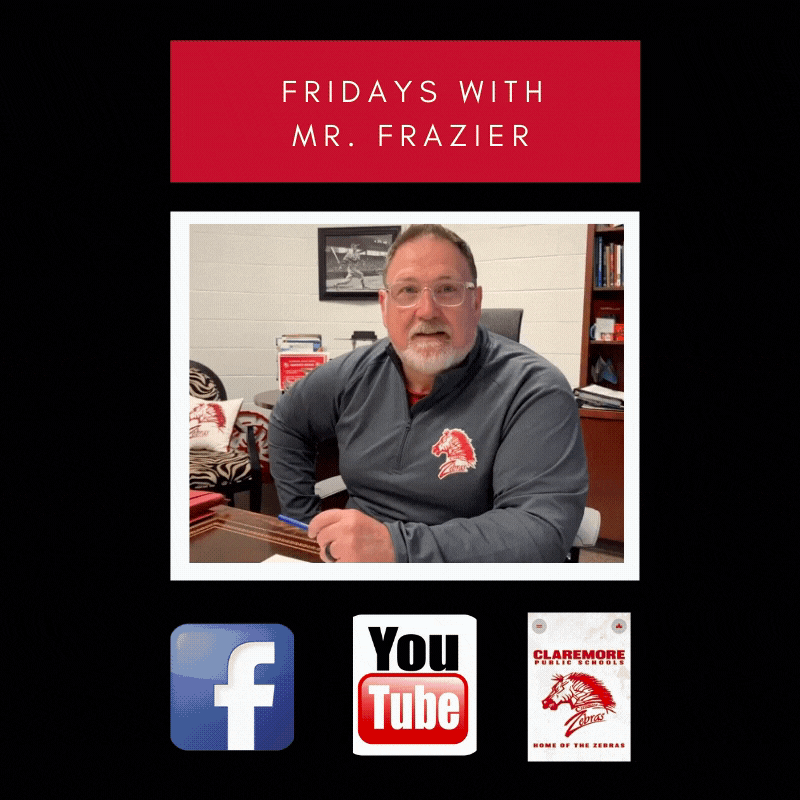 🚩ZEBRA FANS Due to the uncertainty of the length of our sport's seasons, CPS will be splitting the student, adult, and family All-Sport passes into two seasons:🍂 fall and 🌻spring. 👪 Family passes are $100.00 up to five in the immediate household and $10.00 per person for each add on. Student and individual passes are $50.00 per season. These passes are good for all Junior High and High School home general admission - excluding tournaments, festivals, and play-offs. 🏈 Reserve football seats will be $50.00. Reserve seats and passes are non-refundable. → General Admission is $5.00 each for students and adults. → Passes may be purchased at the Athletic Office in the High School Gym. from 9:00 AM to 12:00 PM and 1:00 PM to 3:00 PM on weekdays. → All general admission and reserve seats will be socially distanced, and every other row utilized, your reserve seat may not be precisely last year's seat. Claremore Public Schools Athletic Dept. 918.923.4285 #CPSZEBRAPRIDE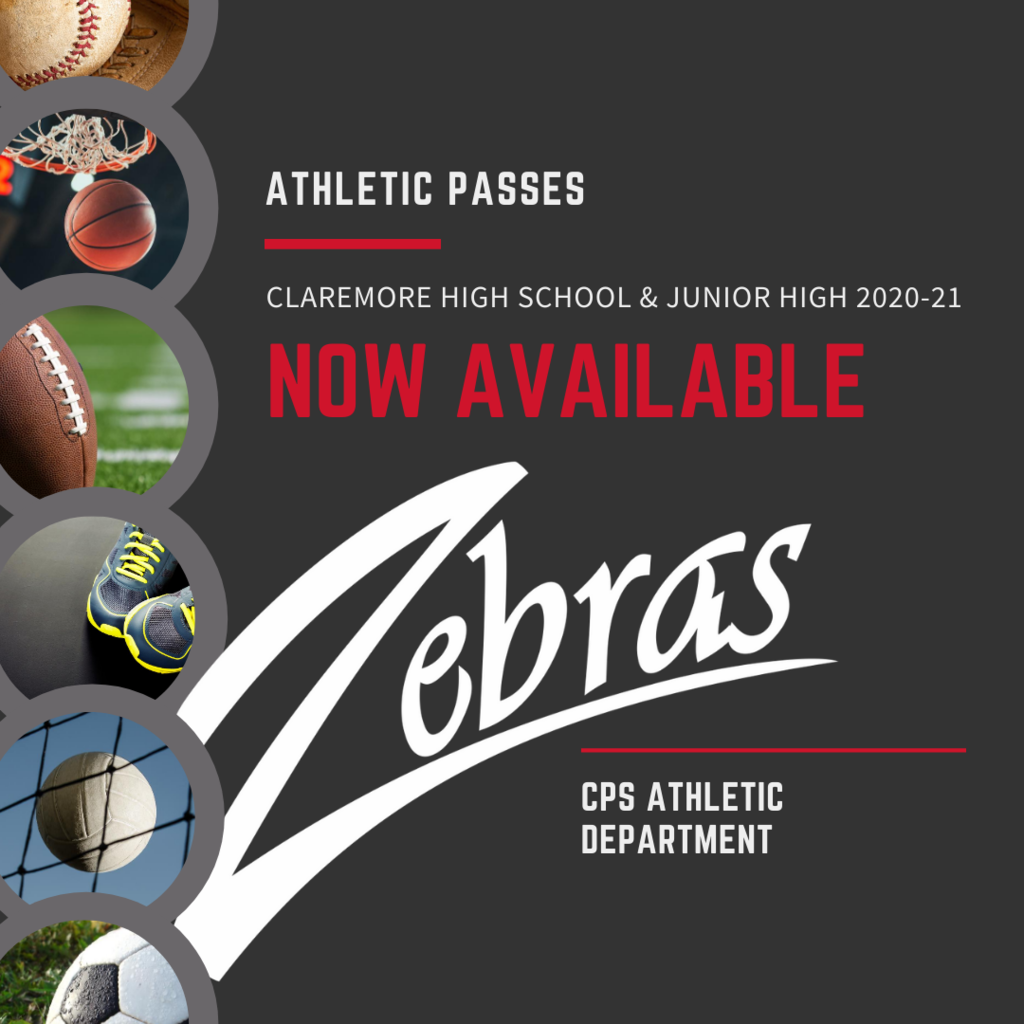 Welcome Back! Let's have a MASK PARADE! Share a photo of your Back to School mask in the comments of the CPS Facebook page. #CPSZEBRAPRIDE #ZEBRASMASKUP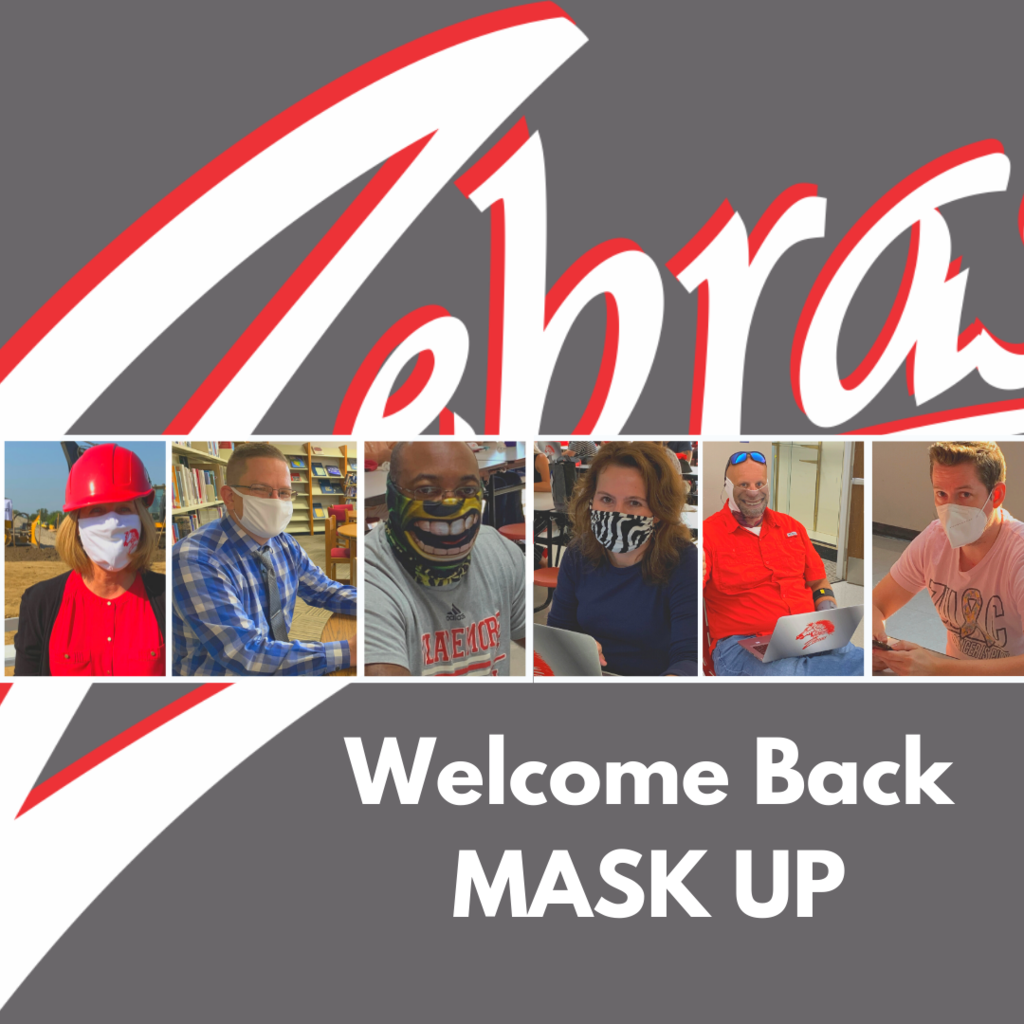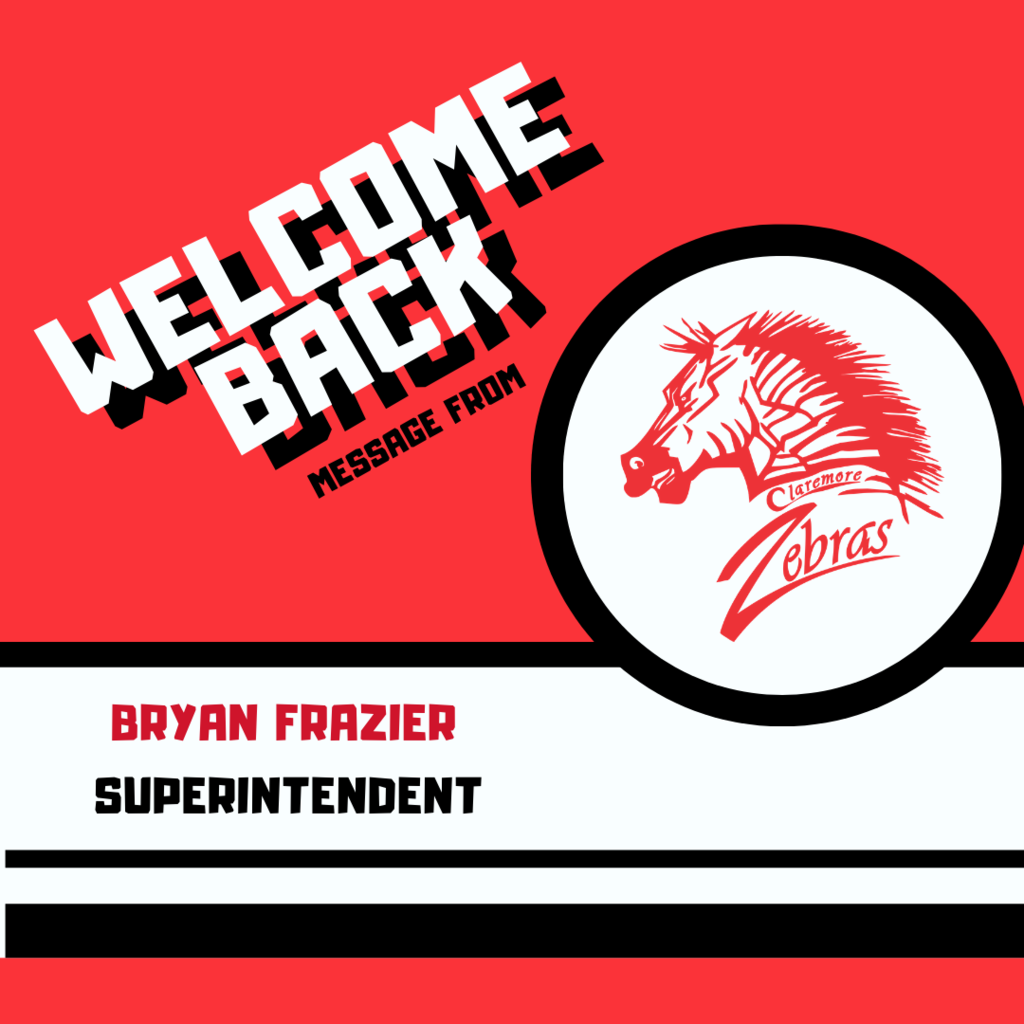 It's a Great Day to be a Zebra! Thank you Claremore for supporting our efforts to ensure our students received healthy, nutritious meals this summer! See you this week 😍 Remember if you have not done so, please complete the Free & Reduced Forms. You can find them on our Child Nutrition web page.
https://www.claremore.k12.ok.us/page/child-nutrition
#CPSZEBRAPRIDE

Device distribution plans are now available for all CPS sites. The procedures and links have been emailed out and have been posted on our district website at claremore.k12.ok.us. If you are viewing it on the mobile app go to the CPS site > document tab > technology folder.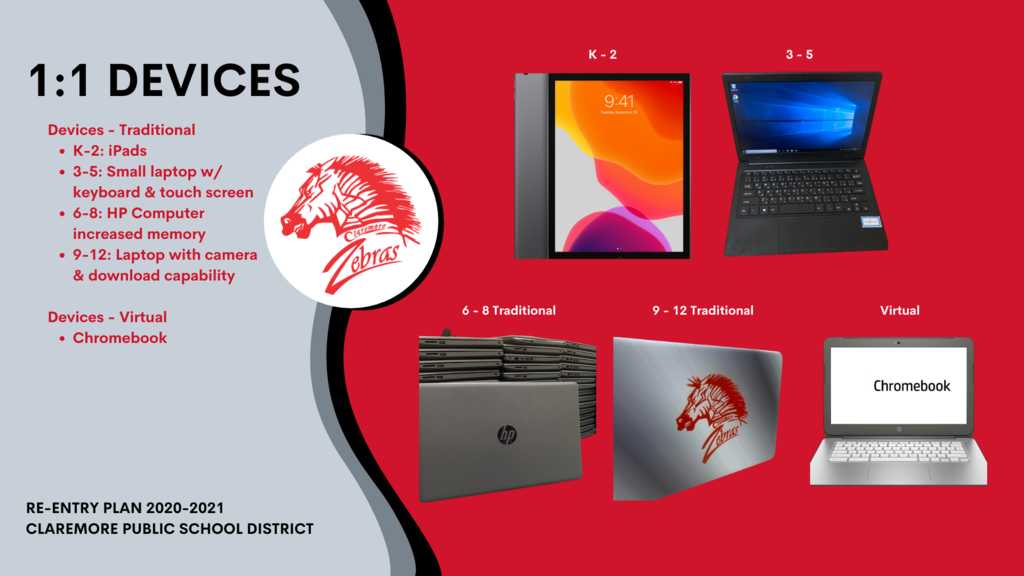 ⒸⓋⓈ ⓋⒾⓇⓉⓊⒶⓁ ⓈⓉⓊⒹⒺⓃⓉⓈ 💻Device Distribution Plan NOW AVAILABLE
https://www.claremore.k12.ok.us/page/technology
💻 Please read and follow ALL the directions so you will be ready to pick up your device, August 24th - 26th. 𝘛𝘳𝘢𝘥𝘪𝘵𝘪𝘰𝘯𝘢𝘭 𝘪𝘯𝘧𝘰 𝘤𝘰𝘮𝘪𝘯𝘨 𝘴𝘰𝘰𝘯. #CPSZEBRAPRIDE #ZEBRABond2019

🚍 Claremore Public Schools encourages parents to transport students during COVID-19, however, we know there is a need for transportation. In order to accurately assess our transportation need this school season, we ask that this form be completed for each student. Please complete this form if your student is riding a bus to school. 🚍 Bus Rider Survey:
https://forms.gle/hPuGsoixQCGam68h6
𝒥𝑒𝓃𝓃𝒾𝒻𝑒𝓇 𝐻𝒶𝓎𝑒𝓈 Transportation Director

Who better to answer your Pre-K questions than the ladies at CPS who have over 60 years of experience in early childhood development? CPS is blessed to have Pre-K teachers that share a passion for discovery learning, love for the littles, and a commitment to creating an environment that cultivates healthy and appropriate development. Building good rapport and trusting relationships with their students and parents influences their students' lives immensely. Welcome to CPS Pre-K where our teachers will love and care for your children will like their very own. Facebook:
https://www.facebook.com/ClaremorePublicSchools/videos/362262461841629
Youtube:
https://youtu.be/kVxJLQMl7CU
CPS FAQs:
https://www.claremore.k12.ok.us/o/cps/page/faqs-return-to-learn
#CPSZEBRAPRIDE #StrongSchoolsStrongCommunityZEBRAStrong

FRESHMAN ORIENTATION August 19th at 6PM the FUZE mentors will host their second orientation for those that could not make the last one and those that experienced technical difficulties. Each mentoring team will host an Orientation through ZOOM this time, with their small group. Details:
https://www.claremore.k12.ok.us/article/285110?org=chs
.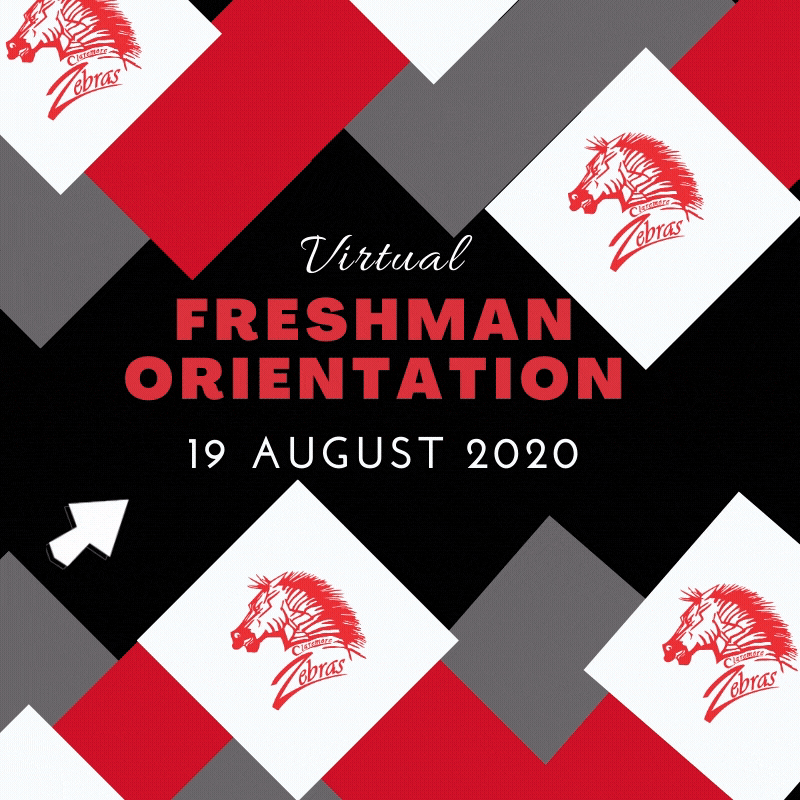 🅸🅽🅲🅾🅼🅸🅽🅶 6🆃🅷 🅶🆁🅰🅳🅴🆁🆂 & 🅹🆁🅷🅸 🆂🆃🆄🅳🅴🅽🆃🆂 🅽🅴🆆-🆃🅾-🆃🅷🅴-🅳🅸🆂🆃🆁🅸🅲🆃 If you did not tour the school last week and would like to tour the facility & find your classrooms, please call 918-923-4205, option 0, or email
tnear@claremore.k12.ok.us
to schedule a tour. Our final day for tours will be 🆆🅴🅳🅽🅴🆂🅳🅰🆈, 🅰🆄🅶🆄🆂🆃 19🆃🅷. We will be taking temperatures, practicing social distancing, and require masks to be worn. Only the student with guardian(s) will be able to tour the school. #CPSZEBRAPRIDE #StrongSchoolsStrongCommunityZEBRAStrong