We salute our esteemed Seniors and are very proud of their hard work and accomplishments! Each year we host a Senior Awards Ceremony, so we will be featuring a few of those that turned in their info each day. Congratulations, Class of 2020. #CPSZEBRAPRIDE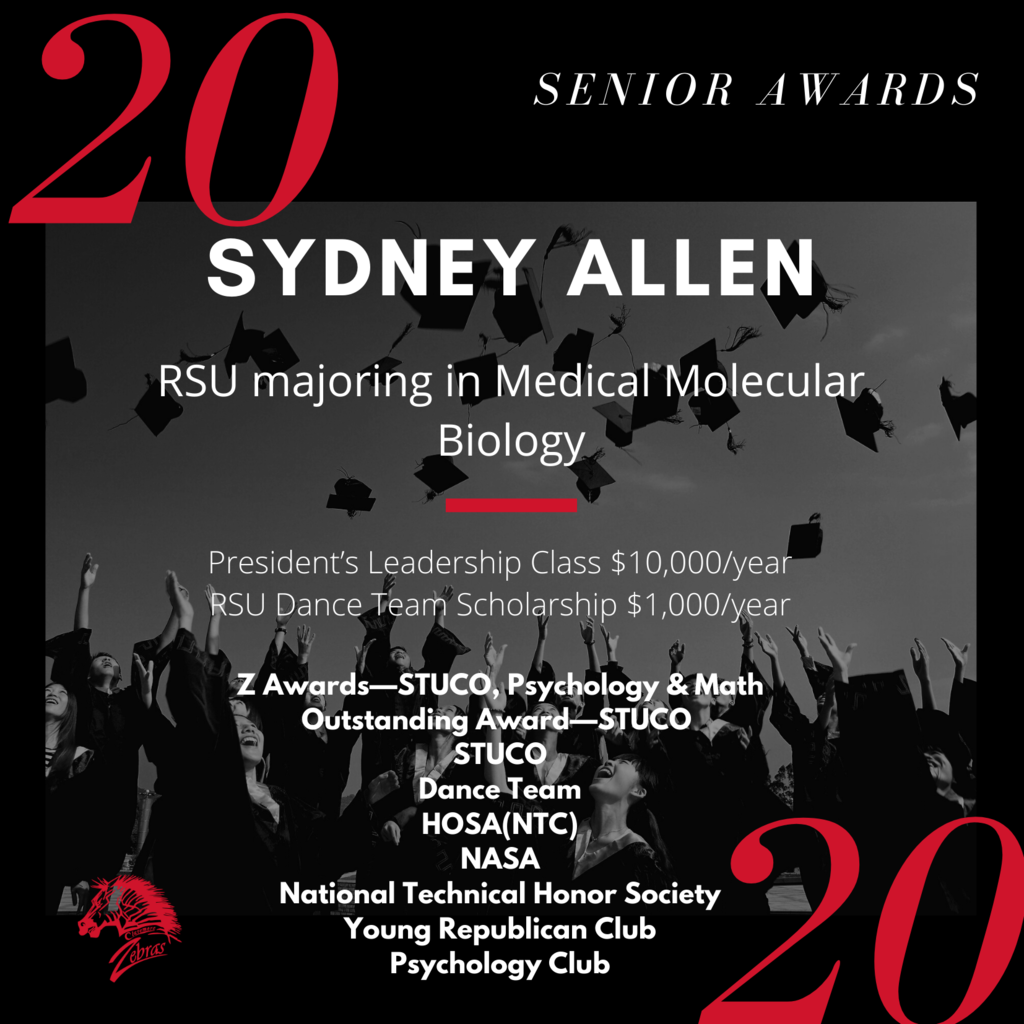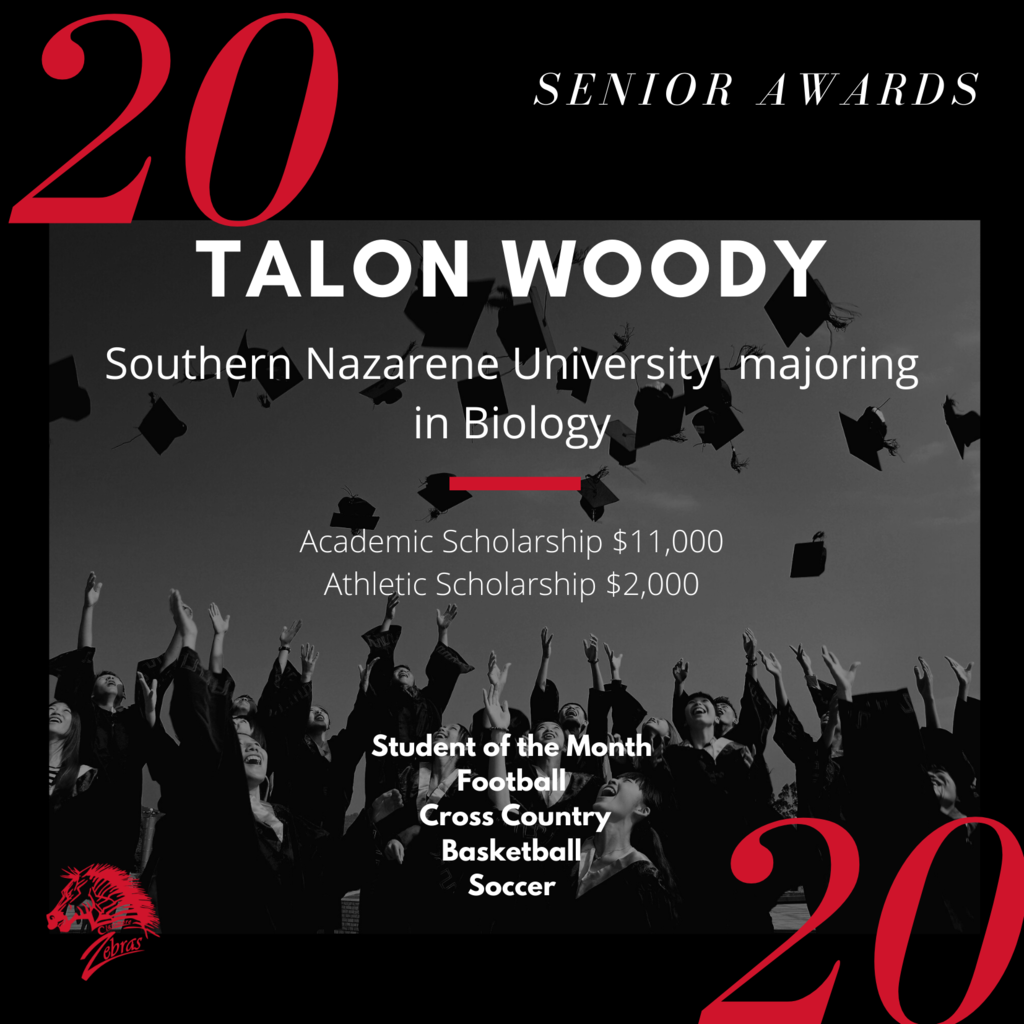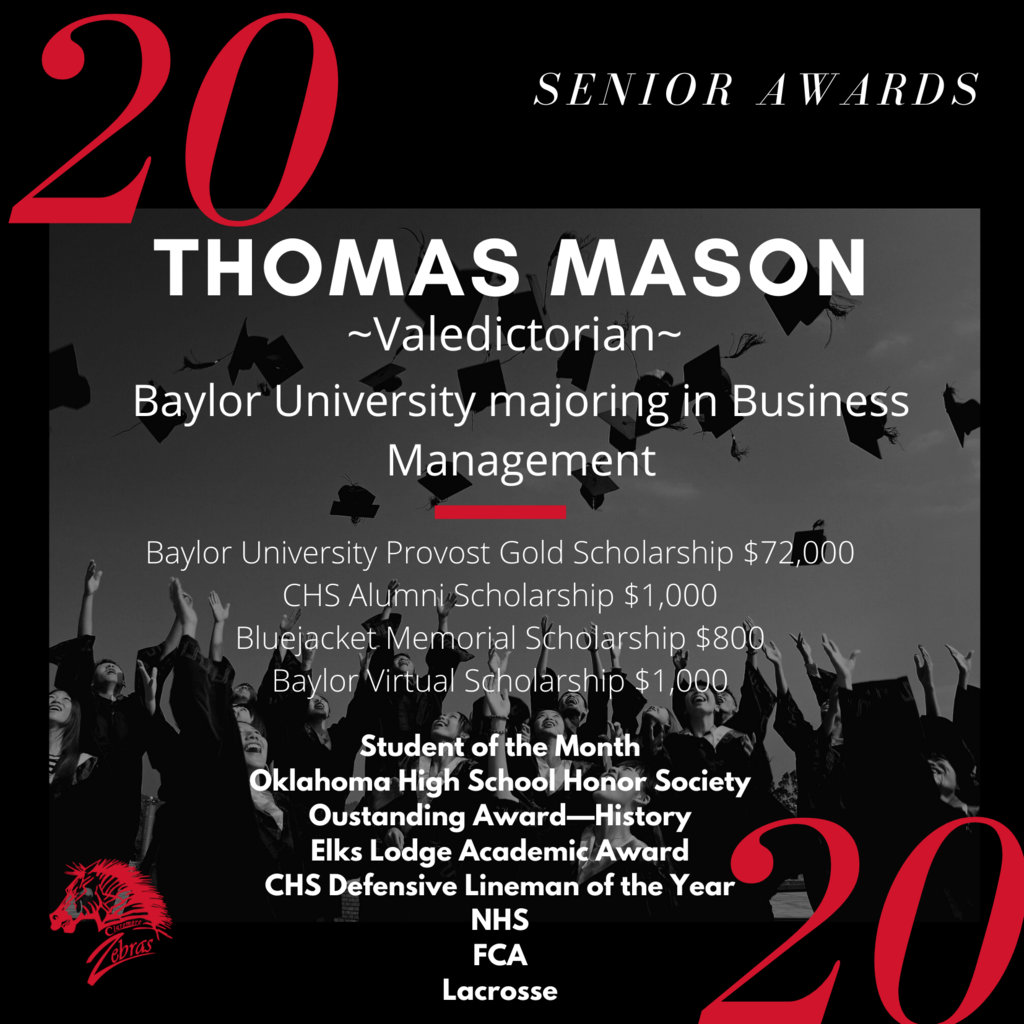 We salute our esteemed Seniors and are very proud of their hard work and accomplishments! Each year we host a Senior Awards Ceremony so we will be featuring a few of those that turned in their info, each day. Congratulations Class of 2020. #CPSZEBRAPRIDE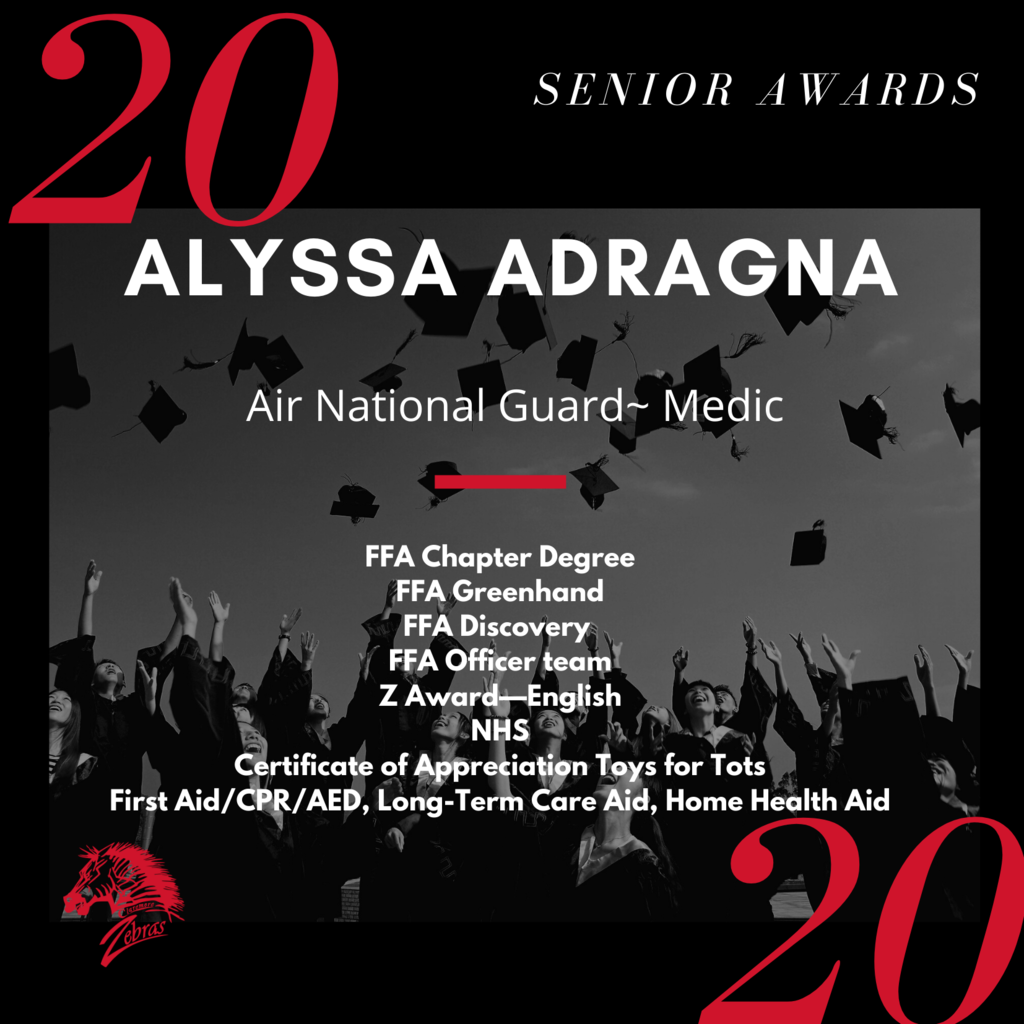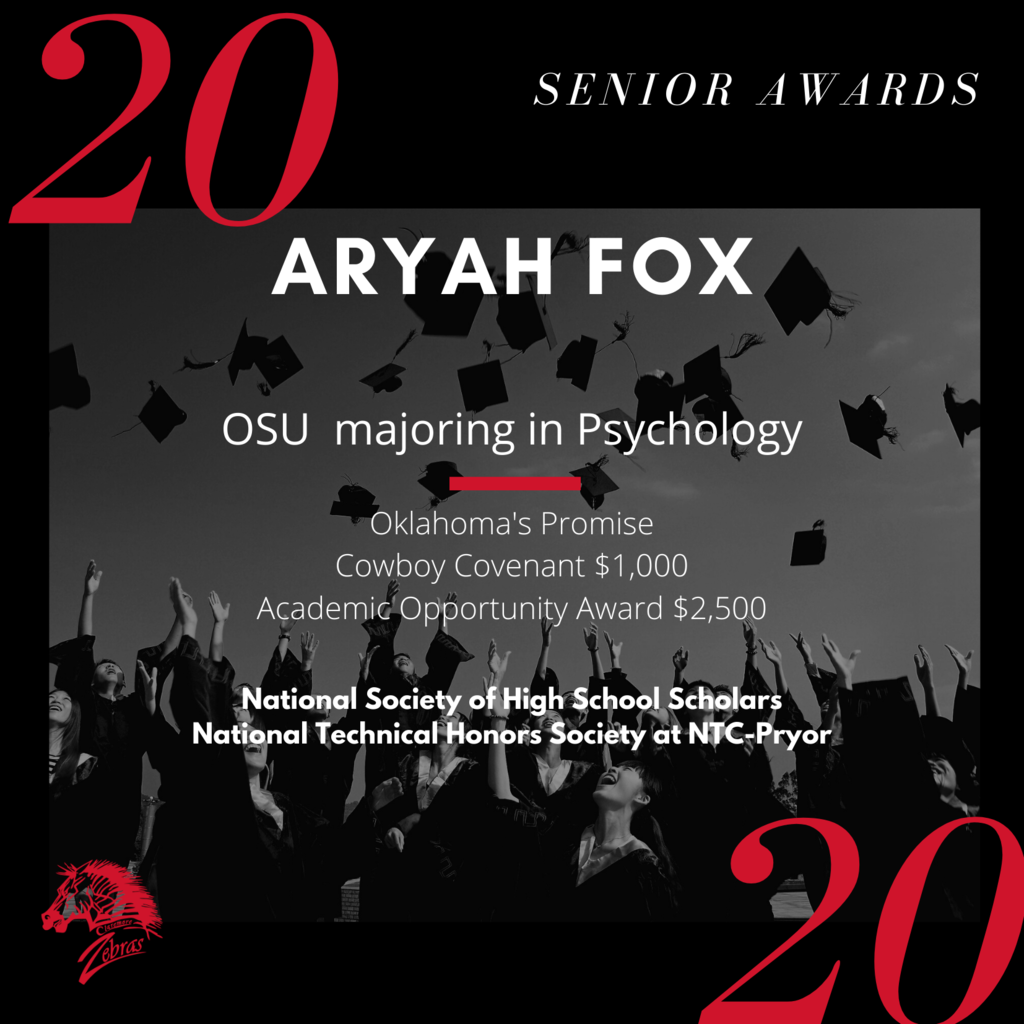 This week we celebrated National Nurses Day, but we know there are more healthcare workers out there making a difference during this pandemic. Do you know of any CPS alumni working in the healthcare field during the pandemic? We want to recognize them! 😷 Tag them 😷 Post a photo 😷 Comment what they are doing and where 😷 If you know it, the year they graduated Let's show them our #CPSZEBRAPRIDE on the CPS Facebook page.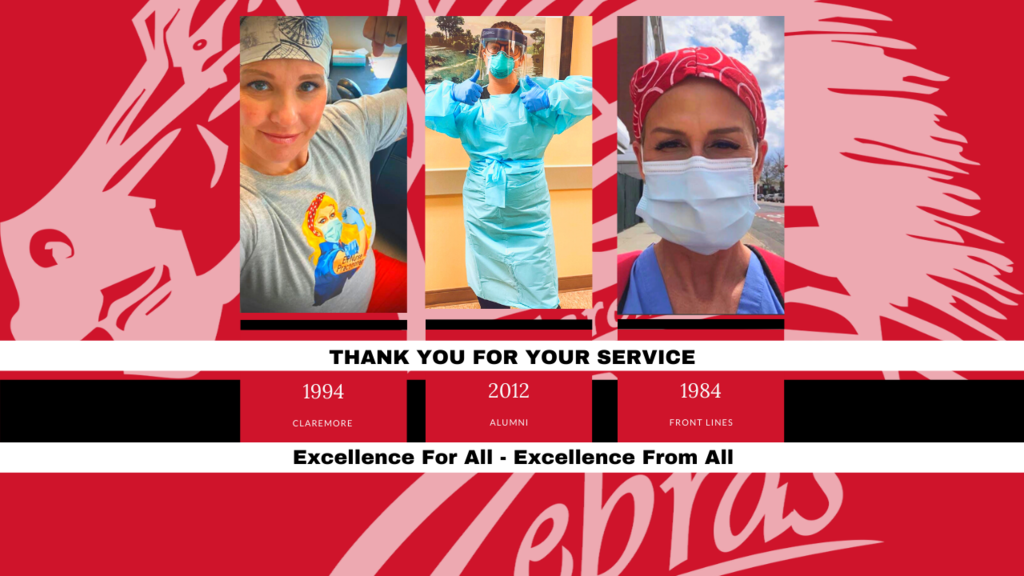 WRJH students send appreication messages to CPS teachers. #CPSZEBRAPRIDE

This week's Rise & Shine is brought to you by Catalayah Elementary. If this doesn't get you up and going we do't know what will.
https://youtu.be/CchljemRtaU
#CPSZEBRAPRIDE

🪁 The Tulsa Regional STEM Alliance is providing another STEM in a Bag this Friday. The kite kits will be available during the Meal 2 Go: Drive Thru while supplies last on Friday, May 8th at Westside, Cedar Point, and the CPS Enrollment Center. 🪁 A perfect way to engage our students in STEM and physical activity while experiencing first-hand forces and interactions, which is a huge science standard in many grades. Building a kite also hits a few math standards, including exploring and developing visual representations of growing geometric patterns. 🪁 Building kites also allows students to explore the engineering principles of building, testing, revising, and testing again! Not to mention the family memories they will make. 🪁🪁🪁

Did you know our child nutrition department has braved the front lines and served more than 54,000 meals to students during school building closures?! INCREDIBLE! They are true heroes, if you ask us!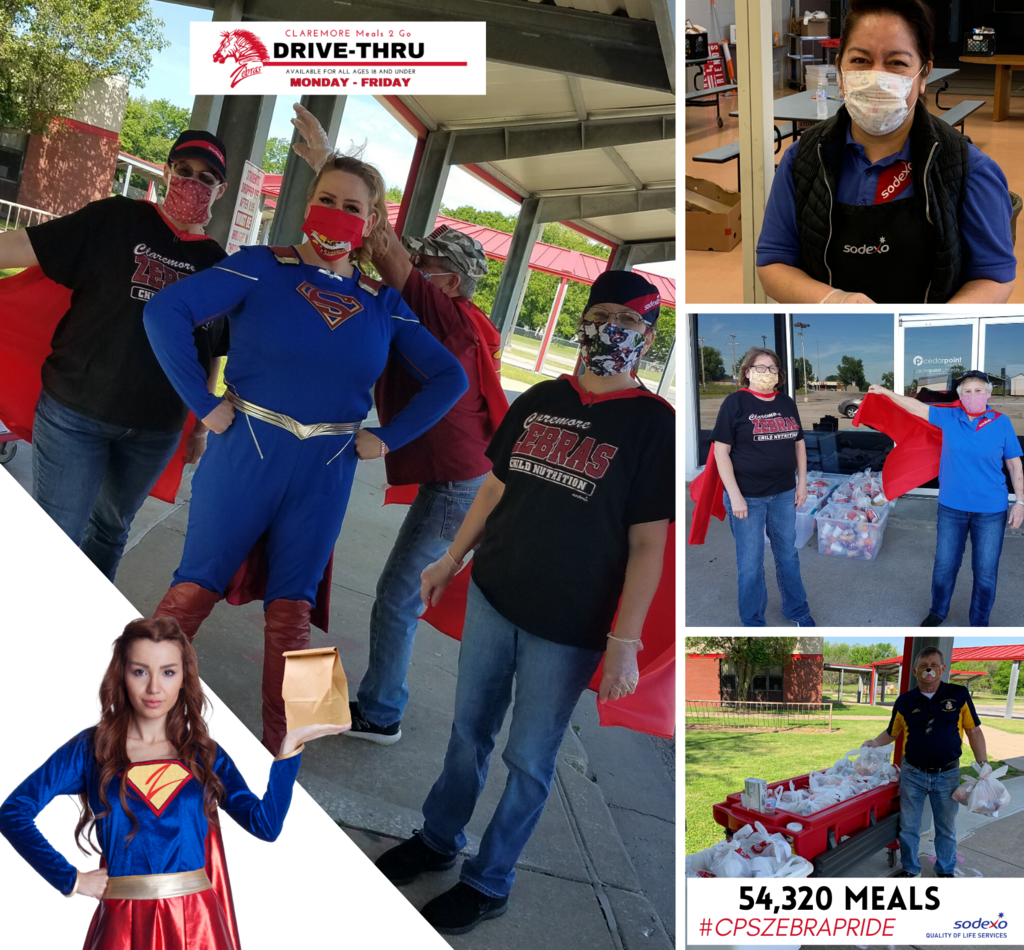 At the end of the 19th century, "The Lady With the Lamp"— or as she is more widely known, Florence Nightingale — founded modern nursing. Thanks to her strict use of hand-washing and hygiene practices while caring for wounded soldiers in the Crimean War, Nightingale and her helpers reduced the death rate from 42% to 2% — ushering in nursing as we know it today. On May 6, we recognize the vital role nurses play in our lives by celebrating National Nurses Day. There is more than maintaining medical records and making sure immunizations are up-to-date. Thank you to our nurses who give hugs that cure the body and soul. Let's give these ladies a virtual hug today! JENNIFER MASON SHEA JACKSON TERESA EGLESTON KIM TEAGUE #CPSZEBRAPRIDE

CPS Teachers, During past weeks, TTCU knows how quickly you and your teachers have adapted to a new way of teaching. Even though we couldn't be there in person, we didn't want to miss the opportunity to celebrate one of the biggest weeks of the year, Teacher Appreciation Week. We hope that you will watch the 1-minute video below of love and support. - TTCU
https://youtu.be/O6MEmXmy4R0
#CPSZEBRAPRIDE #TTCU


The following have been selected to the Oklahoma Soccer Coaches Association All State Team! ⚽ Ayshia Reed - Defender ⚽ Hailey Braswell - Forward ⚽ Hailey Garcia - Goalkeeper #CPSZEBRAPRIDE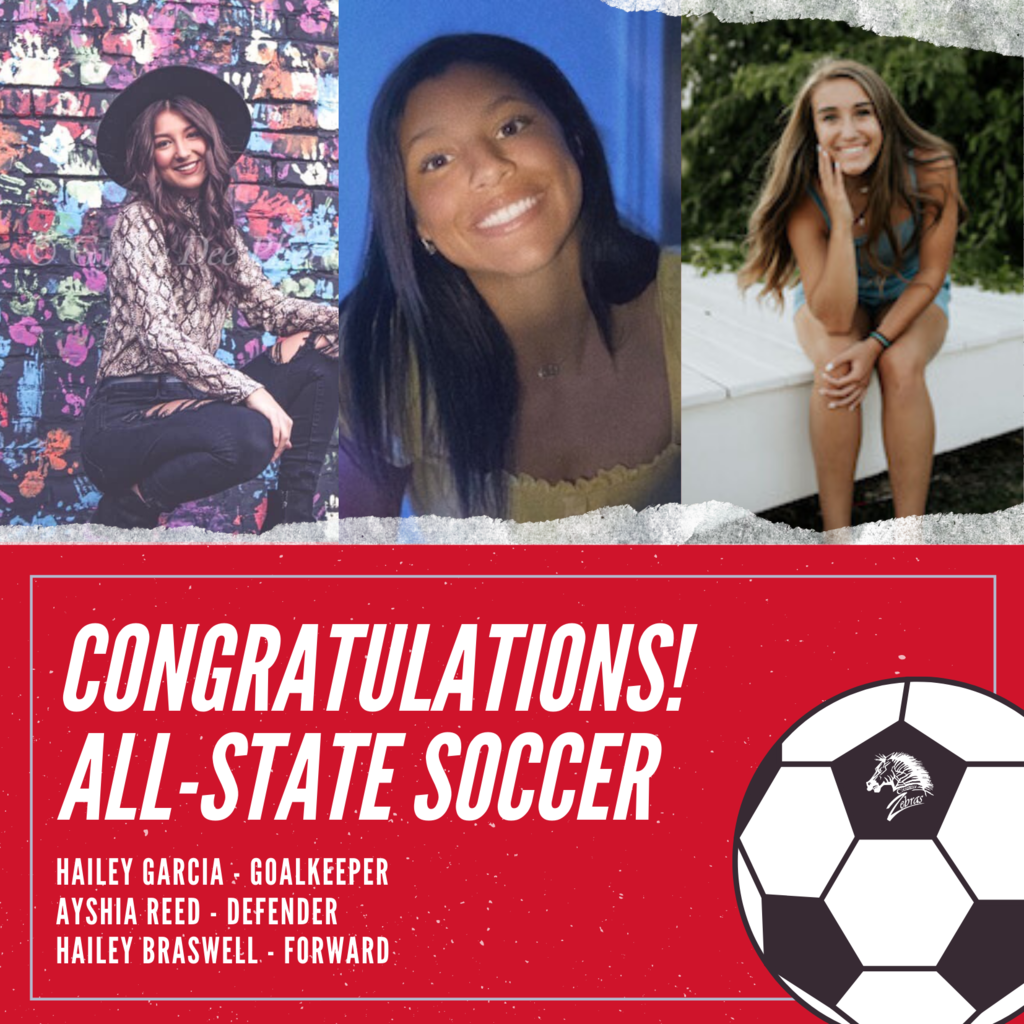 The following have been selected to the Oklahoma Soccer Coaches Association All State Team! ⚽ Blake Classen - Goalkeeper ⚽ Kale Bart - Defender ⚽ Andrew Dake - Midfielder #CPSZEBRAPRIDE

In addition to the traditional commencement ceremony with its cap and gown and congratulatory handshakes, valedictorian speech (or speeches) and recognition of outstanding achievements, most communities also have baccalaureate ceremonies. Formally defined as a religious service to honor the graduating class, a more reflective event that focuses on students' personal growth and achievement. the Claremore Ministerial Alliance has hosted this event for years. This year is no different, the traditional Baccalaureate service will be this Sunday, May 3rd at 3 PM, but like most public events this year, it will be virtual. The community is invited to watch it on the Facebook pages or website of several local churches in our area. Tune in to watch some of your classmates speak, sing, and recognize Mrs. Andrews, the senior's choice for their Teacher of the Year. Cedar Point Church Claremore Assembly of God Claremore First Claremore Nazarene DestinyLife Church First United Methodist #CPSZEBRAPRIDE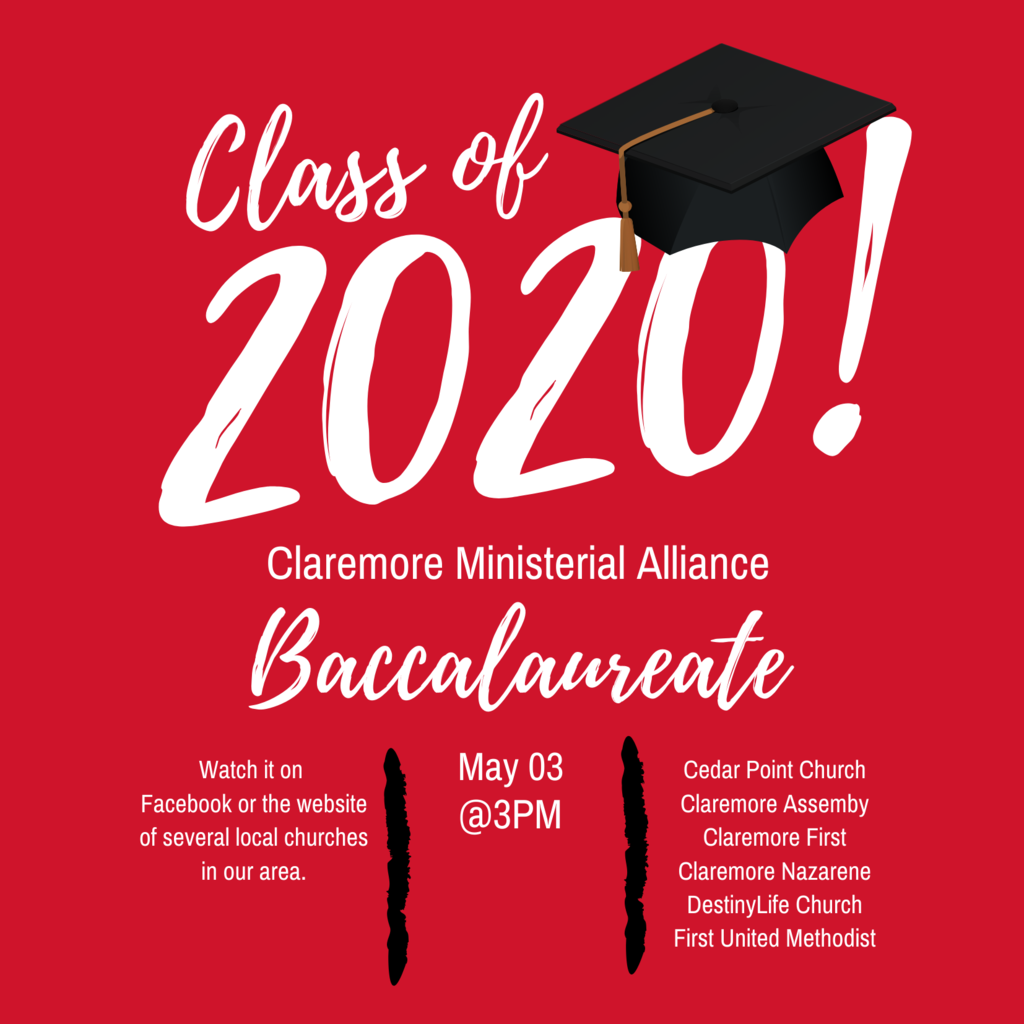 A healthy lifestyle includes both eating nutritious meals and exercising. Since it's School Lunch Super Hero day, Westside Elementary decided to do a superhero themed lesson this week.
https://youtu.be/z-eVh1c5hew

This week's Fanny Pack Friday features Catalayah Elementry alumni who are part of Claremore High School's graduating class of 2020.
https://youtu.be/S7_C4ldXvBw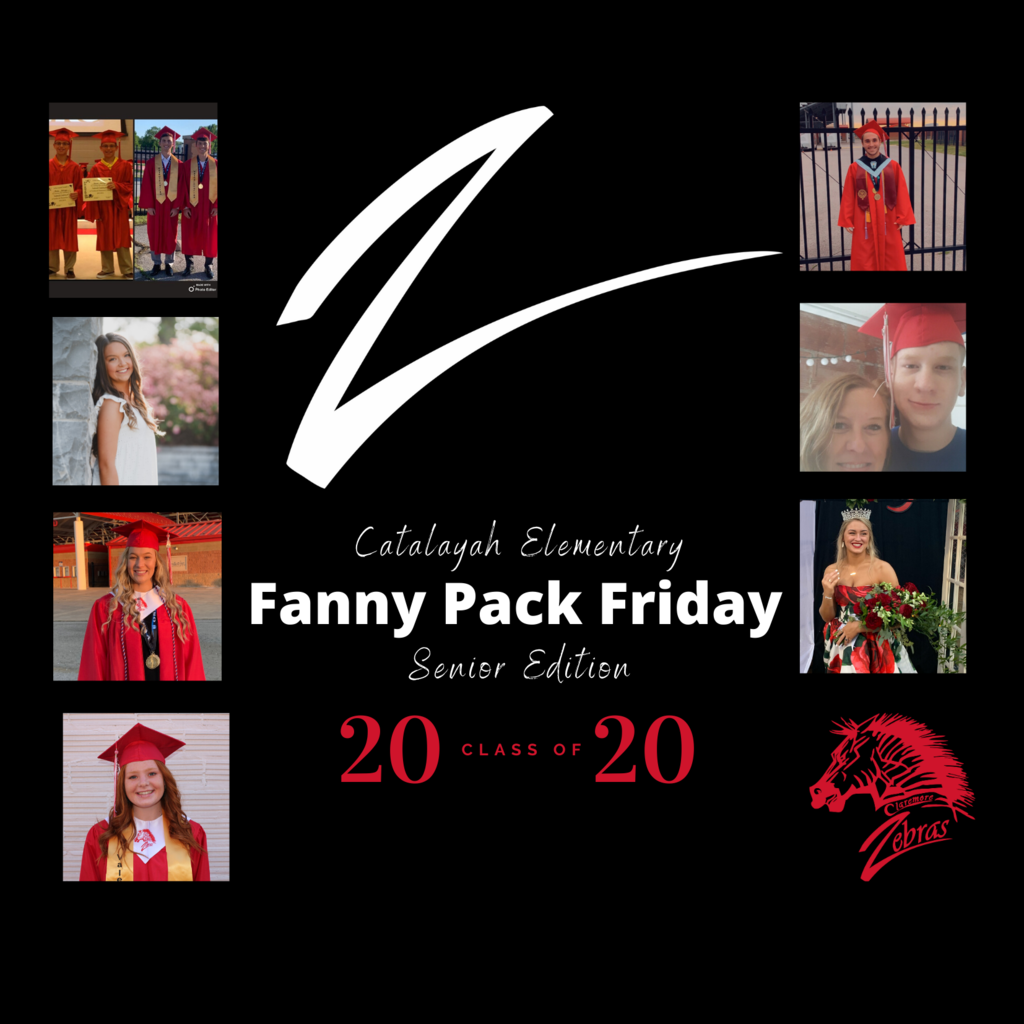 Words have such power don't they? Especially words fed to us as we are growing up. The first-grade teachers at Roosa are making sure their students still hear those encouraging words that help motivate them, help assure them, help grow them. They are sending a message of hope their students will remember for decades to come.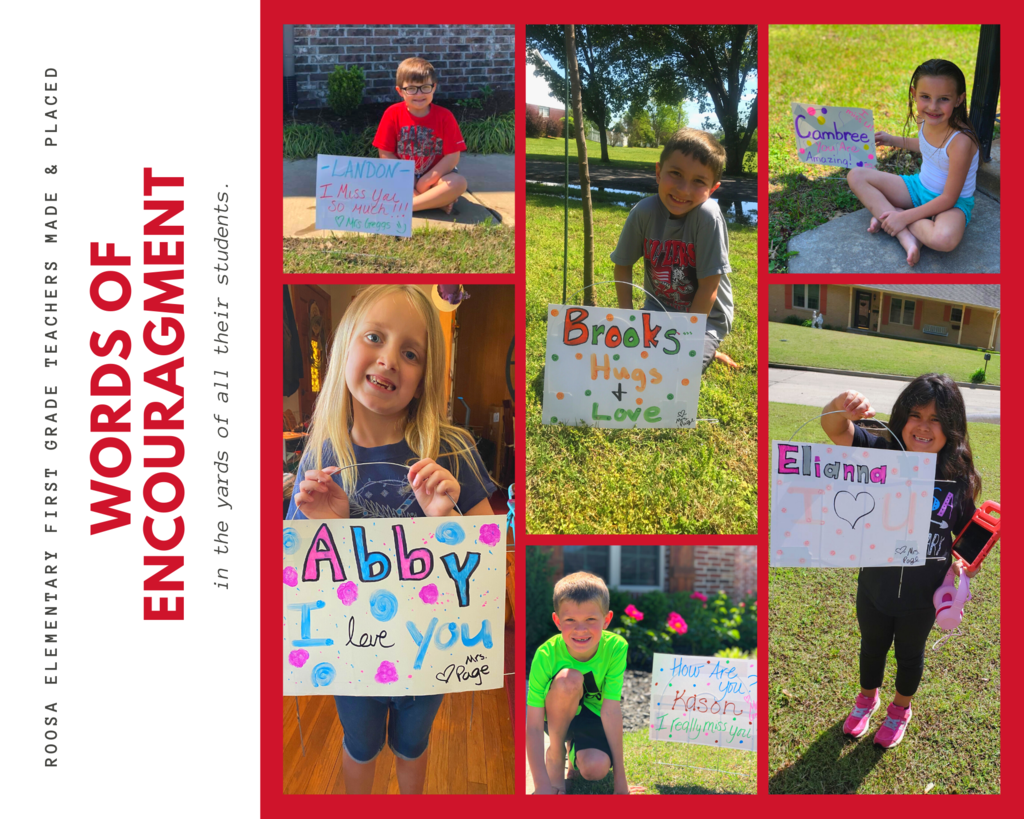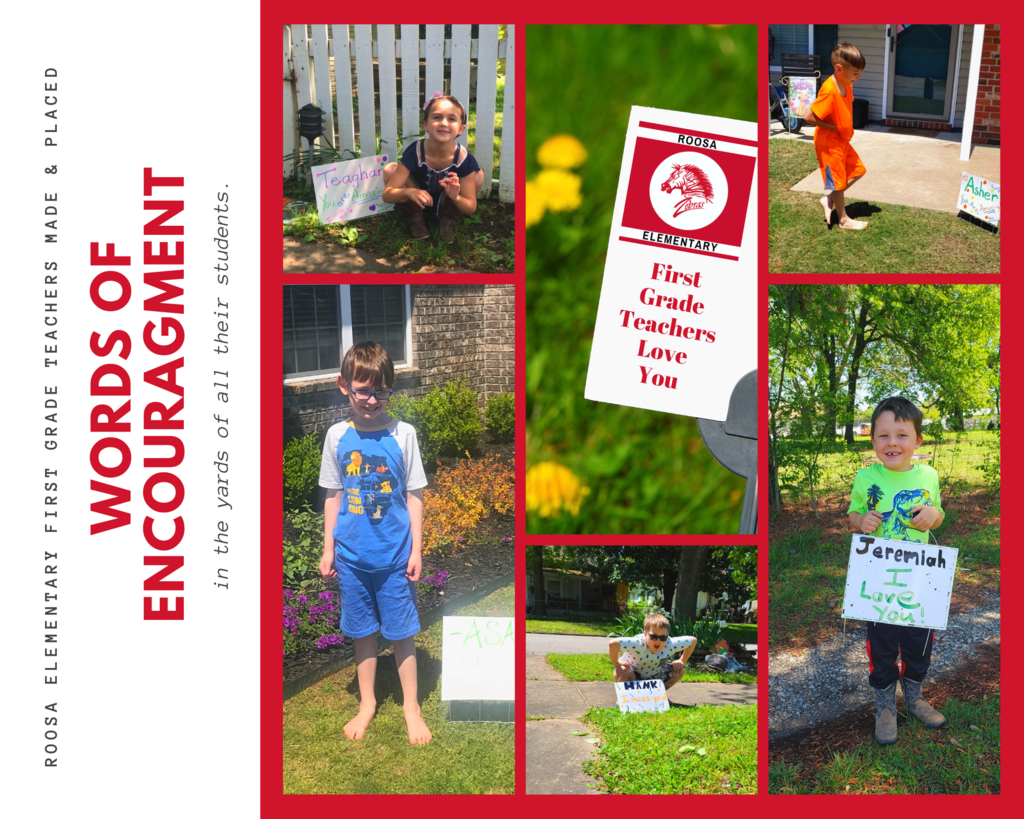 Students in 8th - 10th grade are encouraged to apply for the OKLAHOMA PROMISE SCHOLARSHIP ASAP. Class of 2022 - June 30th is your final chance to submit your application. After sophomore year they will not let you begin an application. You may not qualify now, but you might by the time you head off to college. If you have an application on file and don't qualify at this time, but do in a couple of years, you can go back and adjust it and plead your case. If you have not started the process, you can NOT go back! Don't think you want to go to college - THINGS CHANGE. Do it anyway. Don't take away an option you may not realize you might want in the future. Take the time to do this ASAP! Oklahoma's Promise Overview
https://www.youtube.com/watch?v=CAENgNGYdRQ
"Steps to Completing an Oklahoma's Promise Application"
https://www.youtube.com/watch?v=dXetPqVTKR4&t=16s
"Final Steps to Completing the Oklahoma's Promise Application"
https://www.youtube.com/watch?v=lph3mae4AUM
If you have additional questions, you can contact Rachelle Sturges, GEAR UP School Specialist - Claremore Public Schools at
rsturges@osrhe.ed
​​​u.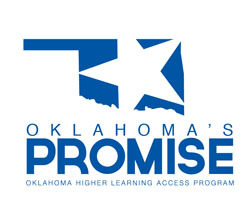 This Friday, May 1st, is "School Lunch Superhero Day." I'm sure those serving the meals would love to see all their little superheroes in costumes on Friday to encourage and thank them for their dedication. Parents...put on a cape and join in on the fun! Our team has prepared and 45,784 meals since we began the COVID response 5 weeks ago. Last week we served 9,578 meals and Westside teachers suprised their cafeteria staff with some goodies. 🍲 Drive-Thru: Meals to Go are available Monday - Friday from 10:30 AM - 12:30 PM at CPS Enrollment Center, Westside Elementary, Cedar Point Church, and Justus Tiawah - North for students 18 and younger.

Thank you to Westside Elementary for sending in this week's Rise & Shine for us to share! Any Westside Elementary Alums out there? Let us know what year you "graduated" from there and give your favorite teacher a Great Expectations worthy shout out on our Facebook page!
https://drive.google.com/open?id=1haty-omLcczz6q8rvEgxTpbvPhmDfHJd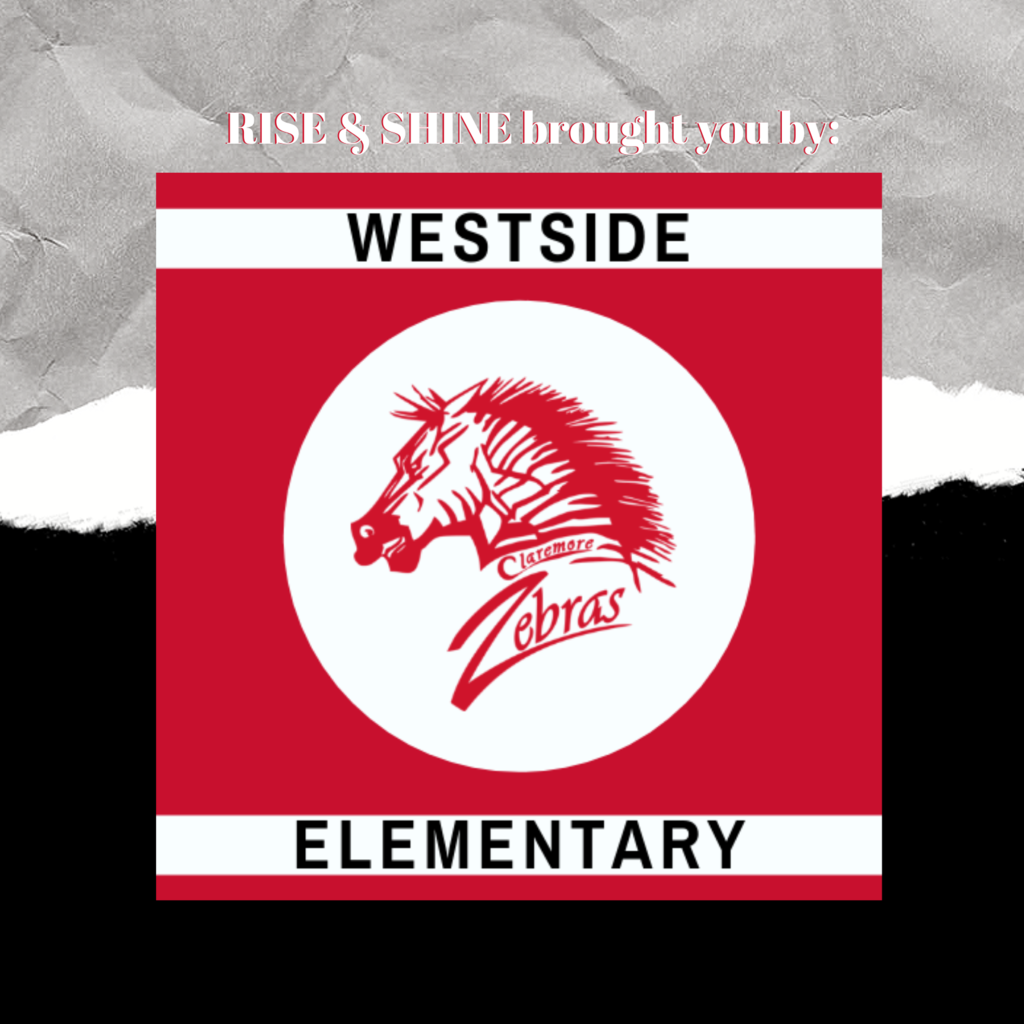 Last week we added 10,672 meals for a current total of 36,206 meals delivered. Encourage others to take a break and grab a Meal 2 Go this week. Menus are on the app and website but we included one here, as well. 🍲 Drive-Thru: Meals to Go are available Monday - Friday from 10:30 AM - 12:30 PM at CPS Enrollment Center, Westside Elementary, Cedar Point Church, and Justus Tiawah - North for students 18 and younger. #CPSZEBRAPRIDE